Ass Ass Stefania Casini nudes (27 photo), Snapchat, bra
Ass Ass Stefania Casini nudes (83 photo), YouTube, bra
Paparazzi Ass Stefania Casini nude (35 photo), Facebook, cleavage
Dating for Sex
Porno Ass Stefania Casini naked (93 photos), Snapchat, underwear
Paparazzi Ass Stefania Casini naked (53 photos), 2019, bra
Sideboobs Ass Stefania Casini nudes (33 pictures), Twitter, cleavage
nudes Ass Stefania Casini (61 pics) Selfie, iCloud, lingerie
Sex Dating 2019
Do you want to meet her? COME ON!
nudes Ass Stefania Casini (44 foto) Bikini, 2019, bra
Ass Stefania Casini nudes (89 pics) Bikini, 2017, lingerie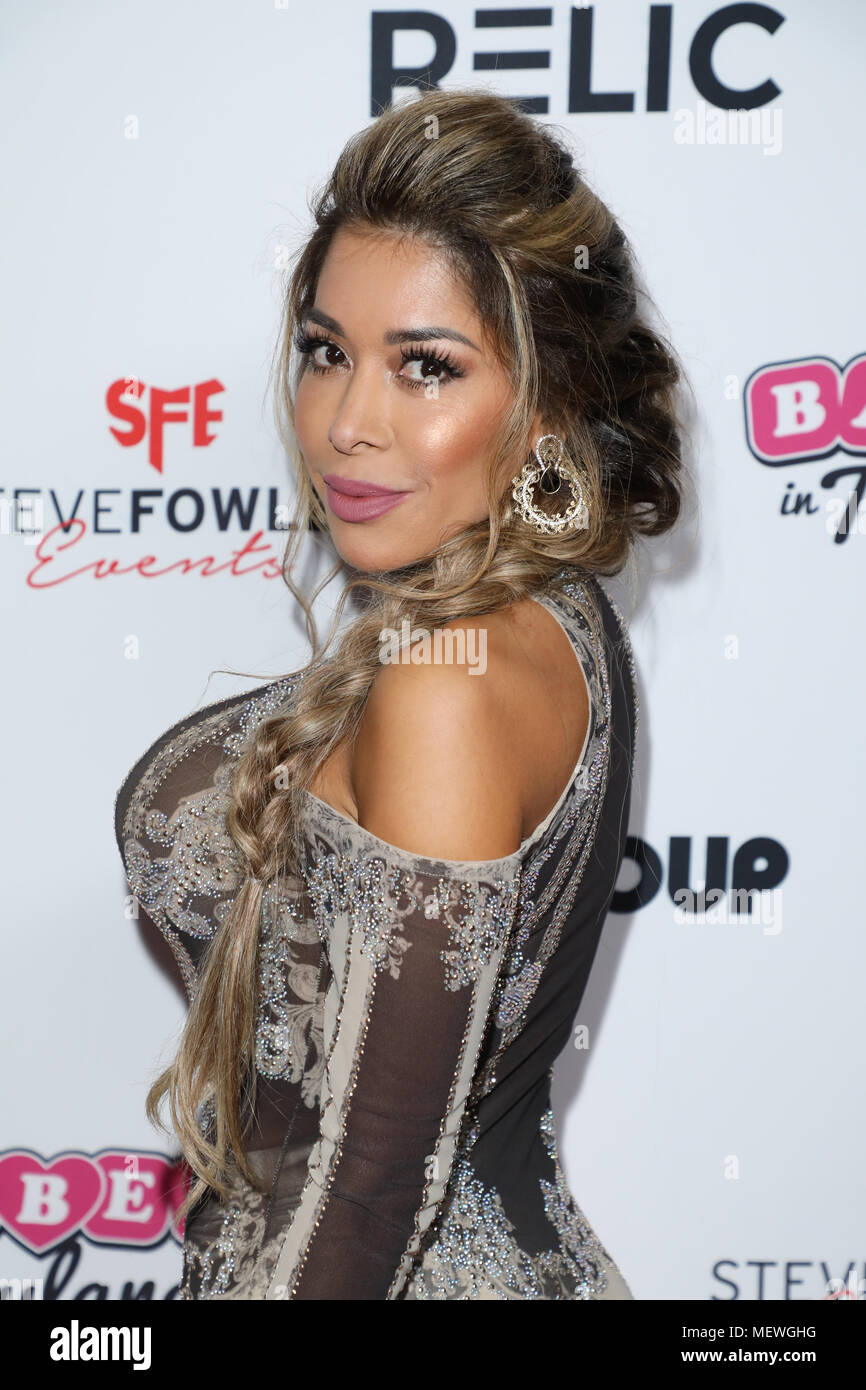 Ass Stefania Casini nudes (43 pictures) Porno, Facebook, cameltoe
Ass Stefania Casini naked (44 photo) Pussy, lingerie
Add this video to one of my favorites list:
Report this video:
MAGAZINE COVER ARTISTS BY TITLE AND ISSUE DATE
LATEST UPDATE: 5 April 2011
The entire contents of this index and database are copyrighted; all rights reserved. Write to us for information on how to use it for your own projects.
Check out the Artist Listings at the Fictionmags Index.
The Wikipedia has a guide to their articles on various illustrators, at http://en.wikipedia.org/wiki/List_of_illustrators . Most of these articles are very short, and the majority are simply blank stubs where a link to an article will be when someone writes it. That person could be You.
If you have older magazines with identifiable cover artists, or have collected similar lists of artists by issue, you can help us by sending us additional listings. You can give yourself credit (by adding your initials to the thematic description).We'll also consider having people sponsor specific magazines. You may have noticed that if you search Google, Yahoo, or MSN for magazine cover art, this website comes up as the first entry—on all three. Send us e-mail if you'd like to participate.
Thanks to Jay Remington for a complete (as known) list of covers by the Wireman family (Katharine, Eugenie, and Henry), incorporated here 2010-10-11.
ACES:
1931-02 Frederick Blakeslee Pilot in British biplane gestures back, while his gunner fires a machine gun at something down right
ADVENTURE:
1918-08-03 Arthur Schwieder Bearers carrying palanquin in some Oriental country
1928-10-15 Charles Durant Devious Eastern gentleman about to make a fool of some silly Western guy.
1929-06-15 William Reusswig Surly Mountie may not be the one you were hoping for. Man of the North by James B. Hendryx.
1933-07 Hubert Rogers A lot of adventurers examining the globe for their next exploit. That same chin. Medieval knight, Viking, Puritan, Pirate, Conquistador, all adventure.
1933-09 Gerard C. Delano Great white hunter, shirtless on safari with bearer and elephant; now, THIS is adventure.
1935-06-15 Walter Baumhofer
AINSLEE'S:
1900-04 Carle J. Blenner Left profile of woman wearing headband with purple flower, against gold background framed with white lilies
1901-05 W. G. Schneider
1904-01 Henry Hutt
1904-04 Albert B. Wenzell
1906-01 Thomas Mitchell Peirce
1906-02 Henry Hutt
1906-03 Clarence F. Underwood Woman in red, with fur wrap, standing by park bench in snowy Winter scene
1906-08 John M. Burke
1907-02 Alfred James Dewey Two women with their dogs at a dog show
1908-03 Harrison Fisher
1908-04 A. B. Wenzell
1908-10 Charlotte Weber-Ditzler
1909-03 Howard Chandler Christy
1910-11 James Montgomery Flagg Woman, dressed as juggling clown, spinning plates with men's faces on them, representing her juggling of various love affairs and relationships
1911-09 Henry Hutt Woman in white and pink, holding a flower, sitting in a green wicker chair on a green lawn
1912-11 Henry Hutt Woman sitting in a soft chair, reading a book, with vase of flowers at her left side
1913-09 Howard Chandler Christy Woman in pink and green satin leans over to whisper something to man sitting near her
1913-10 Frederick Alexander Duncan Woman in purple, wearing large black hat with plume, looks happily at herself in a mirror as she drinks her tea
1914-01 Penrhyn Stanlaws Woman artist, wearing black beret, face framed in painter's palette with colored oil paints
1914-03 Henry Hutt Woman in black, wearing furs and feathers, with her two dachshund dogs
1914-04 A. G. Learned Couple dancing, man in black formal wear, woman in very fringy multicolored dress
1915-06 Howard Chandler Christy Woman in pink coat, sitting with her boxer dog
1916-03 Howard Chandler Christy Woman in green skating figures on ice
1921-06 Ruth Eastman Woman golfer keeping her score
1925-11 ___ Plummer Flamenco dancers on blue background
1925-12 ___ Plummer Pierrot clown figure shyly presenting pastries to woman in vast billowing pink dress
1926-01 ___ Plummer Woman on skis being pulled by a horse along a road in the snow
1926-02 ___ Plummer Couple on iceboat traveling across frozen lake
1926-03 ___ Plummer Two women, one with skirts billowing in the March winds, while two rabbits watch and run
1926-05 Constance Wheeler Woman in oriental robes stretches against a red emblem hanging on the wall
1926-06 Constance Wheeler Woman holding huge bunch of flowers, against a draperied wall
1926-07 Constance Wheeler Woman with large feathery fan
1926-08 Constance Wheeler Woman with large bunch of flowers on her lap, and similar flowers on her hat
1926-09 Ruth Eastman Woman on sailboat, with another boat on the water in the background
1926-11 Hamilton King Woman with yellow scarf banded from her neck around the top of her head
1926-12 Anne Brockman Woman looking back at us over her nearly bare left shoulder
AIR WAR:
1944-Summer Rudolph Belarski Death rides behind the pilot on his thirteenth mission
THE ALDINE:
1872-04 John Filmer Green River
1872-05 T. Beech The Building of the Ship
1872-07 A. Kappes King Witlaf's Drinking Horn
1872-08 J. W. Bolles Courtship of Miles Standish
1872-09 Peter Moran Watering the Cattle
1872-10 John S. Davis Hollo
1874-05 John S. Davis The Dying Hound (hunter comforting his dog in the woods)
1873-05 ___ Monginot Unbidden Guests (kittens eating food left on plates for people)
1873-09 ___ Lejeune The Blue Bird (young woman in stone castle room, sitting by barred window, as older woman opens the door)
1873-10 Holman Hunt The Eve of St. Agnes
1874-06 Thomas Moran On the Missisquoi (fishermen on a rocky stream, with shacks on shore)
1874-08 C. Mettais The Village Beauty (young girl walking up a mountain path)
1874-10 John S. Davis Desdemona
1875-05 John S. Davis Cinderella in the Corner
1875-06 Woman and Child
1875-07 John S. Davis A Basket of Babies
1875-08 John S. Davis A Mother of Egypt (Egyptian mother holding her child on her shoulder)
1875-10 John S. Davis The Christening
1875-12 A. Neumann The Crown of Thorns
AMERICAN DANCER:
1929-02 ___ Payzant
1906-06 Dan Sayre Groesbeck Right profile of an Indian warrior, framed in beaded leather
1906-08 Beverly Towles Man and woman in a small boat at dusk
1907-04 Dan Sayre Groesbeck Elderly black woman in white, wearing a white scarf or hat to cover her head
1907-09 Beverly Towles Spanish or Mexican woman playing the quitar, with mountains in the background
1908-02 Blendon Campbell Abraham Lincoln, drawn in black, red and white in a circular frame
1908-04 J. C. Chase
1908-08 Mary Sigsbee Kerr
1911-02 Arthur Covey
1911-07 Charles C. Curran
1911-10 F. G. Cooper Portrait of Wisconsin Senator Robert A. La Follette
1912-02 Blendon Campbell Abraham Lincoln shaking hands with young Union soldier, officer in the background; in circular frame
1912-03 ___ Schweinler
1913-03 Blendon Campbell Girl sitting in wooden chair, studying her "'Rithmetic" book
1913-12 Olive Rush Young child wrapped up for winter, sitting in front of a campfire
1914-02 Penrhyn Stanlaws Face of woman with hair combed up in two large masses left and right, making her look like a Valentine heart; background is an array of small light blue hearts
1914-03 Olive Rush
1914-04 Mary Greene Blumenschein Woman in red spring dress with floral top, wearing huge bonnet with flowers on it
1914-10 Mary Greene Blumenschein
1914-11 Olive Rush
1915-07 Henry J. Soulen Man and woman in rowboat, head and shoulders shots
1915-09 Rolf Armstrong Woman with long brown-black hair, looking right out at the reader; background is a red sunburst
1915-11 Leon Gordon Man and woman at formal party, man writing down something the girl is saying
1915-12 Leon Gordon Woman in Santa Claus hat, wearing red with white fur collar, and carrying packages
1916-07 Neysa McMein Woman's face in the cover of a pocket watch, shown open facing the reader
1917-05 J. Knowles Hare Man and woman in formal dress, faces only, looking out soulfully at the reader
1917-09 J. Knowles Hare American soldier putting a photo of his sweetheart in his pocket, as she looks wistfully at him and holds his hand
1917-10 J. Knowles Hare Woman holds her hands under the right side of her chin, with dreamy look; pianist in the background
1917-11 J. Knowles Hare Man and woman in casual clothes, head and shoulders
1918-08 Clarence F. Underwood
1921-10 Norman Rockwell Young boy is holding a sandwich, and his dog excitedly looks over his shoulder at it
1922-08 Lou Meyer Blonde woman looking at herself in hand mirror
1922-12 Charles Anderson Woman in low-cut dress about to light tall orange candles; against purple background
1923-01 Frederic Stanley
1923-06 J. Knowles Hare
1924-02 Penrhyn Stanlaws
1924-05 Charles Anderson Woman standing next to linked hearts carved in bark of a tree, holding a bunch of posies
1925-10 Walter Beach Humphrey Office Boy sitting at General Manager's desk, pretending he's a Big Shot
1925-12 Haskell Coffin Woman in red, with red hat and gray neck fur, carrying Christmas presents and holly
1926-08 Haskell Coffin Woman in red tanktop or bathing suit, head against colorful sky
1926-09 Walter Beach Humphrey Boy tuning radio, frowning because his dog is trying to howl along with the set
1926-10 Haskell Coffin
1926-11 Walter Beach Humphrey Girl shaking fist at boys (out of scene on the left) who tied a tin can to her dog (which she is comforting)
1926-12 Haskell Coffin
1927-07 Walter Beach Humphrey Farmboy drinking water out of a wooden well-bucket
1927-08 Child holding a smaller child up, arms around the stomach, so it can drink from a water fountain
1927-11 Haskell Coffin
1928-01 Charles Twelvetrees New Year's baby skates across ice toward reader, carrying book labeled "1928"
1928-03 J. Knowles Hare Small boy and his dog
1928-04 Edgar Franklin Wittmack
1928-06 Victor C. Anderson Young man walking down a country road, carrying a fishing rod
1928-09 Joseph Simont Young girl carrying her puppies in a wooden wheelbarrow
1928-12 David Robinson Boy and girl, noses pressed up against the window of a toy store at Christmas; seen from inside the window
1929-01 Nell Hott Baby of the New Year holding up globe of the Earth
1929-02 Young couple holding hands and looking over house blueprints, dreaming of the castle they will live in together
1929-04 Victor C. Anderson
1929-05 Walter Beach Humphrey
1929-09 Guy Hoff Woman wearing pink dress, seated on small grassy hillock
1929-11 Harry Stoner
1930-03 Elbert M. Jackson Golfer dropping a horseshoe in with his golf clubs for luck
1930-07 John E. Sheridan Man dressed in Revolutionary War uniform waiting for call from movie studio to go on set
1930-09 John E. Sheridan Naval or CG officer staring through binoculars, floating near a buoy with warning light
1931-02 John La Gatta Woman in blue and red sitting on snowbank, holding upright her skis and ski-poles
1931-05 John E. Sheridan Man with tennis rackets and balls
1931-10 Hayden Hayden Woman in blue strides purposefully forward toward reader; autumn leaves blow in wind
1931-11 John E. Sheridan Man playing accordion, seated on hassock
1931-12 C. E. Chambers Woman in green examining long string of pearls; man in dinner jacket behind has just given them to her
1932-03 Hayden Hayden
1932-06 Hayden Hayden Woman in yellow strides forward purposefully and happily to vacation, hands in the air, while her husband follows, carrying their luggage and his golf clubs
1932-07 John E. Sheridan Woman tennis player, sitting on a bench and holding three tennis raquets
1932-10 Penrhyn Stanlaws Man and woman, close to each other, in left profile side by side
1932-12 John E. Sheridan Woman in red holding up large holly garland to look at it
1933-01 Eugene Iverd Boy marking wall calendar with counted days and holidays until the end of December
1933-02 Penrhyn Stanlaws Woman in yellow with fur trim, seated, staring haughtily, or perhaps stoned, at reader
1933-04 Penrhyn Stanlaws Woman casting a fishing line out
1933-05 W. T. Benda Woman in colorful costume headdress playing with balloons at a party
1933-06 Herbert Paus Woman sitting on top of a small boat (looks like over the bow) playing accordion
1933-07 J. Knowles Hare Woman in white shirt and pants and red vest, holding Scottie dog and cane or riding crop
1933-09 Martha Sawyers Woman holding up a bear cub
1933-11 Bradshaw Crandell Woman in closely fitting fur coat
1933-12 Martha Sawyers Woman in green about to light red Christmas candle
1934-02 Bradshaw Crandell Woman in white dress, hands in red sequined muff, smiles back over her right shoulder at the reader
1934-03 Louis Fancher Face of Indian Chief in full white feather headdress
1949-09 Andrew Loomis Blond woman in yellow sitting on a horse, looking at you
1954-06 Don Winslow
1954-08 Ward Brackett
1955-02 Walter M. Baumhoffer
AMERICAN BOY:
1912-01 William W. Clarke
1912-06 William W. Clarke
1912-07 William W. Clarke
1913-04 William W. Clarke Boy cheering, full face front
1915-04 William W. Clarke Boy carrying stick fishing pole and large caught fish looking into store window at expensive fishing tackle
1918-08 Walt Louderback
1918-09 William W. Clarke Uncle Sam holds open the door as hundreds of boys and young men go to school, before "The September Draft"
1918-11 Arthur William Brown
1919-10 Dan Smith Indian warrior with lance and full feathered headdress
1919-11 William W. Clarke Boy lights candle in front of stone with AMERICAN BOY ideals cut into it
1920-01 Frank E. Schoonover Mountain trapper with gun in the mountains
1921-04 Tony Sarg
1921-07 G. Gardner Richards
1922-06 Harrison Cady Cartoon of boys all over summer camp having a great time
1922-07 W. W. Clarke Boy listening to radio hears ships, baseball, music, speeches
1922-08 G. Gardner Richards Boy swimming
1922-09 Lee Willemborg (?) Eagle attacking deer (?)
1924-03 Lee Willenborg Moose in the meadow, calling
1924-06 Charles Livingston Bull Arab boy on running camel, whipping it on
1924-08 Clyde O. Deland Man in eighteenth-century fancy clothes standing, gesturing widely on the rail of a ship (a pirate?)
1925-06 Anton Otto Fischer Boy sitting on the sandy shore, dreaming of pirates burying gold down at the water's edge
1925-07 ___ ___ [symbol "P"] Colonial drummer boy
1925-09 Charles Livingston Bull Raccoon grabbing turtle by the tail
1926-04 Harold Sichel Two cowboys out on the open range, one singing and one playing the harmonica; and off in the distance, a wolf howls in harmony
1926-05 C. E. Peck "The Indian Boy" walking past some rabbits, grinning as he holds up a string of fish he has caught
1927-03 Anton Otto Fischer Harpooner in the front, a small whaling boat is heading off to the middle left (their ship in the background)
1927-07 Walter Beach Humphrey Boy playing flute in front of a (radio?) microphone calls up images of the fifeboy in the Continental Army in the American Revolutionary War
1928-02 Frank E. Schoonover Man and boy confront Gypsy family (illo for serial story "Barbary Bo")
1928-06 Lawrence N. Wilbur Teenage boy carrying rifle, walking in front of covered wagon to guard it as it crosses the desert
1928-09 Anton Otto Fischer Young man and Indian guide in a canoe, paddling through the Canadian North Woods: "Proof of the Breed"
1929-01 Anton Otto Fischer Ice fishing
1929-10 W. F. Soare French musketeer or similar, early 17th century military costume
1929-11 William Heaslip "Haunted Airways" by Thomas Burtis – an air mystery of 1985
1930-03 Anton Otto Fischer Sailors in a rowboat climbing up a rope ladder onto a larger ship
1930-04 Manning deV. Lee Pirates forcing a man to "walk the plank" and drown in the ocean
1930-07 W. F. Soare
1930-08 Dudley Gloyne Summers Two farm boys unsuccessfully trying to hitchhike on farm wagons to New York City
1931-02 Young Inuit (aka Eskimo) man in kayak, about to throw spear; in the background the Northern Lights are shining
1931-04 Clayton Knight U. S. Army flyer in aviation suit shading his face with his hand as he looks up into the sky; behind him, planes are taking off from the airfield
1931-08 Manning deV. Lee
1931-10 J. F. Kernan Football player is running with the ball and stiff-arming anyone in the way
1931-12 Russell Sambrook Two teenaged boys serenade a house with ukulele and accordion, but woman inside is not pleased
1932-01 Russell Sambrook Father and son at breakfast table, father holding open newspaper to show photo in sports section
1932-02 Albin Henning George Washington leading a charge of Revolutionary War troops
1932-03 Charles Livingston Bull Polar bear has just killed seal, and stares off behind while seagulls congregate to wait for the spoils
1932-04 Manning deV. Lee Roman soldiers saluting a leader, older man near leader's side
1932-05 Russell Sambrook Teenaged boy reading book while trying to iron his pants; frightening clouds of steam or smoke coming from the electric iron
1932-06 Orson Lowell Boy working on complex, highly detailed model of a small sailing ship
1932-08 W. F. Soare Sailing ship of 1600's style on open ocean: "The Raiders"
1932-09 Lynn Bogue Hunt Lion, in the grass, roaring right out at the reader
1932-10 W. F. Soare Knight in armor holds up sword as if to lead a charge
1932-12 Russell Sambrook Sled-dog Canadian mountie mailman delivering Christmas mail and packages over the snow to a man in a remote cabin
1933-02 Albin Henning Men poling and steering old freight-haul boat on a lake
1933-04 Russell Sambrook College student painting a sign "Keep out, busy cramming"
1933-09 Paul Bransom Black panther has trapped a pheasant, holding it down with its paw; Chinese-style bamboo background
1933-11 Orson Lowell Marathon runners taking off in a clump
1933-12 Russell Sambrook Teenage boys in winter have overheating car at garage, but not the cash to get it fixed
1934-01 Orson Lowell Four boys on a bobsled, going downhill
1934-03 Russell Sambrook Boy wakes up to discover he's left the window open and his bedquilt is covered with snow
1934-09 William F. Soare Viking ship plowing forward across the sea, against a yellow-orange sky
1934-12 Lowell L. Balcom The Westport stage arrives in a snowy New England town; boys playing with small sleds stop to wave
1935-02 Anton Otto Fischer Two men in a rime-covered rowboat see a huge liner about to come past them in the wintry seas
1935-10 Lee Brown
1935-12 Edgar Franklin Wittmack Lighthouse keeper rowing Christmas tree and presents out to island lighthouse
1936-06 Edgar Franklin Wittmack Baseball almost hits bird, high above stadium
1936-07 Manning DeV. Lee
1936-08 W. F. Soare
1936-09 Manning DeV. Lee
1937-02 Edgar Franklin Wittmack
1937-05 Manning DeV. Lee
1937-07 Lowell L. Balcom
1937-11 Robot or man in spacesuit flying through space paralleling the flight of a passenger rocket in science fiction story
1938-05 Edgar Franklin Wittmack
1939-05 Orson Lowell
1939-11 Edgar Franklin Wittmack
1940-02 Charles La Salle
1940-05 Russell Sambrook
1940-06 William Heaslip
AMERICAN GIRL:
1927-09 Joseph Farrelly Girl just back from summer camp discovers that her suntan lines don't work with her regular autumn clothes
1928-07 Wet dog standing on top of a piling in a harbor, woman in small sailboat in background
1928-08 Edward Poucher Red-headed girl missing a tennis ball coming her way: "Good try, Carrots"
1928-11 Ann Brockman Woman reading fairy tales to a small girl
1928-12 Girl walking her dog on a snow-covered sidewalk in a windy snowstorm, her scarf being blown about
1929-02 Edward Poucher Girl sitting on a hassock, smiling in satisfaction as she looks at all the Valentine's cards she has received, spread out on the floor around her
1929-06 Edward Poucher Girl smiling sheepishly as she retrieves the arrows she has shot at the target, totally missing it
1929-09 Girl heading off to the start of the school year wags her finger at her dog to tell it it can't come any further with her
1929-12 Miriam Selss [] Three girls carrying Christmas presents, holly, and a wreath, using a wheelbarrow on a snow-covered country road
1930-04 Edward Poucher Gardener girl holding hose, ready to water the young plants
1930-06 Girl fishing, standing up in a rowboat to try to reel in, um, something, not the fish that is grinning at her on the right
1930-11 Girl sitting in an easy chair, reading an adventure book, and imagining being in a caravan in some Arab desert country
1931-01 Jean Calhoun Girl on sled board, heading down snow-covered hill, is trying to avoid hitting the person who has fallen off her board just in front of her
1931-04 E P Girl carrying a potted lily plant, in full bloom, from a row with a variety of other potted flowering plants
1931-06 Girls engaged in different summer vacation activities: playing tennis, horseback riding, picnicking at the beach, fishing, cooking on a campfire, swimming
1931-09 E P Girl packing to go off to boarding school stops to read some pages of a novel about what it's like there
1931-12 Jean Calhoun Two girls, carrying attractively wrapped Christmas presents, passing in front of a decorated store window on a snowy day
1932-01 Girl writing New Year's resolutions with a quill pen in her diary, pauses to think after coming up with only three of them
1932-04 Revere Wistehuff Girl kneeling down and planting a new garden row tries to reach and catch her dog, which is running off with one of the seed packets
1932-06 Bunch of girls heading off into summer with equipment for several kinds of sports: tennis, golf, canoe or kayak paddling, croquet, horseback riding, and a beach ball
1932-08 Two girls sitting at an outdoor table under a huge umbrella shade, one with a drink in her hand and one with a tennis racquet
1932-09 Arnold Lorne Hicks Woman on horseback, dressed in clothes for riding or a foxhunt, grinning as she rides toward the right
1932-11 Jean Calhoun Girl walking past shelves of books, with some novels under her right arm and an impossibly tall stack of books cradled on her left arm
1933-02 S. Wendell Campbell Sitting woman looking at herself in a hand mirror and smiling at the results, as young woman places a red ribbon into her hair and with her hat
1934-04 Ruth Carroll Circus clown riding two zebras by standing on their backs, one foot on each one, in a circus ring
1934-05 Ruth Carroll Red-breasted robin singing loudly, sitting on a branch with lots of leaves and clusters of white flowers
1934-09 Elizabeth Jones Squirrel has an acorn in its mouth as it sits on an oak tree branch, surrounded by leaves already turned orange
1935-01 Elizabeth Jones Skiing girl zooming up into the air, skis off the ground
1935-02 J. Stanley Young girl opening a wicker trunk to let clouds of white doves fly off into the sky, against a background of the world globe (the "International Issue")
1935-03 Kay ___ Two girls in green and brown, standing on a hilltop with a fierce wind blowing away the hat of one of them
1935-04 Elizabeth Jones Frog sits on a mushroom top, playing a banjo in the rain, while a red beetle looks at him
1935-05 Kay ___ Two girls sitting under a tree, one reading a book and the other petting her dog
1935-06 Jacqueline Lee Two young women dressed for traveling, one holding her dog on a leash; a suitcase sits in the left foreground
1935-07 Tony Sarg Marionette piano player and singer in a puppet theatre, illustrating "Little People on Strings," by the artist
1935-08 Kay ___ Girl in swimsuit sitting on the edge of a pier, dangling her legs over the water; white seagulls fly nearby
1935-09 Harve Stein Two young women tempting a squirrel with a bag of treats, one trying to feed it
1935-10 J. Stanley Three girl scouts, one on top of the little rise standing proud and tall, and the other two climbing up behind her
1935-11 Girl riding on horseback, reaching up her right hand into the branches of tree where all the leaves have changed color to orange
1935-12 Kay ___ Three little angel statuettes; one with a candle and a basket of apples, one playing a snare drum, and one carrying a book; and two fir tree statuettes
1936-08 R. Bruce Horsfall Two white swans swimming together among reeds and grasses
1936-09 Two girls practicing archery; one draws the bow fully, although the target is directly to her left
1936-11 Kay ___ Girl trimming the dough around the pan, preparing to make a pie; the large pumpkin on the table may be about to be sacrificed for the good of the people
1937-04 O L Two black birds climbing around a descending cluster of purple, pink, and white blossoms with red berries
1937-05 S. Wendell Campbell Shepherdess in very fancy costume blowing on panpipes, while little lambs with bows on their necks gambol in front of her
1938-03 S. Wendell Campbell Woman talking to the songbirds that are flying around her head, with one of them eating out of her hand
AMERICAN HOME:
1928-12 T. Benrimo Man and boy decorating evergreen tree in front of cottage, snow heavy on ground and trees
1929-06 Ernest Walker Dog sitting on front porch of white house
1929-11 L. Meynard Mayer View from inside a room with overstuffed chair, out onto garden in fall tree colors
AMERICAN LEGION:
1926-11 W. Emerton Heitland
1929-03 Harvey Dunn Wounded soldiers resting after the battle: "Walking Cases"
1930-10 Paul Brown Football players
1932-10 Harvey Dunn Man pitchforking hay in a field during "The Harvest"
1932-11 Remington Schuyler
1933-01 Herbert Morton Stoops Men building a new dam: "Harnessing the Waters"
1933-06 Sun bathers
1933-07 William Heaslip Woman flier sitting on tire of plane
1933-09 Leon A. Shafer Sailboats in the breeze
1933-10 Charles S. Chapman Laying the new highway
1933-11 Arthur Mitchell Prospector panning for gold in the mountains
1933-12 Philip H. Giddens Chicago skyscraper
1934-03 Colcord Huerlin Dog team running through snow drifts
1934-04 W. Lester Stevens Spring comes to New England
1934-05 Frank Street Lumberjack poling logs down the river to the sawmill
1934-06 William Heaslip Aerial view of "Miami, the Magic City"
1934-07 Herbert Morton Stoops Nineteenth century southerners waiting for the steamboat to arrive "On the Mississippi"
1934-10 Edwin Earle Child wearing red beret: "Young America"
1936-05 Herbert Morton Stoops Baseball base runner sliding into home plate, while catcher is still waiting for the ball to be thrown in
1937-01 J. W. Schlaikjer Lighthouse beaming "All's Well"
1938-07 Forrest C. Crooks Regiment of plastic soldier dolls dresses in Continental Army uniforms
1938-12 W. J. Aylward Christmas in the eighteenth century harbor, with ships frozen into the ice, men singing, and a horse-drawn sleigh coming in
1943-05 Frank Bensing Legion officer selling war bonds at a Legion Bond Rally, others on stage
AMERICAN LEGION WEEKLY:
1921-06-10 John Held, Jr. Freckled kid holds up the fish he has caught
1922-02-10 W. E. Heeds
1922-02-17 Walter Whitehead
1922-02-24 S. J. Woolf
1922-03-10 Enos B. Comstock
1922-03-24 Edward A. Wilson
1922-04-07 C. LeRoy Baldridge
1922-04-14 Leslie Thrasher
1922-04-21 Edward Penfield Ulysses Simpson Grant, on his hundredth birthday
1922-04-28 C. LeRoy Baldridge
1922-06-16 Howard Chandler Christy Woman in low-cut, very flouncy dress
1922-07-21 Walter Whitehead
1922-07-28 P. L. Crosby
1922-08-11 J. Norman Lynd
1922-08-18 W. B. K.
1922-08-25 Clare Briggs Cartoon of visitors talking to man on porch, "When a Feller Needs a Friend"
1922-10-27 ___ Illian
1922-11-03 ___ Shanks
1922-11-17 ___ Shanks
1922-11-24 Willard Fairchild
1922-12-01 Emmett Watson
1922-12-15 William Hoople
1922-12-29 Emmett Watson Old year in beard with hourglass and starter pistol as New Year in runner's clothes sets ready to dash off
1925-05-08 Emmett Watson
1926-06-18 V. E. Pules
AMERICAN NEEDLEWOMAN:
1923-07 Olga Heese Young girl with parasol, among flowers
1923-10 Olga Heese Girl raking leaves
1924-06 Earl Christy
1925-08 Katharine R. Wireman
1925-09 Olga Heese Bogart
1926-07 Olga Heese Bogart Girl sitting on the edge of a hammock
AMERICAN WOMAN:
1915-12 C. H. Taffs Young woman holding some wrapped Christmas packages
1916-01 J. Knowles Hare Smiling young woman, dressed for winter outdoors, shaping a snowball to throw at you
1916-05 Young woman wearing headband, and holding onto locket hanging on a necklace
1916-06 Woman in striped blouse, holding branch covered with roses
1916-07 ___ Gassaway
1916-09 Auburn-haired woman wearing large black hat with wide red ribbon around the crown
1917-01 Young woman wearing red patterned scarf
1917-02 Gene Pressler
1917-12 Henry F. Wireman Young woman dressed as a nurse, with beams of light radiating from her head
1918-04 Robert Robinson Proud parents (or grandparents) nailing up a two-star banner indicating that they have two children serving overseas in the first World War
1918-08 Florence England Nosworthy Girl holding up a jar of canned fruit, to remind us how important home canning and preservation are during wartime
1918-12 Alfred Everitt Orr Woman Red Cross volunteer, with her Red Cross dog sitting next to her, driving an ambulance in a snowy American scene
1919-03 Gene Pressler Elegant woman wearing pearls and a white fur neckpiece
1919-04 A. E. Ortlip Young girl holding a white rabbit
1919-07 Guy Hoff Gray-haired mother greets her son, a soldier returned from World War I
1919-08 Beryl Morse Greene Modern young woman wearing dress with plunging neckline, red cap, and red shawl
1919-09 Woman in almost classical dress, with flowers on her breast
1919-10 Olga F. Heese Two children playing with a pile of leaves, and examining nuts that have fallen to the ground
1919-11 Woman, with distant expression, holding yellow dahlia
1919-12 Olga F. Heese Woman, standing under the mistletoe, is prepared for action with a book of Christmas customs
1920-01 Katharine R. Wireman Mother about to put a sock on her baby's foot
1920-02 F. W. Read Woman wearing white fur neckpiece, with animal head protruding
1920-03 Frederick S. Münning Woman in green peasant hat, wearing pansies at her breast, with rural scene in circle in background
1920-04 Olga F. Heese Girl running along a row of tulips, rolling a hoop
1920-05 Young girl sleeping with raggedy doll
1920-06 Pearl Hill
1920-07 Olga F. Heese Woman carrying canoe paddle, pillow, and magazine, with tree in background
1920-08 Gene Pressler Pilgrim era girl (maybe a nurse? novice nun?) carrying a bouquet of lilies
1920-09 Beryl Morse Greene Woman in red hat with red pearls and fur over shoulders
1920-10 Eugenie M. Wireman Woman in sweater and knitted cap holding bundle of colorful Autumn leaves
1920-11 Haskell Coffin Woman in farm clothing holding sheaf of grain, with fields in background
1920-12 Francis Van Vreeland Young Dutch mother sitting with very young baby in her lap; windmill seen through open window
1921-01 Olga F. Heese Woman in red hat looks at herself in her hand-held mirror, probably part of a compact
1921-05 G. W. Svenson Girl with big purple bow in her hair, holding a letter she's been writing
1921-06 Haskell Coffin
1921-08 Olga F. Heese Woman looks up dreamily from the book she is reading, elbows on the pillow on either side of it
1921-09 Charles A. MacLellan Woman, who has just received a box of flowers from the florist, looks at the card to see who sent it
1921-10 Boy and girl with barrel half-full of apples
1921-11 Woman with red folding fan
1921-12 Haskell Coffin Young girl smiles out at the reader, with decorated Christmas tree in the background
1922-01 Young child watches and tries to help as mother carefully places her new baby in a wicker bed
1922-02 Haskell Coffin Woman in snow wearing heavy coat with high collar, and warm red cap
1922-03 Katharine R. Wireman Girl places candles on a cake she has made for her father
1922-04 Katharine R. Wireman Girl offers a coin to pay for the small potted flower she's buying
1922-05 Mother holds baby against her left shoulder
1922-06 Haskell Coffin Brunette woman with pink roses
1922-07 Happy girl with pail and shovel at the beach
1922-08 Haskell Coffin Young woman with tennis racket, and identification badge hanging from a lanyard around her neck
1922-09 Frederic Stanley Boy carving his and his girlfriend's initials in the trunk of a tree has to endure scorn from another boy, but his girlfriend is watching approvingly
1922-10 Woman holds bouquet of branches of autumn colored leaves, with the tree itself in the background
1922-12 Olga F. Heese Young child holds large number of toys, mostly stuffed animals, received at Christmas
1923-01 Julian Mansfield
1923-02 Young woman outdoors in snowy country scene, wearing red hat and fuzzy red scarf
1923-04 C. M. Burd Boy and girl gardeners, with watering can and flowers in a pot
AMERICA'S HUMOR:
1926-Winter Livingston Greer
1927-09 Othmar Hoffler Blonde woman
ARGOSY:
1926-11-06 Paul Stahr Cowboy at the circus, rescuing woman trapeze artist from falling by hauling her up in his lariat
1934-09-08 Robert A. Graef Man shrinks back in fear from ghostlike nude woman
1934-10-13 Paul Stahr Ball carrier in a football game struggles to stay on his feet as three tacklers try to bring him down
1934-10-20 Cowboy on horse, racing through the desert to escape pursuers offstage to left; shooting at them with his revolver; with him is a Chinese guy, also riding on a horse
1935-05-11 Metaphorical Satan sits on a mountaintop on a small tropical island, holding a tommy gun and watching the humans
1938-05-21 Mountie in a canoe, paddling rapidly down a mountain river; his eyes grow wide as he sees the rapids he's just about to go into
1940-01-13 Rudolph Belarski Mountie and woman, floating on a raft down the rapids of a river, are being attacked, and the Mountie is standing up and firing his revolver at someone off to the right
1940-01-27 Rudolph Belarski Cavalier holding off two sword-wielding cavaliers with a table held blocking a doorway
ARTS & DECORATION:
1937-11 Kate Pitts
ASIA:
1924-06 A. M. Moree Biplanes in the sky, symbolic earth far below showing continent of Asia
1925-04 Frank McIntosh Couple being carried in a cart, one attendant holding a parasol over them
1926-05 Frank McIntosh Swordsman standing at ready on the prow of a low boat
1927-08 Frank McIntosh White peacocks on blue background, entitled "Indian Lyric"
AUTOMOTIVE MERCHANDISING:
1934-06 Herb Roth Jungle animals running painting shop
BALLYHOO:
1932-04 Russell Patterson
1932-06 Ed Graham
1932-12 Russell Patterson
1933-03 Ed Graham "Bon voyage" (collage of parody travel stickers)
1933-04 Russell Patterson Art museum patron seems to have received black eye after getting too fresh with angry, nearly nude woman in painting
1933-09 Russell Patterson Woman from nudist colony, naked, trying to hitch a ride to the colony, startles driver
1933-10 Russell Patterson
1933-12 Russell Patterson
1934-02 Russell Patterson Mae West [Photograph] with caricature of Greta Garbo overlaid
1934-03 Russell Patterson
1934-04 Russell Patterson
1934-05 Russell Patterson
1934-06 Russell Patterson
1934-08 Russell Patterson
1934-09 Russell Patterson
1934-10
1934-12 Russell Patterson
1935-01 Russell Patterson
1935-02 Russell Patterson
1935-03 Russell Patterson
1935-06 Russell Patterson
1935-07 Russell Patterson
1935-08 Russell Patterson
1935-09 Russell Patterson
1935-11 Russell Patterson
1936-01 Russell Gerard Fudge Irate man aims a revolver at Santa Claus, who is diving out of a window, sans pants
1936-03 Russell Patterson
1936-04 Russell Patterson
1936-07 Russell Patterson
1936-09 Ed Lahane
1936-10 A. Ricoa
1936-11 James Trembath
BASEBALL MAGAZINE:
1914-11 J. F. Kernan
BEAU:
1926-10 H. O. Hofman Regency buck with a monocle, startled women nearby
1926-11 ___ Amero
1926-12 H. O. Hofman
1927-02 H. O. Hofman
1927-03 H. O. Hofman
1927-07 H. O. Hofman
1927-10 ___ Thorndike
1924-08 Alice P. Gordon
1925-09 N. C. Munson
1925-12 Leonard A. Simonsen Snow falling at night on a house and yard already snow-covered
1926-02 C. J. Monroe Girl in ante-bellum pink dress walking past fence in front of a modern house
1926-11 H. M. Gregory
1927-08 Otto W. Schulze
1927-12 Adolph Treidler
1928-02 Adolph Treidler
1928-04 Elizabeth Shippen Green Elliot Bluebirds on yellow flowering tree branches
1928-08 ___ Hicks Girl in hammock, telling dog not to jump in
1928-09 Nat Little
1928-10 Edward M. Stevenson
1928-12 Lurelle Guild
1929-01 Jack Manley Rose
1929-03 Lurelle Guild
1929-04 Adolph Treidler
1929-05 Julian B. Mansfield
1929-06 Renaldo C. Epworth
1929-11 Jack Manley Rose
1930-09 Stanley Reese
1931-07 Eleanor Campbell
1931-08 Mat Little
1931-09 Adolph Treidler
1932-05 Edwin P. Couse
1932-06 Larry Stults Still life of croquet mallet, ball, pin, and hoops with suburban house in background
1932-07 George Kepp [Rapp?]
1932-10 L. Jansen
1932-11 Herbert Olsen
1932-12 Edwin P. Couse
1933-03 Henry Luhrs
1933-07 ___ Griffith Mother and boy gardening, boy gives flower
1933-11 ___ Sarra
1933-12 Walter Frame
1934-03 Walter Frame
1934-05 Lynn Bogue Hunt
1934-06 Philip Lyford
1934-08 Arthur Bade
1934-10 Seymour Snyder
1935-01 Arthur Stanley Reese
1935-02 Nat Little
1935-03 Lynn Bogue Hunt
1935-05 Nat Little
1935-06 Nat Little
1935-09 Henry Luhrs
1935-11 Margaret Masson
1935-12 Rolf Kelp
1937-05 R. R. Donnelley
1938-05 Charles Kuoni
BLUE BOOK:
1915-05 William Van Dresser Woman with pink cheeks, wearing flat pink hat, facing reader
1915-10 B. Tichtman Woman's head, facing half to the reader's left; brown hair, with tan bands around it
1915-12 B. Tichtman Woman with brown hair, red hat, facing reader
1934-02 James C. Chenoweth Arctic dogsledder off his sled, looking off toward middle left, while Northern Lights shine wildly in background
BOOKMAN:
1902-12 Frank X. Leyendecker
BOYS' LIFE:
1929-12 Jerome Rozen Scout dressing up as Santa while another scout tightens rope holding belly pillow on him
1930-04 Charles Livingston Bull Puppy carefully approaches porcupine
1930-12 Harrison Cady Happy mayhem and madness in the Scout camp in winter
1931-01 Harold N. Anderson
1931-02 Norman Rockwell
1931-03 Harold N. Anderson
1931-04 William Heaslip
1931-05 J. C. White
1931-06 Harold N. Anderson
1931-07 J. C. White
1931-08 William Heaslip
1931-09 David Hutchison
1931-10 Harold N. Anderson
1931-11 Sidney H. Reisenberg
1931-12 J. C. White
1933-01 James K. Murray
1934-07 W. J. Wilwerding African buffalo Bogo the Great stares out at reader
1935-01 Jack Murray Two dogs, one a husky and the other maybe mixed, on ice near water
1935-04 Five Crusader knights riding forward, lances high, to illustrate "The Heathen Horde."
1935-06 Orson Lowell
1936-02 Norman Rockwell
1936-05 Jack Murray Momma bear stares at the bear carving on a totem pole.
1936-09 Two men, one with a spear ready to throw, standing on an ancient Roman chariot, racing forward, to illustrate "The Broken Wall."
1936-10 Sidney Riesenberg Young man steering small boat in rough water
1938-11 Arthur Smith
1939-02 Norman Rockwell
1940-03 Jack Murray Mother and baby giant pandas stare bemusedly at a ground squirrel, somewhere among the low passes in snow-covered Asian mountains
BROADWAY MAGAZINE:
1901-12 George Granby Woman in low-cut, extremely wide flaring red dress bows on stage to the reader
BROWN BOOK OF BOSTON:
1901-02 Abstract swirling forms around title in an elaborate display typeface
1901-05 Eighteenth century woman stands in open window, under wooden sign carrying the magazine's name
1901-07 Two women standing on an abstract classical pediment point to the main features of this issue of the magazine
1901-08 Two women standing on an abstract classical pediment point to the main features of this issue of the magazine
1901-09 Woman sits on a parapet, holding open a large book which lists some of the highlights of this issue
1901-11 G. W. Picknell Passengers in and on top of the Springfield coach wave as they approach a farm along the road
1902-02 Woman in snowstorm is kept warm by her red hooded cape and the large muff for her hands
1902-03 Woman in coat and fur muff, accompanied by her dog, in the woods some distance away from a castle or large hotel
1902-06 Woman in garden holding a bunch of red roses
1903-06 Howard G. Laskey Rear of a wedding carriage driving off, tied up in ribbons, a big chest carried on the rear axle, and dropping old shoes
1903-07 A. G. Learned Left profile of a woman wearing a very large hat, decorated with roses perched on the front rim
1904-03 Louise W. Jackson Woman standing, in long flowing dress
BUCK JONES WESTERN STORIES:
1936-11 Sidney Riesenberg Face of a man holding smoking revolver, looking off to the left, in rocky desert
BURR MCINTOSH MONTHLY:
1905-05 Clark Hobart Woman dressed in pink, carrying a potted flower in an outdoors setting
1905-07 Clark Hobart
1906-01 Marguerite Clark in white fur, in front of an icy pond, in a winter background
1906-03 Clark Hobart
1908-07 Sarony, Photographer Margaret Dale, photograph
1908-12 L. Vernon Red-headed woman in pink, standing in the snow flurries protected by a gauzy scarf over her head
1919-10 Charles Beecher Bunnell
CAPPER'S FARMER:
1926-04 Loren Holmwood Boy trying to give his dog a bath
1927-11 J. F. Kernan
1928-07 L. Toney
1930-03 J. F. Kernan Man gardening, watched by chicken on fence
1933-04 J. F. Kernan Elderly woman putting her son or grandson's dime novel into the fire of her woodburning stove
1933-05 ___ Wilkinson
1933-10 J. F. Kernan
1934-07 J. F. Kernan
1935-03 J. F Kernan
1935-05 J. F. Kernan Babe Ruth, the "Sultan of Swat"
1935-06 J. F. Kernan
1935-09 Russell Sambrook Girl football player
1935-10 J. F. Kernan
1935-12 Charles Twelvetrees
1936-02 Helen Hodge
1936-10 J. F. Kernan Coach and football player
1939-05 ___ Towne Boy and girl with fish caught, boxed
1940-09 ___ Stoott
1941-05 J. F. Kernan
CENTURY MAGAZINE:
1915-09 Will H. Bradley Two medieval heralds with long horns on graphic design
CHILD LIFE:
1929-05 Hazel Frazee Girl training white ducks (geese?) to walk around maypole
1929-12 Tom Meade Santa Claus and bag of toys
1930-02 Mary Anderson Two children singing "To You with Love"
1930-05 Hazel Frazee Boy and girl gardeners growing fine crop of flowers
1930-08 John Gee Children playing leapfrog at the beach
1930-09 Hazel Frazee Schoolboy and girl compare arms
1931-02 Hazel Frazee
1931-04 Ve Elizabeth Cadie Two rabbits in servant's livery carrying palanquin with Easter Egg with female duck inside and flowers on top
1931-05 Hazel Frazee Boy walking balanced on top of pipe rail, while girl watches admiringly
1931-07 Hazel Frazee Boy and girl on end of pier, with doll hanging from balloon or parachute, and boy with butterfly net apparently trying to catch it
1932-01 John Gee Boy hiding behind snowman; his dog's leash is wound around snowman's arm
1932-04 John Gee Rabbit sitting on Easter egg under umbrella in a rainstorm, reading CHILD LIFE
1932-05 Keith Ward
1932-06 John Gee Boy pirate, with sword and treasure chest
1932-08 John Gee Circus theme: boy in ringmaster's uniform helping dog balance on ball
1934-02 Clarence Biers Colonial boy and girl meet accidentally while putting valentines into letter slot
1934-05 Clarence Biers Boy pushing dog in wooden wagon fixed up with "sail" and labeled as ship "SEA DOG"
1934-06 Franz Kirn Boy and girl pretending to be radio stars, with "microphone" made from shovel and sprinkler
1934-07 Marie A. Lawson Revolutionary soldier toys: two dolls and one on hobby-horse, for "1776" theme
1935-11 Janet Laura Scott Old lady reads stories to four children and a dog
1936-01 Clarence Biers Snowman trying to fend off rabbit who wants his carrot nose
1936-02 Marie Lawson Two wooden toy soldiers each try to give valentine to a doll
1936-05 John Gee Boy plays ukulele while two dogs jump up and dance
1936-06 John Gee Boy selling ice-cold drinks to girl with fan and dog
1937-01 Marie A. Lawson Snowman melts, while squirrel couple in Puritan dress greet each other in snow
1937-06 J. Allen St. John
1937-07 J. Allen St. John Boy stands on his hands on a barrel end, with dog wearing clown hat, and girl sits on bench and watches the "circus"
1937-09 Robert B. Usher Girl holds up her doll to keep away from a gaggle of geese who want to know about it
1938-03 Clarence Biers Boy spins top and his dog watches it warily
1938-07 Hazel Frazee Girl on pony, carrying American flag, as boy helps her stay in place and little dog salutes the flag
1938-11 Edward D'Ancona Boy and girl reading books, girl sitting on a chair and boy on floor
1939-02 Marie A. Lawson Two boys, carrying identical bouquets, are suitors for Valentine girl, all in red heart frame against lace background
1939-07 Charles Ropp Two boys cooking frankfurters over an open fire, while dog sits up begging
1940-01 Thornton Utz Boy and girl skating, at end of crack-the-whip, as dog paces them excitedly
1940-02 Marie A. Lawson Eighteenth-century suitor offers gift box to woman against two hearts and arrow in background
1940-03 Clarence Biers Boy, holding model plane, tells girl about his ambitions in aviation
1940-05 Marie A. Lawson Girl plays at the piano while two boys play the flute
1940-06 Thornton Utz Kids packing car trunk for vacation, and boy has just come up with too many things to fit in
1940-08 Keith Ward Boy proudly holds up the tiny fish he has caught, while girl photographs it
1940-09 Thornton Utz Boy and girl riding bicycles at speed, forward at you and toward right of cover
1941-08 Keith Ward Boy amazes two girls with his dive off a board into a pond
1941-10 Thornton Utz Boy running with the football stuffs fingers into the face of the boy chasing after him
1941-12 Keith Ward Santa Claus having a bit of trouble assembling a stick-structure wooden airplane model
1942-02 Marjorie Stempel Boy and girl on snowshoes, carrying valentines; boy has tumbled into the snow but still smiles
1942-03 Keith Ward Mr. Robin (the bird, with straw hat and cane) is grumpy about the March rains falling on him as he sits on a branch
1942-04 Meg Wohlberg
1942-05 Henry C. Pitz Boy and girl riding horses through the woods
1942-09 Meg Wohlberg Boy, girl, young boy, and dog walking off to school
1942-11 Constance Moran
1942-12 Keith Ward Santa Claus and his sack, dropping out of the sky on a parachute, either ecstatic or crazy with fear
1943-01 Keith Ward Sleigh pulls up with three more to join the dozens of skaters on the pond by the farm's barn
1943-02 Baby Sandy stepping out of a red Valentine [Photograph] against Valentine lace background
1943-05 Keith Ward Boy with wheelbarrow full of gardening tools and seeds, about to plant his garden
1943-06 Keith Ward Boy grabs his sister to save her from disturbing mother skunk and three little ones, parading in front of her
1943-08 Keith Ward Father with boy and girl on small sailboat (printed in blue and black only)
1943-09 Keith Ward Dog waits expectantly outside schoolhouse, holding roller skates in his teeth
1943-11 Keith Ward Dad has come home from World War II, for Thanksgiving, and walks with his son and daughter
1943-12 Keith Ward Santa having trouble controlling the jeep he's using this year instead of the reindeer sleigh
1944-02 Keith Ward Girl sitting for a silhouette artist cutting out her image; eighteenth-century dress
1944-03 Keith Ward Boy watches amusedly as his great Dane stands quietly, while girls little dog yaps at him
1944-04 Keith Ward Girl standing in tulip bed is startled as bunny rabbits dressed in country dresses run by, carrying colored eggs
1944-05 Jack Murray Black bear cub defends brown bear cub from dangerous turtle at water's edge
1944-09 Flora De Muth Boy and girl picking apples, boy on branch and girl on ladder
1944-11 Jack Murray Mama raccoon watches as one of her kids bites the other's tail as they run around the corn shocks
1945-02 Marie A. Lawson Two suitors watch as Valentine girl picks off petals to see if one loves her
1945-05 Keith Ward Boy supposedly practicing piano is reading a baseball book instead
1945-09 Keith Ward Schoolboy plays with dog while two schoolgirls watch in amusement
1945-10 Keith Ward Boy and girl bobbing for apples at a Hallowe'en party
1946-03 Katharine R. Wireman
1946-05 Katharine R. Wireman
1946-07 Keith Ward
1946-09 Katharine R. Wireman
CHILDREN'S VOGUE:
1924-12+01 H. Meserole
1925-02+03 Helen Dryden
COLLEGE COMICS:
1925-01 Ernest Brierly
COLLEGE HUMOR:
1922-Winter R. R. Epperly
1923-Spring R. R. Epperly
1923-Autumn R. R. Epperly
1924-06 Robert Patterson
1925-04 Penrhyn Stanlaws
1925-11 John Held, Jr.
1926-03 James Montgomery Flagg Man and woman, both wearing celluloid visors, stare into each other's eyes, completely distracted from their "Studying"
1926-06 McClelland Barclay
1926-10 Rolf Armstrong
1927-02 McClelland Barclay
1927-03 Rolf Armstrong
1928-05 Rolf Armstrong
1928-12 Rolf Armstrong
1929-04 John LaGatta
1930-01 Tom Webb
1930-05 Tom Webb
1930-09 Rolf Armstrong
1930-10 Tom Webb
1930-11 Bradshaw Crandell Woman in train station, about to go to football game
1931-02 Charles Chambers
1931-05 R. F. Schabelitz
1931-06 Tom Webb
1931-07 Rolf Armstrong
1931-10 Rolf Armstrong
1931-11 Rolf Armstrong
1931-12 C. E. Chambers
1932-02 Rolf Armstrong
1932-06 Rolf Armstrong
1932-08 Rolf Armstrong
1932-10 Rolf Armstrong
1933-02 Rolf Armstrong
1933-04 Jefferson Machamer
1933-06 Jefferson Machamer
1933-07 Jefferson Machamer
1933-08 Jefferson Machamer
1933-09 Jefferson Machamer
1933-12 Jefferson Machamer
1934-02 James Montgomery Flagg
1936-01 Rolf Armstrong
1936-05 R. F. Schabelitz
1936-07 R. F. Schabelitz
1936-08 R. F. Schabelitz
1937-11 Bill Baird and Dudley Lee Football player is talking to cheerleader ignoring coach, who is yelling at him
1938-02 Arthur Crouch Man and woman skaters kissing over the sign that warns of dangerous, thin ice, which is cracking; danger as metaphor
COLLIER'S WEEKLY:
1898-05-28 Penrhyn Stanlaws
1899-03-18 Shooting the rapids in Alaska [Photograph]
1900- Will H. Bradley "Sportsmen's Number"
1900-05-12 C. Alden Pierson
1900-07-04 Will H. Bradley Revolutionary soldier and cannon
1900-12-XX Will H. Bradley Two 18th-century men eating a Christmas feast
1901-07-06 Edward Penfield Rider announcing the Declaration of Independence
1901-11-XX Will H. Bradley Medieval musicians
1902-03-08 Edward Penfield US and European country reach agreement on naval power
1902-03-29 H. Heyer Woman in Easter finery, in art nouveau flower framing
1902-04-12 Henry Hutt Woman sitting at a vanity, looking at herself in the mirror
1902-05-03 President Theodore Roosevelt at Columbia College graduation ceremony [Photograph]
1902-05-10 Frederick Yohn
1902-06-07 Edward Penfield Passengers going up the gangplank onto a ship
1902-06-14 Woman in white dress, against a large plot of red flowers in bloom near a lake
1902-06-21 Violet Oakley Four women eating a meal, toasting with glasses of milk (medieval theme)
1902-06-28 President Theodore Roosevelt at West Point graduation [Photograph]
1902-07-19 Edward Penfield Man with luggage at train station awaiting arrival of horse-drawn taxi
1902-12-20 Frank X. Leyendecker Regency man reading a book in front of a fireplace
1902-12-27 Cipriano Castro, dictator of Venezuela [Photograph]
1903-01-10 Lady Curzon, in India [Photograph]
1903-01-24 Edward Penfield
1903-02-07 The German fleet in Venezuelan waters [Photographs]
1903-02-28 Frank X. Leyendecker
1903-03-07 Rocky hillsides and mountains in Macedonia [Photograph]
1903-03-14 Edward Penfield Two sailors on shipboard, one waving a signal flag
1903-03-21 Arthur E. Becher Two women on coastal rocks looking out over the water
1903-04-11 Henry Hutt
1903-05-23 Ethel Franklin Betts
1903-06-27 Frank X. Leyendecker Two men fighting with rapiers inside a room (seventeenth or eighteenth century)
1903-08-08 Edward Penfield Woman holding golf bag, with clubs, behind her back
1903-08-22 B. R. Campbell Woman and teenage girl sitting by a lake, reading a newspaper or large floppy book
1903-09-26 Frederic Dorr Steele Sherlock Holmes in "The Adventure of the Empty House"
1903-10-17 B. R. Campbell Man and woman talking in front of a farm wagon, man holding something round; in the distance, farmers harvest grain
1903-10-31 Frederic Dorr Steele Sherlock Holmes in "The Mystery of the Norwood Builder"
1903-11-07 Two women, one sitting on a small horse carriage, the other feeding the horse an apple
1903-11-14 Edward Penfield Two well-dressed women walk past a ticket scalper, ignoring him
1903-11-21 Edward Penfield Woman peeling a fruit or vegetable over a bowl
1903-12-05 Frederic Dorr Steele Sherlock Holmes in "The Adventure of the Dancing Men"
1903-12-26 Frederic Dorr Steele Sherlock Holmes in "The Adventure of the Solitary Cyclist"
1904-01-02 John Sloan
1904-01-09 Edward Penfield
1904-01-23 Edward Penfield Woman in fur driving an open touring car in the winter (sleigh in the background)
1904-01-30 Frederic Dorr Steele Sherlock Holmes in "The Adventure of the priory School"
1904-02-27 Frederic Dorr Steele Sherlock Holmes in "The Adventure of Black Peter"
1904-02-XX Frank X. Leyendecker Woman reading to her daughter from "The story book" for the Fiction Number
1904-03-05 J. C. Leyendecker
1904-03-19 Edward Penfield
1904-03-XX Frank X. Leyendecker Woman in "Pierette" costume sits sprawled in a stuffed armchair reading a letter
1904-06-18 Frank X. Leyendecker Man and woman on deck of cruise ship, woman pointing something in the book she's reading
1904-07-30 Jessie Willcox Smith
1904-08-06 Charles Dana Gibson
1904-09-03 Harrison Fisher Portrait of Admiral Togo of Japan
1904-10-01 Denman Fink
1904-10-08 F. X. Leyendecker
1904-10-22 J. C. Leyendecker
1904-11-05
1904-11-26 Frederic Dorr Steele Sherlock Holmes with scent-tracking dog in "The Adventure of the Missing Three-Quarter"
1904-12-03 Maxfield Parrish
1904-12-10 J. C. Leyendecker "The Reappearance of Raffles," the amateur cracksman
1904-12-17 F. X. Leyendecker
1904-12-24 Edward Penfield Christmas dinner table set, ready for the feast
1904-12-31 Frederic Dorr Steele Sherlock Holmes holding ropes tied around a chair in "The Adventure of the Abbey Grange"
1905-01-07 Maxfield Parrish
1905-02-04 Frederic Dorr Steele
1905-02-18 F. X. Leyendecker
1905-03-04 Maxfield Parrish [Photograph of TR in MP frame with large figure characters]
1905-03-11 Charles Dana Gibson
1905-07-08 Maxfield Parrish
1905-09-02 Maxfield Parrish
1905-09-09 Frank X. Leyendecker
1906-02-03 Maxfield Parrish
1906-03-03 Maxfield Parrish
1906-05-05 J. C. Leyendecker
1906-09-08 Albert Sterner Sketch of woman bending down to tie her shoe
1906-09-15 Sarah S. Stilwell
1906-11-10 Edward Penfield Woman walking her Russian wolfhound
1907-03-30 Will H. Bradley Dutchman in seventeenth century costume plays lute to woo woman inside house, as "Music Hath Charms"
1907-04-06 Edward Penfield Polar bear on ice floe, "The Lord of the North", standing next to box decorated with native American painting
1907-04-27 J. C. Leyendecker Fancily dressed Cavalier bows to Indian maiden; honoring Jamestown, 1607
1907-05-18 F. X. Leyendecker "His Wife" is a woman in fancy dress, standing in expensive room
1907-10-12 Edward Penfield Automobile in the middle of traffic jam, cop giving signal – "The Lord of the Crossways"
1907-10-26-2 J. C. Leyendecker Woman stands up in car to use binoculars as man points to something – the Automobile Section
1907-12-21 Will H. Bradley Boy on a hobby-horse, imagining himself the Knight-Errant; on a tree and leaf background
1908-01-18 Edwyn Chambers
1908-02-08 John C. Clay Pierrot, his Valentine
1910-03-12 Frank X. Leyendecker "Sloth" slowly wakes up from his bed on the back of a giant turtle
1910-08-29 W. Morgan Girl kissing her horse on the face for luck in the race
1910-11-19 L. Walter Taylor Clown sharpening knives to carve a Thanksgiving turkey
1911-02-25 Ernest Haskell
1911-08-12 Eugenie M. Wireman
1912-10-05 Katharine R. Wireman
1912-10-19 Sarah S. Stillwell-Weber Woman with fruit, standing by trunk of fruit tree (very art nouveau style)
1912-11-02 Maxfield Parrish Old farmer, sitting on top of a rail fence, smoking a pipe – "The philosopher"
1912-11-16 Maxfield Parrish Marching soldiers (almost like toys)
1912-11-30 Balkan soldier [Photograph]
1913-01-04 Adolph Treidler Clown holding up a hoop, as for the reader to jump in through
1913-01-11-1 George Wright Traffic cop holding up automobile to let horse-drawn carriage go by; cover mostly typographic
1913-01-11-2 George Wright Delivery truck, auto, and men pushing hand-trucks on the road; cover mostly typographic
1913-01-18 Sarah S. Stillwell-Weber Woman with flowing veil, holding red-breasted bird on her hand (very art nouveau style)
1913-02-01 Frederic Remington Cowboy on horse, "Cutting Out Pony Herds"
1913-02-08 Frederic Dorr Steele
1913-02-22 Frederic Dorr Steele Fireman with axe looking at ashes and rubble in a burned building
1913-03-08 Drawings of Teddy Roosevelt and Woodrow Wilson shaking hands, with photos of their heads pasted on top
1913-03-22 Frederic Dorr Steele Firemen directing streams of water from a firehose onto a fire
1913-03-29 Frederic Dorr Steele Firemen rescuing a person by carrying them down a ladder
1913-04-05 [Photograph of a Mexican bandit]
1913-04-12 J. C. Coll Woman in flowing vaguely Arabic dress, standing, facing right
1913-05-03 [Typographic cover only]
1913-05-31 Girl with flower pots
1913-07-05
1913-07-26 Cushman Parker
1913-08-02 William Van Dresser Woman in white, facing toward right, coming out of the image frame
1913-10-18 John F. Slavik Two steelworkers, one holding a long rivet and one holding sledge hammer ready to strike it
1913-11-01 Maxfield Parrish Guards carrying only scroll-pipes standing at attention
1913-11-08 Charles MacLellan Boy happily pointing to where his front tooth used to be
1913-11-15 Edward Penfield College athlete standing
1913-12-13 Penrhyn Stanlaws Red-headed woman framed by green wreath in background; very long necklace
1913-12-20 Grinning girl with large red bow, trying on Santa mask
1913-12-27 Frank X. Leyendecker Man with tattooed arms shoveling coal into a furnace or boiler
1914-01-03 Z. P. Nikolai Woman in white with green feathered hat, wearing fur neckpiece and carrying another fur
1914-01-10-1 Penrhyn Stanlaws
1914-02-21 Frank X. Leyendecker Little girl watches street organ grinder playing, as he and his monkey hold out hand for money
1914-02-28 W. Herbert Dunton Rope-artist cowboy showing young boy how to hold the rope for tricks
1914-04-11 Jessie Willcox Smith
1914-06-13 Frank X. Leyendecker
1914-10-17 Frank X. Leyendecker Two baseball players sitting on the bench
1914-10-24 Louis Fancher German cavalryman shooting at armored car; car's passenger and machine gun shooting at him
1914-11-07 Edward Penfield Drawing of von Moltke in uniform, standing
1914-11-14 Edward Penfield Cavalry unit in review--Sikh troops fighting for the British
1915-01-09 Robert Wildhack Kid sneaks a ride nestled in the spare tires at the back of an automobile
1915-01-09-1 Edward Penfield
1915-01-16 Frederick G. Cooper
1915-01-30 Adolph Treidler
1915-03-06 Edward Penfield African soldiers are off their horses, and are preparing for a fight with guns at the ready
1915-05-01 "D. A." [logo] Portrait of Shylfinbul (?)
1915-08-07 Frederic Dorr Steele Mysterious figure in "The Gray Mask" looks out from behind a building corner, location suggested as the Docks by the pilings and the distant lights of the city
1915-09-04 Edward Penfield British artillery officer with field glasses standing by heavy guns
1915-09-11 Frank X. Leyendecker Schoolboy dipping pigtail of girl seated in front of him into inkwell
1915-10-16 Edward Penfield General Joffre
1915-10-23 Edward Penfield Theodore Roosevelt
1916-02-12 Herbert Paus Russian cavalryman standing on his horse's saddle to see in the distance
1916-03-04 Frederic Dorr Steele Black woman pushing face and hands through curtains
1916-03-18 Herbert Paus American soldier blowing a bugle at camp
1916-03-25 Frederic Dorr Steele Clown in white dancing on the grass in the middle of the night
1916-12-23 Herbert Paus French soldier singing and playing guitar in front of bucket holding a fire, with wine and Christmas presents
1917-05-05 Herbert Paus
1917-07-28 Herbert Paus American and French soldiers sharing their meals
1917-08-04 Edward Penfield Artillerymen cheering British plane flying over them
1917-08-18 Wallace Morgan American soldier standing with, and between, cheering British and French soldiers
1917-09-15 Artilleryman pulling lanyard to fire huge gun
1917-09-29 J. C. Leyendecker Military pilot, in leather jacket, with his plane flying in the background
1917-10-06 ___ Mielzner Portrait of ___ Baker
1917-12-15 W. Morgan Soldier in a trench about to throw a hand grenade up over the lip
1918-01-26 Edward Penfield
1918-02-23 H. R.
1918-03-09 W. E. Hill Portrait of Mr. McAdoo, standing, with papers for a speech
1918-03-23 Herbert Paus
1918-03-30 Herbert Paus French anti-aircraft crew firing gun as searchlights light up Paris
1918-04-20 ___ Scott Wounded soldiers in trench, sheltered by trench wall from fire
1918-06-01 Franklin Booth French soldiers marching through a French town
1918-07-06 Herbert Paus Tired and depressed German Army sits on a destroyed cathedral in a European town, unaware that the A.E.F. (the Allied Expeditionary Force, America's military contribution to the war) is about to explode behind him and blow him away
1918-07-13 Franklin Booth French artillery unit moving a long a road, under very tall trees
1918-07-27 Charles Livinston Bull Attacking eagle symbolizes power of American air forces, coming in to play in the First World War
1918-08-03 Herbert Paus
1918-08-17 Franklin Booth
1918-08-31 Herbert Paus
1918-11-30 Charles A. MacLellan
1919-01-25 Woman skier
1919-03-01 Norman Rockwell Father welcoming son, who's wearing his Army uniform; younger son wields feather duster
1919-04-19 Norman Rockwell Well-dressed couple, with man telling friendly dog (leash loose) to go away
1919-06-07 Charles A. Maclellan Woman playing tennis; her dog has fetched the ball back to her
1919-07-26 Herbert Paus Man feeding horse from pail
1919-08-09 Edward Penfield Man and woman talking on the beach, man in suit, woman in swimsuit
1920-08-21 Cushman Parker
1920-09-04 Maud Towsey Fangel
1921-09-24 Adolph Treidler
1922-09-16 Frederick Duncan
1923-06-09 J. F. Kernan
1923-07-07 Charles H. Towne
1924-04-05 Alan Foster
1924-04-19 E. M. Jackson
1924-05-17 Leslie Thrasher
1924-06-28 Paul Martin
1924-07-12 Alan Foster
1924-10-04 Penrhyn Stanlaws
1924-11-29 Bradshaw Crandell
1925-02-08 Portrait of beautiful blond woman, illustrating "Gone to Glory," by Robert E. Macalarney
1925-08-01 W. T. Benda Woman's face
1925-08-08 K. E. J. Teenaged girl with ice cream cone
1925-09-19 Paul Martin Schoolboy, having written a sentence a boy going fishing, daydreams that he's off fishing, too
1925-10-31 Paul Martin Boy bobbing for apples has just come up with one
1925-11-21 Ann Brockman Happy girl holding up small dog
1926-03-20 W. T. Benda
1926-04-24 Harrison McCreary
1926-06-26 Harrison McCreary
1926-07-31 Alan Foster
1926-09-04 Sam Brown
1926-10-09 Edward Irving Valentine Woman golfer, carrying a bagful of clubs on her back
1926-12-25 Paul Martin Boy holding snow shovel, shouting
1927-03-19 Phil Cook
1925-04-02 W. T. Benda
1927-06-11 Carl Van Buskirk
1927-12-31 John Bradshaw Crandell
1928-01-07 Alan Foster
1928-01-28 Walter Beach Humphrey
1928-02-04 Sam Brown
1928-02-25 R. J. Dean
1928-03-03 Frank Godwin
1928-05-05 Sam Brown
1928-07-21 T. D. Skidmore
1928-12-08 W. T. Benda
1928-12-22 Carl Van Buskirk
1929-09-28 Nell Hott Young woman shooting a bow in front of a branch of colorful Fall leaves
1930-01-11 James Trembath
1930-02-01 Edmund Davenport Young woman skater with a hockey stick has knocked down the sign that said "No Skating"
1930-02-08 Carroll M. Sexton
1930-03-01 Dick Spencer Woman ringmaster carrying hoop for month of March is about to make lion and lamb go through it in proper order
1930-03-08 W. T. Benda Woman in oriental clothes and veil, head shot; "Fu Manchu's Daughter"
1930-03-15 John Holmgren
1930-03-29 Revere F. Wistehuff
1930-04-12 Herbert Paus
1930-05-03 Revere Wistehuff
1930-07-05 Jay Hyde Barnum
1930-09-06 H. E. Hymer
1930-09-27 Adolph Treidler
1930-11-08 C. M. Sexton
1930-11-22 C. C. Beall
1931-02-21 James Trembath
1931-02-28 H. E. Hymer
1931-03-07 John Gannam Cowboys and horses at hitching rack
1931-03-14 John Fulton
1931-04-11 Jay Hyde Barnum
1931-04-25 C. C. Beall
1931-05-02 George de Zayas
1931-05-09 Lawson Wood
1931-05-16 C. C. Beall
1931-05-23 Neal Bose
1931-05-30 Earl Oliver Hurst
1931-07-04 Frances Tipton Hunter
1931-07-11 Adrian Gil-Spear
1931-07-18 C. C. Beall
1931-08-22 Frank Mutz
1931-10-24 Lawson Wood
1931-10-31 C. H. Twelvetrees
1931-11-14 Earl Oliver Hurst
1931-12-26 C. C. Beall
1932-01-09 Earle Kirkbride
1932-01-16 E. M. Jackson
1932-01-23 Lawson Wood
1932-01-30 C. C. Beall
1932-02-06 John Fulton
1932-02-20 Paul Shively
1932-02-27 E. M. Jackson
1932-03-05 Scott Evans
1932-03-26 C. C. Beall
1932-04-02 Earl Oliver Hurst
1932-04-09 Lawson Wood
1932-04-16 C. C. Beall
1932-04-23 Earl Oliver Hurst
1932-04-30 James Trembath
1932-05-07 W. T. Benda Woman with mask "Mask of Fu Manchu"
1932-06-25 George de Zayas
1932-07-09 Lawson Wood
1932-07-16 Jay Hyde Barnum
1932-08-06 Joseph Farrelly
1932-08-13 Norman Guthrie Rudolph
1932-09-03 Jay Hyde Barnum
1932-09-17 George de Zayas
1932-10-29 George de Zayas
1932-11-05 Scott Evans
1932-11-19 Earl Oliver Hurst
1932-11-26 George de Zayas
1932-12-03 C. C. Beall Woman in red, followed by man hidden behind huge pile of Christmas packages he is carrying
1933-01-14 Janice Wathen
1933-01-21 George de Zayas
1933-02-04 Anthony Cucchi
1933-02-11 Paul Shively
1933-02-25 Alan Foster
1933-03-04 Scott Evans
1933-03-18 Earl Oliver Hurst
1933-03-25 Lawson Wood
1933-04-01 John Newton Howitt
?1933-04-25 C. H. Twelvetrees
1933-04-29 P. Webb
1933-05-13 Ronald McLeod
1933-05-20 Howard Butler
1933-08-05 George de Zayas
1933-08-12 Anthony Fraioli
1933-11-04 C. C. Beall
1933-11-25 Arthur Crouch
1933-12-09 George de Zayas
1934-01-06 C. H. Twelvetrees
1934-02-03 Scott Evans
1934-03-03 C. H. Twelvetrees
1934-03-10 Earl Oliver Hurst
1934-04-21 C. Eugene Klebe
1934-05-05 George de Zayas
1934-05-12 Howard Butler
1934-06-23 Arthur Crouch
1934-07-14 C. H. Twelvetrees
1934-07-21 Paul Shively
1934-08-04 Lawson Wood
1934-08-18 Arthur Crouch
1934-08-25 C. H. Twelvetrees
1934-09-08 Robert O. Reid
1935-02-16 Robert O. Reid
1935-04-06 Jay Hyde Barnum
1935-04-13 Franz Felix
1935-05-25 Clayton Knight
1935-06-01 Gaspano Ricca
1935-06-15 Arthur Crouch
1935-06-22 Robert O. Reid
1935-06-29 H. M. Stoops
1935-07-13 Arthur Crouch
1935-07-27 Howard Butler
1935-08-03 Earl Oliver Hurst
1935-08-10 George de Zayas
1935-08-17 Rodney de Sarro
1935-08-24 Lawson Wood
1935-08-31 Arthur Crouch
1935-09-07 Jay Hyde Barnum
1935-10-05 George de Zayas
1935-10-12 Arthur Crouch
1935-10-19 Dal "D. B." Holcomb
1935-11-02 Joseph Morgan
1935-11-09 Robert O. Reid
1935-11-16 Steven Dohanos
1935-11-23 Arthur Crouch
1935-11-30 Howard Butler
1935-12-07 George de Zayas
1935-12-14 Howard Butler
1935-12-21 Barbara Schwinn
1935-12-28 Robert O. Reid
1936-01-04 Al Parker
1936-01-18 Earl Oliver Hurst
1936-01-25 George De Zayas
1936-02-01 Arthur Crouch
1936-02-08 Jay Hyde Barnum
1936-02-15 Howard Butler Boy at school hands valentine to girl, but another boy behind is jealous
1936-02-29 Alan Foster Diva sings loudly as pianist plays: "Lo, hear the gentle Lark"
1936-03-14 Howard Butler Man and woman crawling on floor, looking for the lost ping-pong ball
1936-03-21 George de Zayas
1936-03-28 C. C. Beall Outline/drawing of man and woman in black and red top hats
1936-04-04 Howard Butler Grumpy, working-class taxicab driver carrying elegant rich couple
1936-04-18 Lawson Wood
1936-04-25 Howard Butler Sailor has a big grin as he carries a bunch of presents and flowers for his date
1936-05-02 Arthur Crouch Fisherman casting line has got it tangled on the "C" in "Collier's" title
1936-05-09 ___ Herst Girl smiles as she plays bass viol as big as she is
1936-05-23 Mary C. Highsmith
1936-05-16 Alan Foster
1936-05-30 Man and woman dressed as Punch and Judy marionettes
1936-06-06 Robert O. Reid
1936-06-13 George de Zayas
1936-06-27 Paul Clowes
1936-07-04 Harry Beckhoff
1936-07-18 Alan Foster
1936-08-01 Lifeguard in rowboat is looking for the woman who lost her swimsuit, but she's embarrassed and is hiding just at the stern of his boat
1936-08-08 Ralph E. Entwhistle
1936-08-22 Howard Butler Woman swimmer in big dive toward reader
1936-08-29 Alan Foster Painting of a statue of woman and man on their way to the beach (with equipment)
1936-09-12 Paul Shively
1936-10-10 Alan Foster
1936-10-17 Arthur Crouch Football player carrying the ball over a line labeled "10" being timed for running speed
1936-11-14 George de Zayas
1936-12-05 Howard Butler
1936-12-19 Earl Oliver Hurst
1936-12-26 Maxfield Parrish Two cooks on a large pot, one holding a bag in the pot
1937-01-02 Arthur Crouch
1937-01-16 George de Zayas
1937-01-23 Earl Oliver Hurst
1937-02-13 Earl Oliver Hurst
1937-03-06 Alan Foster Painting of a statue of a waitress in a skimpy costume serving a grinning old man drinks
1937-03-27 Paul Shively Woman sprawls on couch, evidently having been reaching into a round box for a chocolate every so often
1937-04-03 Barbara Schwinn (?) Woman trying to choose which of three hats to wear
1937-04-10 Howard Butler
1937-04-24 Jorj Harris
1937-06-25 Robert O. Reid
1937-07-24 Howard Butler
1937-08-07 Earl Oliver Hurst
1937-09-11 Ronald McLeod Woman happily riding on a children's swing
1937-09-18 Jorj Harris
1937-10-02 Lawson Wood Cat sings loadly to his girlfriend as they sit on a line of wood
1937-10-09 Arthur Crouch
1937-11-06 Walt Disney Studios Donald, Mickey, and Goofy at the Auto Show
1937-11-20 Ronald McLeod
1937-12-25 William Timmins
1938-01-08 Arthur Crouch
1938-01-15 Alan Foster
1938-02-05 Eric Godal
1938-02-12 Arthur Crouch
1938-03-12 D. B. Holcomb
1938-04-09 Arthur Crouch Woman reading ghost stories looks suspiciously at her black cat, who grins
1938-04-30 Henry Heier
1938-05-21 Henry Heier
1938-05-28 Ralph Stein
1938-06-04 Jaro Fabry
1938-06-11 Jon Whitcomb
1938-06-25 Ralph Entwhistle
1938-07-16 Alan Foster
1938-07-23 ___ Reid Man and woman on bleachers at baseball game, she catches a baseball hit to them while man ducks
1938-07-30 Dal "D. B." Holcomb Woman with guide book strides happily, traveling symbolically through the U.S.
1938-08-06 Jay Irving
1938-08-20 Lawson Wood
1938-12-10 Jaro Fabry Elegant couple in evening dress bring their baby to the theater; other patrons are dismayed
1939-01-21 Ben Jorj Harris Woman on vacation writing postcards with rubber-stamped message to everyone
1939-01-28 Howard Butler
1939-04-01 Lawson Wood Two monkeys puzzled, trying to break open golf balls for nuts
1939-04-08 Paul Shively Woman blowing out candles on birthday cake; blowing hard, but one remains lit
1939-05-13 Ronald McLeod
1939-07-08 Lawson Wood
1939-08-12 Lawson Wood Monkey playing golf with pelican caddy, who keeps random (non-golf) balls in his bill
1939-09-16 Arthur Crouch
1939-11-11 Robert O. Reid
1939-12-30 E. H. Jackson Santa Claus races through the air, carrying a sack of toys, while below a car pulling a travel trailer startes to resume 40 mph speed on a snowy road
1940-05-25 Oliver Hurst Man talking and carrying books holds umbrella over woman, who seems to be ignoring him as they walk forward
1940-10-19 Lawson Wood
1940-11-02 Leslie Sherman
1941-03-29 Jaro Fabry Two couples at theater, four different emotional reactions to the show
1941-04-05 Alan Foster Game warden baits hook for beautiful woman fishing in front of "No Fishing" sign
1942-02-14 Arthur Szyk
1942-11-07 Vernon Grant Small pixie holding up lighted jack-o'-lantern
1942-11-21 Lawson Wood
1944-07-22 Ralph Royle
1948-01-24 Earl Oliver Hurst Modern Little Red Riding Hood pins her hood with jewelry in the form of a wolf
1948-05-08 Vincent Guise Mystery woman for "Shadow of Fu Manchu"
COMFORT:
1929-12 The Regency dancers are nearly under the mistletoe, but the woman is reluctant to make herself vulnerable
1930-08 Boy and girl fishing in a small boat, are startled and thrilled when the boy catches a good-sized fish. But where are the oars? Will they be stuck out there on the lake?
1938-05 Edwin John Prittie Girl walking across recently planted field with a scarecrow (shades of Wizard of Oz)
1938-06 Edwin John Prittie Farm boy looks at tiger on a big circus billboard as a sign-poster glues it up
COSMOPOLITAN:
1905-09 ___ Krieghoff
1907-07 Franklin Booth
1908-05 J. O. Brubaker
1908-07 J. O. Brubaker
1909-02 Tony Nell Goddess spirit of the Moon tosses out showers of moondust or stars or sleepdust or snow
1909-09 Patricia Nelson
1910-03 Francois Flameng
1910-05 J. D. Gleason
1911-03 Harrison Fisher
1912-07 Harrison Fisher Shyly seductive woman in large hat with huge pink roses gives you a subtle come-hither smile
1915-07 Harrison Fisher Farm girl with jug, hay wagon in background, "Hey There!"
1917-02 Harrison Fisher
1918-02 Harrison Fisher
1918-07 Harrison Fisher Sailor embracing his sweetheart
1918-10 Harrison Fisher "Cynthia" -- Woman holding a bamboo fishing rod and several small fish for bait
1918-12 Harrison Fisher Army sergeant about to leave his sweetheart at "The parting moment"
1919-03 Harrison Fisher Returned soldier shows sweetheart a German helmet, "His Trophy"
1919-04 Harrison Fisher Nurse taking care of wounded veteran – "A ministering angel"
1919-05 Harrison Fisher Young woman in Salvation Army uniform – "The doughboy's friend"
1920-07 Harrison Fisher
1920-09 Harrison Fisher Woman looks dreamily off into space over her teacup, but her boxer dog has nothing to say
1920-11 Harrison Fisher Woman in low-cut silver-white dress and gloves, looking off to her right
1921-06 Harrison Fisher
1922-07 Harrison Fisher
1922-11 Harrison Fisher
1923-03 Harrison Fisher Woman carrying large red umbrella
1923-04 Harrison Fisher
1923-06 Harrison Fisher
1924-01 Harrison Fisher
1924-05 Harrison Fisher
1924-10 Harrison Fisher
1925-05 Harrison Fisher
1925-07 Harrison Fisher
1925-08 Harrison Fisher
1925-09 Harrison Fisher Woman in bonnet with flowers falling off it, taking a cup of coffee or tea
1926-03 Harrison Fisher
1926-05 Harrison Fisher
1926-09 Harrison Fisher
1926-10 Harrison Fisher
1927-03 Harrison Fisher
1927-04 Harrison Fisher
1927-08 Harrison Fisher
1927-10 Harrison Fisher
1927-12 Harrison Fisher Woman holding fur neckpiece up to neck
1928-01 Harrison Fisher Elegant woman with domino mask pushed up over forehead, looking at herself in a hand mirror
1928-03 Harrison Fisher
1928-08 Harrison Fisher
1928-11 Harrison Fisher
1929-05 Harrison Fisher
1929-06 Harrison Fisher
1929-08 Harrison Fisher
1930-11 McClelland Barclay
1931-01 Harrison Fisher Woman's head on green background
1932-11 Harrison Fisher
1933-01 Harrison Fisher Woman aviator, head shot facing forward
1933-06 Harrison Fisher
1933-08 Harrison Fisher
1934-12 John La Gatta
1935-08 Bradshaw Crandell
1935-10 Bradshaw Crandell
1936-03 Bradshaw Crandell
1936-04 Bradshaw Crandell
1936-05 Bradshaw Crandell
1936-07 Bradshaw Crandell
1937-01 Bradshaw Crandell
1937-08 Bradshaw Crandell
1940-05 Bradshaw Crandell Elegant woman with matching red patterned beret and umbrella
1944-02 Bradshaw Crandell Lady with red hair
1944-04 Bradshaw Crandell Judy Garland
1948-03 Coby Whitmore Woman wearing pink hat, right profile
1912-02-03 W. A. Hofstetter Boy watching pigs feeding at a trough made from a hollowed-out log
1912-03-02 A chicken, facing right [Photograph]
1912-08-03 F. L. Fithian Boy eating apple just off the tree behind him
1912-08-10 Cattle grazing among trees in a field; farmyard in the background
1912-09-14 F. L. Fithian Girl eating big blue-black grapes from a bunch
1912-11-23 F. L. Fithian Two boys playing leapfrog
1912-12-28 Robert Robinson Farmer shoveling away deep snow so that he can get access to the water pump
1913-03-01 A cow looking out through a hole in a barn door [Photograph]
1913-06-07 Wilber J. Fraser
1914-02-07 C. R. Patterson Head of a cow
1914-03-14 Two bearded geezers playing checkers
1914-06-06 Charles Livingston Bull Two pheasants, perched on a wooden fence
1914-06-27 Girl feeding lamb from a bottle
1915-12-25 Katharine R. Wireman
1916-05-27 Charles Livingston Bull Two puppies, one watching, one crying, as turtle walks past
1916-07-01 Paul Bransom Dog snarls at sputtering firecracker fuse, about to get a big surprise
1916-07-22 Paul Bransom Redwing blackbirds in a flock, in flight; framed with grasshoppers eating leaves
1916-08-12 Charles Livingston Bull Basset hound poking his head and paws through a door panel
1916-11-04 Charles Livingston Bull Mama cat carries orange kitten by scruff, while rest of kittens follow
1916-11-25 Paul Bransom Turkey stares up at black cat, sitting on top of fencepost
1916-12-16 Katharine R. Wireman Grandfather shows boy how to run his new model steam engine
1916-12-23 Paul Bransom Cat and dog sitting in front of the fireplace; Christmas stockings hung above it
1917-01-27 E. H. Fort Baby crying or smiling or something like that [Photograph]
1917-06-09 Katharine R. Wireman
1917-06-30 Katharine R. Wireman
1917-09-08 Norman Rockwell Boys swimming; city cousin Reginald (with water-wings!) carefully tests the water with his toe but is about to get splashed
1917-09-15 Katharine R. Wireman
1917-10-06 Norman Rockwell Boys fishing; city cousin Reginald has hooked the dog's collar
1917-11-03 Norman Rockwell Boys playing pirate; city cousin Reginald elected to be the sacrifice
1917-11-10 Gerrit A. Beneker Tractor pulling farm machine across field against red evening sky
1917-11-17 Norman Rockwell Girl watches ecstatically as country boy stands on his head, ignoring city cousin Reginald's offer of a stick of candy
1917-11-24 Clyde Forthythe Three farm boys in the U. S. Army run grinning for food at for mess call
1917-12-01 Norman Rockwell Boys watch as city cousin Reginald, tasked with killing the Thanksgiving turkey, ends up being chased by it
1918-04-06 Norman Rockwell Children staging a melodrama with evil villain and hero saving maiden from his clutches
1918-11-02 Katharine R. Wireman
1919-01-04 Katharine R. Wireman
1919-02-22 William Shewell Ellis Woman on a tractor seat, driving it [Photograph]
1919-03-15 Katharine R. Wireman
1919-05-17 Katharine R. Wireman
1919-07-12 Katharine R. Wireman
1919-09-27 Harrison Cady Cartoon, "When a Farmer Drives a Blimp," with signs on the blimp, milk and eggs in basket below
1919-11-15 Norman Rockwell Boys playing "Foller the leader" watch first boy walk top of fence rail
1920-01-17 Harold Brett
1920-11-13 Lynn Bogue Hunt Ducks coming in for a landing at the water's edge
1920-12-04 J. F. Kernan Older woman having snappy conversation with postmaster through the post office window
1921-02-12 Walter Beach Humphrey
1921-02-19 Norman Rockwell Short fat old buy skates a merry circle while boys watch in stunned silence
1921-06-04 Norman Rockwell Big bully boy menaces smaller boy – "To be continued next week"
1921-06-11 Norman Rockwell Smaller boy has beaten up the big bully, who begs for relief
1921-07-02 Norman Rockwell Civil War veteran fires off his old musket to celebrate July 4th, with boy holding the powder horn and hiding back behind him
1921-07-16 William Hoople[?] Boy with a banana, a fishing rod made from a stick and a piece of string, and a can of worms for bait
1921-09-24 Charles Livingston Bull Bear cub treed up a stump by an angry porcupine
1921-10-08 Harold Brett Woman cutting you a big slice of pie
1921-10-22 Norman Rockwell Old man sitting, happily playing fiddle, with jack-o'-lantern at his feet; must be a Halowe'en dance
1921-11-05 E. M. Jackson Elderly lady looks at letters and an Army helmet as she remembers her son (?) on Armistice Day
1921-12-17 Norman Rockwell Jolly Santa Claus reads note and finds out Tommy wants a drum; which he happens to have, right there
1922-01-14 Katharine R. Wireman
1922-03-18 Norman Rockwell Smiling country boy hold a puppy in each arm
1922-04-29 Norman Rockwell Country auctioneer trying to sell a ceramic figurine missing its head
1922-05-06 Loren C. Holmwood Young boy, straight razor in hand, tries to figure out how to shave
1922-05-13 Charles Livingston Bull Great Dane dog lying down with two puppies playing between her front paws
1922-05-20 Angus Mac Donall Boy washing clothes in machine, miserable
1922-07-01 Frederick Lowenheim Three boys in pick-up costumes marching in a parade for the Fourth of July
1922-07-08 Herbert Brown
1922-07-29 Frederick Lowenheim
1922-08-05 Eugenie M. Wireman
1922-09-09 Katharine R. Wireman
1922-09-23 Frank Spradling Woman driver
1922-11-25 Frederick Lowenheim Thanksgiving turkey chasing a boy in Indian costume, while older boy laughs
1922-12-16 Katharine R. Wireman
1922-12-23 Frederick Lowenheim A very silly looking Santa seems to have made a hard landing down the chimney and is just lying there, stunned
1923-01-13 J. F. Kernan Two boys sledding down the hill, one on top of the other, with small dog running alongside
1923-02-17 J. F. Kernan
1923-02-24 Katharine R. Wireman Little child playing with the coal bucket is covered with black spots and blames the black cat
1923-03-24 Eugenie M. Wireman Little girl playing dress-up dolls with her bulldog (which seems somewhat abashed at it all)
1923-03-31 Frederick Lowenheim Young girl tries on large hat (maybe an Easter Bonnet) covered with flowers
1923-05-19 Katharine R. Wireman
1923-05-26 J. F. Kernan Woman brushes off her Civil War veteran grandfather's GAR uniform as he stands in it, smiling
1923-06-16 J. F. Kernan
1923-07-07 Eugenie M. Wireman
1923-08-04 Katharine R. Wireman
1923-08-18 J. F. Kernan
1923-08-25 William Hoople Two older boys tricking younger boy into whapping a hornet's nest with a broomstick
1923-09-01 William Hoople Grinning boy holds the stick he's just whapped a hornet's nest with, as the hornets chase the two older boys
1923-09-08 Fred Craft Loud grifter with patent medicine "Panacea" offered up for sale at the traveling medicine show
1923-10-13 William Hoople Woman in red hat, smiling off to her right, with her right hand held just under her throat
1923-11-10 Katharine R. Wireman
1923-12-01 Angus Mac Donnall Old man looks at a name carved into a school desk and reminisces about his childhood
1923-12-22 Frederick Lowenheim Two kids are watching the fireplace, but Santa Claus has come in some other way behind them
1924-01-05 Katharine R. Wireman
1924-02-09 Charles Livingston Bull Front head view of a cow
1924-03-01 Katharine R. Wireman
1924-03-08 Charles Livingston Bull Head of a cow, turned to the left to look directly at the reader
1924-03-29 J. F. Kernan
1924-04-19 Frank B. Hoffman Cowgirl (cowboy?) on bucking horse
1924-05-31 Sarah S. Stillwell-Weber Two children in a field of daisies, one putting a ring of them around the other's head
1924-06-21 J. F. Kernan Two old geezers (look like brothers) pitching horseshoes directly out at the reader
1924-06-28 Katharine R. Wireman Little child with watering can in front of a row of potted flowers
1924-07-05 George Brehm Two irritated boys offering ice cream treat to the same smiling girl
1924-07-19 J. Knowles Hare Girl with a tennis racket
1924-08-02 George Brehm Two boys swimming in a pond
1924-08-09 Katharine R. Wireman Woman holds out sugar to her horse (offstage on the left, not seen) while she carries bridle to put on it
1924-08-16 William Meade Prince Boy wearing earphones, listening to a radio he's built out of parts
1924-08-23 Emma Troth Girl sitting on a chair, holding a big paddle
1924-08-30 Angus Mac Donall Boy leans on push lawnmower; he's in his baseball uniform, but first he has to mow…
1924-09-06 Sam Brown Teacher ringing school bell from the doorway of the school
1924-09-27 Reginald Bolles Old man carefully painting a red head on a duck decoy; other decoys surround him
1924-10-18 Sam Brown Woman tries on a cape that belonged to her mother, and stands next to a painting of her mother in it
1924-10-25 J. F. Kernan
1924-11-01 J. F. Kernan
1924-11-08 Katharine R. Wireman
1924-11-29 William Meade Prince Pilgrim father returns from hunting to find Indian playing with his boy, who is holding the tomahawk
1924-12-13 William Meade Prince Two bums sitting in the snow, in front of a chicken cooking over an open fire, singing and playing harmonica to Christmas Carols
1924-12-27 E. M. Jackson Santa Claus looks uncertainly at the socks on the mantlepiece
1925-01-03 William Meade Prince Boy has stayed up to welcome the New Year, but didn't quite make it and fell asleep in his chair
1925-01-24 William Meade Prince
1925-02-07 J. F. Kernan
1925-03-14 Paul Bransom Big bear sniffing the air on a snow-covered mound above a lake or snowy meadow
1925-03-28 William Meade Prince Boy practicing his saxophone is irritated by his dog trying to howl along with it
1925-04-25 E. M. Jackson Umbrella repairman putting final tweaks on small toy umbrella
1925-05-02 Sarah S. Stillwell-Weber Little girl picking tulips carrying them in the pulled-up bottom of her shirt
1925-05-16 J. Knowles Hare Woman bending a tree branch to her nose to smell the flowering blossoms
1925-05-23 Angus Mac Donnall Sore-footed boy with dog, at side of the road trying to hitch a ride
1925-05-30 William Meade Prince Civil War vet salutes as he listens to a patriotic program on his 1925-model radio
1925-06-06 Angus Mac Donnall Boy hands bouquet of flowers to his grandmother in hope she'll give him some of the pies she's just putting on the windowsill to cool
1925-06-27 J. Knowles Hare Woman sitting, leaning her chin on her hands on the end of her tennis racket
1925-07-04 William Meade Prince Revolutionary war soldier and drummer boy both on alert with their guns
1925-07-25 Angus Mac Donnall Boy wakes up early (3 a.m.!) because he's going to the circus today
1925-08-08 William Meade Prince Boy sits by door waiting for someone to open it and pull the tooth he's tied to the doorknob
1925-08-15 Sarah S. Stillwell-Weber Girl on swing, standing up to get it moving faster
1925-08-22 William Meade Prince Farmer holds up an old plowshare; in the background, crowds are streaming toward the city
1925-11 Zack Hogg Hunter with shotgun and two dogs prowling through the cornfields at sunset
1926-06 McClelland Barclay Man and woman relaxing in a field of daisies
1926-07 N. C. Wyeth Fourth of July celebrating horseman firing guns into the air as his horse bucks wildly, driven mad by guns and firecrackers
1926-10 McClelland Barclay Football player carrying ball past an appreciative woman
1926-12 William Meade Prince Man in old-time dress and hat on a horse, carrying packages and an evergreen tree for Christmas
1927-01 McClelland Barclay Man and woman skiing down a slope at high speed and way too close to each other
1927-03 N. C. Wyeth Men collecting maple sap from trees in snowy woods
1927-04 George Brehm
1927-07 McClelland Barclay Man and woman skiing down a slope; rather close together!
1927-08 McClelland Barclay Man and woman on small sailboat
1927-11 William Meade Prince Farmer with axe searching for his Thansgiving turkey, who is hiding behind a wheelbarrow full of pumpkins
1928-02 McClelland Barclay Man and woman ice-skating
1928-03 Frank E. Schoonover
1928-04 William Meade Prince Sheriff looking at fisherman, who has fallen asleep in the rain, leaning against sign that says "No Trespassing" and "No Fishing"
1928-05 McClelland Barclay Man serenading a woman, with what looks like a banjo (!)
1928-07 Anton Otto Fischer
1928-09 Haddon Sundblom Father watches as mother ties blue bowtie on her young boy, off to the first day of school (he doesn't seem happy about it)
1928-10 Ray C. Strang Man and two women dancing traditional dance in costume at Hallowe'en party
1928-11 William Meade Prince Boy trying to play football is forced to tell his dog that he can't take him for a walk, and points for dog to go home
1929-01 McClelland Barclay Man and woman toboganning down a hill
1929-04 Ray C. Strang Circus clown playing with his dog's puppies
1929-05 William Meade Prince Man struggling to untangle the mess the fishing line has gotten into on his boy's fishing pole
1929-08 McClelland Barclay Man and woman canoeing
1929-09 William Meade Prince
1930-01 William Meade Prince Grinning boy dressed as knight in armor, on black charger rearing, boy stabbing lance down at year "1930"
1930-03 Frank E. Schoonover Two men in a canoe going over furious rapids
1930-04 Nelson Grofe Garden with fabulous flowers fronts large brick house
1930-05 Haddon Sundblom Woman, old man, and boy with flowers, probably buying them
1930-06 Dog greets boy ecstatically as he is home from school and summer vacation starts
1930-09 William Meade Prince
1931-01 McClelland Barclay
1931-05 ___ Frask
1931-06 McClelland Barclay June bride in full regalia with flowers
1931-03 Frederic Anderson Symbolic of 100 years: both wagon train and airplane heading from the plains to the western mountains [100 year anniversary of COUNTRY GENTLEMAN?]
1931-10 W. P. Snyder
1931-11 John Newton Howitt Football player carrying ball across field, left arm out to fend off tacklers (penalty!)
1931-12 Edward O. Kraske
1932-03 Anton Otto Fischer
1932-04 Edward Kraske
1932-05 Walter Emerson Baum
1932-06 W. P. Snyder
1932-07 Frank ___
1932-08 John Newton Howitt High divers against sky (Olympic tie-in?)
1933-02 W. P. Snyder
1933-03 Marion T. Justice
1933-05 Henry Hintermeister
1933-06 William Meade Prince
1933-11 Henry Hintermeister
1934-01 Carolyn Haywood
1934-02 Henry Hintermeister
1934-03 W. T. Benda
1934-04 C. H. Taffs
1934-05 Henry Hintermeister
1934-06 William Meade Prince
1934-09 Henry Hintermeister Boy trying to pull reluctant dog across the beach and into the water
1934-10 Philip Lyford
1934-12 Henry Hintermeister
1935-01 William Meade Prince
1935-02 John Newton Howitt
1935-05 Charles Eugene Klebe
1935-06 Paul Strayer
1935-07 William Meade Prince Golf caddy yawns in boredom as golfing couple talk rather than play
1935-09 William Meade Prince Children, returning to school from summer vacation, obey sign "School Ahead Go Slow"
1936-01 William Meade Prince
1936-02 F. Sands Brunner
1936-03 Henry Hintermeister
1936-04 Frank E. Schoonover
1936-05 F. Sands Brunner
1936-07 Nelson Grofe
1936-08 William Meade Prince
1936-09 Henry Hintermeister
1936-10 Frank Lea Uncle Sam scratches his head, trying to make a decision at a political-economic crossroads
1936-11 J. Hennesy
1936-12 Henry Hintermeister
1937-01 R. J. Cavaliere
1937-04 Edward L. Chase
1937-09 Henry Hintermeister
1937-10 William Meade Prince
1938-02 Henry Hintermeister
1939-03 Paul Bransom Man plowing field behind two horses; cottony white clouds fill the sky
1939-06 Walter Emerson Baum
1939-10 Walter Emerson Baum
1939-11 Albert B. Marks Two men in a small boat, one pushing it along a stream with pole
1940-08 McClelland Barclay Woman and man water-skiing
1940-09 Gertrude A. Kay Men harvesting and pitching hay among rolling hills
1941-03 Lejaren Hiller Farmer and automobilist discuss new tractors [Photograph?]
1945-01 Amos Sewell Man bringing wood into the house from the winter outdoors finds two new pies cooling on the table
1947-02 William C. Griffith Boy reciting in front of class, seen from behind him
1948-01 Francesco Delle Donne Farmer bringing in wood for the fireplace or stove, with boy and girl at his side
1948-04 Austin Briggs Two children in rain slickers standing in the rain; girl with umbrella but boy just letting it fall on him and his packages (or are they school books)
1948-10 W. C. Griffith Calf-riding contest at the County Fair
1948-12 George Garland Young boy and girl stare at angel ornament on their Christmas tree
COUNTRY HOME:
1930-03 Frederic Stanley Man singing duet on "Spring Is Here" with caged bird
1930-05 Robert - Woman gardener reading guidebook
1930-06 Lawrence D. Toney Boy and girl shaking hands over the tennis net, but "Love" heart is in the background
1930-09 Chld and large white dog, with doghouse in background
1930-10 Robert Patterson Woman going down into the cellar looks behind her with a hand mirror and sees a scary glowing jack-o'-lantern head there
1930-11 Kurt Wiese Turkey is dismayed when black cat walks across his path
1930-12 Charles Twelvetrees Young child has fallen asleep by the fireplace, waiting for Santa
1931-01 Jon Brubaker Old man, and baby, old and new years
1931-02 Frances Tipton Hunter Boy with schoolwork, and dog
1931-03 H. Hymer Bird and birdhouse
1931-06 Alan Foster Puppy dog staring at a grasshopper sitting on a flower
1931-07 Jon Brubaker Woman's head, with white rose
1931-09 Jerome Rozen Tractor-driving farmer waves his hat at planes flying overhead
1931-12 Jon Brubaker Three Wise Men (Christmas theme)
1932-05 Howard Butler Boy gardener
1932-06 Charles Twelvetrees Very young girl wearing crown with veil (costume?) for fun
1932-12 Jon Brubaker Madonna, facing to reader's right, holding Christ child
1933-01 Audobon Tyler Baby 1933 arrives in Dr. Time's black bag
1933-05 Paul Shively Daffodils in a mirrored wall vase
1933-08 John Drew Three boys swimming (bet they're skinny-dipping)
1933-11 Howard Butler Boy who failed to catch the Thanksgiving turkey
1933-12 Frank Larson Girl carrying dog and holly in dress
1934-05 C. H. Taffs Woman in purple with large yellow hat, in front of flowering trees
1934-07 Jack K. Murray Black Scotty dog on the ground among flowers
1934-08 Frank Street Circus clown and horse
1934-09 Frank E. Larson Woman in orange picking purple grapes
1935-07 Jack K. Murray Bear cub sitting in a field of daisies
1935-09 Carl Burger
1936-06 Jack K. Murray Black bird with red wing foreedges flying in over its nest among the reeds in the water
1936-09 Charles Hitowne Woman's cake has won First Prize, and someone has taken a chunk out of it, but her son pretends innocence
1937-03 Jack Murray Rabbits, by RFD mailbox, in snow
1937-05 Phil Hummerstone Pig walking on hind legs, carrying flower basket
1938-01 J.A. Kelly Rooster crowing at farm covered in snow
1938-02 Alfred Parker Woman in red walking from snowbound car
1938-03 Tom Lovell Man and woman at rail of cruise ship
1938-05 Carl Mueller Woman in brown suit, walking in countryside
1938-06 Clark Agnew Woman at race track
1938-08 Warren Baumgartner Man and woman at beach
COUNTRY LIFE:
1922-03 Frank Galsworthy
1924-08 Albert Graves
1925-01 Nelson Grofe
1925-02 William Fuller Curtis
1925-03 Lurell E. Guild
1925-06 William Fuller Curtis
1929-02 William B. E. Rankin
1929-05 Tony Sarg
1929-08 Griffith Bailey Coale
1930-07 Anthony Hanson
1930-08 J. Clinton Ellis
1930-09 L. Maynard Mayer
1930-11 Mott B. Schmitt
1931-04 Norman Kennedy
1931-05 Marguerite Kirmse
1931-06 J. Clinton Ellis
1931-07 J. Clinton Ellis
1931-10 Gertrude A. Kay
1931-11 Walter Buehr
1932-01 John Clinton Ellis
1932-03 W. Rosenthal
1932-04 J. Floyd Yewell
1932-05 Frances Burr
1932-06+07 Rutherford Boyd
1932-08+09 Walter Buehr
1932-10 Charles F. Miller
1932-11 Paul Shively
1932-12 Stephen Barr
1933-05 Harrie Wood
1933-08 W. H. Southwick
1933-09 Stephen Barr
1933-11 Paul Brown
1937-08 Currier and Ives
COUNTRY LIFE IN AMERICA:
1904-09 J. Horace McFarland Yellow Transparent apples
1908-02 Julian A. Dimock Great White Heron standing in a large body of water
1909-11 Ella M. Boult
1916-03 Earl Harrison Girl opening a wooden gate [Autochrome color photograph]
1916-04 Adolph Treidler
1916-06 J. M. Rose
1916-10 Norman Kennedy
DANCE:
1927-04 Carl Link Madam Laurka, in an Indian Nautch
1927-05 Carl Link Beryl Halley of Rufus Le Maire's Affairs
1927-06 Carl Link Shari Karenyi in a Persian Fantasy
1927-11 Jean Oldham Maryon Vadie
1928-02 Jean Oldham Vanessi, a Keith Albee Dancer
1928-03 Jean Oldham Helen Brown
1928-04 Jean Oldham Trini
1928-06 Jean Oldham Joyce Coles
1929-01 Carl Link Anna Pavlowa
1929-03 Carl Link Helen MacFadden
1929-04 Carl Link Ruth St. Denis
1929-05 Carl Link Nitza Vernille
1929-07 Carl Link Vera Fokina
1929-08 Carl Link Tamara Geva
1929-09 Jules Cannert Ruby Keeler Jolson
1930-01 Carl Link Harald Kreutzberg and Yvonne Georgi, in Indonesian or Indian costume
1930-02 Jules Cannert Florence Rogge
1930-09 Rita Leach Chorus line of women in green fanciful or futuristic costumes
1930-10 José Manuel Acosta
1930-11 José Manuel Acosta Bill "Bojangles" Robinson
1930-12 José Manuel Acosta Woman in orange dress, wearing Spanish comb, dancing in the shadow of a Spanish castle, church, tower
1931-02 José Manuel Acosta Dancers on the floor, under spotlights, at a night club
1931-03 Franz Felix Nude woman en point among white roses
1931-06 Alberto Vargas Dancer in wide yellow dress, with Chinese lanterns
1931-07 Rita Leach Chorus line of women dancing around the brim of a tall silk hat
1931-08 Alberto Vargas Anna Pavlowa
1931-11 Alberto Vargas Woman dancer pulling on bow, with fleet hound (probably Diana the Huntress)
DELINEATOR:
1903-11 W. C. Rice, Jr. Woman eating grapes offered by man
1905-06 George Gibbs Head of a young blond woman, against a silver-gray sky andshadow backgound
1905-07 George Gibbs
1906-02 Guernsey Moore
1906-07 Guernsey Moore Woman holding a batch of firecrackers, and standing in front of a string of Chinese lanterns. Presumably the firecrackers represent Fourth of July fireworks
1906-08 Guernsey Moore Woman holding a croquet mallet, waiting for something to happen elsewhere on the lawn. Behind here are two stylized trees in pots on a low parapet or wall
1906-09 Guernsey Moore Self-confident young woman, holding books, standing in front of her college in this very modern image down in a style now going out of date
1906-10 J. P. Woman in red sitting on a stone or concrete garden beach, holding a card in one hand and a pencil in the other, apparently about to write a message (or thinking about what she has just written). In the background are greenswards and a lake, as might be found on a vast estate.
1906-11 J. P. Woman in flowing green dress sits in state on a purple chair, looking at the reader as if to ask what she expects to find in the magazine.
1906-12 J. P. Woman in white leans over to tell the reader what was in the note that an admirer included with the basket of red roses he sent her
1907-08 Henry Hutt Woman in white summer dress and hat, sitting in a folding wooden lawn chair
1907-10 Carl Kleinschmidt Woman and child in an autumn garden, with trees with leaves changing color; child is somewhat uncertainly watching squirrels crawl on the bench and try to steal his nuts
1907-12 Mother holds her child under the mistletoe at a Christmas celebration.
1908-05 Carl Kleinschmidt Woman in classically influenced flowing gown standing by a large urn, to illustrate "The New Grecian Effects in Dress"
1909-07 J. H. Gardner Soper
1909-09 Carl Kleinschmidt
1910-01 Carl Kleinschmidt
1910-02 Charlotte Weber-Ditzler Woman in red hat about to put a Valentine's card into the postal box
1910-07 Frank Snapp Woman in white sits on birch-bark wood garden bench; in front of her is a small white parasol, and behind here a gigantic red parasol with white birds
1910-08 Woman in salmon-colored dress sits in a garden gazebo and stares off into the left as she drinks her tea; at the left are a bouquet of flowers and an empty tea saucer, but we don't see who has brought the flowers and is drinking the tea
1910-09 Woman stands by masonry garden wall; behind her the grape vines are full of fruit. The artist has bracketed her with two large red rectangles as if she was to be part of an unfinished triptych
1910-11 J. H. Gardner Soper Young woman looks appraisingly at herself in a hand mirror in front of her dresser, whose mirror reflects her back.
1910-12 Hugo Ballin Mother, and her young baby girl, in a classical pose.
1911-01 J. H. Gardner Soper
1911-03 Carl Kleinschmidt
1911-04 E. M. Ashe
1911-06 H. M. Walcott
1911-11 Henry Salem Hubbell Two women sit quietly in front of the fireplace; one is reading, and one is embroidering
1911-12 Eugenie M. Wireman
1912-08 Woman seems undecided what to wear, while her ladies' maid and seamstress offer hold clothing and are ready to go to work
1913-07 Carl Kleinschmidt Woman in harlequin-like pattern, holding black parasol and with purple and black ostrich ostrich feather in her hat, stands displaying the fashions. Title: "Golden Jubilee Number: Fifty years ago Ebenezer Butterick invented the First Paper Pattern and founded the Great Fashion House which bears his name."
1914-06 Neysa McMein Woman in hat with green ostrich feather, wearing floral collection at her breast
1914-07 Carl Kleinschmidt Two women standing with parasols or umbrellas; the woman in orange and black stripes, with the black parasol, is smiling, but the one in the pink blouse with orange parasol has her back turned toward the reader
1915-04 Balfour Ker Boy whispering something into his mother's ear as she has tea with a friend
1915-06 Jessie Willcox Smith An older woman reads to her children, illustrating a scene from "Little Women" by Louisa May Alcott
1915-10 Young girl throws roses in front of the path of a couple being married; behind them come bridesmaids in yellow and lavender
1917-08 Lynne Bogue Hunt A baker's dozen of butterflies, in all the colors of the rainbow, flutter around a flowering branch
1917-11 Carl Kleinschmidt Smart simplicity is the new elegance in dress; be in the mode and make your own simple clothes, as seen in this elegant red dress and simple shawl
1922-06 Young man and woman standing in a garden, the woman looking thoughtful as she holds a bunch of pink roses
1922-11 Still-life of a vase of bright orange flowers, and a small Japanese geisha doll
1923-12 ___ Webb Mother holds up her child, in front of a paned window with snow on the wood; as seen reflected in a round mirror in a heavy wood frame
1924-03 Joseph Simont
1924-05 Alice Beach Winter
1924-06 Lucius W. Hitchcock
1924-07 Stockton Mulford
1924-10 Frank H. Desch
1924-11 Albert Hencke
1925-02 C. J. Monro
1925-03 Albert Hencke
1925-04 Florence Gardiner
1925-05 Joseph Simont Gray-haired woman looking fondly at an old photograph of her husband
1925-06 Joseph Simont
1925-07 Clyde Deland First public reading of the Declaration of Independence, Philadelphia
1925-09 F. Z. Hueston
1925-10 Florence Gardiner Still life of red flowers in a copper vase, with small blue enameled bowl
1925-11 J. Roger Williams [?] Early American woman handing out roasted corn to colonists and Indians at an early Thanksgiving feast
1926-02 Karl Johnson
1926-04 Susan B. Pearse Boy shepherd teaching girl shepherdess how to play whistle by fingering it around her neck from behind
1926-07 C. J. Monro
1926-08 Lucius W. Hitchcock
1926-10 Helen Dryden
1926-11 Helen Dryden
1927-02 Helen Dryden
1927-03 Helen Dryden
1927-06 Helen Dryden
1927-08 Helen Dryden
1927-10 Helen Dryden
1927-12 Helen Dryden Woman with Christmas presents, with lighted candles in the background, done in a very art deco style
1928-01 Helen Dryden Woman skier
1928-02 Helen Dryden Woman with bowl or vase of brilliantly colored flowers, done in a very stylized art deco fashion
1928-03 Helen Dryden
1928-09 Helen Dryden
1928-11 Helen Dryden
1929-01 Helen Dryden
1929-03 Helen Dryden
1929-05 Helen Dryden Woman in purple hat, putting on lipstick using compact mirror
1929-06 Helen Dryden Woman in red, profile, facing to right of cover
1929-07 Helen Dryden Woman at the beach, her hair blowing in the wind, and in the background an ocean liner passes; art deco style
1929-08 Helen Dryden Woman in yellow hat with yellow polka dot scarf
1929-09 Helen Dryden
1929-10 Helen Dryden Woman and her small pet dog; art deco style
1929-11 Helen Dryden Woman in purple and brown, with cup of tea with lemon
1929-12 Helen Dryden Woman surrounded by Christmas presents, holding up card listing featured items in issue
1930-01 Helen Dryden Woman with red hair, in low-cut dress wearing turquoise bracelets
1930-02 Helen Dryden Woman in red, carrying large envelope with red tape seal
1930-09 Dynevor Rhys Woman in black adjusting her hat in a wall mirror
1930-11 Color photograph of flowers in a blue glass vase
1930-12 Dynevor Rhys Woman on red and pink background, wearing green star on necklace
1931-06 Dynevor Rhys Brunette woman wearing flowers and veil, possibly for a wedding.
1932-03 Dynevor Rhys Two woman fashon statements, one in yellow, and one in black with red rose in hair
1932-05 Dynevor Rhys Woman putting on lipstick, watching herself in a three-section fold-out mirror
1932-07 Dynevor Rhys
1933-02 Dynevor Rhys Woman in mustard brown about to use powder puff from compact
1933-03 Dynevor Rhys Woman in read, with yellow scarf, smiling out at the reader
1933-04 Dynevor Rhys Three lilacs: red, lavender, and blue
1933-05 Dynevor Rhys Woman in pink, standing or lying against green background
1933-06 Dynevor Rhys Woman in bridal gown, carrying flowers, with flower girl
1933-07 Dynevor Rhys Woman sucks straw in pink ice-cream soda
1933-08 Dynevor Rhys Woman with small dog, sitting on ground in garden
1933-09 Dynevor Rhys Woman with red hat, facing out at reader, with banded pastel multicolor frames around face
1933-10 Dynevor Rhys Woman wearing pink hat, and huge black fur collar, on blue background
1933-11 Dynevor Rhys Woman wearing huge yellow-orange neck bow, and brown and yellow hat
1933-12 Dynevor Rhys Woman in silver hat and top, with holly berry decoration for Christmas
1934-04 Dynevor Rhys Blond woman staring at reader out over a big bunch of pansies
1935-07 Woman stares off dreamily while being serenaded by a Latin guitar player, but she is dreaming of housekeeping [Photograph]
1935-09 Young man and woman out in a small sailboat, but she credits DELINEATOR for her beauty [Photograph]
1936-08 Woman wearing pink-white frilly dress and huge red hat, standing on a decorated iron balcony [Photograph]
1936-09 Girl stands holding an apple, and leaning against a table on which is a display vessel for dried flowers. A rococo frame surrounds the picture, and it and the tied-back purple draperies in the background give a very retro feel [Photograph]
1937-01 Man and woman looking out of the window of a rustic building, possibly a snow lodge [Photograph]
1899-05 Woman in elaborate summer dress, with white parasol, standing in the garden and talking to her dog; in the background is a columned mansion, on a lake
1902-06 Young woman swinging a badminton racquet, out in a meadow full of daisies; daisies shown on either side of her in a triptych
1905-03 Carl Kleinschmidt Woman in red dress, carrying a white fox fur muff, speaks to her tiny dog who is straining at the leash; a Chinese theme wallpaper is in the background
1909-06 F. Earl Christy
1910-06 Frank H. Desch Woman in large hat with purple irises on top
1914-01 Molly Sale Covey Woman in fur and a flowered hat, holding a bouquet of violets, looking out the center section between two walls
1914-02 Corinne Boyd Dillon Woman, framed in red line heart for Valentine's Day, wearing fox fur neckpiece and wide black hat with red cap and extra-wide silk scarf bow
1914-03 C. W. Fairchild Stylized art nouveau woman in black form-fitting dress and wide heavy shawl, with tiny yapping dog; trees in background.
1914-04 Will Hammell Woman standing on a flowered shallow hill slope puts down her umbrella to catch the first raindrops in her hand; behind her, vast puffy purple clouds gather
1914-05 Lucile Patterson Mother and child carrying a basket and a wrapped bouquet full of flowers; woman wears old-fashioned nineteenth century clothes
1914-06 F. A. Woman in reddish pink, standing in front of a rose-covered pergola lintel and columns, carrying basket of roses she has just clipped
1914-07 The Reeses Bucolic scene of man and woman, sitting a bit apart but talking to each other, in front of a rural cottage, large trees shade the woman as she holds up her dog, and the man as he dips his fishing rod into the water.
1914-08 M. Quinn Couples and woman with daughter, spending a summer day in rowboats and small sailboats on a quiet lake near a large boathouse
1914-09 C. W. Fairchild Two women on the beach, fully clothed in vacation fashions, both with oriental parasols; one sits, her parasol down on the ground, and the other stands near a large greyhound, her parasol up in the air
1914-10 Neysa McMein Two women standing, showing off the "Autumn Fashions"
1914-11 C. H. Taffs Woman in furs, with large fur muff, reaching into her purse to get something out
1914-12 Lucile Patterson Toys wait under the Christmas tree, seemingly looking at you as you check them over: blocks, ABC book, big stuffed doll, small china doll, stuffed elephant, and angular rook
1919-01 Katharine R. Wireman
1919-02 Katharine R. Wireman
1922-02 The Donaldsons
1923-01 Leonebel Jacobs Woman in clown neck ruff and hat spreads out streamers spelling Happy New Year 1923
1925-05 J. B. Crandell Woman with short black hair, in white fur wrap with white card (Dance card?)
1926-09 Bradshaw Crandell Woman golfer smiling as she writes in her scorecard
DETECTIVE FICTION:
1940-09-21 Emmett Watson Politician, supposedly speaking at podium, shooting two automatics at some enemies in the audience
DETECTIVE FICTION WEEKLY:
1930-08-05 Lejaren à Hiller "Death Darts"
1937-03-13 V. E. Pyles Bulldog Drummond
ELITE STYLES:
1927-09 Bela Rieger
ELKS MAGAZINE:
1925-06 Paul Stahr
1925-07 J. F. Kernan
1925-08 Sam Brown
1925-09 Haskell Coffin
1925-10 Paul Stahr
1925-11 J. F. Kernan
1925-12 Sam Brown
1926-01 C. W. Anderson
1926-02 Edmund Davenport
1926-03 C. Clyde Squires
1926-04 Edgar Franklin Wittmack Native American farmer pauses in plowing to dream of his ancestors on horseback riding free across the plains
1926-05 Charles Ryan
1928-09 J. F. Kernan Two geezers, a shoemaker and (possibly) his customer, arguing over politics
1931-01 Sam Brown Two old geezers playing pool
1931-05 Alan Foster
1934-08 ___ Sheridan
ESQUIRE:
1948-03 D. McKay Man working on his income tax in front of fire while woman relaxes on bearskin rug
ETUDE:
1912-12 Two women in classical Greek attire, one playing the lyre; art nouveau style with floral decorations
1920-04 William S. Norten Heim
1928-04 Charles O. Golden
1928-08 Charles O. Golden
1928-09 F. S. Cooke
1928-11 Jack Hogg
1929-08 Zach Hogg
1930-09 J. W. Wilkinson
1931-10 W. E. Webster "Perfect Harmony"
1931-11 Jack Hogg
1931-12 F. S. Cooke
1932-03 Ruth Collings Speera
1932-07 Wilmer S. Richter Gondoliers and troubadors on the canals in "A Night in Venice"
1932-08 Conrad Dickel Gnome directs chorus of croaking frogs in Midsummer Symphony
1933-07 F. S. Cooke "A Garden Concert in Versailles"
1933-10 W. B. Webster
1933-12 F. S. Cooke
1947-07 B. Ledford Dancers in Czechoslovakian native costume
EVERYBODY'S MAGAZINE:
1899-09 W. Curtis Couple bicycling on a forest road
1899-10 L. A. Shafer [?] Two sailboats and a tugboat
1899-11 Pilgrim couple carrying turkey
1899-12 Lester [?C. F. Lester] Woman with large hat, facing front, in snowstorm
1900-01 Couple sledding down snow-covered hill
1900-02 Beecher Bunnell [?] Two women fishing
1900-03 Face of woman, leaning to our left, but facing out, holding bunny against her right cheek
1900-04 C. Warde Traver Side view, woman's face as she bends down into group of lilies
1900-05 C. Warde Traver Woman sitting in field of red tulips, looking slightly to our left
1900-06 C. Warde Traver Head of woman surrounded by blossoming pink tree flowers
1900-07 E. O. Finch [?] Woman in academic gown and mortarboard setting up Chinese lanterns as for a graduation party; another helps
1900-08 C. Warde Traver [possibly] Woman standing surrounded by sunflowers; half the cover is a Table of contents
1900-09 J. H. Adams Art nouveau woman (colorized photograph), right profile, against background of color mosaic tiles, circular halo around her
1900-10 Couple standing at rail of cruise ship; half cover is ad for contents
1900-11 A. L. Hurlburt [?] Horse and rider, oncoming, front view
1900-12 Gold peacock design on green background
1901-01 F. D. Winter in forest at water's edge; half width of page, centered, on blue background
1901-02 Triangular graphic design of two cornucopias, on light blue background
1901-03 Squarish graphic design of a ship at sea at sunset
1901-04 Graphic designs of classical/art nouveau woman with flowing hair, and two torches
1901-05 Graphic design of blossoming trees in centered square box
1901-06 T [?] Triangular graphic design centered on quill in scroll of paper, with two men on either side carrying books
1901-07 T [?] Same design as -06 but in orange
1901-08 Photograph of E. Aguinaldo in blue-black halftone, with two orange palm trees superimposed on either side
1901-09 W. Curtis Similar design to -06 but with quill and paper replaced by drawing of General Funston; drawing of a Philippine village underlays magazine title
1901-10 L. A. Shafer Drawing of illuminated tower at Pan-American Exposition, night scene
1901-11 O. S. Malcolm Graphic design of an airship floating past a stylized Eiffel tower
1901-12 C. F. Lester Magi give gifts to Christ child, held by mother over left shoulder
1902-01 O. C. Malcolm [sic] Graphic design over entire page, very art-nouveau leaves and grapes and columns
1902-02 Walter King Stone [?] Winter scene on country road, sleigh receding into distance, overlaid on forest trees framing scene, trees in leaf so probably summer
1902-03 J. B. G. Graphic design of boy playing double flute to audience of rabbits
1902-04 Walter King Stone Flowering tree in a field, framed by other flowering trees
1902-05 J. B. G. Panpipe player sitting in blossoming tree
1902-06
1902-07 Walter King Stone
1902-08
1902-09
1902-10
1902-11 H.
1902-12
1903-01
1903-02
1903-03 Text only: Table of Contents
1903-04
1903-05
1903-06
1903-07
1903-08 Ray Brown
1903-09 Ray Brown
1903-10 Ray Brown
1903-11 Colorized photo of ears of corn
1903-12
1904-01
1904-02
1904-03
1904-04 Ray Brown
1904-05 Ray Brown
1904-06
1904-07 Ray Brown
1904-08
1904-09 ___ Scotson-Clark
1904-10
1904-11
1904-12
1911-07 Katharine R. Wireman
1912-09 Gerrit A. Beneker
1917-06 Everett Shinn Man and woman holding onto metal cylinder holding the "Messiah of the Cylinder"
1918-08 Frederic Dorr Steele German soldier dominating Belgian woman, holding her hair as she slumps on the ground, hands tied
1919-02 Adolph Treidler Three soldiers in a snowy field, one reading a letter from home
1919-03 Adolph Treidler Happy soldier (head and shoulders)
1919-08 Adolph Treidler Woman in white dress, sitting in huge folding chair on the beach, reading; three others in background, in bathing suits
1919-09 Henry J. Soulen Bellboy seems uncertain about holding dog on a leash
1922-12 Edward Volkman
1923-03 Remington Schuyler
EVERYGIRLS:
1931-05 Henry E. Vallely Woman in white dress planting bulbs in her garden (clearly not a real gardener!)
1915-09-27 Henry Raleigh Woman holding curtains open to look out her window without being seen
FARM AND FIRESIDE:
1918-05 Norman Rockwell Boy going off fishing, telling his dog to stay home and not follow him
1919-06 Frederick Duncan Man and boy
1919-07 Henry F. Wireman Young woman, facing front
1919-08 Percy Edward Anderson Elephant with rider, surrounded by excited boys
1921-06 Frederic Stanley
1921-08 Angus MacDonnall
1921-09 Remington Schuyler Portrait of American Indian Hollow-Horn Bear
1921-10 Angus MacDonnall
1922-06 Charles H. Towne Man having trouble with tight pants, or maybe just the fishhook
1922-07 Charles H. Towne Boy standing up in chest-deep water, yelling and pulling at shoulder of his tank-top shirt
1922-09 J. F. Kernan Boy lecturing girl, or promising her one of his two candy sticks; but the dog has already been licking the candy
1922-10 Frances Tipton Hunter Boy pedaling tricycle at the reader, with girl on back holding on with her arms around his neck
1923-04 Ross Sieber Boy hanging upside down from a log by his legs, and contents of his pockets landing all over the ground (exciting the dog)
1923-12 Guy Hoff
1924-03 Charles H. Towne
1924-05 Guy Hoff
1924-07 Alan Foster
1924-08 Charles H. Towne
1924-11 Charles H. Towne
1925-02 Alan Foster
1925-10 Charles Livinston Bull
1926-12 Alan Foster Boy asleep, Xmas present dog waking him up
1928-07 Charles Henry Towne Boy carefully one-eyeing horseshoe, planning where he's going to throw it
1928-09 R. Barley Woman in red cap
1929-02 Victor C. Anderson Farmer carrying two pails of milk in snow, with three cats tracking him closely
1929-04 Alan Foster Two boys having pillow fight on a bed
1929-05 Alan Foster Dog examining old tomato can full of bait worms for fishing
1929-07 Maginel Wright Barney Mother and three children, seen from behind, seated watching fireworks; Japanese lanterns in red sky
1929-10 F. S. Seliman Two boys riding horses as a wooden fence; one horse jumps and one shies at the fence
FARM AND HOME:
1920-03 J. F. Kernan
1920-04 Katharine R. Wireman
1920-05 Henry Wirgmeir or Henry F. Wireman
1920-06 J. F. Kernan
1920-09 J. F. Kernan
1922-09 J. F. Kernan
1925-06 Eugenie M. Wireman
FARMER'S WIFE:
1916-06 Henry F. Wireman Woman and young child picking strawberries from a large field
1922-06 Frances Tipton Hunter
1922-07 Mabel Ballou Nestter Children playing on the beach, holding up an American Flag pole
1925-06 Clara Miller Burd
1926-01 Marion H. Matchitt
1927-02 ___ Sheenberg Boy playing with boat in lake
1927-09 Haskell Coffin Woman in large-image floral print dress holding basket with three kittens
1928-06 Charles Twelvetrees Boy and girl on ferris wheel, boy with arm around frightened girl and winking at the reader
1930-06 Haskell Coffin Woman wearing vast red and pink scarf, against blue-green background
1930-12 Haskell Coffin
1931-05 Eleanor Campbell Baby, wrapped up in towel, kissing a toy frog
1931-09 Bradshaw Crandell Brunette woman in blue, head and shoulders on gold background
1931-11 Bradshaw Crandell Smart young woman in white fur neckpiece, head and shoulders
1932-01 Haskell Coffin Woman in red and green sledding down a hill, right at the reader
1932-09 Walter Beach Humphrey Barefoot boy holding his left foot in pain, because he's just stubbed it against a large rock in the path; his dog looks over his shoulder sympathetically
1933-03 Bradshaw Crandell Woman in red, right profile, on greenish background
1933-05 Edwin Brewer
1933-06 Jules Erbit
1933-08 Walter Beach Humphrey Man prepares to hit carnival strength tester while his girl watches in admiration
1933-12 Mary Anderson Baby girl hugs doll as she sits by Christmas tree
1934-05 Charlotte Becker
1934-06 Lynn Bogue Hunt
1934-10 J. Knowles Hare Brunette woman in low-cut elegant dress, head and shoulders
1935-03 Gene Kube
1935-05 Charles Twelvetrees
1935-08 Elizabeth Warhenik
1935-09 Eugene Iverd Woman in orange dress sits pensively near trees, reading old letters
1936-05 Lynn Bogue Hunt Hummingbird on purple flowers, yellow/orange background
1937-02 Jules Erbit Young woman in blue, against Valentine heart shaded background
1937-06 Lynn Bogue Hunt Red-winged blackbirds
1937-08 Marius Hubert Robert Lily pads in bloom on a pond
1937-09 Jules Erbit
1937-11 Mary C. Highsmith Boy and girl making wishes, about to break a wishbone
1938-06 Charles Kingham Boy and girl sitting on the ground in a field next to a haystack; in the background a farmer uses machinery pulled by two horses
FARM JOURNAL:
1918-07 Robert Robinson Mother, daughter, and grandmother all helping mix for baking
1918-09 Robert Robinson Sailor in uniform making time with girl seated in a tent show, while another man doesn't know what to do about it
1918-11 Louis Hanlon Man eating at table has newspaper with WW1 battlefield map spread out, pointing at a spot to his wife looking over his shoulder
1918-12 Robert Robinson Wife and mother making a War Cake for Christmas
1919-09 Robert Robinson Family sits for a photograph with an old-fashioned view camera; watch the birdie!
1919-11 Robert Robinson Judge about to award a prize ribbon to a farmer's prize cow
1920-08 ___ Martin Dog eats the picnic lunch after a bull charges the picnickers
1921-04 Loran Holmwood
1921-09 Louis Hanlon Teenaged boy pumping gas into woman's car is so entranced with looking at her that he doesn't notice the gasoline is running over onto the ground: Completely Gassed!
1922-03 Robert Robinson Woman looks in on her parents or grandparents; the woman is trying to read but the man has fallen asleep in his chair and is probably snoring
1922-06 Conrad Josef Linke Girl in school making declamation about George Washington and the cherry tree, for Washington's Birthday
1922-08 S. G. Phillips Unhappy boy forced to beat mixture in a bowl, probably missing the baseball "Game At Three"
1923-01 Conrad J. Linke New Year's baby painting sign, "A good living and 10%"
1923-04 William Shewell Ellis Woman looking at red bird sitting on branch of evergreen tree
1923-05 Agnes M. Watson Woman feeding her chickens, against a white building background
1923-10 Lee Willenborg Boy and his dog run from a skunk they have disturbed: "Common Scents"
1923-11 Florence A. Kroger Boy putting school book into his pants, apparently to protect his butt from a spanking because he's late
1923-12 Conrad Joseph Linke Santa trying to fix car engine
1924-05 Loren Holmwood Farm boy planting the garden has fallen asleep on the ground, and a chicken is eating the seeds
1924-08 Loren Holmwood "Bringing up Percy"— two boys on a horse, on blanket but no saddle; the farm boy has the reins and is grinning but the city boy is terrified
1924-09 J. M. Clifton Woman washing clothes imagines herself as a Hollywood movie star
1924-10 Loren Holmwood Boy carving initials in school desk doesn't see teacher approaching, carrying ruler to wallop him
1924-11 S. G. Phillips Radio listener dancing in joy as his favored candidate leads the election voting
1924-12 W. H. Wolf
1925-01 Edgar C. MacMechen Snow-covered forest, with snowy path among the evergreen trees
1925-05 Alan Foster Girl is having a fine time talking to boy as they sit together, but boy is not so sure about all this
1925-06 Perry Barlow Young boy trying to ride a calf, which is trying to buck him off; red sun background
1925-07 The Minute Man statue in Lexington, MA [Photograph]
1925-09 Loren Holmwood Teenaged boy sprucing himself up for a date with a girl, as seen in his mirror
1926-02 Conrad J. Linke Girl announcing she has chopped a blossom-covered branch off the cherry tree
1926-04 R. Bolles Woman looking at singing robin, sitting on blossoming tree branch
1926-05 C. P. Hexom Elephant walking down street with clown sitting on its head, many people watching
1926-09 H. S. Moskowitz Boy fishing from a rock, sitting on his schoolbooks: "Rival Institutions"
1926-10 Conrad J. Linke Rabbits, safe behind corn shock, watching farmer and his dog out hunting for them; "It All Depends on the Point of View"
1926-11 Walter Beach Humphrey Magician shows rabbit to boy
1927-04 Bess Goe Willis Winged gremlin on branch, perched with birds
1927-06 James Calvert Smith Woman gardening, confronts frog, demands to know "Whose garden IS this?"
1927-07 Jean Oldham Radio announcer waving American flags and speechifying into the microphone
1927-10 Otto W. Schulze Still life with fruits and flowers in old silver, "The Wealth of Autumn"
1927-11 James Calvert Smith Pilgrim boy out hunting turkey with a wooden blunderbuss
1928-02 Bess Goe Willis
1928-03 Charles Towne
1928-04 Loren Holmwood Man working under his car doesn't know that his chickens and geese are carrying away the bolts and nuts he's taken off
1928-06 Haskell Coffin
1928-07 Conrad Dickel Woman holds up Japanese lantern with Stars and Stripes bunting pattern for July 4th
1928-09 Jean Oldham
1928-10 Reginald F. Bolles Woman sitting on fence rail, in bucolic setting with cow and pig
1929-01 Erma Allen Small portrait of baby playing with red and white ball
1929-02 George Howell Snow-covered fields, rural road, and stream at the edge of a wood by a farm
1929-07 James Calvert Smith Two women driving have run into and broken off a sign that says, "Road Closed / Detour"
1929-08 Mountain lake, with tall evergreens beside it, and snow-covered mountain in the distance [Photograph, colored]
1929-10 O. W. Schulze
1929-12 George Hausman Woman in elegant coat with white fur trim and collar, carrying Christmas presents
1930-01 Marion Oldham Mother reading a book of fairy tales to her young child
1930-02 F. Sands Brunner Woman wearing evening dress looking back over her right shoulder at the reader
1930-06 John Kabel Birch trees on a lakeshore
1930-11 Charles Hargens
1931-02 Janet Smalley Boy and girl look at dining table completely decorated for Valentine's day
1931-03 Charles V. John Impressionistic cubist deco semi-abstract picture of woman under trees and amid plants, with man's face at lower right
1931-05 Alan Foster Boy out fishing, eating sandwich, and the stick he's using as a rod has just broken when the fish pulled his line
1931-06 Florence Gardiner Man and woman, happy, must have graduated, because they're both carrying rolled-up diplomas
1931-07 Joseph Bolden
1931-09 Haskell Coffin Nicely dressed woman with pearls, low-cut dress
1931-11 Florence Gardiner Still life, with orange flowers in a vase, and a brass urn
1932-03 "Koh-Zen," the Chinese grain god
1933-01 Snow on the bare branches of a bush in a hilly field among evergreens [Photograph]
1933-06 Florence McCurdy Woman, decorating elaborate cake, smilingly hands a piece of it to a man
1933-10 ___ Lynch Elves are painting bright colors on the autumn leaves
1933-12 Family in snowy field out cutting evergreen for Christmas tree
1934-03 Florence Gardiner Woman planting small garden while man watches and talks with her
1934-04 ___ Bade Tractor going over plowed rows in the early Spring
1934-07 Alan Foster Girl blowing up bubble gum, covering her ears before it explodes
1934-10 ___ Lynch Ring-necked pheasant perched on a fence-post among autumn leaves
1935-01 Snow covers the ground between tall trees, with farm off in the distance in this winter
1935-04 Annie Benson Muller Little girl with floppy stuffed bunny rabbit, standing by a wall and drapes with yellow daffodils
1935-05 P. Hammell Woman in blue, bracing up small dog in her left hand against her shoulder
1936-01 Karl Godwin
1936-02 Edward C. Volkert Oxen pulling sled with filled with firewood in snowy woods
1936-09 Frederick J. Waugh Waves coming in with surf and spray onto rocky coast
1938-10 Jessie Arms Botke Ducks and geese under a farmyard tree, with flowers in the background
1939-04 John Wohlsieffer Ducks, 3D airbrushed, dressed in formal clothing; female walks with nose in air while male sneaks a peek at her out of the side of his eye
1939-05 Grant Wood Boy is thoroughly wet from milk; looks like the cow he was milking kicked the bucket at him
1939-09 Girl and prize bull [Photograph] overlaid on drawing of County Fair buildings and midways
1939-10 John Wohlsieffer Hen selling eggs by the roadside has marked them up from 35 to 42 cents per dozen (the Depression must be over!)
FARM LIFE:
1926-10 ___ Hoople Runner in set position ready to go off to our left
FASHIONABLE DRESS:
1926-10 Evelyn Browne
1928-10 Evelyn Browne
FIELD AND STREAM:
1931-03 Lynn Bogue Hunt
1931-10 Lynn Bogue Hunt
1931-12 M. S. Johnson
1932-10 Art Fuller Pheasant hunter takes aim as the bird flies up from the brush
1935-01 Lynn Bogue Hunt
1935-08 William H. Rapp
1938-01 John Renfrew Dean Two dogs in a meadow, pointing to something off on the right
1938-02 Lynn Bogue Hunt
1938-10 Lynn Bogue Hunt
1939-06 Arthur D. Fuller Fisherman has just netted a big trout, but he's looking off to the right at something (a fishing warden?)
1939-07 Arthur D. Fuller One man stand and fishes, while another rows, not using their outboard motor
1940-02 Lynn Bogue Hunt
1940-07 Arthur D. Fuller Two men in small boat with outboard motor passing two other fisherman who have stopped and are fishing
1940-10 Everett S. Ward Bird hunter trying to get his gun ready as one takes off in the foreground
1940-12 Lynn Bogue Hunt Dog coming around a bush, spies pheasant
1941-02 Lynn Bogue Hunt A couple of dogs are out in the grass, one about to flush a covey of quail
1941-03 Everett S. Ward
1942-02 Lynn Bogue Hunt Deep sea fishing, with the big one right out in front
1942-04 Arthur D. Fuller One fisherman looking astonishedly into another fisherman's creel
1942-09 Lynn Bogue Hunt Fish in forground, hooked on the line of the fisherman at the shore, running for it
1942-10 Howard L. Hastings
1943-11 Everett S. Ward
FILM FUN:
1923-03 Guy Hoff Woman has arms around seated man's head and shoulders: "Nice Surroundings"
1935-09 Earl Moran View of woman wearing backless strapless dress, posing against a backdrop, "For She's a Jolly Good Follow"
1937-10 Enoch Bolles "Netty But Nice"
FLAIR:
1950-05 Sylvia Braverman Woman's face superimposed upon pink rose branches
FLYING ACES:
1938-08 Alex Schomburg Japanese planes attack a line of warships
FORTUNE:
1930-05 John O'Hara Cosgrave II Railroad boxcar on tracks in the desert Southwest
1930-11 Charles Q. Dewey People in crowds in a city, seen through the steel understructure of a bridge or elevated railway
1930-12 Ronald McLeod Christmas shoppers on a snowy city sidewalk, open-top double-decker buses beside them
1932-01 T. M. Cleland Goddess of Agriculture looks out over a valley filled with smoky industry
1932-02 Paolo Garretto Factory smokestacks viewed from directly above
1932-05 Constantin Alajálov Draftsman drawing a gear design
1932-06 Ernest Hamlin Baker Men driving cattle on a farm
1932-10 A. C. Webb Steel beams structured for a new building
1933-01 T. M. Cleland Goddess of the heavens sits in her Zodiac chair and holds the Earth on her lap
1933-04 Walter Buehr Gardening with flowers
1933-08 Ernest Hamlin Baker Long-distance bus, with passengers, and luggage being loaded onto the top
1933-09 Antonio Petruccelli Electrical generator for a dam, surrounded by symbolic horses representing its power
1934-04 Antonio Petruccelli Circular saw cutting a log at a sawmill
1936-01 Norman Reeves New Year's Eve Party
1936-02 John A. Cook Planetarium Projector, with sky and New York skyline
1936-03 John O'Hara Cosgrave II Electric Power Lines
1936-04 A. J. Grodin Plotting out a route on a map of Indiana
1936-05 John A. Cook Railroad passenger trains in a switching yard
1936-06 Antonio Petruccelli Political convention
1936-09 Antonio Petruccelli Japan and its empire marked in red on the globe
1936-10 Ernest Krunglivcus Camera, lens, and film
1936-11 Ernest H. Baker Automobiles on a transporter truck
1939-03 H. J. Barschel Oil for gasoline engines
1939-04 Paolo Garretto Weather charting
1941-10 Arthur Gerlach Foodstuffs and produce in baskets
1943-02 Peter Vardo Traffic in the Air graphic
1943-05 Allen Saalburg Cargo plane C-47 flies Over the Hump from India to China
1943-08 Antonio Petruccelli Magnifying glasses enlarge industries and war damage in "Fortress Europe" (Festung Europa)
1944-12 Loren MacIver Evergreen needles against a blue-black December night sky
1945-04 Ralston Crawford Air transport
1945-06 Antonio Petruccelli One war to go
1946-01 Conzett & Huber Glaciers
1947-02 Dong Kingman Two U.S. cities
1947-06 Walter Murch Fine chemicals
1948-06 Arthur Lidov Ship's figurehead carved woman
1949-01 Arthur Lidov Wood to paper
FRANK LESLIES POPULAR MONTHLY:
1900-08 Albert Wenzell Knipe Woman sitting on elaborate concrete garden bench
FRONTIER STORIES:
1927-06 W. Ralph Kiefer Legionnaire in North Africa, out of ammo, keeps fighting. [BWK]
FRUIT, GARDEN AND HOME:
1922-07 Eugenie M. Wireman [Frame by W. W. Arnold]
1922-08 [Frame by W. W. Arnold]
1922-09 Lillian Stannard [Frame by W. W. Arnold]
1922-10 W. W. Arnold [Frame by W. W. Arnold]
1922-11 W. W. Arnold
1923-01 Harry David
1923-03 Annie Benson Muller
1923-06 H. S.
1923-07 Albert Hencke
1923-08 H. S.
1923-09 H. S.
1923-10 Nell Witters
1923-11 M. Bream [?]
1923-12 Julian Mansfield II
1924-01 H. S.
1924-02 M. Withers Winter [?]
1924-07 Walter Haskell Hinton
GANGSTER STORIES:
1931-04 Tom Lovell Gang scum, one carrying a case of illicit hooch and one with gun out and ready
GARDEN MAGAZINE:
1916-07 G. H. L. Gebfert Pink/salmon "Hardy" Rhododendrons
1916-10 Stacy H. Wood Forest to small town, scenic vista, with dirt road from foreground; orange sunset
1916-11 J. P. Verrees Young girl standing in front of bush with large pink and white flowers
1917-07 J. P. Verrees Swan swimming in small pond at bottom of a short stair in an architected garden
GOLDEN BOOK:
1929-04 Dorothy Ferriss Woman in blue/black and yellow putting up umbrella as she walks through garden, watering things
1929-06 Rita Leach Woman in very frilly dress, swinging on a rope and wood swing
GOOD HOUSEKEEPING:
1902-12 C. Warde Traver Serving maid brings in giant Christmas plum pudding, while two girls carry a bundle of holly branches and a wine cup
1903-03 Louis Rhead
1904-01 James Preston
1904-04 Henry McCarter
1904-11 James Preston
1905-06 Karl Anderson Woman riding horseback out in the western desert: "College Girls Number"
1905-05 Karl Anderson
1905-08 Cushman Parker
1906-03 Edward Penfield
1906-05 Karl Anderson Woman in long dress holds watering can over pink flowers in her garden
1906-07 M. T.
1906-08 Cushman Parker
1906-09 Karl Anderson Girl hugs her small dog as she is about to go off to school, a stack of books tied up in a strap sitting on the ground
1907-02 Cushman Parker Woman sitting on park bench in winter, adjusting her ice skates
1907-07 Cushman Parker Young girl drinking red liquid through a straw, bottles and punchbowl nearby
1907-09 Cushman Parker Mother fixing big red bow in daughter's hair
1907-10 Charlotte Weber-Ditzler Woman in black, with yellow-white wrap, sitting on a chair
1908-07 F. Vaux Wilson Young woman sitting in rocking chair on porch, has fallen asleep reading GOOD HOUSEKEEPING
1907-12 Cushman Parker Woman in pink making up Christmas wreath and hanging decoration (mistletoe?)
1908-03 Katharine R. Wireman
1908-04 Katharine R. Wireman Woman in white carrying two bunches of pink flowers
1908-08 John Cecil Clay Woman examining a glass of purple-red liquid she's made, with others on the table (jelly or soft drink or beer)
1908-09 Maud Tousey
1908-10 Katharine R. Wireman
1909-05 Francis C. Jones Woman working with pots and potted plants in her garden
1909-07 C. P.
1909-08 John Cecil Clay Woman winding morning glory vines around vertical stakes in her garden
1909-10 R. Ford Harper Woman in long fur neckpiece enjoying a cup of tea
1910-05 Cushman Parker Baby looks uncertainly at butterfly, and butterfly looks at baby
1910-10 Silver anniversary wreath, with pink rose stem wrapped in a circle, and an hourglass for the time passed
1911-04 R. Ford Harper Woman happily holding black umbrella up against the rain
1911-07 ___ Schweinler Woman sitting, stretched out on a porch swing
1911-08 Woman in a garden bed of orange poppies, picking a bundle of them
1911-09 Will Grefé Woman playing a guitar, with sidelong glances off to her left1911-12 Hilda Belcher A small child discovers Christmas, standing by the tree and staring entranced at the decorations and the presents
1911-10 Cushman Parker "Progress Number" illustrated by woman happily talking to someone on a telephone
1911-11 Howard Chandler Christy Woman reading a book, looks up and over to her left
1911-12 A small child discovers Christmas, standing by the tree and staring entranced at the decorations and the presents
1912-02 E. Benson Knipe Young girl looks shyly into her fur muff, as "Her First Sweetheart" looks to his right and enjoys seeing her. To his left, another girl is laughing about something offstage
1912-03 E. Benson Knipe Young man presents his beloved with an engagement ring
1912-04 Woman with unhappy expression, looking slothfully over toward her right
1912-05 S Portrait of Dr. Harvey W. Wiley, to illustrate "Dr. Wiley's first article on Pure Food."
1912-07 Coles Phillips Fadeaway cover of a woman putting a coverlet on top of a made up four-poster bed
1912-08 Coles Phillips Woman dressed in brown sits on a brown and white striped settee next to a brown and white striped chair, holding a gold ashtray stand, accompanied by her brown and white dog. An early "fade-away" cover, and a particular example of the style
1912-09 Coles Phillips Fadeaway cover of a woman placing a large flat bowl containing many small plants onto cloth runners crossing the center of a round table
1912-10 Coles Phillips Woman dressed in black, with a purple patterned sash, sits at a black piano in a black room; a fade-away with silver lamps the only accessories.
1912-11 Coles Phillips Woman dressed in pink looks through the children's clothes she has put away for the future in her Hope Chest; a fade-away cover
1913-01 Coles Phillips Woman dressed in white with red trim fades away against the background as she snowshoes across a snow-cover mountain
1913-02 Coles Phillips Woman, sitting on art nouveau carpet, is juggling hearts during this, Valentine's month
1913-03 Coles Phillips Woman in red, reading a book lit by the light from a semicircular window, fades away against a red wall
1913-04 Coles Phillips Woman in gray would fade away against a gray wall, but for this painting the artist has outlined the details of her coat so that we can make her shape out better. She carries a black umbrella and seems to be looking to see if it's going to rain
1913-05 Woman in white, against a lavender background, feeding black and white birds. Looks like Coles Phillips' work, but it's not a fade-away painting
1913-06 Coles Phillips Woman in dark purple sits on the barrier of a ship's deck, while behind her the lights of a city glow and seem to spell out words
1913-08 Coles Phillips Woman kneels in front of a stylized automobile wheel, next to a pipe wrench and an oil can; she's a fade-away against the brown background
1913-10 Coles Phillips Woman holding a gavel, standing in front of what looks like a storefront awning canvas with pink and white stripes
1913-11 Coles Phillips Woman in brown dress and white blouse, her dress fading away into the brown background, holding a pump shotgun in front of a circle of autumn leaves
1914-01 Coles Phillips Woman holds "My Diary" to her breast; her partly purple dress partly fades away into the purple background
1914-02 Coles Phillips Woman in pink sitting in a chair, writing a letter, with books of quotations and dictionaries near her on the floor
1914-03 Coles Phillips Woman in neo-classical dress about to go up stairs
1914-05 Coles Phillips Woman in blue kimono takes a plant out of a pot to put in the ground; her green pants fade away against the green background
1914-08 Coles Phillips Woman in maid's uniform thinking about what to write in a report; not a fade-away design, but with similar blocks of color
1914-09 Coles Phillips Woman practicing her backhand tennis stroke, with two more balls in her hand; not fade-away, but rather contrast
1914-10 Coles Phillips Woman in black transparent veiling sitting in front of a large circular red graphic, adjusting her shoes
1914-11 Coles Phillips Woman in red Japanese kimono, in front of a huge Japanese fan painted with cranes, holds a shining tray with a fabulous breakfast of eggs, toast, grapefruit, coffee, and more
1915-02 Coles Phillips Woman in brown fades away against the brown wall; she stands, leaning on a three-sided chair, reading a book. Light coming in the window outlines her, contrasting the fade-away effect
1915-04 Coles Phillips Woman climbs up on ladder among branches of a flowering tree, reaching for one of the branches
1915-07 Coles Phillips [?] Woman in dark blue, with long auburn hair, standing in shallow water as canoeists pass by, highlighted by a the light of the setting in the water
1915-09 Coles Phillips Woman in brown and white, leaning over, fades away against the brown trees of the forest
1915-10 Coles Phillips Woman in black sitting in blue and black easy chair, reading, with large blue and yellow-green lamp for light
1915-12 Neysa McMein Woman shopping for Christmas toys examines a Japanese geisha doll; on the shelf are stuffed animals, a boat, a crystal ball, a jack in the box, and a blond-haired doll
1916-01 Coles Phillips Woman artist, wearing blue skirt and white striped blouse, sits in front of a blank canvas and prepares to draw; small fade away effect
1916-10 Coles Phillips Woman in dark blue, fading away against a dark blue (night?) sky, sets fire to a pile of Autumn leaves she has swept up
1916-11 Coles Phillips Mother, shown in fade-away silhouette against a partly open window, carefully placing her baby in its crib
1917-01 Coles Phillips
1917-02 Coles Phillips Woman in orange and white dot-patterned coat, with a black umbrella, fading away against a similar background in the rain
1917-03 Coles Phillips Rich woman in satins and silks stands as her ladies' maid changes her gold shoes to black ones
1917-04 Coles Phillips Woman in very dark purple stands undecided as to whether to bring the umbrella for the rain that threatens her right profile, or the parasol for the sun that shines on her left profile
1917-05 Coles Phillips We see only the head and shoulders of a woman on an ivory "May" colored background, as if the rest of her had simply faded away in the classic Phillips style
1917-11 Coles Phillips Woman at transit stop, wind blowing her dress out ("fadeaway" design in gray, blue, yellow)
1918-10 Jessie Willcox Smith
1919-02 Jessie Willcox Smith Little girl Alice sits on a floral patterned chair, knitting something blue
1919-11 Jessie Willcox Smith Little boy rolling huge pumpkin
1920-02 Jessie Willcox Smith Small child sitting in striped floral overstuffed chair, reading "Animal Book"
1920-03 Jessie Willcox Smith Little girl pours milk into a saucer for her cat
1920-04 Jessie Willcox Smith Girl dressed in 19th century Sunday or Easter clothes
1921-03 Jessie Willcox Smith Young child shoveling snow
1921-10 Jessie Willcox Smith Woman seated on concrete bench in a garden or park, helping very young girl learn to read her ABC's
1921-11 Jessie Willcox Smith Two children reading a book, sitting in a floral-pattern overstuffed chair
1923-03 Jessie Willcox Smith Alice in Wonderland
1923-09 Jessie Willcox Smith Old man and young girl walking down a wet and muddy dirt road between fenced fields, hand in hand; overhead the sky is full of dark clouds
1924-12 Jessie Willcox Smith Mary praying over the infant Jesus, lying in a woven crib; solid haloes glow above both
1925-02 Jessie Willcox Smith Girl in heavy white fur coat and hat for winter, with her hands in an enormous fur muff
1925-05 Jessie Willcox smith Little girl feeding chickens
1925-06 Jessie Willcox Smith Mother and young daughter sitting on a wooden park bench, the mother reading to the girl
1925-09 Jessie Willcox Smith Woman carrying young girl through a field of yellow flowers
1926-09 Jessie Willcox Smith Mother and daughter sitting in a field of flowers, reading a book
1926-11 Jessie Willcox Smith Very young boy and girl practicing ballroom dancing
1926-12 Jessie Willcox Smith Young angel prays, facing left, with thin halo glowing above him; framed by circle of berries, leaves, and flowers
1927-05 Jessie Willcox Smith Mother shows young daughter how to dig a hole for the plant the child has just taken out of the pot
1927-10 Jessie Willcox Smith Girl reaches up with scissors onto the grape vine, to harvest a bunch of grapes
1927-12 Jessie Willcox Smith Madonna and the Christ child, painted to look like a polychromed relief statue from a Christian church
1928-01 Jessie Willcox Smith Mother leans over to play with baby on her knee
1928-03 Jessie Willcox Smith
1928-07 Jessie Willcox Smith Young boy about to hit a golf ball with a cane; blue background
1928-08 Jessie Willcox Smith Mother and young daughter wave goodbye as they sail off on a cruise ship
1928-12 Jessie Willcox Smith
1929-06 Jessie Willcox Smith Woman is holding out her apron as boy puts their picked tomatoes into it
1929-07 Jessie Willcox Smith Girl lies dreamily in a hammock, clutching her doll, the book she has been reading fallen down at the bottom of the hammock
1929-10 Jessie Willcox Smith Mother, sitting on the ground, holds out her apron to catch the apples being put into it by her young son
1929-12 Jessie Willcox Smith Mary looking at the baby Jesus, who is lying in front of a Christmas tree decorated with candles
1930-03 Jessie Willcox Smith Mother winds yarn into a ball as her daughter holds it out to her looped between her outstretched hands
1930-06 Jessie Willcox Smith Little girl leans over to smell beautiful violet irises in a flower bed
1930-07 Jessie Willcox Smith Five young children and a cat sitting crosswise in a hammock
1930-12 Jessie Willcox Smith
1931-01 Jessie Willcox Smith
1931-04 Jessie Willcox Smith Girl sitting in a beauty shop chair, having her hair worked on
1931-08 Jessie Willcox Smith
1931-12 Jessie Willcox Smith Madonna and the Christ child, painted to look like a old framed painting from a church
1932-01 Jessie Willcox Smith
1932-05 Jessie Willcox Smith Boy with toy airplane looks up into the sky at the real plane whose shadow is falling on him
1932-06 Jessie Willcox Smith Baby and puppy being bathed in same tub, puppy licking baby's face
1932-08 Jessie Willcox Smith
1932-11 Jessie Willcox Smith
1932-12 Jessie Willcox Smith
1933-01 Jessie Willcox Smith
1933-02 Jessie Willcox Smith
1933-09 E. S. G. E.
1933-12 Vernon Thomas [Mrs.?]
1934-07 Mrs. Vernon Thomas Boy and girl flying kites
1934-09 Mrs. Vernon Thomas
1934-12 Mrs. Vernon Thomas
1935-01 Bradshaw Crandall New Year's baby with satchel, yawning as clock approaches midnight
1935-05 Vernon Thomas Girl in pink dress with flower pattern curtsies to the reader; Golden Anniversary issue
1935-09 Vernon Thomas Girl holds out dress under apple tree, waiting for apple to fall in and join others
1935-10 Mrs. Vernon Thomas Two girls weighing their dolls
1935-12 Vernon Thomas
1936-07 Vernon Thomas
1936-09 Vernon Thomas
1937-01 Horace Gaffron
1937-02 Horace Gaffron Girl skating on frozen lake, has pillow strapped around her butt for protection from falls
1937-03 Horace Gaffron Boy launching shield kite in the wind
1937-05 Horace Gaffron
1937-08 Horace Gaffron
1937-10 Horace Gaffron
1937-11 Horace Gaffron
1937-12 Horace Gaffron Mary looks at the baby Jesus, just born and lying in a pile of straw in a stable, while the three wise men see a star in the East
1938-01 Horace Gaffron
1938-02 Horace Gaffron
1938-04 Horace Gaffron
1938-05 Horace Gaffron
1938-06 Horace Gaffron Young woman in red sun bonnet, carrying black parasol
1938-07 Horace Gaffron
1938-08 Horace Gaffron
1938-09 Horace Gaffron Boy and girl on large tricycle, with dog on a leash (dog pulls tricycle over)
1938-10 Horace Gaffron
1938-12 Horace Gaffron
1939-01 Horace Gaffron
1939-03 Horace Gaffron
1939-07 Horace Gaffron
1939-11 Horace Gaffron
1939-12 Horace Gaffron
1940-03 Jon Whitcomb
1940-04 Horace Gaffron
1940-06 Jon Whitcomb
1940-08 Jon Whitcomb
1940-11 Jon Whitcomb
1940-12 Jon Whitcomb
1942-03 Molly McMahon Very young child attempting to thread shoelace into eyelets of shoe
1942-11 Alex Ross Boy holding Thanksgiving turkey wishbone, and smirking
1943-10 Alex Ross Girl at school making Scotty dog out of modeling clay
1946-12 Alex Ross
GOOD LITERATURE:
1898-11 William E. Parker
GOOD STORIES:
1917-07 E. C. Caswell Man attacking another man with a knife
1933-10 John R. Peirce Mountie asking a woman a question about a piece of paper
1934-01 Helen Dyer
GREEN BOOK:
1912-11 Jane Cowl (actress)
HAMPTON'S MAGAZINE:
1910-07 C.D. Williams Revolutionary War musket and powder horn (labeled "'76")
HARPER'S BAZAR/BAZAAR:
1892-02-06 ___ Sandoz Woman wearing "Worth Jacket and Virot Hat" (Charles Worth, designer; milliner Madame Virot)
1892-02-13 Frank O. Small Women crowding around postman on a snowy day, getting cards from their sweethearts on "St. Valentine's Morning"
1892-02-27 ___ Sandoz Woman modeling "Demi Season Jacket and Hat" in front of a medieval bed
1892-03-05 ___ Sandoz Woman modeling "Inter-Season Jacket from Worth"
1892-04-16 Frank O. Small Two women in a store, "Selecting an Easter Hat"
1895-02-16 ___ Sandoz Paris out-door toilette – velvet redingote from Worth, and Virot toque
1895-02-23 Paris calling costume from Worth (as in calling on someone)
1895-12 Will H. Bradley Shepherds and sheep in a forest at night-time
1896-03 Will H. Bradley Woman reading from a scroll: Easter [very art-nouveau swirly]
1900-05-05 Leon Guipon [Base design with contents]
1900-08-25 Leon Guipon [Base design with contents]
1901-02-02 Portrait of Mme. de Chateauroux, a primary character in "The House of de Mailly" -- a popular romance by Margaret Horton Potter, published in 1901
1901-07 Woman buying flowers from a florist's stand
1902-02 Three women in classical dress carrying bundles of large purple flowers
1902-08 George F. Kerr Woman with flowers in her hair, standing in water up to her neck, with ripples and reflections of the flowers in a very "Japonisme" style
1902-09 Three women sitting under an apple tree, probably Grandmother, Mother, and young girl; with Mother holding infant on her knee
1904-04 George F. Kerr
1905-08 Clara Miller Burd
1905-09 Clara Miller Burd Woman in medieval robe and cape, reading from a scroll
1906-06 Clara Miller Burd
1906-07 George T. Tobin
1906-08 George T. Tobin
1907-09 George T. Tobin
1908-02 Walter Tittle
1908-05 Beverly Towles
1908-06 Beverly Towles
1908-08 Beverly Towles Young couple sitting on a rock high above water; in the distance a sailboat heads in the direction of some land
1910-03 H. L. V. Parkhurst Woman golfer, trying to get her ball away from the edge of a pond
1911-10 Clark Hobart Woman in fashionable dress carrying bundle of autumn leaves on branches
1912-01 Young girl with small fishbowl (an early "fadeaway" picture)
1912-02 George T. Tobin Woman in red, standing in a snowstorm
1912-12 J. Knowles Hare Woman reading a letter that came with a Christmas present she's just opened
1915-12 Leon Bakst Two dancers in elaborate costumes, doing "Dance Guerrière Caucausienne"
1916-02 George Barbier Two women and a greyhound in a winter scene, with an evergreen tree branch weighed down by the snow
1916-03 George Barbier Woman wearing a hat somewhat like a Chinese coolie's hat, and strange other costume, dancing on stage
1916-11 Two women in a statuary park, dressed to the limit, staring at a small dog
1917-02 Gustav Michelson Woman wearing an elaborate coiffure under a think veil, seen in left profile against a colorful pattern of abstract circles
1917-03 Edmund Dulac The Chinese Princess, from the painting by Edmund Dulac.
1917-04 Woman holding onto her hat as the wind blows open her voluminous skirts; birds of many abstract solid colors fly
1932-11 Leon Benigni
1932-12 Erté
1934-10 Erté Tower casts a shadow like a woman dressed for the Paris fashion show Openings
1937-04 A. M. Cassandre
1939-03-01 A. M. Cassandre
1939-03-15 A. M. Cassandre
1939-04 A. M. Cassandre
1940-04 A. M. Cassandre
1940-05 A. M. Cassandre
1941-01 Marcel Vertes
1941-03 Marcel Vertes
1941-04 Marcel Vertes
1941-05 Marcel Vertes
HARPER'S MAGAZINE:
1924-07
HARPER'S ROUND TABLE:
1895-11 Will H. Bradley Knight jousting with a very large turkey, spearing it
HARPER'S WEEKLY
1864-05-07 ___ ___ Union scouts in Louisiana
1868-04-18 Lawrence Duncan Woman with two children sailing toy boat in puddle
1868-08-15 Thomas Nast Woman "Reconstruction" personifying the rebuilding of the Union
1869-03-20 A. R. Waud Vice President Wade administering the oath to Schuyler Colfax
1871-04-29 William, Emperor of Germany
1871-05-06 Father Taylor, the sailor's preacher
1875-01-02 C. S. Reinhart Poor shoeshine boy in snow on New Year's Eve, "Alone with the Dying Year"
1875-01-09 Thomas Nast The "Ark of State" adrift in a sea of Inflation, with dead bodies floating
1875-01-16 C. S. Reinhart Woman teaches children in "Compulsory education, the safeguard of free institutions"
1875-01-23 King Alfonso XII of Spain, and his mother, ex-Queen Isabella
1875-01-30 Thomas Nast General Sheridan stands by his dispatches
1875-02-13 Thomas Nast Mysterious influence of the New York Herald!
1875-02-27 Thomas Nast Fierce beast attacks civil rights in Congress: "The trouble has commenced"
1875-03-06 Thomas Nast Woman scolds bad boys, "Any thing but a Pacific mail"
1875-03-13 Thomas Nast Ex-officers of the ex-Confederate army in Congress
1875-03-20 Sir John Gilbert Rene Leblanc, Notary Public of Grand-Pre (from the painting)
1875-04-03 Judith's prayer, before the tent of Holofernes (from a painting)
1875-04-10 Thomas Nast Dog guards state treasury funds for public schools: "Eternal Vigilance is the price of liberty"
1875-06-19 Thomas Nast Indian Chief whispers to President Grant, "News in Washington"
1875-06-26 I. P. Pranishnikoff In a Russian village—Master's Coming! (from a painting)
1880-06-05 Thomas Nast The Plumed Knight (Blaine) puts on a top-hat with many feather plumes
1894-01-20 T. De Thulstrup "Clang" – Out of the way of the cable car
1894-03-24 W. A. Rogers Tiger "Tammany" and hyena "Plattism" attack the public
1896-02-08 T. De Thulstrup Cuban insurgent cavalry
1896-07-25 W.A. Rogers Farmer McKinley Takes Off His Coat
1897-10-16 T. A. Butler Seth Low
1898-04-16 W. Louis Sonntag, Jr. "Imported Cruisers for the United States Navy"
1900-04-14 W. A. Rogers France invites all world powers to leave their guns at the door (of the peace conference)
1907-07-20 W. A. Rogers Teddy Roosevelt wakes up to see Hughes political fortunes on the rise for 1908
1907-07-27 W. A. Rogers Teddy Roosevelt, shooting at some political target on the end of a long fallen tree
1908-12-12 Maxfield Parrish
1909-08-21 Edwin Megaree Man playing tennis, about to swat a tennis ball that is approaching him
1912-11-30 Charles MacLellan Boy dressed to play football, holding ball; younger boy and girl watching him
1914-03-14 ___ Tilton
1915-07-31 Everett Shinn
HEALTH AND LIFE:
1922-07 ___ Wuerfel Woman on beach listening to radio through headphones
HEARST'S MAGAZINE:
1913-06 ___ Helleu Woman in green hat, looking over her left shoulder at the reader
1913-10 Charles Dana Gibson
1914-09 Penrhyn Stanlaws Woman in pink with blue hat, looking at the reader
1914-11 Penrhyn Stanlaws Red-headed woman on green background
1915-02 Penrhyn Stanlaws Face of woman lying down on a bed, looking at the reader, her left cheek on the pillow
1916-06 Penrhyn Stanlaws Young woman dressed in gray military academy uniform
1917-01 Penrhyn Stanlaws Woman sitting in front of her vanity mirror, applying lipstick as one of the "Finishing Touches"
1917-07 Penrhyn Stanlaws Woman in a naval officer's uniform, standing on the deck of a warship, and saluting with her hat off and her eyes upward
1917-10 Penrhyn Stanlaws Woman wearing soldier's uniform, holding up unsheathed sword, in front of hanging French tricolor flag
1920-06 Penrhyn Stanlaws
1920-10 Penrhyn Stanlaws Woman in brown forest-ranger clothing with red bandana neckscarf
1920-12 Penrhyn Stanlaws
1922-12 W. T. Benda
1923-12 W. T. Benda
1924-01 W. T. Benda
1924-05 W. T. Benda
HEARTH AND HOME:
1920-01 Florence Nosworthy Boy in santa hat throwing snowballs
1920-04 Florence Nosworthy Girl looking at herself and hat in hand mirror
1921-08 Katharine R. Wireman
1925-03 Katharine R. Wireman
1927-01 Katharine R. Wireman
1927-03 F. E. Nosworthy
1927-04 F. E. Nosworthy
1927-07 F. E. Nosworthy
1927-08 F. E. Nosworthy
1927-09 F. E. Nosworthy
1927-10 F. E. Nosworthy
1927-11 F. E. Nosworthy
1928-01 F. E. Nosworthy
1928-03 F. E. Nosworthy
1928-10 F. E. Nosworthy
1928-11 F. E. Nosworthy
1928-12 F. E. Nosworthy
1929-01 F. E. Nosworthy
1929-02 F. E. Nosworthy
1929-04 F. E. Nosworthy
HOLLAND'S
1908-05 Woman takes off her hat to enjoy the breeze by the creek, on a beautiful Spring day; butterflies hover near the flowers
1908-08 Woman lying in hammock on the porch, the fan she's been using to cool herself resting against her; outside, clouds threaten
1908-09 ___ Mitchell Woman in pink dress sits on a rustic bench, writing a letter or note using a large book as a table
1909-03 E. H. Hartke Woman walking two collies on a windy day; the sun behind her looks gigantic
1909-06 ___ Williams Woman wearing large hat with four huge pink roses on it, and wearing a scarf or boa covered with more pink roses
1913-04 Coles Phillips Woman in blue and white, wearing white Dutch cap, working on potatoes; her clothes colors fade away against the white chair and blue background
1916-12 Philip Boileau
1920-05 M. E. Musselman Woman in pink gingham bonnet, carrying a large bunch of daisies and yellow flowers
1923-01 Tempest Inman Woman nuzzling her baby's head
1923-06 Tempest Inman Woman wearing bridal veils and carrying a bouquet of white flowers, showing off her wedding ring
1926-05 Edmund Davenport Woman in elaborate Victorian dress with many petticoats, carrying a small parasol or umbrella, tries to ignore the wind and rain as she walks past an iron fence festooned with different kinds of flowers; very much an ante-bellum or early New Orleans feel
1926-06 Edward Volkman Woman in a bridal veil, carrying a bunch of yellow-white roses, in front of a stained-glass church window
1929-05 John Newton Howitt Woman horseback rider sitting on a rock, next to her horse, inviting a squirrel to come visit and shake hands
1935-03 Laura Buchanan
1935-06 Laura Buchanan Rhododendrons
1935-11 Laura Buchanan
1936-07 Laura Buchanan
1936-09 Laura Buchanan Statuary water fountain with berry branches around it
1937-06 Harriet P. Grandstaff La Puerta Color de Rosa; vegetable seller with cart, in front of pink Spanish/Mexican doorway
1938-08 Granville Bruce Music teacher oversees unhappy boy's violin practice while bat, ball, and glove sit on floor nearby, waiting for it to be over
1938-09 Harriet P. Grandstaff
1938-10 Reveau Bassett Mallards in flight over a yellowed grass or reeds
1939-05 Woman, seated on a soft couch or bed, holding a baby on her thigh
1940-08 W. D. Smith
HOLLYWOOD:
1930-10 Estelle Taylor
1931-06 Dorothy Lee
1931-11 Edwin Bower Hesser Lupe Velez
1933-10 Myrna Loy
1934-04 Alice White
1934-07 Ginger Rogers
1935-06 Janet Gaynor
1935-07 Ann Sothern
1936-04 Gloria Stuart
1936-05 Edwin Bower Hesser Anita Louise
1937-10 ___ Kale Dorothy Lamour [Photograph]
1937-11 Gail Patrick
1937-12 Sigrid Gurie, Gary Cooper
1938-01 Robert Taylor
1938-04 Jeanette MacDonald
1938-05 Snow White and the Seven Dwarves (Disney animation)
1938-06 Carole Lombard
1938-07 Robert Young, Franchot Tone, and Robert Taylor
1938-08 Danielle Darrieux
1938-09 Dick Powell, Priscilla Lane
1938-11 Loretta Young
1939-01 Joan Bennett
1939-05 Merle Oberon and Lawrence Olivier
1939-06 Annabella
1939-11 Joan Bennett
1940-03 Tyrone Power
1940-05 Cary Grant
1940-06 Ginger Rogers
1940-08 Charles Boyer
1941-07 Deanna Durbin
1941-10 Sonja Henie, John Payne
1941-11 Dorothy Lamour
1942-01 Anne Gwynne
1942-03 Deanna Durbin
1942-04 Penny Singleton
1942-07 Barbara Stanwyck, George Brent
HOME ARTS:
1935-04 Gene Pressler
1936-02 Ralph Pallen Coleman Girl sewing a Valentine's day "card" for her mother
1936-03 Mary Sherwood Wright Jones Girl making doll clothes
1937-02 Ralph Pallen Coleman
1937-07 Mary Sherwood Wright Jones
1937-10 Mary Sherwood Wright Jones
1937-12 Marjorie P. Rowell Inuit (aka Eskimo) children crawl out of their igloo to see Santa Claus flying in with six reindeer, bringing them Christmas presents
1938-02 Mary Highsmith Young girl determinedly knits a square. Looks like she's sitting on a beanbag chair; did they have those in 1938?
1938-05 Maud Towsey Fangel
1938-06 Diana Thorne Two small dogs stand up, begging for the sweet pastries on the tea table
1938-07 Ralph Pallen Coleman
1938-10 Mary Sherwood Wright-Jones Map of the home arts of the United States of America. Local crafts shown, by location
1938-12 Mary Sherwood Wright-Jones Children at Christmas Then and Now (Happy and Grumpy)
1939-01 Marjorie P. Rowell Window decorations by "J. Frost, Inc., Designer, Window Displays a Specialty" with "Exclusive Mantle Designs / No Two Alike" as Jack Frost paints ice patterns on a window
1939-02 Ralph Pallen Coleman
1939-04 Ralph Pallen Coleman
1939-10 Marjorie P. Rowell Family of birds is all dressed up in formal wear to start flying south for the winter: "Southern Tours Personally Conducted"
1940-03 Charlotte Becker
1940-04 Marjorie P. Rowell
HOME FRIEND:
1931-08 Monte Crews Woman pumping up a flat tire, while another reads the instruction manual; car is loaded for camping vacation
HORIZONS:
1938-02 Philip B. Parsons
1938-10 Philip B. Parsons
1939-03 Philip B. Parsons
1939-05 Philip B. Parsons
HOUSE AND GARDEN:
1917-09 Porter Woodruff
1918-04 Stucco cottage with brown shingle roof, flowers and flowering tree greet Spring.
1919-03 L. V. Carroll
1921-03 H. Geo. Brandt Skinny tree trunk upholds hanging branches covered with orange flowers; in the background a thatched cottage breathes fairy tales.
1921-04 Ethel Blains [?] Ironwork gate in a stuccoed wall leads to a bright flower garden inside.
1921-07 H. Geo. Brandt Still life of flowers in a bonsai treatment; butterfly nearby seems amused.
1922-09 H. Geo. Brandt
1925-03 Joseph B. Platt Garden still life, with wheelbarrow filled with potted flowers, and circles of tulips planted in the ground; shovel, rake, and watering can.
1926-01 Pierre Brissaud
1926-03 Joseph B. Platt Multi-tier table holds many kinds of potted flowering plants, including tulips and mums. Two birds search for insects on the ground below.
1926-10 Pierre Brissaud
1927-01 Pierre Brissaud Wishing well in stone and cement at bottom of a hillside which has been terraced with stone walls.
1927-03 Pierre Brissaud Huge tree dominates the front yard of a small mansion with formal pathed lawn and driveway. In the foreground a gardener hauls a wheelbarrow load of dirt.
1928-10 Pierre Brissaud
1928-11 Kem Weber Room and furniture design in blue and yellow
1929-01 Bradley Walker Tomlin
1931-03 Pierre Brisaud
1938-11 Audrey Buller
1939-10 Elizabeth Hoopes
HOUSE BEAUTIFUL:
1903-02 Abram Poole, Jr.
1908-08 Fred Stearns
1908-10 Fred Stearns
1908-11 Fred Stearns
1910-07 Fred Stearns
1910-10 Fred Stearns
1917-01 Harold Sterner
1919-07 Howard Smith
1924-04 Egbert G. Jacobson
1924-06 Maurice Day
1924-07 Helen Haas
1924-09 Maurice Day
1925-01 Edna J. Field
1925-07 C. J. Monro
1925-12 Hildegard Woodward
1926-03 Mark Russell
1926-04 The Kerrs
1929-01 Jan Mayer
1929-09 Guy E. Fry
1929-11 Fred Brumblay
1929-12 Janet Smalley
1930-10 Nelson Grofe
1933-08 Marjorie Hargens
HOUSEHOLD GUEST:
1929-05 F. A. Alltone Boy and girl picking wildflowers in a field
THE HOUSEHOLD MAGAZINE:
1920-12 Katharine R. Wireman
1921-03 Angus Mac Donall
1922-08 ___ Batchelor (?) Old man playing croquet; with girl and dog
1924-08 ___ Petty
1924-09 Andrew Loomis
1925-05 Edward Volkman
1926-09 Robert Benecke Usher
1926-11 Robert Benecke Usher Two boys having pillow fight on top of the bed
1927-04 Charlotte Becker
1927-08 Sarah Stilwell Weber Child on carousel horse
1929-04 Charles Twelvetrees Baby sitting in cylindrical hatbox, wearing a woman's hat and playing around in tissue paper
1929-05 Neil Hott [?]
1929-09 Charles Twelvetrees Young girl carrying a dog and a bunch of yellow-orange feathery flowers, while behind a porter carries two suitcases
1929-12 Tony Sarg
1930-08 John C. Tidden
1931-01 Janet Laura Scott
1931-05 Maginel Wright Barney
1931-07 Seymour Snyder
1931-12 Maginel Wright Barney
1932-04 Robert Benecke Usher Two children climbing on a tree that has white flowers; unusual viewpoint angle from below
1932-05 ___ Streckenbach
1932-09 David H. Overmyer
1933-01 S. Ekman Deco style shadow of man and woman as green shapes, skating on ice, holding hands with each other and with others outside picture
1933-09 Stark Davis
1933-12 Street scene from above, in snowy late 19th century village
1934-01 Laverne Nelson Black Three Indians mounted on horses, standing in front of an Indian village
1934-02 S. Wendell Campbell Two girls in red, each feeding a white dove eating out of her hand
1934-10 Anthony Cucchi Woman on bow of oriental boat, holding basket, as dozens of seagulls fly up and around her
1934-11 Stephen Redyns
1935-11 Geraldine Birch
1935-12 Elizabeth Orton Jones
1938-11 Fidelis Harrer Boy eating turkey leg in front of his dog, who stares imploringly
THE HOUSEKEEPER:
1908-10 C. Fosmire
1909-06 C. Fosmire Man and woman in back of a large car or cab, with luggage and (probably wedding) presents, off on a trip
THE HOUSEWIFE:
1911-10 William Von Dresser Young woman holding a bunch of branches covered with red autumn leaves
1911-11 Harold Sichel Little boy carrying pumpkin and girl leading huge turkey on a rope
1911-12 Emily Hall Chamberlain Little girl reaching way down into her Christmas stocking
1912-11 Edna Hart Two girls rolling a huge pumpkin which has had "Thanksgiving" carved on it
1912-12 C. M. Burd Woman and baby in flowing robes (middle eastern theme?) (Mary and the infant Jesus?)
1913-11 Philip Boileau
1915-03 J. Knowles Hare Woman wearing purple hat with huge orange feather, holding her white-gloved left hand up to her chin
1915-08 A. M. Tuyney
1916-03 Olga Hess
1916-05 A. D. Rahn Woman reading a letter, looking up thoughtfully, her chin on her intertwined fingers
HUMAN LIFE:
1907-04 James J. Hill [Photograph, in circular frame]
HUNTER TRADER TRAPPER:
1926-08 J. Clinton Shepherd Man picking berries is startled to look across the patch and see a bear staring at him
1930-01 Edwin Bolenbaugh Bear walking through the snow in an evergreen forest
1930-02 Edwin Bolenbaugh Mountain lion, treed by dogs
1930-05 Edwin Bolenbaugh
1930-09 Edwin Bolenbaugh Rabbit running from a dog chasing it
1931-01 Edwin Bolenbaugh Polar bear, on ice floe in the midnight sun, is startled by airplane flying overhead
1937-04 Edwin Bolenbaugh
HUNTING AND FISHING:
1925-08 Water birds coming in and landing at the lakeshore
1927-09 Philip B. Parsons
1928-01 Philip B. Parsons
1928-11 Philip B. Parsons
1928-12 Philip B. Parsons
1929-01 Philip B. Parsons
1929-08 Philip B. Parsons
1929-10 Philip B. Parsons
1929-11 Philip B. Parsons
1929-12 Philip B. Parsons
1930-07 Philip B. Parsons
1930-12 Philip B. Parsons
1931-01 Philip B. Parsons
1931-02 Philip B. Parsons
1931-05 Philip B. Parsons
1931-07 Porcupine chewing the edge of somebody's canoe
1931-08 Philip B. Parsons
1931-10 Philip B. Parsons Deer standing at the edge of a mountain lake
1932-01 Philip B. Parsons
1932-04
1932-08 Philip B. Parsons
1933-01 Philip B. Parsons
1933-04 Philip B. Parsons
1934-06 Philip B. Parsons
1935-07 Philip B. Parsons
1936-07 Philip B. Parsons
1936-08 Philip B. Parsons
1939-03 M. M. H.
1939-09 G. Tyng
1939-10 Harry Livingston Pheasant hunting
1940-06 Gordon E. Nichols
1940-07 Philip B. Parsons
1940-08 Philip B. Parsons
1940-09 Philip B. Parsons
1940-12 Philip B. Parsons
1941-01 Walter W. Mememjoy [?]
1941-02 Philip B. Parsons Fox hiding from a tracking dog in snowy fields
1941-03 Gordon E. Nichols Fisherman holding his line taught
1941-04 Man fishing in a lake, standing in the water [Color Photograph]
THE ILLUSTRATED AMERICAN:
1894-12-08 Archie Gunn
1895-02-23 Sally Grimes
1897-04-17 Archie Gunn
INLAND PRINTER:
1894-07 Will H. Bradley Two women in and by a lily pond
1894-11 Will H. Bradley Woman feeding three turkeys
1894-12 Will H. Bradley Woman holding a candle
1895-02 Will H. Bradley Woman playing a guitar or ukulele among trees
1895-03 Will H. Bradley Trees, or maybe feathers
1895-12 Will H. Bradley Two women, red and white, on a background of holly leaves
1896-01 Will H. Bradley Person in white robes, carrying an hourglass
1898-04 C. W. Traver Woman singing, framed in art nouveau vines and flowers
1902-11 Ralph Fletcher Seymour Woman in white robe carrying armful of sticks in a snowy rock and forest scene
INTERNATIONAL STUDIO:
1897-06 Will H. Bradley Lettering, and archaic book illustration design
JUDGE:
1888-08-11 Grant Hamilton "On deck" – politicians in Confederate Army uniforms ….
1888-09-15 Victor Gillam "The Democratic Rip van Winkle" – old man in rags being stared at by bunch of loafers
1888-09-22 Victor Gillam "End of the bathing season" – Uncle Sam / politician steps out of the Potomac river covered with garbage (wonder what this is all supposed to mean?)
1888-09-29 Victor Gillam Uncle Sam carrying America's Surplus to John Bull's pawn shop, results of "The Democratic 'Trust'"
1888-10-13 "Two sides to a hypocrite"
1888-10-20 Grant Hamilton "Is marriage a failure?"
1888-11-03 Victor Gillam "Ah Cleve-Land worships his joss"
1891-02-07 Grant Hamilton
1891-02-14 Victor Gillam
1891-02-21 Victor Gillam
1891-02-28 Victor Gillam
1891-03-07 Victor Gillam
1891-04-18 Victor Gillam "Italian monkey riding the high horse" – politico on a rocking horse
1891-05-16 Victor Gillam "Dar's a lock on de Chick'n coop door" –
1891-05-23 Victor Gillam "That little rival show"
1891-05-30 Victor Gillam
1891-06-06 Victor Gillam Members of the People's Party are afloat in a leaky balloon, a "Party of Patches"
1891-06-13 Victor Gillam
1891-06-20 Victor Gillam "David's little joke"
1891-08-22 Victor Gillam "Questioning the sphinx"
1891-09-26 Victor Gillam
1891-10-03 Victor Gillam
1892-02-06 Victor Gillam Woman with sausages and pet pig: "Will 'Judge' get that prize?"
1892-02-20 Victor Gillam Louisiana Lottery "Giving Up the Ghost"
1892-02-27 Victor Gillam Big man now shrunk to tiny, since events and surrounds make "All the difference"
1892-03-12 Victor Gillam One man stands tall among "The candidates for the Republican nomination"
1893-02-11 Victor Gillam Tammanny is a tiger-rug doormat
1893-07-22 Victor Gillam
1893-09-30 Victor Gillam
1893-11-25 Victor Gillam
1893-12-02 Victor Gillam
1893-12-30 Victor Gillam
1894-01-13 Victor Gillam Little girl operating a politician as a hand-puppet
1894-01-20 Victor Gillam
1894-03-24 Victor Gillam
1894-06-30 Victor Gillam
1894-08-22 Victor Gillam
1895-01-05 Victor Gillam
1895-01-12 Victor Gillam "Doubly snubbed"
1895-01-19 Victor Gillam "The two Dromios; or, the political comedy of errors"
1895-01-26 Victor Gillam Grover Cleveland as "Grover Crusoe and His Man Friday," (Hill)
1895-02-02 Victor Gillam
1895-02-09 Victor Gillam
1895-03-16 Victor Gillam
1895-03-23 Victor Gillam
1895-03-30 Victor Gillam America as a bicyclist on a rocky, spiked road, "Only half way yet!"
1895-04-06 Victor Gillam Uncle Sam tweaks Spain's ear, warning him he's "Struck the wrong man"
1895-04-27 Victor Gillam
1895-06-15 Victor Gillam "Everything sound, or, Carlisle and his record"
1895-07-13 Victor Gillam "A slave to blue laws"
1895-08-17 Victor Gillam John Bull of England approaching America's shores: "He comes across the sea"
1895-09-21 Victor Gillam "The rival Republican fortune-tellers"
1895-09-28 Victor Gillam "Can't 'oo talk?"
1895-10-12 Victor Gillam
1895-11-09 Victor Gillam "Spiking the gun"
1895-11-30 Victor Gillam Politicians getting ready to divide up a very scrawny political prize bird for "Thanksgiving"
1899-06-10 Grant Hamilton "The Filipino's First Bath"
1899-07-08 Grant Hamilton Dewey Number
1899-12-23 Jan Smith Santa Claus operating a puppet
1900-06-30 Grant Hamilton William Jennings as a "Boxer" meaning political fanatic
1901-01-26 Grant Hamilton John D. Rockefeller as Aladdin, holding up his wonderful kerosene lamp
1905-03-18 ___ Dalrymple Teddy Roosevelt, as the U.S., points ship's cannon at Great Britain, telling it "Hands Off" Santo Domingo
1905-05-06 ___ ___ Death's head smoking in re "The Deadly Cigarette"
1907-06-06 Zim "Big Sticks All the Rage"
1911-04-29 Jack Sears
1911-06-10 James Montgomery Flagg
1911-08-05 Ruth Eastman Man and woman drinking from the same glass using two straws, noting that "Straws show which way the wind blows"
1911-11-11 James Montgomery Flagg Man and woman playing cards ignore the game and lean over to kiss, "A better game than bridge".
1911-11-25 William Van Dresser
1912-01-27 Rolf Armstrong Woman's head and shoulders, "A Live Wire"
1912-02-10 Old man and woman sitting by the lamp, reading the paper and knitting: B P O E = Best People On Earth, the old folks at home
1912-06-08 Charles Sarka "Looking Backward": Young woman touring through ancient Egyptian buildings sees a wall painting of a woman who looks amazingly like her.
1912-09-14 C. W. Fairchild
1912-10-26 James Montgomery Flagg
1912-12-28 James Montgomery Flagg
1913-07-26 James Montgomery Flagg
1913-08-23 Howard R. Cort Woman on the beach in then-modern swim suit (framed in six-pointed star cutout) – "Twinkle, twinkle little star"
1913-09-27 R. K. Ryland Woman has taken her shoe and socks off to dip toe in the pond; another woman nearby thinks it's "Shocking!"
1913-11-29 James Montgomery Flagg Man is trying to explain something to a woman, but the cherub of love keeps interfering with the conversation by "Butting in"
1913-12-06 Christmas doll, in red with holly decoration on cap
1914-08-15 James Montgomery Flagg Woman experiences Summer by sitting on the edge of a bathtub in swimming dress with a parasol
1914-08-22 James Montgomery Flagg
1914-09-19 W. S. Gephart
1914-10-31 Enoch Bolles
1914-11-07 Mortimer W. Loew
1915-02-06 James Montgomery Flagg
1915-10-02 C. Bertram Hartman
1916-03-11 Norman Holt
1916-03-25 Paul Stahr
1916-05-27 Enoch Bolles &E. S. Turnbull Squirrel points to artillery shell, saying, "If that's a shell, I'm a nut"
1916-08-12 James Montgomery Flagg Man and woman embracing while sitting on top of a stone wall: "Wallnuts"
1917-03-24 Will Rannells Two small dogs wearing red headscarves, are "War Babies"
1917-06-16 Orson Lowell
1917-06-30 David Robinson
1917-08-18 Will Rannells Dog in an Scout or Army hat, "A Boy Scout"
1917-08-25 Mary Lane McMillan
1917-10-06 Orson Lowell Everybody is wearing khaki, the newest style for young and old (thanks to America's entering WWI)
1917-11-17 Orson Lowell
1917-12-15 James Montgomery Flagg
1917-12-22 Orson Lowell
1917-12-29 James Montgomery Flagg
1918-01-05 Orson Lowell
1918-01-26 Charles Sarka
1918-02-02 Charles Sarka
1918-02-16 James Montgomery Flagg
1918-03-02 Rodney Thomson
1918-03-09 Charles Orich
1918-03-23 David Robinson
1918-04-06 David Robinson American soldier, back at home on leave, is "The star boarder"
1918-04-27 F. L. Fithian
1918-05-18 George Carlson
1918-06-08 James Montgomery Flagg
1918-06-15 David Robinson
1918-07-13 G. Sheperd
1918-08-03 Philip Caminoni, Jr. Woman sees her lover's face as "The man in the moon"
1918-08-17 Grant Hamilton
1918-08-24 David Robinson
1918-08-31 John Frost
1918-09-07 James Montgomery Flagg
1918-09-14 F. L. Fithian Woman in veil, with American flag in shadow background, "A head of the times"
1918-09-28 F. T. Ihman
1918-10-05 E. I. Compton
1918-10-12 Robert Graef
1918-10-26 David Robinson
1918-11-09 John Frost Cowboy about to go into the Army saying "Good-bye, old pal!" to his horse
1918-11-16 John Held, Jr.
1918-11-23 Charles Sarka
1918-11-30 Walter Tittle
1918-12-21 Edna L. Crompton
1919-01-04 James Montgomery Flagg
1919-01-11 John Held, Jr.
1919-02-01 Paul Stahr Airmail pilot is heroic figure to three young girls romantically handing him mail to carry
1919-02-15 J. F. Kernan
1919-03-01 Rea Irvin
1919-03-22 James Montgomery Flagg
1919-04-05 Edna L. Crompton Man and woman holding hands romantically over tea
1919-05-03 Charles Sarka
1919-05-17 John Held, Jr.
1919-05-24 Rea Irvin
1919-06-14 Orson Lowell
1919-06-21 James Montgomery Flagg Woman holding baby up against her right shoulder, looking off distractedly
1919-07-05 James Montgomery Flagg
1919-07-12 James Montgomery Flagg
1919-07-19 James Montgomery Flagg
1919-08-23 James Montgomery Flagg
1919-08-30 Edna L. Crompton
1919-09-20 Charles Wright
1919-09-27 Will Rannells Dog, in mouth carrying a piece of paper with "political" demands
1919-12-06 Guy Hoff Santa, wearing a bunch of pinback buttons for various organizations, "For He's a Jolly Good Fellow"
1919-11-29 James Montgomery Flagg
1920-02-07 James Montgomery Flagg
1920-02-21 Guy Hoff
1920-03-20 James Montgomery Flagg
1920-03-27 James Montgomery Flagg
1920-04-10 Orson Lowell Big wind blows men's and women's hats off, but woman holds on to hers even though the wind swirls her dress up around her legs
1920-06-06 Paul Stahr
1920-09-11 James Montgomery Flagg
1920-11-13 Edna L. Crompton
1920-11-20 Edna L. Crompton
1920-11-27 James Montgomery Flagg
1920-12-18 Eliot Keen
1920-12-25 James Montgomery Flagg
1921-01-01 Charles H. Wright Metaphoric world, woman, baby, money etc. in gears, as "Love Makes the World Go 'Round"
1921-01-29 James Montgomery Flagg Angry wife confronts husband carrying flowers, "Now, What Have You Been Up To?"
1921-02-19 James Montgomery Flagg
1921-02-26 James Montgomery Flagg
1921-05-21 John Held, Jr. Two men appear to be threatening each other with weapons, but they're just reaching for their hip flasks
1921-05-28 John B. Crandell Women dancers in a theater, wearing ballet clothing but with hats and umbrellas
1921-06-18 Clinton Pettee Boy trying to drag his dog into the water at the beach
1921-06-25 C. Clyde Squires Three women in bathing suits, on the beach by a big umbrella: "Summer Goods"
1921-07-16 R. B. Fuller Man in formal dress is astonished (top hat flies off) by sight of three mermaids at the beach
1921-07-30 Ray Thayer
1921-08-06 R. B. Fuller Lifeguard carrying woman out of the surf says he's tired of saving her life
1921-08-07 C. J. Monro Couple playing checkers, but the woman is totally "Checker Bored"
1921-08-13 Simon Werner Women swimming in a pool and sitting by a pergola
1921-09-10 H. M. Bonnell
1921-09-17 Simon Werner Woman in bathing suit floating in water
1921-09-24 C. J. Monro
1921-10-15 Ray Thayer
1921-11-19 N. C. Wyeth
1921-11-26 James Montgomery Flagg Man checking his son's ears to make sure he's cleaned them
1921-12-03 Simon Werner
1921-12-10 James Montgomery Flagg Sitting man and woman holding each other "Too close for comfort"
1922-01-28 Rene Vincent
1922-05-27 Charles Bakerville
1922-07-01 Robert Patterson
1922-07-22 Robert Patterson Woman sitting under beach umbrella on the beach, showing her legs
1922-08-26 Simon Werner
1922-09-16 John Held, Jr.
1922-09-23 Orson Lowell Woman about to trim her poodle's hair, while three random dogs watch
1922-09-30 Simon Werner
1922-11-18 Orson Lowell
1922-12-09 John Held, Jr. Santa urges along his reindeer with a whip, while a stork brings a new baby in
1922-12-16 Orson Lowell Adam and Eve put stocking up over fire, while all kinds of animals watch, to celebrate the "Original Christmas Eve"
1922-12-23 Angus Mac Donall Baby boy has knocked down Christmas tree to get candy cane
1923-01-06 John Held, Jr.
1923-01-20 Simon Werner Flapper women at a party, in low-cut dresses: "The Great Open Spaces"
1923-01-27 Enoch Bolles Woman on surfboard, "A Gulf Streamline Model"
1923-02-10 Angus Mac Donall Man and woman ice-skaters, standing in water in heart-shaped hole in the ice, called "His Valentine"
1923-03-02 Guy Hoff Man and woman about to kiss
1923-04-07 John Held, Jr. Woman has punched man, giving him a black eye, "Where the Blue Begins"
1923-04-14 Guy Hoff Woman stretching and yawning, as clock iin background says it's "Spring Time"
1923-05-05 John Held, Jr. Old woman in garden, listening with ear trumpet, to "The Pipes of Pan"
1923-05-19 James Montgomery Flagg
1923-05-26 John Held, Jr.
1923-06-02 James Montgomery Flagg
1923-07-08 Simon Werner Woman on the beach brushes off dandy trying to make a play for her: "Yes, We Have No Dates"
1923-08-04 James Montgomery Flagg
1923-09-08 Simon Werner
1923-09-22 John Held, Jr. Woman listens enraptured as a satyr plays the pipes; titled "Goodbye Summer"
1923-11-10 James Montgomery Flagg
1923-12-15 James Montgomery Flagg Woman being embraced from behind by a large bear; "Santa Claws"
1923-12-22 Ralph Barton Christmas! Woman is frightened by a mouse
1923-12-29 James Montgomery Flagg
1924-01-05 Norm Anthony
1924-01-12 James Montgomery Flagg
1924-01-26 James Montgomery Flagg
1924-02-09 John Holmgren Woman walks in front of seated Lincoln at the Lincoln Memorial, smoking: "Emancipation"
1924-03-15 Sam Brown
1924-03-22 Simon Werner Man uses cigarette smoke to write "I Love You" in the air for his woman
1924-04-23 R. B. Fuller Boy dressed as policeman is "The Bully" to boy and girl in play auto
1924-05-10 Sam Brown Woman's petticoats have "Fallen From Grace"
1924-05-24 John Held, Jr.
1924-07-05 John Holmgren
1924-07-19 R. B. Fuller Two children sledding down a giant portion of purple-pink ice cream
1924-07-26 Ralph Barton Woman bather at beach about to remove bathing suit, in accordance with sign "One-pieve bathing suits must not be worn"
1924-09-27 Enoch Bolles Bathing beautires on the beach
1924-10-25 ___ Delevant
1924-11-01 James Montgomery Flagg
1924-11-15 Enoch Bolles Woman on crossword puzzle, representing total mystery
1924-11-08 Percy L. Crosby
1924-12-20 Raymond Thayer Woman relaxing in an easy chair, stockinged her legs way up with her feet on the fireplace mantle: "The Modern Miss Hangs Up Her Stockings"
1925-01-10 Ruth Eastman Woman struggling with Crossword puzzles, using dictionaries etc.
1925-01-17 Ray Thayer
1925-01-31 James Montgomery Flagg
1925-02-28 John Holmgren Woman sitting down on bench, spreading silken vast folds of her dress
1925-03-21 Ruth Eastman Woman lying on a tropical beach, reading a crossword puzzle in a book and looking bemused
1925-03-28 Raymond Thayer
1925-04-11 John Holmgren
1925-04-18 Ruth Eastman
1925-04-25 Ray Thayer
1925-05-09 Jefferson Machamer
1925-05-16 Sam Brown Woman reading the rotogravure section of the newspaper
1925-05-23 John Holmgren
1925-05-30 Raymond Thayer
1925-06-13 John Holmgren "Hell's Belles" dancing
1925-06-27 Raymond Thayer
1925-07-04 Percy L. Crosby Statue of Liberty, beaten up, "Just a girl that men forget" – for Slaves Number
1925-07-25 John Holmgren
1925-08-08 ___ Delevante
1925-08-22 David Robinson
1925-08-29 Paul Reilly
1925-09-05 ___ Delevante Frustrated horseshoe salesman Pan can't fit Centauress who wants a smaller size shoe
1925-09-12 DeAlton Valentine
1925-10-03 David Robinson
1925-10-24 Guy Hoff
1925-10-31 Ruth Eastman "Witchcraft" -- an attractive young flapper, dressed in a short, sleeveless, halloween-themed dress and witch's hat, casts a hag-witch shadow.
1925-11-07 John Holmgren Cutout outline of nude woman entering a bath; Parisian number, "Cut Out by Censor"
1925-11-28 Don Herold
1925-12-12 David Robinson Switchboard operator smiling at the reader
1925-12-26 James Trembath Christmas scene in Victorian English street
1926-01-02 Ruth Eastman
1926-01-09 Don Herold
1926-01-16 Ruth Eastman
1926-01-23 Gardner Rea Couple in comic 19th century clothes for "Antique Number"
1926-01-30 Guy Hoff Woman looking back over her left shoulder at the reader
1926-02-06 ___ Delavante
1926-02-13 David Robinson "A Box-Office Attraction"
1926-02-20 Ruth Eastman Upside-down image of a woman in orange
1926-02-27 Don Herold Woman ice skater looking to her right, out at the reader, runs into man skater she doesn't see
1926-04-17 Gardner Rea Woman dances floppy Charleston while man plays saxophone: "Sax Appeal"
1926-04-24 Don Herold
1926-05-01 John Holmgren
1926-05-08 Tramp driving old car; SEP parody cover and issue
1926-05-15 ___ Delevante
1926-05-29 John Holmgren
1926-06-05 Guy Hoff
1926-06-19 John Holmgren
1926-06-26 Guy Hoff Woman swan diving out of the page: "Well, I Swan!"
1926-07-10 Robert Patterson Woman on surfboard, with rope reins (!) coming in atop wave, labeled "Board and Room for Right Party"
1926-07-17 Don Herold Man about to whip his daughter with a stick: "How to Rear a Daughter," a Younger Set Number
1926-07-24 Ruth Eastman Woman in green bathing suit and bathing cap wading in water, turning back to look at reader over her left shoulder
1926-07-31 James Montgomery Flagg
1926-08-21 ___ Delevante Miss America sniffs at the statue of the Venus de Milo
1926-08-28 ___ Rea
1926-09-04 Ruth Eastman Woman applying Coty rouge for a blush; mirror of Coty ad on back cover
1926-09-11 James Trembath Man in street is confronted by hundreds of taxicabs – "The Yellow Peril"
1926-09-18 Robert Patterson Woman holding her small dog; they have identical hair styles
1926-10-02 John Holmgren Woman wearing gigantic colorful "Shawl There Is"
1926-10-09 Don Herold Woman in medieval armor protected from gangsters' bullets, which just bounce off in the "Chicago Number"
1926-10-16 David Robinson Two women reading newspaper, their stocking legs showing as "Shocking Disclosures"
1926-10-23 ___ Rea Stylized woman dancing with sheep in Vanity Fair parody issue
1926-12-11 John Holmgren
1926-12-18 ___ Rea Nineteenth century couple in visible love, with hearts and cupids, in "Sentimental Number"
1926-12-25 David Robinson Man and woman kissing with moonlight coming in through the window: "Parlor Tricks"
1927-01-01 ___ Rea
1927-01-08 John Holmgren
1927-01-15 Ruth Eastman
1927-01-22 Gardner Rea College student in raccoon coat lighting cigarette in holder, "Non-Campus Mentis" for Collegian Number
1927-02-05 R. B. Fuller
1927-02-26 DeAlton Valentine Wet woman in red dress, having fallen into the water, says, "Thanks for the canoe ride!"
1927-03-12 ___ Forbell
1927-03-26 Rea Irvin
1927-04-09 Jefferson Machamer Couple at a night club, the man has passed out on the floor: "Portrait of a Gentleman"
1927-06-11 ___ Grubb Puppy dog is wound up completely in leash
1927-06-18 R. B. Fuller
1927-07-02 Rea Irvin
1927-08-20 Gardner Rea [?] Woman in extremely low cut and skimpy dress attracts attention of six men
1927-09-03 James Trembath Multiple parody magazine cover images, on sale at all newsstands
1927-09-27 John Holmgren
1927-10-15 Patterson? Jefferson? Fifty thousand freshmen, identical in raccoon coats, with pipes and bowlers, can't be wrong
1927-11-12 Jefferson Machamer
1927-11-27 Percy L. Crosby Boy looks in window, hoping for Thanksgiving turkey
1927-12-03 John Holmgren Woman in elegant white dress; Christmas number; labeled "The Berries"
1927-12-17 Ruth Eastman Woman with extremely long list of Christmas presents stares off into space and makes a punning expletive
1927-12-31 John Holmgren Grandma was spinning wool; now is at wheel of a convertible
1928-01-28 Nate Collier
1928-02-11 Jefferson Machamer
1928-02-18 Ruth Eastman Postcard of a woman sitting on a diving board in Florida
1928-03-10 Jefferson Machamer Man admiringly watching woman's skirt blowing up in the wind
1928-04-07 Rea Irvin
1928-04-21 Don Herold
1928-04-28 G. Fraygon
1928-05-09 Rea Irvin
1928-07-07 [multiple artists, sections]
1928-07-14 Ed Graham
1928-07-28 R. B. Fuller Baby girl standing on front edge of a diving board, apparently terrified but considering jumping
1928-08-25 ___ Delevant
1928-09-01 John Holmgren
1928-09-08 R. B. Fuller
1928-09-15 Ruth Eastman
1928-09-22 John Holmgren
1928-09-29 R. B. Fuller
1928-10-06 David Robinson Several couples embracing in the park shrubbery, but she says "The Trouble With Me Is, I'm Different"
1928-10-13 Ruth Eastman Cavewoman in furs, with hatchet, bowl, and "The First Woman's Club"
1928-10-20 Jefferson Machamer
1928-10-27 Ruth Eastman Housemaid, washing windows, shows plenty of "Housemaid's Knee" as she does so
1928-11-10 Jefferson Machamer Woman in red dress, followed by gigantic crowd of men in raccoon coats
1928-11-17 R. B. Fuller Boy kisses girlfriend in her house at the end of a date, as her angry father comes down the stairs to throw him out
1928-11-24 Ruth Eastman Woman's very low-cut back: "La V Parisienne"
1928-12-01 John Holmgren Woman, "The Opposite Sex," driving down a one-way street the wrong way
1928-12-08 Eugene Gise
1928-12-15 R. B. Fuller
1928-12-22 John Holmgren One woman whispering secrets to another at the "Information" desk
1928-12-29 Ruth Eastman Woman is writing checks to pay for Christmas presents, with the checkbook being the "Book of the Month"
1929-01-16 John Holmgren
1929-02-09 James Trembath
1929-03-30 James Trembath
1929-04-20 Rea Irvin
1929-06-22 Rea Irvin
1929-07-06 ___ Delevante
1929-07-13 Ed Graham
1929-07-20 Ruth Eastman (Rodgers) Woman sitting on huge steamer trunk is musing over all the things she bought outside the country and will now have to declare them at incoming Customs
1929-07-27 Rea ___
1929-08-10 James Trembath
1929-08-17 Ruth Eastman (Rodgers)
1929-08-31 ___ Delevante
1929-09-28 George T. Eggleston Man washes up on tiny desert island with beautiful woman on it
1929-10-05 ___ Delevant
1929-10-12 James Trembath Flapper bending into the engine compartment of her car to fix it: "Dirty Work at the Cross-roads"
1929-10-26 Jefferson Machamer
1929-11-02 Ed Graham Scotsman and woman sharing ice cream soda: "Scotch and soda"
1929-11-09 Russell Patterson
1929-11-23 Parody issue: "True Story / Believe It or Not"
1929-11-30 ___ Delevant
1929-12-14 James Trembath Woman looks at her selection of shoes, contemplates buying new ones
1929-12-21 Ruth Eastman Woman examining ties at a store, choosing Christmas presents to give
1930-01-18 Ed Graham
1930-02-08 John Holmgren
1930-03-01 C. F. Howard
1930-04-12 Nate Collier
1930-05-03 F. Hanley
1930-05-17 Joseph Morgan
1930-05-24 Frank Hanley
1930-06-14 John Holmgren
1930-06-21 Joseph Morgan
1930-08-02 Leonard T. Holton Densely crowded Summer recreational swimmers are "The Floating Population"
1930-08-09 Frank Hanley
1930-09-14 Joseph Morgan Man drawing mustaches and beards on the faces of women in posters
1930-10-04 Alan D'Egville
1930-10-11 Joseph Morgan
1930-10-18 John Holmgren
1930-10-25 Ed Graham
1930-11-01 Rea ___
1930-11-08 E. Simms Campbell
1930-11-15 James Morgan
1930-11-22 Alan D'Egville
1930-11-29 Ed Graham
1930-12-13 Frank Hanley
1930-12-27 Ed Graham
1931-01-17 Leonard Holton
1931-02-14 Jefferson Machamer
1931-05-16 Ray Thayer
1931-06-13 Guy Hoff
1931-06-20 Ed Graham
1931-07-04 Ed Graham
1931-07-18 Percy L. Crosby
1931-07-25 E. Simms Campbell
1931-08-01 Jack Rose Baby has angular blocks, doll, rattle, and … bottle
1931-08-08 Joseph Morgan
1931-09-19 Rea Hawkers selling snacks at a baseball game make it hard for a fan to see the field
1931-10-17 Man in woman snuggling in convertible, see roadsign "Proceed at Your Own Risk"
1932-01-02 Ed Graham
1932-01-09 Dr. Suess
1932-01-16 Vernon Grant
1932-01-23 James Trembath Woman wearing leopard-spot furs
1932-02-06 Joseph Morgan
1932-02-13 Don Herold
1932-02-20 ___ Rea
1932-02-27 Vernon Grant
1932-03-13 ___ Bemelmans
1932-03-26 James Trembath
1932-04-02 Ed Graham
1932-04-23 ___ Bemelmans
1932-04-30 James Trembath
1932-05-07 C. H.
1932-05-14 ___ Bemelmans
1932-05-21 Vernon Grant
1932-05-28 ___ Bemelmans
1932-06-11 Ed Graham
1932-06-18 Reamer Keller
1932-06-25 A. S. Foster
1933-04-01 James Trembath
1933-08-01 Gilbert Bundy
1934-08 Joseph Morgan Man and woman diving under water, with kid (her younger brother?) following them and man yelling at him
1936-01 F. Hanley
1936-02 Joseph Morgan
1936-04 F. Hanley
1936-06 Colin Allen
1936-11 Guy Hoff
1936-12 F. Hanley Man in alpine costume posting signs announcing incorporation of the humorous tradition and features of LIFE MAGAZINE into JUDGE with this issue
1937-01 Barbara Shermund
1937-02 Vernon Grant
1937-04 Barbara Shermund
1937-06 Gregor ___
1937-07 Gardner Rea
1937-09 Frank H. ___
1937-10 E. Simmons Campbell
1937-11 E. Simmons Campbell
1937-12 Vernon Grant
JUNIOR HOME:
1933-07 Robb Beebe Children swimming
LADIES HOME COMPANION:
1896-04 A. W. Parry Woman singing from a songbook, with two cherubs holding candles up to illuminate it
1896-06 Woman sitting on a fence or porch railing, back against a pole, with lots of flowers and trees around
1896-07 ___ Hooper Woman's head and shoulders, pencil sketch in blue, in circle surrounded by roses
1896-08 Jessie Willcox Smith Woman and child walking along a shore, woman holding her hat against the wind
1896-10 F. A. Carter Woman in cape, standing, against a background pattern of wind-blown flowers
LADIES HOME JOURNAL:
1891-03 Shepherdess, with sheep and ram, in March winds
1891-05 Woman in classical Greek dress, in a field in May, holding branch of flowering tree
1892-08 Blackberries by a stream running through a meadow in the summer
1892-10 Women harvesting or picking flowers or fruits or other crops
1892-11 C. (or L.) H. Reed Pilgrim woman on field with corn stacked in shocks around Thanksgiving time
1893-02 Woman trying to grasp Cupid
1893-03 Alice Barber Stephens Woman has been feeding birds; they flock to the ground to eat
1893-04 M. L. Kirk Woman in classical flowing dress, amid trees, birds, and flowers
1893-06 Three roses on rose branches
1893-07 Frank O. Small
1893-08 Men and women picnicking in boat house
1893-10 Frank O. Small Woman cutting sunflowers in her garden
1893-11 J. B. Wenzell Winged classical women statues holding up plaque "Jubilee Number 1893"
1893-12 C. S. Reinhart Woman, standing in front of fireplace, offers you Christmas punch from her punchbowl
1894-01 J. B. Wenzell Woman looks at midnight clock on New Year's Eve, while party goes on far away in background
1894-05 R. Ningelt Woman, in semi-classical dress, in field, smiling at Cupid
1894-06 Frank Small [Smith?] Women, and one man, at an outdoor tea party
1894-07 W. T. Smedley Woman in summer dress walking away from reader, looking back over her right shoulder
1894-10 J. B. Wenzell Three women in extremely complex and convoluted formal dresses
1894-11 J. B. Wenzell Woman blown along with a cherub and the leaves, by the wind, under a full moon
1894-12 W. T. Smedley Woman surrounded by attentive men in dinner dress, at museum, gallery, or estate hall
1895-01 Frank O. Small Woman walking forward, down snowy city street
1895-02 Alice Barber Stephens Woman standing, in fancy satiny dress and robe
1895-03 Albert Lynch Three women, hand in hand, walking or playing crack-the-whip from a party in a house
1895-04 Charles Dana Gibson Two women standing looking out at reader, wearing dark and light dresses
1895-05 Albert Lynch Woman in white standing by a railing
1895-06 Alice Barber Stephens Woman walking down sidewalk in wealthy residential neighborhood
1895-07 W. L. Taylor Woman in white standing in a field, holding her hat behind her
1895-08 Albert Lynch Woman in white standing in a grassy field in front of trees, holding some branches
1895-09 Charles Dana Gibson Woman standing in a field of large white flowers
1895-10 W. L. Taylor Woman standing by flowering tree
1895-11 W. T. Smedley Formally dressed men and women seated for an outdoor event (Ascot, pageant, etc.)
1896-02 Frank O. Small Woman in black winter coat coming out of church on a winter's day; framed by snowy evergreen branches
1896-03 Woman in field opens cage to free dozens of birds, who stream out over a row of standing rabbits
1896-04 Albert Lynch Young woman in white gathering Spring flowers in a wooded field; framed in a border of flowers
1896-05 Woman in white dress sits at window sill, but turns and stares sadly or dreamily at reader
1896-06 Woman in white gown bends down to smell tree rose in a garden
1896-07 Maxfield Parrish Woman in classical garb with striped cape standing in front of tree in a forest
1896-08 Albert Lynch Woman standing next to flowering bush in open field
1896-09 Art Granville-Smith Woman standing in new dress, with dog
1896-10 Albert Lynch Woman in light-colored dress with dark stole standing by flowers in front of a house
1896-11 R. A. Bell Medieval women singing and playing music in a very art-nouveau style
1896-12 Archangel announces baby to be born [in 15th-century art style]
1897-01 E. A. Abbey Woman and children singing in church
1897-02 Alice Barber Stephens Upper-class men and women in formal dress at an elegant tea party
1897-03 Frank V. DuMond Girl in forest meadow in early Spring triumphantly holds up first tulip [or crocus] she has plucked
1897-04 Will Low Two women in green among lily plants, for "Easter"
1897-05 Howard Pyle Man and woman standing among cherry blossoms on tree
1897-06 ___ Blum Woman in yellow robe standing, head and shoulders surrounded by flowers
1897-08 Frank Fowler Woman in white, with dark hat, holding yellow flowers in a flower field
1897-09 Woman and two infants, her lap overflowing with fruits, possibly representing Harvest or Autumn
1897-10 W. T. Smedley Woman on a ladder leaning against the arbor or trellis, handing a bunch of grapes down to another woman
1897-11 V. Oakley American Indian or Aztec goddess of bounty, standing in a field against pumpkins and corn shocks, offers you harvest plenty for Thanksgiving
1897-12 Reginald Birch Crowds of people on a city sidewalk at Chrstmas: shoppers, carolers, Santa Claus, dogs, newsboy, drovers; and angels
1898-01 [Photograph of Mrs. William McKinley]
1898-02 Charles Dana Gibson Woman holding infant, smiling at it and calling it "My Valentine"
1898-03 Two women walking in snowy forest, carrying small Christmas tree and evergreen branches
1898-04 S. Werner Women and florist in a florist shop full of lilies
1898-05 W. L. Taylor Mother and daughter standing at open window; mother looks outside at flowers and trees
1898-06 Mrs. Grover Cleveland, with the Cleveland home in the background [Photograph]
1898-07 President William McKinley with smaller photos of Mrs. McKinley and an older woman, and a color graphic of the "President's Standard" [Photograph]
1898-08 Frank O. Small Two women in a flatboat picking flowers from trees ("Noon"), with smaller roundels of their faces ("Morning" and "Night")
1898-09 W. L. Taylor Woman talking to another woman and a child in a garden at the back of a brick building
1898-10 Harry Finney Man on horseback talking to two women at gate to a large estate
1898-11 Woman standing in grain field, looking off into the distance, with four turkeys near her
1898-12 Harry Finney Family, parents, children, and guests dancing around a large Christmas tree in the main hall
1899-01 Alice Barber Stephens Men and women, dressed formally, dancing in an elegant ballroom under huge chandeliers
1899-02 George C. Hipple Woman holding leafy branches in the woods, with three large dogs
1899-03 Wedding party walking up the aisle of the church toward the altar (seen coming at the reader, bride in the front center)
1899-04 W. L. Taylor Five women dancing and playing around a tree covered with Spring blossoms
1899-07 Howard Chandler Christy Women meeting Navy sailors coming ashore on a pier
1899-09 S. Werner Women relaxing in the garden in Summer, after tea; one reads in a hammock, one plays with the dog; a third stands in the shade of a tree, parasol folded
1899-10 Woman sitting by her window, reading a book by window light
1899-11 Alice Barber Stephens Two men holding a jack o'lantern at the back of a Hallowe'en hayride wagon full of people
1899-12 F. S. Church A young girl is asleep with her dolls, surrounded by a red frame of bears dancing around in a circle
1900-01 Howard Chandler Christy
1900-02 Gustav Klimt
1900-03 A. I. Keller Men and women playing golf together
1900-04 Howard Chandler Christy Wedding, with preacher reading ceremony to bride and groom at altar, her father behind her; "The American Girl as a Bride"
1900-07 William Merritt Johnson
1900-08 Howard Chandler Christy "The American Girl in Society," at a fancy party or social event
1900-09 Albert Lynch "At Sunset" – two women walking arm in arm by some bushes, while a third looks into a pond in the background; the whole surrounded by art nouveau decorations of leaves and acorns
1900-11 Bride in bridal dress
1900-12 Fanny Young Cory Santa, mother, child, and lots of other children all around a Christmas tree
1901-01 George Gibbs
1901-02 Henry Hutt Poor girl selling valentine trinkets to five rich, elegantly dressed women
1901-05 Anna Whelan Retts
1901-06 Maxfield Parrish
1901-08 Alice Barber Stephens Seashore scene, Atlantic City NJ
1901-11 Thomas Mitchell Pierce Woman in red playing golf
1901-12 Thomas Mitchell Pierce Women putting up Christmas decorations
1902-01 Brendon R. Campbell Puritan woman among trees; very much in the Will Bradley style
1902-02 Henry Hutt Two early 18th century sweethearts converse, their images framed in a red valentine heart
1902-03 W. L. Taylor Woman letting down a sheet from her balcony, to her lover below
1902-04 A. F.
1902-05 Albert Herter Two women standing among and smelling flowers among branches of a flowering tree
1902-06 Thomas Mitchell Pierce June bride in dress, veil, and flowers
1902-07 George Gibbs Woman playing tennis, reaching up to return a ball
1902-08 Théobald Chartran Portrait of Mrs. Theodore Roosevelt
1902-11 Edwin A. Abbey Woman singing from a book, in front of organist; three men in background; all are in 18th century costume
1903-02 Charles Dana Gibson "Mr. Gibson's American Girl" from the artist's new work
1903-05 The Paul Helleu Girl
1903-08 A. G. Learned Woman with laurel leaves in her hair, on orange background; "The New Learned Girl"
1903-11 Harrison Fisher Woman in white against red background, carrying birthday cake with twenty candles alight, to celebrate twentieth anniversary of first issue of LHJ
1903-12 Corwin K. Linson Huge bunch of mistletoe, with white bow, labeled Christmas 1903
1904-01 John Singer Sargent Portrait of Miss Ethel Barrymore
1904-02 C. Allan Gilbert Valentine outline against red background encloses man and woman kissing
1904-04 Frank S. Guild
1904-05 Jesse Willcox Smith Young girl reading a picture book
1904-06 Gazo Foudji Japanese woman in traditional red kimono, cherry blossoms on trees; style of Japanese prints
1904-07 C. Allan Gilbert Woman wearing red hat with front peak
1904-08 Frank S. Guild
1904-12 Frank S. Guild Large red bell, labeled Christmas 1904, with large ribbon on rope
1905-01 Katharine N. Richardson Baby's face in circle, on red background
1905-02 Alice Barber Stephens Woman in frilly pink, and wide hat with red ribbon around it
1905-03 Howard Chandler Christy
1905-06 "The bride's bouquet" is a bundle of a couple dozen cherubs
1905-07 Jessie Willcox Smith Woman in red bathing suit, sitting on rocks as the waves crash around her
1905-08 Thomas Mitchell Pierce Woman in long, flowing purple-pink dress sitting up in a hammock, and holding a book
1905-09 Harrison Fisher
1905-10 Harrison Fisher Women in academic robes carrying lighted jack-o-lanterns in a procession; some college sorority ritual?
1906-01 Orson Lowell "Twelfth Night" – churls lifting up "king" in his chair
1906-02 Albert Lynch Woman wearing red draping sash and a sort of giant beret
1906-05 George R. Barse, Jr.
1906-08 Albert Lynch
1906-10 Henry Hutt Bride and groom kneeling down to a large bunch of pink roses
1906-11 Arthur I. Keller
1907-02 Mary Stokes Girl in mediaeval gown holds hand up, startled as a young deer comes up to her in a forest
1907-05 Albert Herter Man and woman in ancient Rome, carrying a pink flowering tree branch and a basket of pink flowers
1907-07 Harrison Fisher
1907-08 W. L. Taylor
1907-10 Harrison Fisher Woman wearing large hat with red ostrich plume, tied down with wide red ribbon and bow
1907-12 W. T. Smedley
1908-06 W. T. Smedley Women in a garden gathering around and inspecting a young man, dressed formally in top hat and tails, and carrying a red book
1908-07 Albert Lynch Woman adjusting a huge bouquet of flowers in a large ceramic vase
1908-08 Edward Penfield
1909-01 Victor C. Anderson Little boy sitting in a narrow crescent moon, looking down
1909-06 Lilian Stannard A view out the door of the country house, down the garden path through vast beds of colorful flowers
1909-08 C. A. Strehlau
1909-11 Harrison Fisher Young woman golfer in red raises her left hand, seems about to take shout "Fore!"
1909-12 George T. Tobin Little baby lying on pillow, playing with knitted blue sock (with decorative fuzzy balls)
1910-01 George Hitchcock
1910-02 Young woman in red, left profile, painted in a style reminiscent of fifteenth century Italy
1910-03 Harrison Fisher Young woman in gray and green holding up and smelling a big bunch of violets
1910-04 View of a lake and meadow, with trees on the shore and birds flying out of the picture toward the reader as Spring comes
1910-05 Harrison Fisher
1910-07 Harrison Fisher
1910-08 Albert Lynch Young woman with long hair, wearing wide-brimmed hat with huge black bow, carrying bunch of pink and red roses
1910-09-01 Harrison Fisher Woman in white with blue scarf, wearing very long white gloves
1910-10-01 Harrison Fisher Young bride, in white bridal gown, holding prayer book
1910-11-01 Harrison Fisher Woman sneaks a look off to her left, with a slight impish smile
1910-11-15 Paul de Longpré Poinsettias on display
1910-12-15 Rose O'Neil
1911-01-15 Anna Burnham Westermann
1911-02-01 Harrison Fisher Man in tails and woman in pink dress dancing
1911-02-15 Coles Phillips
1911-04-01 Coles Phillips White birds soaring against a blue sky
1911-05-15 Harrison Fisher Bridal couple kneel down for the marriage ceremony, while behind them the bridesmaids are carrying flowers
1911-09 George De Forest Brush
1911-10 Harrison Fisher
1911-06 Paul de Longpré Branch with four beautiful yellow-orange roses and some new growth showing
1911-07 Coles Phillips Woman in black swimming clothes standing up on absolute prow of a rowboat
1911-10 Harrison Fisher Woman cuddles her new baby in its small bed, while the father looks on happily
1911-11 Coles Phillips Housemaid and man arranging very large yellow flowers ("fade-away" design in gray)
1911-12 Corwin Knapp Linson Christmas scene on a snowy village street, with dozens of people moving about
1912-01 Little girl in nineteenth century maids costume, in oval gilded wood frame
1912-04 Coles Phillips
1912-07 Maxfield Parrish Men dressed as clowns (Italian, Punchinello figures) pick roses on a stonework baluster with urns
1912-09 Emlen McConnell
1912-11 Jessie Willcox Smith Boy and girl saying grace before eating a meal
1912-12 Maxfield Parrish
1913-01 S. B. Pearse
1913-02 Harrison Fisher
1913-05 Maxfield Parrish Characters in renaissance Italian garb populate a classical stone staircase under spreading rose arbors
1913-06 Harrison Fisher
1913-08 Harrison Fisher
1913-10 Harrison Fisher
1913-12 Maud Tousey Fangel Many small pictures of mothers and babies, showing many parts of a baby's life
1914-01 Augusta Reimer Woman wearing a long, narrow fur coat in a spotted leopard pattern, standing against a purple background
1914-05 Walter H. Everett
1914-07 Charles C. Curran Woman sitting in the garden with a basin of soapy water in her lap, as her daughters play and blow soap-bubbles
1914-08 Harrison Fisher Man and two women in open-top automobile; man and one woman studying map, while second woman seems bored
1914-11 Harrison Fisher Artist painting portrait of woman and her new baby
1915-02 Lester Ralph Couple on skates doing the "New Skating Dance"
1915-03 Francis Miller Woman in blue and pink curtsies; painting named "As You Like Her"
1915-05 Francis Miller Woman holding yellow bird up to her face to talk to it
1915-06 Lester Ralph
1915-07 Lester Ralph Woman driving a speedboat, with man be her side
1915-09 Lester Ralph
1915-10 W. L. Taylor Family home, settled in front of big fireplace
1915-11 W. L. Taylor "The Hanging of The Crane," colonial couple sitting facing fireplace
1916-01 W. J. Aylward
1916-03 Carton Moorpark Blue parrot and white cockatoo on the branch of a flowering tree
1916-04 Pink roses strewn over a checkerboard pattern of black and white tiles
1916-05 Sir Joshua Reynolds [Photograph of a painting by him, little girl Penelope Boothby]
1916-06 Carton Moorpark
1916-07 Orson Lowell Close-up of a marching band, moving right to left
1916-09 John James Audubon Classic Audubon painting of an eagle
1916-10 [unreadable sig] Three colorful exotic birds with very long tail feathers
1917-03 Philip Boileau Woman in red shawl holding up a small child in her right arm
1917-04 ___ ___ [symbol "T"] Chinese baby and dog look at frog in pool
1917-05 Nellie W. Brenizer Glacier National Park (from a photograph by Fred H. Kiser)
1917-06 Carton Moorpark Red Cross nurse (probably overseas on the War front) holds dog by the paws on its bandaged front legs
1917-07 George D. Sproul
1917-08 J. L. G. Ferris
1917-09 Howard Giles
1917-10 F. S. Bruner
1917-11 Harold Brett
1918-06 Harold Brett Two women on a swing
1918-11 Frank Godwin Pixies painting Fall colors on leaves and pumpkins
1918-03 F. S. Brunner
1918-04 F. S. Brunner "Her Souvenir," woman opens up a box containing a German helmet, shipped from the World War front
1918-05 Harold Brett Two women putting out their service flag, two blue stars
1918-08 W. J. Aylward Sailing ship "Columbia" in a painting entitled "On the Seas Once More"
1918-09 Carton Moorpark Decorated! Fighting dog is honored: "For services of valor and distinction, the Republic of France confers on you its Cross of War"
1918-10 Harold Brett
1918-11 Harold Brett Soldier in the trenches shows his buddies a picture of his mother, "His Thanksgiving"
1919-03 Gayle Porter Hoskins Troop ship, crowded with troops returning from the war
1919-04 Howard Giles Returned soldier having reunion with his wife and child
1919-05 Robert L. Dickey
1919-07 W.L.Taylor Woman in flowing gown, symbolizing peace; painting entitled "The New Day"
1919-08 Carton Moorepark Blue and yellow parrot on a branch
1919-09 Harold Brett Couple in an open airplane taking off on "The Honeymoon Express"
1920-01 Carton Moorepark
1920-02 Charles E. Chambers Woman looking up at bright red and blue parrot in a pet shop
1920-03 Carton Moorepark
1920-04 Edna Cooke
1920-05 Carton Moorepark
1920-06 Edna Cooke
1920-07 Frank A. Nankivell
1920-08 Edna Cooke
1920-09 Walter Briggs Two men vying for the attention of a lady with a parasol, who stares straight ahead
1920-10 Coles Phillips
1920-11 Samuel Nelson Abbott Two pilgrims
1920-12 Clara Elgene Peck Santa walking and waving, crowded by pipers, a jester, and children
1921-01 W. T. Benda Women walking forward up a rocky slope, with bright sun shining in the background to represent Hope after the war
1921-02 Woman in green dress looks at handful of flowers, contemplating Valentine's day; heart symbol in background
1921-06 Harry Morse Myers Western woman combs out her hair in the light from several Oriental lanterns.
1921-08 Thomas Webb Woman looks longingly or despondently at a bridal veil kept in "The Hope Chest"
1921-09 Maud Towsey Fangel
1921-10 Coles Phillips Woman near the top of a stepladder holding drapery material out to fit it to a window space
1922-04 Henry J. Soulen
1922-06 Henry J. Soulen Woman in red and yellow oriental gown offers food to white cockatoo
1922-07 Maud Towsey Fangel
1922-08 Samuel Nelson Abbott Colonial-era man and woman sitting on a fence, exchanging compliments; for some reason it's titled "Salt Water Taffy"
1922-10 Francis Miller Woman in pink and white floral print dress stepping carefully along a dirt garden path
1923-01 Maud Towsey Fangel
1923-10 F. Sands Brunner
1924-05 Gertrude Kay
1924-06 H. J. Soulen
1924-09 Maud Towsey Fangel
1924-10 J. Knowles Hare
1925-01 Maud Towsey Fangel
1925-02 J. Knowles Hare
1925-03 Marguerite Kirmse
1925-04 ___ Kay
1925-05 S. N. Abbott
1925-06 J. Knowles Hare
1925-07 J. Knowles Hare
1925-08 Maud Towsey Fangel
1925-09 Emile Aubrey
1925-10 W. E. Webster
1925-11 Stark Davis
1925-12 J. Knowles Hare
1926-01 Nell Hott
1926-02 J. Knowles Hare
1926-03 Gertrude A. Kay
1926-04 J. Knowles Hare
1926-05 Henriette Willibeek Le Mair
1926-06 W. E. Webster
1926-07 Walter Biggs
1926-08 J. Knowles Hare Young girl on beach with ice-cream cone and pail
1926-09 S. N. Abbott
1926-10 Joseph Simont
1926-11 W. E. Webster
1926-12 J. Knowles Hare Woman singing Christmas carols, outside in light snow
1927-01 W. E. Webster
1927-02 J. Knowles Hare Woman in blue, seated, with fan
1927-03 Maud Tousey Fangel Woman holding baby onto shoulder
1927-04 Harold Copping
1927-05 W. E. Webster
1927-07 Guy Hoff
1927-08 J. Knowles Hare
1927-09 H. J. Soulen
1927-10 J. Knowles Hare
1927-11 J. Knowles Hare
1927-12 Rosie O'Neill
1928-01 J. Knowles Hare
1928-02 J. Knowles Hare
1928-03 J. Knowles Hare
1928-04 Norman Rockwell
1928-05 Harry Morse Meyers
1928-06 Hayden Hayden
1928-08 Thomas Webb
1928-09 Hayden Hayden Woman traveler surrounded by trunks and suitcases; men coming from rear to help
1928-11 Hayden Hayden
1929-02 Roy Spreter Man and woman in winter clothes, with her yellow scarf fluttering to the right past his neck
1929-04 Hayden Hayden Man and woman flirting in rainy Spring, April showers, man carrying an umbrella and about to rescue woman, who doesn't have one
1929-05 Ben Dale
1929-06 John Newton Howitt
1929-07 Harold Brett
1929-08 Hayden Hayden
1929-09 Eleanor Campbell
1929-12 H. J. Shuler
1930-01 Robert Edmund Lee
1930-04 Robert Edmund Lee
1930-09 Robert Edmund Lee
1931-01 Maxfield Parrish Woman skiing down a snow-covered slope
1931-02 Nickolas Murray
1931-03 May Wilson Preston Woman in red being dragged along by her dog on a leash
1931-04 John La Gatta Three women lounging in long dresses, yellow, white, and green; on purple background
1931-05 Nickolas Muray
1931-06 Floyd Munson
1931-07 John LaGatta
1931-08 Jules Erbit Woman in yellow sitting on the sand at the beach, with small child hugging her
1931-10 Bradshaw Crandell
1931-11 E. M. Jackson
1931-12 Bradshaw Crandell Girl writing letter to Santy (Claus)
1932-01 E. M. Jackson
1932-02 E. M. Jackson
1932-04 Norman Rockwell Modern woman in skirt strides forward against background of her earlier counterpart in clumsy, billowing dress
1932-05 E. M. Jackson
1932-11 Guy Hoff
1933-01 George Rapp
1933-02 George Rapp
1933-03 John La Gatta Woman in white dress with large blue fan, talking to man in white tie
1933-05 Gertrude A. Ray
1933-07 Major Felten
1933-08 John La Gatta
1933-09 J. Knowles Hare
1933-10 Jon Brubaker
1933-12 Jon Brubaker
1934-02 John La Gatta
1934-03 Charles E. Chambers
1934-04 Roy Spreter
1934-05 Eugene Iverd
1934-07 Al Parker
1934-09 Eugene Iverd Children walking to school
1935-01 Penrhyn Stanlaws
1935-03 Penrhyn Stanlaws
1935-06 Charles F. Chambers Woman in plaid sundress, and wide straw hat with plaid top
1935-07 Robert Bagby Woman in black with white flower-dot pattern, white flower fringe around neckline
1935-08 Woman swimming [Photograph]
1935-09 George Rapp Smiling woman in red dress and hat, and brown jacket, carrying book and notebook
1935-10 Fowler Boghy Woman wearing red hat and dark fur coat
1935-11 John La Gatta
1935-12 Eugene Iverd Boy and girl in ecstasy as they look at their Christmas presents
1936-01 James M. Preston Old-time stagecoach at a coaching inn in winter, shoppers walking, snow on ground; small picture in simple wide gold frame
1936-02 Penrhyn Stanlaws Woman in pink dress with flowers on back, sitting, facing right
1936-03 Malte Hasselriis Brunette woman in yellow blouse, facing right but turning to left, against blue background
1936-05 Vincent Van Gogh "Sunflowers"
1936-06 Al Parker Blond woman in bridal veil and headdress, facing left
1936-07 Woman in yellow swimsuit diving into the water
1936-08 Woman in red wearing two pink roses in her hair, on a transparent round veil
1936-09 Jane Miller Boy and girl sitting on Victorian sofa eating pink ice cream
1936-10 Al Parker Woman in exotic red hat with bird-wing decoration and trim
1936-12 John La Gatta Woman in white with red flower trim, writing lists, holding pen to lips and smiling as she thinks
1937-01 Malte Hasselriis Madonna, in large white frame painted with medieval angels and decorations
1937-02 Al Parker Smiling woman on white background, with Valentine heart doilies bordering all around to give a "card" effect
1937-03 Jane Miller Modernistic sketch of woman with flowers in hair
1937-04 V. Steichen Woman in blue, pink, purple dress holding up a flowing flowered boa or garland, against morning glories in background [Photograph]
1937-05 John La Gatta Man in blue jacket holds up the face of a woman in yellow dress as he is about to kiss her, among multicolored irises
1937-06 Malte Hasselriis Centerpiece decoration of flowers arranged as graphical elements on a multi-tined doily
1937-07 Al Parker Face of a blonde woman in blue stripes, angled bottom right up to top left, looking up
1937-09 Margaret Jervix View of back of boy and girl walking to school (scrap cloth and paper construction)
1937-10 V. Steichen Woman in tweed suit and black hat, with stalk of wheat between her lips: "Typical woman of America; what does she think?" [Photograph]
1938-03 Al Parker
1938-07 Al Parker Blonde woman in polka dots, looks about to be kissed by man leaning in from the left
1938-12 Zoltan FParkas Man and woman ballroom dancing [Photograph]
1939-01 Ski Weld
1939-06 ___ Steichen
1939-08 ___ Steichen [Photograph]
1939-10 Al Parker
1939-12 Al Parker
1940-12 Al Parker
1944-12 Al Parker
1945-02 Maxim Kopf
1945-12 Al Parker
1946-02 André de Dienes
1946-03 ___ Mead-Maddick
1946-05 Wilhelmina Cushman
1946-07 John Engstead Woman in sunbonnet decorated with pink ribbons
1946-08 Al Parker
1946-10 Robert C. Atherton
1946-12 Al Parker
1947-04 Paul Cezanne "Vase of Flowers"
1947-11 Gladys Rockmore Davis Young girl with dachshund, sitting on Victorian couch
1948-12 Al Parker
LADIES' WORLD:
1892-02 [Advertisements for seeds and flowers]
1894-11 [Advertisements]
1894-11 [Advertisements]
1895-08 [Advertisements] [Advertisements]
1895-10 Warren B. Davis Woman sitting under a tree, fallen leaves on the ground represent October
1895-11 Warren B. Davis Woman and girl feeding turkeys, fattening them up for Thanksgiving
1895-12 Warren B. Davis
1896-01 Warren B. Davis Two women at a frozen pond, one standing on the ice on skates helping the other one onto the ice
1896-02 Warren B. Davis Four women teasing Cupid, the mailman, trying to get him to give them some Valentine's Day cards
1896-03 Warren B. Davis Woman standing at the edge of the sidewalk in a city park, with the wind puffing out her clothes
1896-04 Warren B. Davis
1896-05 Warren B. Davis
1896-07 Women bicycling and playing outdoor games, for the Outing and Bicycling Number
1896-08 Warren B. Davis
1896-09 Warren B. Davis
1896-10 Warren B. Davis Woman sweeping fallen leaves, gathering them to burn in a bonfire; representing October
1896-11 Warren B. Davis Woman trying to catch an apple dangling from the ceiling on a string, while her daughter laughs
1896-12 Warren B. Davis Woman happily carrying a bundle of evergreen branches, with more short branches sticking out of her hat
1897-01 Warren B. Davis Young woman grins as she packs a snowball to throw at you. Frame: snow-covered trees and fields.
1897-02 Man and woman in eighteenth-century clothes hold hands up in a formal dance pose, for the St. Valentine Number. Frame: lacework and Cupids.
1897-04 Warren B. Davis Woman carrying a potted Easter lily she has just bought from a woman selling them on a sidewalk. Frame: flowers.
1897-05 Woman leaning into a branch of a flowering tree to smell the blossoms. Frame: blossoms.
1897-07 Woman lighting a large firecracker, while her daughter holds her ears in anticipation and her son waves an American flag. Frame: flags, bunting, and fireworks.
1897-08 Woman lying at ease, halfway in a hammock between two trees in a grassy area, reading a book. Frame: hiking and bicycling on vacation.
1897-09 Mother walking her young daughter down a country road, off to the first day of school. Frame: boys and girls at recess activities at a schoolhouse.
1897-10 Woman in elegant costume, riding sidesaddle on a horse down a country lane, meets farm boy on a burro. Frame: large flowers and branches.
1897-11 Warren B. Davis Young woman holding out the Thanksgiving turkey's wishbone to you to pull. Frame: stylized flower border.
1897-12 Woman standing under the Christmas mistletoe, smiling at you as she pushes open the curtains to a hidden room behind her. Frame: holly leaves and berries.
1898-01 Woman standing in the snow, leaning over with her hands in her muff – or is she about to throw a snowball? Frame: thin filigree decorations.
1898-02 Woman starting to smile as she listens to the Cupid hovering near her head and whispering in her ear. Frame: netting, with Cupid bursting through; and arrows.
1898-03 Woman standing in the March winds, holding onto her hat as the winds blows out her boa scarf. Frame: cutwork decorations.
1898-04 Woman looking up at the sky, holding one hand out to feel if it's raining while the other holds an unopened umbrella. Frame: decorations.
1898-05 Woman in a swing, apparently hanging from a tree branch. Frame: flowering tree, blossoms on a branch.
1898-10 Woman examines opened sycamore ball, with picture framed in trees, branches, leaves, and balls
1898-11 Young woman in apron carrying high a roasted turkey for Thanksgiving
1898-12 Woman decorating Christmas tree; her picture surrounded by small versions of the women in all of the covers of the previous eleven months
1899-01 Woman skating on a pond, lifting her hands up, her right hand inside a fur muff, to help her balance
1899-04 Woman smiling, even though she's having to hold an umbrella up over her back to keep out the driving rain
1899-05 Woman carrying a lot of branches with flowers in her apron
1899-06 Woman holding a rose in her left hand, and picking from a rose bush with her right
1899-07 Woman holding her hands over her ears as loud firecrackers explode nearby
1899-09 Woman playing tennis, throwing the ball up to serve it
1899-11 Woman looking at a bunch of turkeys, preparing to pick one out for Thanksgiving, as a boy throws feed to them
1900-05 Woman staring dreamily as she puts her head on her hands, elbows on the low-lying branch of a flowering tree
1900-06 Woman picking flowers in a field, seen through a frame resembling a keyhole surrounded by dozens of black-eyed susans
1900-09 Woman about to tee off on a golf course, a caddy holding her bag behind her
1901-02 Woman reading a letter in a medieval-like room where the window is glazed with diamond panes
1901-04 Happy woman bursting out an eggshell sitting on a bunch of Easter lilies, for the Easter number
1901-09 Woman traveler, standing with her steamer trunk, a leather bag, hat box, golf bag, and tennis racquet, returning from summer vacation
1902-02 Woman reading love letter and pulling a red rose out of a bunch, as Cupids prepare to fire the arrow
1903-07 Allegorical woman of America sitting on a marble throne, her right foot on a marble sphere; behind her a symbolic American eagle has its feathers up and spread wide
1903-11 Modern woman doing something with a potted plant, framed by harvest pumpkins and Thanksgiving turkeys
1905-07 Eliot Keen
1905-09 Art nouveau woman holding swirling ropes as the wind blows billows of cloth and autumn leaves frame the logo
1906-02 Cupid sitting on a plush cloth heart, getting tips from another little boy dressed as a clown, while doves fly above
1906-05 Ante-bellum women flank a gentleman, holding him by his arms, in flowering time in the old South; he isn't going to be able to escape this time
1906-08 Woman fishing determinedly with straight pole, at the side of a lake
1906-09 Woman in green pets her dog as they walk by the gate to a garden full of flowering hollyhocks in all colors
1907-06 George T. Tobin
1907-07 George Brehm
1909-09 Young woman in white and large flat hat turns her head to her right to look straight out at you
1909-12 Charlotte Weber-Ditzler Woman standing next to a vaguely seen sleigh, holding a muff in her right hand and a bundle of holy in her left arm
1910-01 ___ Pilsworth
1910-04 Girl in white house clothes feeding one of a large bunch of small chicks
1910-06 Alice Sargent Mother sitting on her rocking chair, holding her daughter up on her knee and looking like she's about to kiss her
1910-08 Mabel B. Hill
1910-11 C. M. Burd Man sitting by himself at a table, knife and fork held up and ready, while four men behind are bringing out Thanksgiving turkey, boar's head, plum pudding, and soup
1911-01 George T. Tobin Girl with red bow, holding a fluffy white cat on her lap
1911-02 B. Cory Kilvert Boy and girl walking on snowy ground past a large snow mound, while another boy and very young child watch them
1911-03 Charlotte Weber-Ditzler Woman with auburn hair, wearing black bow in front
1911-04 Woman wearing purple floral Easter bonnet
1911-05 Walter Tittle Woman wearing a red sailor scarf or neckerchief
1911-06 Oscar Theodore Jackman Young woman lounging on a shipboard deck chair, staring ahead musingly and wearing red coat and blue plaid blanket
1911-07 George T. Tobin Left profile view of a girl stretching up to smell a red rose in a bouquet in a vase, her right profile reflected in a mirror on the table
1912-01 Charlotte Weber-Ditzler Woman wearing red hat and fur muff celebrating New Year's Eve with horn and pennant reading "1912"
1912-03 Woman in light blue with white lace, wearing a large hat with a huge light blue ostrich feather
1912-04 W. D. Stevens Woman in peasant dress holding an armful of flowering tree branches
1912-06 M. E. Musselman Woman wearing large floppy hat holding a bunch of pink roses up against her breast
1912-07 Harrison Fisher Woman wearing red and white striped jacket, holding a tennis racquet
1912-08 Charles Dana Gibson "Mary," portrait of a woman with auburn hair; illustrating the serial "What Happened to Mary"
1912-09 Woman in gray suit with large mushroom-floppy hat with huge feather on top; the Fall Fashion Number
1912-11 Charles Dana Gibson Head and shoulders portrait of a woman against a red background; probably another portrait of Mary
1912-12 Howard Chandler Christy Woman in blue smiling as she falls back on her chair, as man in white tie presses his affections on her
1913-01 Harrison Fisher Woman wearing white fur neckpiece, grey gloves, and a black hat with a purple ostrich feather
1913-02 M. E. Musselman Woman in white and blue, with blue ostrich feather
1913-03 Harrison Fisher Woman smiling, even though she has to push the umbrella up against the rain and wind
1913-04 M. E. Musselman Woman standing among the branches of a flowering tree, pushing a branch down so you can see her
1913-05 Harrison Fisher Woman wearing white lace shirt, and tan hat with two large pink roses for decoration
1913-06 Charles Dana Gibson Portrait of the "Gibson Man" explaining "Why I Am Still a Bachelor"
1913-07 Frank X. Leyendecker Gypsy woman selling carnations
1913-08 Portrait of actress Mary Fuller, in the movie serial "What Happened to Mary"
1913-10 Harrison Fisher Woman in off-shoulder pink satin, with long silver-white hair
1913-11 M. E. Musselman Pleasingly pleading woman with yellow rose at her cleavage
1913-12 Harrison Fisher Calculating woman in red santa hood with white fur trim, against a pine tree branch background
1914-01 Photograph of actress Mary Fuller, in the movie serial "What Happened to Mary"
1914-02 Woman in oval frame, wearing hair in cloth, biting her knuckles, to illustrate "Wanted: a Hero"
1914-03 M. E. Musselman Smiling woman with dark fur neckpiece and hat with long thin feathers
1914-05 Auburn-haired woman in red brown, turning her head from left profile to look at you
1914-06 Philip Boileau Girl stares dreamily off into space, her chin on her hand, elbow on the table, with yellow-orange roses
1914-07 Photograph of "The Thanhauser Kidlet," claimed as "the best known baby in the world"
1914-08 Philip Boileau Mother holding son against her shoulder
1914-09 Clarence F. Underwood Woman in white blouse, seated in front of multicolored background
1914-10 Clarence F. Underwood Seated woman in blue, adjusting her white gloves
1914-11 Philip Boileau Woman in black hat with half-veil over eyes
1914-12 Clarence f. Underwood Woman in green, with black cape and hat, seated sideways across a wooden chair
1915-01 Clarence F. Underwood Woman in black fur, and red-feathered hat
1915-02 Clarence F. Underwood Woman in red, with ice skates, leaning over rail
1915-03 Clarence F. Underwood Society woman sitting in a plush red seat at the theater or opera, holding opera glasses
1915-04 Sepia-tone colorized photograph of Mary Pickford
1915-05 Clarence F. Underwood
1915-06 Frank Graham Cootes Woman in green hat with large green ribbon hanging off it: "Our Ready Made Girl"
1915-07 Philip Boileau Mother embracing two young sons
1915-08 Howard Chandler Christy Woman in light blue, with pink roses
1915-09 Penrhyn Stanlaws Woman in white/floral, with flowered hat, writing on pad
1915-10 Clarence F. Underwood Woman in brown raincoat, with umbrella
1915-11 Neysa McMein Man and woman in raincoats or outerwear topcoats, man with his left around woman's shoulder, lips against her cheek
1915-12 Clarence F. Underwood Woman in turquoise dress sitting on stairs, while man leans over curved banister to talk to her
1916-03 Clarence F. Underwood
1916-11 Woman in black dress and hat, and white blouse, looking defiantly off to her left. Story: "What Are the Seven Deadly Sins?"
1916-12 Clarence F. Underwood Woman in red, holding medium-sized black dog
1917-01 Clarence F. Underwood Elegant woman dressed in black fur coat
1917-02 Clarence F. Underwood Woman hiding behind feather fan
1917-03 Clarence F. Underwood Woman in green overcoat walking strongly through winter cold
1917-04 Clarence F. Underwood Woman in yellow raincoat opening umbrella as rain starts
1917-05 Clarence F. Underwood Auburn-haired woman in elegant pink dress is satisfied as she examines her face in mirror
1917-06 Clarence F. Underwood Woman in white shirt with striped black collar and black hat, wearing red cravat
1917-07 Clarence F. Underwood Woman in blue dress and yellow-green coat looking at a chocolate piece from a small white box
1917-08 Clarence F. Underwood Woman in military hat and brown uniform aiming rifle directly at the reader, probably to help save America
1917-09 Clarence F. Underwood Woman in white raincoat carrying a red umbrella
1917-10 Clarence F. Underwood Woman in white nurse's uniform cutting food on a plate
1917-11 Clarence F. Underwood Woman in black and white sitting, holding a golf club in her lap
1917-12 Clarence F. Underwood Elegant woman in black coat and furs and scarf
1918-01 Clarence F. Underwood Smiling woman in black, with brown and black fur neckpiece
LAUGHTER:
1925-10 Charles Hargens
1925-12+01 Charles Hargens
1926-02 H. S. Moskowitz
1926-04 Enoch Bolles
1926-05 Enoch Bolles
1926-06 Enoch Bolles
1926-07 Enoch Bolles
1927-02 Enoch Bolles
1927-05 Enoch Bolles
1927-10 Enoch Bolles
1928-03 Enoch Bolles
LEDGER MONTHLY:
1901-07 Warren B. Davis Woman, with girl lighting firecracker; columned mansion in background
LESLIES [MONTHLY] MAGAZINE:
1905-07 Beverly Towles Eddies in a stream, leading off into the distance among trees, seen through a row of
classical columns
1905-08 Oriental theme drawing, with large gateway and potted citrus tree [last issue under this title]
LESLIE'S WEEKLY:
1901-07-04 Florence Lord Boughton
1909-07-01 ___ Monahan Woman, in hat decorated with fireworks
1910-11-03 Ethel Pennewill Brown
1911-12-21 Arthur Crisp Exhausted mailman carrying huge load of Christmas packages
1912-09-26 Pearse Ennes Woman waving
1912-12-29 A. Tyler Woman in small boat in harbor, being sold caged bird from another small boat, "Midwinter in Southern waters"
1913-01-23 C. Murphy Statue on tall column: "The Lee statue, New Orleans, LA"
1913-12-18 S. M. Arthurs Doctor examining boy at "The opening of the Grippe Season"
1914-01-08 Gordon Grant Woman in red throws snowballs, but the snowman whose nose she is tickling with the feather on her hat seems doubtful about it all
1914-08-13 Gordon Grant Woman playing tennis, swinging at a ball, has another ball in her left hand
1914-09-17 Emil Flohri The Kaiser and his field marshal
1914-12-17 Henry F. Wireman
1915-01-07 Beverly Towles
1915-09-09 Howard Chandler Christy "Fate tracing new boundaries" as she takes her paintbrush to the global map of Europe
1915-11-18 H. A. Petersen A machine gun and crew ready and waiting "On the Italian line"
1915-12-02 Katharine R. Wireman
1916-07-06 James Montgomery Flagg Uncle Sam asks, "What are YOU doing for preparedness?"
1916-08-03 Orson Lowell
1916-09-14 Emil Flohri Woman totals up the cost of the first two years of WW1 in lives and money and territory
1916-10-05 Norman Rockwell Doctor prescribes Schoolbooks for the boy who wants to stay home in bed, sick with "Schoolitis"
1916-11-23 Frank X. Leyendecker Boy is ready and waiting with knife and fork, for Thanksgiving dinner to begin, while the adults are still partying in the other room
1917-01-11 Norman Rockwell Elderly man with black satchel, reading newspaper, while young woman looks up from her book – "Fact and fiction"
1917-02-01 Norman Rockwell Boy, "Helping mother" struggles to get thread into the eye of a needle
1917-02-08 Charles Sarka
1917-03-08 Superdreadnaught "Pennsylvania" passing by in the East River (New York City) [Photograph]
1917-03-15 Charles Sarka Statue of Liberty radiating beams in all directions: "The Light That Never Fails"
1917-03-22 L. A. Shafer Sailors manning a deck gun during a sea battle
1917-03-29 Charles Sarka Soldier, sailor, and Uncle Sam standing
1917-04-12 Charles Sarka
1917-05-03 James Montgomery Flagg
1917-05-10 Charles Sarka
1917-05-24 Lynn Bogue Hunt
1917-06-14 L. A. Shafer
1917-06-21 Emil Flohri
1917-06-28 Charles Sarka
1917-07-05 Orson Lowell
1917-07-12 James Montgomery Flagg
1917-07-19 Charles Sarka
1917-08-02 James Montgomery Flagg
1917-08-23 Emil Flohri
1917-09-15 Frank X. Leyendecker
1917-10-06 Orson Lowell
1917-10-13 Orson Lowell
1917-10-20 Lynn Bogue Hunt
1917-10-27 David Robinson
1917-11-03 Clyde Forsythe
1917-11-10 Charles Sarka
1917-11-24 Lynn Bogue Hunt American eagle attacking a German dachshund on the ground
1917-12-01 James Montgomery Flagg Woman in Santa red with fur trim, knitting warm clothes – "The Santa Claus of 1917"
1917-12-08 Orson Lowell
1917-12-22 Norman Rockwell
1917-12-29 James Montgomery Flagg
1918-01-12 Orson Lowell
1918-01-19 James Montgomery Flagg
1918-02-02 Orson Lowell
1918-02-09 Charles Sarka
1918-02-16 Charles LeRoy Baldridge
1918-02-23 Charles LeRoy Baldridge
1918-03-09 Charles Sarka
1918-03-30 Norman Rockwell American soldier carefully waters a tulip planted in war rubble, on "Easter"
1918-04-06 Charles Sarka
1918-04-13 Orson Lowell
1918-04-27 Clyde Forsythe An angry Uncle Sam is at bat, as a baseball with the face of the Kaiser on it is just about to get blasted out of the park
1918-05-04 James Montgomery Flagg
1918-05-18 Orson Lowell
1918-05-25 James Montgomery Flagg
1918-06-01 Charles Sarka
1918-06-08 ___ Tyng
1918-06-15 Grant Hamilton
1918-06-22 Grant Hamilton
1918-07-06 Orson Lowell
1918-07-13 Gordon Ross
1918-08-03 Charles Sarka
1918-08-17 Grant Hamilton
1918-08-31 ___ Casovant
1918-09-14 Charles Sarka
1918-10-05 Charles LeRoy Baldridge An American WW1 doughboy is happy to get coffee and a sandwich at the YMCA, "At the sign of the Red Triangle"
1918-10-12 Grant Hamilton
1918-10-26 Charles Sarka
1918-11-16 Charles Leroy Baldridge Town crier in small French village
1918-11-23 Orson Lowell
1918-11-30 Charles LeRoy Baldridge
1918-12-07 Christmas wreath surrounding a Blue Star flag
1918-12-21 James Montgomery Flagg
1919-03-08 Haskell Coffin
1919-03-22 Norman Rockwell Elderly telephone eavesdropper is startled by what she overhears on "The party line"
1919-04-26 Joseph Cummings Chase
1919-10-18 Lon Megaegee Mexican revolutionaries on horseback
1920-01-10 ___ Calvert The New Year Baby carries a carpetbag and a "Dry" tag in his silk top hat
1920-02-14 Joseph Cummings Chase Attorney General A. Mitchell Palmer
1920-05-29 Charles Sarka
1920-08-07 James Montgomery Flagg
1920-10-09 Rear Admiral William S. Benson [Photograph]
1921-01-29 N. Ballantyne
LIBERTY:
1924-07-12 Guy Hoff Woman wearing hat with yellow feather, and a fox neckpiece
1924-10-18 Haskell Coffin Portrait of a brunette woman
1924-11-15 Leslie Thrasher Woman holding reins of her horse, and carrying big bunch of red maple-leaf branches
1924-11-29 Joseph Farrelly
1925-07-25 J. F. Kernan
1925-08-01 J. H. Streibel
1925-09-05 Ruth Eastman
1926-03-20 Walter Beach Humphrey
1926-04-03 Ruth Eastman
1927-02-19 Leslie Thrasher Man singing loudly as he washes himself in the bathtub
1929-02-02 Leslie Thrasher
1929-04-20 Leslie Thrasher
1929-05-18 Leslie Thrasher
1929-06-01 Leslie Thrasher
1929-07-27 Leslie Thrasher
1930-12-13 Leslie Thrasher
1931-03-28 Leslie Thrasher
1932-04-23 Leslie Thrasher Woman in low-cut gown, head shot against broad multicolor stripes
1932-07-09 Leslie Thrasher
1932-07-16 Georgia Warren Farm girl holding bunch of blue flowers, some pink ones
1932-09-10 Leslie Thrasher
1932-10-01 Leslie Thrasher
1933-01-07 Leslie Thrasher
1933-03-25 B. McCowan
1933-09-16 B. McCowen Woman on scale; man's dog adds his weight
1933-11-11 Baldy McCowen Man in dinner jacket is ironing his own pants on a makeshift ironing board
1933-12-02 ___ Paderewski Woman with axe being chased by Thanksgiving turkey; done in cloth pieces and photographed
1934-02-03 Revere F. Wistehuff Woman reaching for live lobster which has crawled out of grocery basket
1934-03-10 John Newton Howitt Cowboy plays accordion, with his arms completely surround smiling woman
1934-03-17 Leslie Thrasher
1934-06-23 The Braleys Wedding couple being photographed against fake Niagara background
1934-06-30 Leslie Thrasher Girl points and leads hike up rocks, while man puffs along behind
1934-07-14 Arthur Crouch
1934-08-04 Arthur Crouch Girl swimming down from the water level is not amused to see boy swimming down toward her
1934-08-25 Irene Zimerman
1934-09-01 Arthur Smith Woman doing high dive into pool in front of an audience
1934-09-15 Harry F. Rudd Schoolboy being taunted by little devils reminding him about fishing, baseball, and swimming
1934-09-29 Carl Pfeufer
1934-10-06 R. C. Kauffmann Woman swinging a golf club
1934-10-17 Arthur Smith Football player carries ball forward out of symbolic stadium image background
1934-10-20 Arthur Crouch
1934-11-03 Vernon Grant
1934-11-10 Les ___
1934-11-24 Les ___
1934-12-08 Harold Wahl Mountain climber reaches top of peak to find angry eagle threatening him
1935-01-05 [Calendar for 1935]
1935-03-02 Anthony Fraioli Man and woman playing ping-pong; drawn as (or photographed from) paper cut-outs
1935-03-09 "Les" Boy going to dentist is happy to discover the dentist is away when he arrives
1935-04-06 Lumen Winter Constructed paper clown face and ruff over cut-outs picture of circus aerialists
1935-07-06 Man carrying child piggy-back through seashore surf
1935-08-03 Monte Crews Janitor painting large woman in maid's uniform as a beautiful "Cleopatra"
1935-09-28 George Larkin Woman carrying two dogs in truck cab; driver is grinning but second man in the front seat is angry that a dog is licking him
1935-11-09 Carl Pfeufer Emperor Hailie Selassie of Ethiopia
1935-11-30 Walter M. Baumhofer Desert adventurer with gun and pith helmet
1936-01-18 Victor Tchetchet Portrait of Dr. John A. "Jafsie" Condon and others involved in the Lindbergh kidnapping trial
1936-02-01 Victor Tchetchet Edward, Prince of Wales (the abdicator), in uniform
1936-03-14 George Larkin Man and woman struggle with Income Tax return and numerous bills
1936-03-21 George Larkin Woman in green dress and hat for St. Patrick's Day -- and orange dress (!)
1936-04-04 Walter M. Baumhofer Indian militiaman "Company of the Damned"
1936-04-25 Major Bowes speaking into radio microphone; woman in the background
1936-05-09 George Larkin Mary Pickford, holding reins of a horse with flowers on its neck
1936-06-20 Carl Pfeufer Republican convention: portraits of Lincoln, Teddy Roosevelt, and a Question Mark for the 1936 candidate
1936-08-01 [Photographs and drawings of various Lindbergh kidnapping case figures]
1936-08-08 George Larkin Woman in shorts paddling canoe on a mountain lake
1936-09-05 Edgar Franklin Wittmack Fully equipped safari hunter tweaks his mustache, but the animals have all seen him and are running away
1936-09-12 John Newton Howitt Two men in Arab dress fight with daggers, while two women watch in horror
1936-09-19 Stephen Grout John Barrymore, in costume and illustrating "The Loves of John Barrymore"
1936-09-26 Scott Evans Woman drum majorette leads band at college football game or in a parade
1936-10-03 Lee Brown Black cannibal native sitting under palm tree; 3D rendered style
1936-10-10 Cole Bradley Horsewoman shouting and waving cowboy hat excitedly as horse rears up
1936-10-17 Cole Bradley Football player has just kicked off the ball, direct front view of him in stadium
1936-10-24 Hubbell Reed Enthusiastic woman runner with fabulous legs is dragging along less enthusiastic nerdboy
1936-10-31 Scott Evans Sexy witch in Hallowe'en cover, just five minutes after one (a.m.)
1936-11-07 Scott Evans Uncle Sam painting an elephant/donkey weathervane, for the Elections issue of the magazine
1936-11-21 Scott Evans Long, low, luxurious touring car, with symbolic babe in bikini and flowing cape overall
1936-11-28 Jay McArdle
1936-12-19 John Newton Howitt Woman examines various men's ties (for gift?)
1937-01-02 Tom Hall
1937-02-13 Monte Crews Boy sewing patch onto his Scout uniform while his sister giggles at his clumsiness
1937-02-20 Tom Hall Woman in magician's cape juggles valentine hearts
1937-02-27 H. Roeg Little boy triumphantly shows doorman the hatchet he used to chop down the evergreen tree at the apartment house entrance
1937-03-06 Tom Hall Woman skater, en pointe, smiles at man skater who has fallen on his butt
1937-03-20 Tom Hall Woman dancing Irish style in costume with shamrocks
1937-03-27 John Newton Howitt Flower delivery boy sneaks a rose out to give to girl
1937-04-03 R. C. Kauffmann Woman in red looks at herself in hand mirror
1937-04-10 Scott Evans Woman in red robe, at dressing table
1937-04-17 Gaston Means [Photographs]
1937-04-24 Revere F. Wistehuff Woman in stained riding clothes hitchhiking, apparently after having had her horse run away
1937-05-01 Arthur Smith Dancing man and woman arguing over how he stepped on her foot
1937-05-08 Robert G. Harris Man and woman in swing
1937-05-15 Edward VII and Mrs. Simpson [Photographs]
1937-05-22 John Holmgren Woman playing tennis
1937-05-29 Jerome Rozen Man saws wood while bum carves boat
1937-06-05 Ellen Segner June bride in white satin, with white flower bouquet
1937-06-26 Ellen Segner Woman in white swimsuit sitting on giant beach ball
1937-07-17 Russell Sambrook Unhappy policeman sitting in dentist's chair, about to undergo it
1937-07-24 Robert C. Kauffmann Woman sitting in the end of a small sailboat, smiling back at the reader
1937-07-31 Robert G. Harris Man and woman sit at table under umbrella shade; woman takes off shoes for relief
1937-08-21 Robert G. Harris Two women fishing, with small fish on line
1937-10-09 Harold Anderson
1937-11-20 Michael Dolas Boy selling flower to woman, with man with college pennant
1937-11-27 Charles Twelvetrees Boy and girl breaking turkey wishbone
1937-12-04 Ellen B. Segner Woman hunter, shooting gun at flying waterfowl
1937-12-18 Robert G. Harris Woman looking up new parrot's words in dictionary
1937-12-25 Harold Anderson Santa Claus reading note posted by fireplace; puppy and kitten in stockings
1938-01-01 Robert G. Harris Couple dancing in the New Year
1938-01-15 Jules Gotlieb Woman in green, with white wrap
1938-02-26 C. D. Batchelor Washington in snow at Valley Forge
1938-03-12 Diana Thorne Birthday present dog wakes up boy by licking on his ear
1938-04-08 Walt Disney Studios Snow White about to kiss Dopey on the top of the head
1938-05-07 Charles Twelvetrees
1938-05-28 Russell Sambrook High-iron steelworker trying to get something out of the eye of a fellow worker
1938-07-02 A woman in white uniform [Photograph]
1938-07-16 Emery Clark Woman playing tennis
1938-08-06 Howard Connolly Woman holding up black and brown spaniels
1938-08-27 J. Erbit Woman swimmer sitting on the end of a diving board
1938-09-03 Clark Agnew Woman driver has just received traffic ticket
1938-09-24 ___ Floherty, Jr.
1938-12-24 Revere F. Wistehuff Woman who has finished wrapping all her Christmas presents joyfully tears up her gift list
1939-02-11 R. James Stuart Boy with punching bag, being hit back
1939-02-25 ___ Crews Magician, with boy and girl
1939-03-04 Dan Osher
1939-03-11 Revere F. Wistehuff Woman painting chair; her dog has just climbed up onto the wet paint
1939-04-15 Revere F. Wistehuff Man designing a model of a house has woman swooning, but for him or for the house deponent knoweth not
1939-07-01 R. Wilson McCoy Woman in swimsuit sitting at the end of a diving board, putting her toe down into the water
1939-08-26 R. C. Kauffmann Woman playing tennis, about to hit the ball back
1939-11-04 Norm Saunders Woman under sheet carrying big jack-o'-lantern on a pole for Halloween
1939-12-16 ___ Skrenda Sailor holding caged flashy red parrot while woman cups her ear to listen to it
1939-12-23 Stephen J. Voorhees Puzzled Santa Claus looks at world map and scratches his head
1940-02-03 F. L. Hendren Dentist screaming and holding his thumbin pain because a little girl has just bitten it
1940-03-16 Arthur Smith Boy and girl, dressed for winter weather, looking at happy robin singing from evergreen branch
1940-04-13 Arthur Smith Woman in the rain watches as the colors from the pink feather on her hat, and the mascara over her eyes, drip and run
1940-04-27 Jay McArdle Woman baseball players, the batter disputing a call with a middle-aged male umpire
1940-05-25 J. F. Kernan Fisherman stands in water, with one of every possible gadget on his back or in his jacket
1940-06-22 Woman in two-piece swimsuit, at the beach, pulling on a rope [Photograph]
1940-06-29 J. F. Kernan Farm boy and mama dog watch her pups feeding at a large dish
1940-07-20 R. Wilson McCoy Little girl crying because her dog has taken a bit out of her chocolate bar
1940-09-14 Russell Sambrook
1940-11-09 Emery Clark
1940-12-14 Rudolph Belarski A woman having a certain amount of difficulty mixing ingredients into a bowl for baking suddenly hears the telephone ringing, but things are getting all over everything, and her hands are totally covered by strands of the mix
1941-02-08 Ralph Iligan Boy about to wash his dog in a tub, in preparation for the dog show
1941-02-15 Abraham Lincoln, portrait (Lincoln's Birthday)
1941-07-05 El Gilchrist Woman in sarong and lei playing a ukulele
1941-09-06 Mead Maddick Lownds Woman looking admiringly at a star football player (looks like she's holding onto his arm)
1942-03-14 Walt Disney Studios Four Disney characters (Mickey, Donald, Pluto, Dumbo)
1942-04-04 ___ Ronay
1942-04-17 Ralph Iligan American eagle tearing up Nazi and Japanese flags
1942-12-12 Hamlin Baker Periscope-eye view of a Japanese ship sinking, after being hit by a U. S. submarine
1943-06-05 Emmett Watson
LIFE:
1887-01-06 Van [possibly this is S. W. van Schaick]
1887-01-13 Henry McVickar
1887-01-20
1887-01-27 W. de M___
1887-02-03 Henry McVickar
1887-02-10 Albert E. Sterner
1887-02-17 Van
1887-02-24 W. de M___
1887-03-03 Henry Mortikar Rosenberg
1887-03-10 W. L. S.
1887-03-17 Van
1887-03-24
1887-03-31
1887-04-07 A. Brennan
1887-04-14 Charles Dana Gibson
1887-04-21
1887-04-28 W. de M___
1887-05-05 Henry McVickar
1887-05-12
1887-05-19 Van
1887-05-26 Charles Dana Gibson
1887-06-02 Van
1887-06-09 Van
1887-06-16 Oliver Herford
1887-06-23 Charles Dana Gibson
1887-06-30 Francis G. Attwood
1887-07-07 Charles Dana Gibson
1887-07-14 Albert E. Sterner
1887-07-21 Henry McVickar
1887-07-28 Albert E. Sterner
1887-08-04 Van
1887-08-11 Bisbee, and W. L. S.
1887-08-18 Van
1887-08-25 Van
1887-09-01 Van
1887-09-08 Van
1887-09-15 Albert E. Sterner
1887-09-22 Charles Dana Gibson
1887-09-29 Van
1887-10-06 Van
1887-10-13 Van
1887-10-20 Van
1887-10-27 Henry McVickar
1887-11-03 Van
1887-11-10 Van
1887-11-17 Henry McVickar
1887-11-24 Van
1887-12-01 Van
1887-12-08 [probably Francis G. Attwood]
1887-12-15 Henry McVickar
1887-12-22 ___ Black
1887-12-29 Henry McVickar
1889-09-26 J. A. Mitchell
1891-05-28 Charles Howard Johnson A princess surrounded by flowers and butterflies in the "Rural Number"
1891-07-02 Charles Dana Gibson
1892-08-11 Lee Woodward
1893-01-26 Charles Dana Gibson "The ungrateful husband"
1898-05-26 Albert D. Blashfield Woman seated on "Loch Ness" monster for Vacation issue
1899-06-22 F. G. Atwood Motherly type, labeled "Alma Mater," hands diploma to young man; both dressed in ancient Greek costume for "Commencement Time"
1900-01-25 W. H. Hyde
1900-04-07 Albert D. Blashfield
1900-04-19? Wm. H. Walker
1900-04-29 B. Cory Kilvert
1900-05-17 W. H. Hyde
1900-05-31 F. S. Dixon (?)
1900-06-09 Charles Dana Gibson
1900-07-05 ___ Kemble
1900-08-16 ___ Kemble
1900-09-06 Wm. H. Walker
1900-09-27 W. H. Walker
1900-10-04 W. H. Walker
1900-11-08 Arthur E. Jameson
1901-05-01 ___ Read Boy says to young man who is in the house to visit the boy's sister: "Are you going to marry sister Ruth?" "Why--er--I really don't know, you know.!" "That's what I thought. Well, you are!"
1904-05-26 Bayard Jones
1905-01-05 Henry Hutt Woman snuggles up to snowman; New Year 1905 issue
1905-01-19 Albert Levering What the automobile will be like "In a Thousand Years" --but actually more like ten
1905-04-06 Henry Hutt Satan offers an Easter bouquet to a beautiful woman, who stretches out her hands for it
1905-05-18 Valentine Sandberg
1905-06-01 C. Allan Gilbert
1905-06-15 Henry Hutt
1905-08-03 Henry Hutt
1905-09-21 James Montgomery Flagg
1905-12-21 C. Allan Gilbert Man and woman in Renaissance garb, used as Xmas decoration on a Xmas tree
1905-12-28 ___ Taylor
1906-01-18 Wm. Balfour Ker
1906-03-15 J. J. Ray Right profile of a woman, shoulders bare; in one brownish red color with half-toning for shadows
1906-04-05 Henry Hutt
1906-04-19 Charles Dana Gibson Woman's face in left profile turning toward reader
1906-04-26 Albert Dodd Blashfield
1906-05-03 E. N. Clark
1906-06-07 James Montgomery Flagg
1906-07-05 James Montgomery Flagg
1906-07-19 Charles Dana Gibson
1906-08-02 David Ericson Woman with blossom over her ear holds small bird on finger (very art nouveau style)
1906-12-06 Charles Dana Gibson Woman's face, in snow; Xmas 1906
1906-12-20 Albert Dodd Blashfield
1907-03-07 James Montgomery Flagg
1907-11-21 Henry Hutt Woman in riding clothes, and her horse
1907-12-05 James Montgomery Flagg
1907-12-19 James Montgomery Flagg
1908-01-02 25th Anniversary Issue, showing many covers from the past
1908-01-16 Valentine Sandberg
1908-02-20 Coles Phillips
1908-02-27 Frederick G. Cooper
1908-03-19 James Montgomery Flagg
1908-03-26 Henry Hutt
1908-04-16 James Montgomery Flagg
1908-04-30 Henry Hutt
1908-05-07 Henry Hutt
1908-05-21 Coles Phillips
1908-05-28 Coles Phillips
1908-06-04 James Montgomery Flagg
1908-06-11 Wilfrid Huggins
1908-06-25 James Montgomery Flagg
1908-07-09 Coles Phillips
1908-07-23 James Montgomery Flagg
1908-08-06 Henry Hutt
1908-09-10 ___ Clarke
1908-09-17 Coles Phillips
1908-09-24 Henry Hutt
1908-10-01 Balfour Ker Angel singing and playing the lute, perched on the rings of Saturn
1908-10-08 ___ Brewer
1908-10-15 Frank Bittner Woodpecker carving hearts and initials into tree's bark
1908-10-22 ___ Carey Two rustics watch a bunch of aeroplanes flying south in a V formation, commenting that they expect a hard winter
1908-12-03 Coles Phillips Woman in evening dress has "Three Wise Men" in white tie hovering around her
1908-12-10 Woman wearing huge hat with birds, feathers, flowers, etc.: "Delerium trimmin's"
1908-12-17 Henry Hutt
1909-02-04 James Montgomery Flagg Man catches Cupid with tongs
1909-02-11 Balfour Ker
1909-02-18 James Montgomery Flagg
1909-02-25 Brandon Campbell Caricature of Teddy Roosevelt's glasses, moustache, and grin with American symbols
1909-04-01 Orson Lowell
1909-04-15 James Montgomery Flagg
1909-04-29 B. Cory Kilvert
1909-09-09 Henry Hutt Elegant couple in full formal dress, along with their family of dogs
1910-06-09 Bechry Kilmuert Boy and girl standing, in their good clothes, in front of a buffet
1910-06-16 James Montgomery Flagg
1910-06-23 Henry Hutt Woman and man in bookstore, shopping for books or perhaps each other in "The pursuit of knowledge"
1910-07-21 B. Cory Kilvert
1910-07-28 Rea Irvin
1910-08-04 B. Cory Kilvert
1910-08-11 Rea Irvin
1910-08-18 Coles Phillips
1910-08-25 Power O'Malley
1910-09-01 Coles Phillips
1910-09-15 Power O'Malley Female cops arresting a man carrying sign advocating votes for men
1910-09-22 Coles Phillips
1910-09-29 Orson Lowell
1910-10-06 Lejaren A. Hiller
1910-10-13 Henry Hutt
1910-10-20 Coles Phillips
1910-10-27 Sewell Collins
1910-11-03 Power O'Malley
1910-11-17 Henry Hutt
1910-11-24 James Montgomery Flagg
1910-12-08 James Montgomery Flagg
1910-12-15 Balfour Ker
1911-01-26 James Montgomery Flagg
1911-04-13 James Montgomery Flagg
1911-05-04 James Montgomery Flagg
1911-06-01 James Montgomery Flagg
1911-07-13 Walter Tittle
1911-09-14 Coles Phillips
1911-09-21 Angus Mac Donall Two young girls pulling a puppy on a leash out of his sleeping box, to go reluctantly on a walk "Breaking Home Ties"
1911-10-12 Coles Phillips Woman seems confused by instructions in a cookbook, and stares off into the distance as she holds a mixing bowl; "The Light Housekeeper"
1911-11-02 Coles Phillips
1912-02-01 James Montgomery Flagg Cupid strings bow like dillar sign, "To My Valentine"
1912-02-29 James Montgomery Flagg
1912-03-07 Henry Hutt "Lilliputians"
1912-03-21 Walter Tittle Adventurers have reached the Pacific Coast and stare out at the ocean
1912-04-04 ___ Wildhack Girl putting on old-fashioned bonnet: "Easter in the Attic"
1912-04-18 Angus Mac Donall Pilgrims rowing ashore, seem to see the future in the glowing dome of the Massachusetts State House in Boston, "Looking Forward"
1912-05-04 John A. Coughlin
1912-05-18 ___ Wildhack Child lecturer shows city and people as "So Now We Come to Pittsburgh"
1912-06-20 Power O'Malley
1912-07-11 James Montgomery Flagg
1912-08-15 C. Clyde Squires
1912-08-22 Jim Curley Women "Welcome Little Stranger" Cupid, in the "Lover's Number"
1912-08-29 A. L. S.
1912-09-26 James Montgomery Flagg
1912-11-28 F. W. Read Satan teaching tricks to young girl in "The New Pupil"
1913-02-06 ___ Wildhack
1913-03-27 Power O'Malley
1913-04-03 Victor C. Anderson Woman horseback-riding acrobat practices in an almost empty circus tent at "The rehearsal"
1913-04-10 Walter Tittle Woman standing defiantly, with small monkey on her right shoulder: "Evolution"
1913-07-10 Richard Culter (or Cutler) Boy in crowd cheering at a ball game
1913-07-24 Ralph Briggs Fuller Prissy old lady derides boy for fishing on Sunday, but his fishing father is just around the tree
1913-08-07 Victor C. Anderson "Skipper and Mate" couple shadowed on sail of a small sailboat
1913-08-14 A. D. Blashfield Man and woman by lake, man in the water, done in the style of a nineteenth-century Sampler
1913-08-21 Walter Tittle
1913-09-04 Robert K. Ryland
1913-09-11 Power O'Malley Boy in school classroom looks out door, and sighs, seeing a friend, not in school, going off fishing
1913-09-25 Orson Lowell Cupid has just got from sitting on a park bench with a "Wet Paint" sign, leaving a heart-shaped butt print in the red paint
1913-10-02 Angus Mac Donall
1914-05-07 Victor C. Anderson
1914-06-11 Paul Stahr
1914-06-25 Paul Stahr Sailor on his warship gets his sailor-dressed lady to kiss him under the guns, in "Target Practice"
1914-07-16 Will Rannells
1914-07-23 Power O'Malley
1914-08-13 Henry Hutt
1914-08-27 Paul Stahr Young couple has gone out into the garden to make ice cream, but they're concentrating on another kind of "Breaking the Ice"
1914-09-10 A. D. Blashfield
1914-09-17 A. D. Blashfield Devil and Cupid talking, "Did you have a vacation this summer?" "Not for a minute"
1914-09-24 Power O'Malley
1914-10-08 Richard Culter
1914-10-15 Paul Stahr
1914-10-22 Victor C. Anderson
1914-10-29 A. D. Blashfield "Good-Bye summer"
1914-11-05 Paul Stahr Man and woman celebrating Thanksgiving with a fabulous turkey dinner, while behind them two friends are dancing with tambourines and celebrating "The Pilgrim's Progress"
1914-11-12 Power O'Malley "Indian Summer"
1914-12-03 Paul Stahr
1914-12-24 Paul Stahr "Ennui"
1915-01-07 Paul Stahr Startled father discovers his son making time with his secretary – "Learning Father's business"
1915-01-28 Rea Irvin Elegant woman with dog and goose in parody of VANITY FAIR art nouveau cover style – "ain't nature wonderful?"
1915-02-04 Will Rannels Dog has been in a fight, and is bruised and bandaged "The morning after"
1915-02-18 Joe Harling
1915-03-11 Simon Werner Boy in Indian costume has scalped doll belonging to angry girl – "Another Indian outrage"
1915-04-01 Power O'Malley Woman, and the Devil, "Reunited" in marriage; they dance in the street
1915-04-08 Paul Stahr Soldier and sweetheart about to be attacked by little pixies in gray military uniforms – "The night attack"
1915-05-06 Power O'Malley In the city, "The voice of spring" is a potted plant from a street-cart flower vendor
1915-06-17 Paul Stahr Bride in full dress, holding moneybag near tickertape – "A daughter of the profits" – meaning, ??
1915-06-24 Paul Stahr Woman college graduate considers a profession – or a professional
1915-09-09 ___ Emery
1915-10-14 C. Donshea Boy dreams he's confronting cowboys "After The Movies"
1915-10-21 Rae Irvin "Indian Summer"
1915-11-18 Couple, and old lady and young girl on porch are all "Dreamers"
1915-12-02 Victor C. Anderson Exhausted reindeer and santa come back to the North Pole at dawn on "Christmas Morning"
1915-12-30 Victor C. Anderson Old man stares at tall case clock by the light of a single candle, while a small child is about to startle him by sliding down a banister in "The Ghostly Hour"
1916-01-01 Norman Price
1916-01-27 Paul Stahr British soldier writes, while fascinated exotic foreign women hang on him: "British Possessions"
1916-03-09 Paul Stahr Old woman listens in to young couple on "The Party Wire"
1916-03-16 Angus Mac Donall Satan cackles over "Another baby born"
1916-03-23 Rea Irvin Men and women exchange dress, roles "When Women Do The Fighting"
1916-06-22 Rea Irvin German soldier sardonically salutes woman crying over tombstone, "Rest in Peace/Here Lies Uncle Sam"
1916-08-28 John LaGatta Boys playing baseball climb over a fence in pursuit of a small dog who has stolen their ball
1916-09-14 ___ Walker The Lady of Justice grabs Josephus Daniels (?) to mete out justice to him
1916-11-09 Paul Stahr American finds himself surrounded by the harem when he's "Breaking the news to a Turkish friend's widow"
1916-11-23 Victor C. Anderson
1917-02-08 Rea Irvin
1917-02-15 Paul Stahr Satan shows woman fancy dress as "The Tempter"
1917-03-29 Will Rannells "After Six" is dog in white bowtie and silk top hat
1917-04-05 Angus Mac Donall
1917-04-26 Angus Mac Donall
1917-07-12 Raymond Moreau Crosby Liberty lady tied up in red tape, but has a sword to break free and join the war
1917-08-02 Angus Mac Donall Two women in nurse uniforms stand at the end of a pier waiting for a (probably hospital) ship to arrive, Ready and Waiting" to help the war casualties aboard
1917-08-09 Norman Rockwell Dad, in old uniform, send son off to the war
1917-08-23 Rodney Thomson
1917-08-30 J. R. Shaver Girl points out to boy a place where plaster has been knocked off a brick wall: "The old, old story"
1917-11-08 Norman Rockwell Woman gives one son to the Army and one to the Navy – "The Lord loveth a cheerful giver"
1918-01-10 Paul Stahr
1918-02-21 Paul Stahr
1918-02-28 Robert Dickey
1918-03-28 J. R. Shaver
1918-04-18 Norman Rockwell American soldier teaching foreign boy how to hold a baseball bat in "An American Missionary"
1918-04-20 Charles Sarka
1918-07-11 Paul Stahr
1918-09-12 Victor C. Anderson Boy in classroom reading a western pulp instead of his geography book; teacher nods off unknowing
1918-09-19 Angus Mac Donall Sailor on ship signaling to other ships with flags
1918-10-10 Lady Liberty asks reader to pay up for the Liberty Loans – "Yes or no?"
1918-10-31 Tony Sarg Foreign rat is trapped with "American Cheese"
1918-11-07 Norman Rockwell Girl inspects cleanliness of ear of her big brother, home in uniform, washing up
1918-11-14 Anton Otto Fischer Derelict sailboat, storm or war damage, dog still alive yapping at nearby warships – "The Irish of it"
1918-11-28 Norman Rockwell Men in all kinds of American military uniform, smilingly saying "Are We Downhearted?" about the end of WW1
1918-12-12 Paul Stahr King's skull sits on a pillow, wearing crown, scepter nearby: "Once Upon a Time"
1918-12-19 Norman Rockwell American soldier shows picture of his mother to his surrogate French mother
1918-12-26 Louis Fleming Soldier guarding snow-covered house, "Where duty is a pleasure"
1919-01-16 William Grotz Boy writing "LIAR" on wall of a dentist who advertises that he is Painless
1919-01-30 Power O'Malley Soldier in Europe on guard duty looks at destroyed buildings including the one that was "Her window"
1919-02-20 Victor C. Anderson Boy giving recitation in class is being ignored by other students
1919-02-27 Clyde Squires
1919-03-13 Norman Rockwell American soldier bids goodbye to his surrogate French mother as he leaves for home
1919-03-20 Walter de Maris
1919-03-27 Clyde Squires
1919-04-10 Norman Rockwell American soldier has medals for bravery, but when his sweetie wants to make smoochies he's still "The coward"
1919-04-17 Power O'Malley Tailor stops cutting on dress during fitting, to salute as "His old regiment" goes marching by
1919-04-24 Clyde Squires
1919-05-08 Power O'Malley Girl in classical dress dances to "Spring – 1919" among flowers in the fields with derelict guns and wartime wreckage
1919-05-15 Victor C. Anderson
1919-05-22 Edward Monks
1919-05-29 Power O'Malley
1919-06-26 Clyde Squires
1919-07-03 Rea Irvin
1919-07-24 Victor C. Anderson
1919-08-07 Angus Mac Donall "Deported" – probably an undesirable alien
1919-08-28 Otho Cushing A swimmer having a "Submarine Engagement" with a mermaid
1919-09-04 J. F. Kernan
1919-09-25 Paul Stahr Modern woman in exaggerated suit with straw hat and riding crop, against background of earlier women in fancier dress, showing change aka progress
1919-10-02 Victor C. Anderson
1919-10-23 German autocratic government, thought dead 11 November 1918, has a "Reincarnation"
1919-10-30 Raymond Moreau Crosby Two women reading the Fashion pages of a newspaper: "The News Of The Day".
1919-11-06 ___ Calvert
1919-11-27 Raymond Moreau Crosby Boy, Labor, says to girl, Capital, "There ain't going to be no core" left of the apple he's eating
1919-12-04 Paul Stahr
1920-01-01 Sculptor Old Year looks at his handiwork: New Year child is "Ready"
1920-01-15 Will Rannells "Never Again" as tough dog in cloth cap with cigarette makes a vow
1920-01-22 Rea Irvin
1920-01-29 J. F. Kernan
1920-02-26 Clyde Squires
1920-03-04 Power O'Malley Biplane flying past the front of the Sphinx
1920-03-18 Rea Irvin Indian in orange robe reads "Life" while papoose in backpack reads magazine (probably also "Life") – titled "Life in the far West"
1920-03-25 S. D. Runyon Child cutting own hair, seen from the back
1920-04-22 Victor C. Anderson Boy wearing only baggy shorts is in school play as a wild animal in "His First Appearance"
1920-05-27 Angus MacDonnell
1920-06-03 Victor C. Anderson Boys dismayed when carpenter replaces knothole board in baseball field fence
1920-07-01 Norman Rockwell Man, woman, and their child; former soldier now "Carrying On" as a civilian (American Legion number)
1920-07-22 Rea Irvin and Calvert
1920-08-26 B. Cory Kilvert
1920-09-02 Victor C. Anderson
1920-09-16 Angus MacDonnell
1920-09-23 Rea Irvin
1920-09-30 Victor C. Anderson
1920-10-07 Paul Stahr Butler at rich white house rejecting Negro baby brought by "The absent-minded stork"
1920-10-14 Coles Phillips
1920-10-21 J. R. shaver
1920-11-11 Norman Rockwell Barefoot boy plays flute to girl and dog – "The music master"
1920-11-18 Coles Phillips
1920-11-25 E. Stetson Crawford
1920-12-09 B. Cory Kilvert
1921-01-13 Elephant carrying oriental Big Cheese in howdah confronts fat tourist in Model T, "On the Road to Mandalay"
1921-01-20 M. L. Blumenthal
1921-02-03 B. Cory Kilvert
1921-02-17 Rea Irvin
1921-03-03 Coles Phillips Modern woman reads first issue of LIFE, from an old trunk; 200th number
1921-03-31 J. R. Shaver
1921-04-07 Coles Phillips
1921-04-14 Rea Irvin
1921-05-12 Rea Irvin
1921-06-02 F. X. Leyendecker
1921-06-23 Victor C. Anderson Old man and boy losing struggle to stay awake in church on "A Sunday in June"
1921-09-15 Victor C. Anderson
1921-10-27 Rea Irvin
1921-11-03 F. X. Leyendecker
1921-12-08 F. X. Leyendecker
1921-12-22 Herbert Paus "The Conspirators" are putting holiday mistletoe on an overhead chandelier
1922-01-12 Franklin Booth Boy sits, looking at vast imaginary mystical city in the distance, Viking longboat sailing toward him on blood-red waters
1922-01-26 Victor C. Anderson Little old lady wearing ice skates and ready to be "The Sport"
1922-03-02 Herbert Paus "The Fickle Girl" is represented by a woman on a weathervane, with the legend, "The wind bloweth where it listeth"
1922-03-09 F. X. Leyendecker Girl commands trained bear to play drums and balance top hat on nose
1922-03-30 B. Cory Kilvert
1922-06-01 Norman Rockwell Clown comforts "The runaway" boy who has found his way to the circus and is crying about his home
1922-06-15 W. T. Benda Woman in elaborate peacock-feather hat (or warbonnet)
1922-06-29 John Held, Jr.
1922-07-06 Edward Penfield French and American Revolutionary War soldiers sharing a pot of coffee or tea
1922-08-24 Maxfield Parrish Woman, or man with page-boy bob, sitting with lute on top of wall, sighing at 'Her Window"
1922-09-14 F. Falsiano (it looks like) Modern woman who has been driving roadster looks into pool and sees herself in eithteenth century dress with a coach in the background ("The Mirage")
1922-09-28 John Held, Jr.
1922-10-12 Herbert Paus
1922-11-09 Wallace Morgan Veterans of the Allied forces of WW1 holding their country's flags, celebrating Armistice Day
1922-11-16 Charles Dana Gibson Uncle Sam being told by Clemenceau that he has outgrown his clothes
1922-12-28 Edward Penfield Couple in early 19th century getting aboard coach labeled "A.D. 1923" with overall title, "All Aboard for 1923"
1923-02-01 James Montgomery Flagg Ben Franklin with groceries
1923-03-15 B. Cory Kilvert Leprechaun playing the Irish harp
1923-07-19 Victor C. Anderson Fireman with bunch of flowers: "The Fire-Eater"
1923-08-23 Norman Rockwell Sailor playing accordion to his shipmates on an old boat – "Home, sweet home"
1923-09-13 Rea Irvin Attenuated couple wearing banana leaves, in mock Erte style, for the "Fall Fashions" issue
1923-10-04 F. X. Leyendecker
1923-11-22 Norman Rockwell "Ye Glutton" is in stocks for eating too much on Thanksgiving
1924-01-10 ___ Davis Scantily clad dancers trip across the snow in a modern dance: "A Greek Freeze."
1924-02-21 Frederick G. Cooper [F. G. C.] Spirit of War in ancient greek warrior says "We want bigger and better wars!"
1924-04-17 Percy L. Crosby
1924-04-24 Monty Smith
1924-05-01 Alice Harvey
1924-05-15 Victor C. Anderson
1924-05-22 Robert L. Dickey
1924-05-29 Percy L. Crosby
1924-06-05 Charles Dana Gibson
1924-06-26 Two women's heads "are better than one"
1924-08-07 Percy L. Crosby Young boy lying against tree trunk, looking out at God's "elegant scenery"
1924-08-14 Old Home Week—parody of old Life cover design
1924-08-28 Coles Phillips Woman measuring her clothes, because "Skirts Will Be Shorter This Fall"
1924-10-23 Robert L. Dickey Terrier dog ignores stringed mouse toy
1924-12-19 John Held, Jr.
1925-01-01 Charles Dana Gibson
1925-01-08 Frederick G. Cooper [F. G. C.] Automobile Number, family with lots of kids driving car: "We got one now"
1925-01-29 John Held, Jr. Boobs, "A Vacant Lot" of stupid people, three by three array of them
1925-02-12 James Montgomery Flagg Commuters number: wife sews up man's sleeve while he wolfs down breakfast in order to make "The 8:15—or bust"
1925-02-26 Frederick G. Cooper [F. G. C.] California number with giant sun, tourists, audio broadcast station
1925-03-12 Frederick G. Cooper [F. G. C.]
1925-04-02 John Held, Jr.
1925-04-09 Charles Dana Gibson
1925-04-30 John Held, Jr.
1925-05-21 Percy L. Crosby Boy complaining by telephone that his radio doesn't work after he hammered it (or failed to put the kit together properly)
1925-06-11 Rae Irvin
1925-06-25 Herbert Paus (?)
1925-07-09 Frederick G. Cooper [F. G. C.] "Main Street" now stretches all the way around the globe
1925-07-16 Robert L. Dickey
1925-07-23 B. Cory Kilvert
1925-07-30 Percy L. Crosby
1925-08-06 J. K. Havett
1925-08-13 Richard Vincent Culter
1925-08-20 Victor Anderson
1925-08-27 Garrett Price
1925-09-03 W. Rannells Dog wearing a seaman's hat and with a pipe in mouth, upside down—"An old sea dog"
1925-09-10 John Held, Jr.
1925-09-17 C. F. Peters
1925-09-24 Frederick G. Cooper [F. G. C.]
1925-10-01 John Held, Jr.
1925-11-19 John Held, Jr.
1925-12-10 Don Herold Santa Claus modeled onto a red glass ball tree decoration
1925-12-17 John Held, Jr.
1925-12-31 Father Time dancing with a flapper, "The Cut-In"
1926-01-24 John Held, Jr.
1926-02-18 John Held, Jr.
1926-03-11 F. G. Cooper Two Irishmen going around and around in a fistfight, seen from above
1926-03-18 John Held, Jr.
1926-04-08 John Held, Jr.
1926-05-13 Garrett Price
1926-05-27 C. H. Clykis
1926-06-24 John Held, Jr.
1926-07-01 Frederick G. Cooper [F. G. C.]
1926-07-08 Don Herold
1926-07-15 L. T. Holton
1926-07-22 Garrett Price
1926-07-29 John Held, Jr.
1926-08-05 Frederick G. Cooper [F. G. C.]
1926-08-12 L. T. Holton
1926-08-19 Garrett Price
1926-09-09 L. T. Holton
1926-09-16 ___ Bairnsfather
1926-09-23 Garrett Price
1926-09-30 John Held, Jr.
1926-10-14 Garrett Price
1926-10-21 John Held, Jr.
1926-10-28 L. T. Holton
1926-11-04 John Held, Jr.
1926-11-11 L. T. Holton
1926-11-18 Frederick G. Cooper [F. G. C.]
1926-11-25 John Held, Jr.
1926-12-02 Coles Phillips
1926-12-16 L. T. Holton
1926-12-23 L. T. Holton
1926-12-30 Frederick G. Cooper [F. G. C.]
1927-01-06 Will Rannells "The Poker Face" on a dog, wearing a cloth cap and smoking a cigarette
1927-01-13 John Held, Jr.
1927-01-20 Garrett Price
1927-01-27 L. T. Holton
1927-02-03 John Held, Jr.
1927-02-10 ___ Roe
1927-02-17 Garrett Price
1927-03-03 John Held, Jr.
1927-03-10 Russell Patterson
1927-03-17 C. K. O.
1927-03-24 John Held, Jr.
1927-03-31 Frederick G. Cooper [F. G. C.]
1927-04-07 Coles Phillips
1927-04-14 Garrett Price
1927-04-28 John Held, Jr.
1927-05-19 John Held, Jr.
1927-06-02 L. T. Holton
1927-06-09 Russell Patterson
1927-06-16 L. T. Holton
1927-07-07 John Held, Jr.
1927-07-14 Coles Phillips
1927-07-21 Garrett Price
1927-07-28 ___ Baskerville
1927-08-04 R. L.
1927-08-11 John Held, Jr.
1927-08-18 Russell Patterson
1927-08-25 Garrett Price
1927-09-08 Russell Patterson
1927-09-15 John Held, Jr.
1927-09-22 L. T. Holton Suave playboy type about to turn off the lights as his date sits on the couch entranced listening to his radio
1927-09-29 John Held, Jr.
1927-10-13 Garrett Price
1927-10-20 Frederick G. Cooper [F. G. C.]
1927-11-03 Will Rannels
1927-11-17 John Held, Jr.
1927-12-15 Garrett Price
1928-01-05 Frederick G. Cooper [F. G. C.]
1928-01-12 Russell Patterson
1928-01-19 ___ Massaguer and Frederick G. Cooper [F. G. C.]
1928-01-26 Raymond Thayer
1928-02-02 John LaGatta
1928-02-09 Russell Patterson
Q1928-02-18 Frederick G. Cooper [F. G. C.]
1928-02-23 P. Gilbert
1928-03-01 John Held, Jr.
1928-03-08 Edmund Davenport
1928-03-15 Frederick G. Cooper [F. G. C.]
1928-03-22 Russell Patterson
1928-03-29 Garrett Price
1928-04-26 Russell Patterson
1928-05-24 Paul Webb
1928-05-31 Adolph Triedler
1928-06-07 Miguel Covarrubias
1928-06-14 G. W.
1928-06-21 Miguel Covarrubias
1928-07-05 ___ Pancoast
1928-07-12 Frederick G. Cooper [F. G. C.]
1928-07-19 Miguel Covarrubias
1928-07-26 Miguel Covarrubias
1928-08-02 Russell Patterson
1928-08-09 Frederick G. Cooper [F. G. C.]
1928-08-23 Eldon Kelley
1928-08-30 Garrett Price
1928-09-06 Percy L. Crosby
1928-09-14 John Held, Jr.
1928-09-21 John Held, Jr.
1928-10-12 Ed Graham
1928-10-19 Percy L. Crosby
1928-10-26 Edward Monks
1928-11-02 Ralph Trevor
1928-11-16 Edward Monks
1928-11-23 Garrett Price
1928-11-30 John Held, Jr.
1928-12-21 Percy L. Crosby
1928-12-28 Frederick G. Cooper [F. G. C.]
1929-01-04 Russell Patterson
1929-01-11 John LaGatta
1929-01-18 John Holmgren
1929-01-25 John Held, Jr.
Q1929-01-24 Russell Patterson
1929-02-01 Frederick G. Cooper [F. G. C.]
1929-02-08 Russell Patterson
1929-02-15 James Montgomery Flagg Cupid, "The hit and run driver," roars along the road knocking people off their feet
1929-03-01 Frederick G. Cooper [F. G. C.]
1929-03-08 Russell Patterson
1929-03-15 James Montgomery Flagg "Irish" man plays fiddle, little girl dances
1929-03-29 John Holmgren Man getting money out of wallet to buy expensive "Flowers that bloom in the Spring" for woman
1929-04-05 Russell Patterson Woman, with baggage, headed for Reno for "a change"
1929-04-12 Ruth Eastman
1929-04-26 Russell Patterson
1929-05-10 Frederick Strothman
1929-05-17 Paul Stahr
1929-05-24 John Holmgren
1929-05-31 Russell Patterson
1929-06-07 Raymond Thayer
1929-06-21 John Holmgren
1929-06-28 James Montgomery Flagg
1929-07-05 Raymond Thayer
1929-07-12 Russell Patterson Woman-hating newsstand operator surrounded by pictures of women on magazine covers
1929-07-19 Paul Starh
1929-07-26 John Holmgren
1929-08-09 Russell Patterson
1929-09-13 John Holmgren
1929-09-20 Edwina ___
1929-09-27 James Montgomery Flagg
1929-10-04 Russell Patterson
1929-10-18 Russell Patterson
1929-10-25 Ruth Eastman (Rodgers)
1929-11-01 John LaGatta Woman in a blue dress (almost a fashion drawing)
1929-11-08 Russell Patterson
1929-11-22 John Holmgren
1929-11-29 Russell Patterson
1929-12-27 Rea Irvin Customs inspector at border finds plenty of illegal alcohol in woman's car, but "She didn't know it was loaded"
1930-01-03 Russell Patterson
1930-01-10 Edwina ___
1930-01-17 Ed Graham Dude asks formally dressed man in Information booth, "Lo, Fred, what'ya know?"
1930-01-24 Russell Patterson
1930-01-31 ___ Odforen
1930-02-07 Joseph Morgan The sky is full of airships, except for a single automobilist, "The last man on Earth"
1930-02-14 W. T. Benda
1930-02-21 Haskell Coffin
1930-02-28 James Montgomery Flagg
1930-03-07 Bradshaw Crandell
1930-03-14 John Holmgren
1930-03-21 Barry Meyers
1930-03-28 Hayden Hayden
1930-04-04 Howard Chandler Christy
1930-04-11 Guy Hoff
1930-04-18 Rolf Armstrong
1930-05-09 John LaGatta
1930-05-16 David Robinson
1930-05-23 Cubist image of a woman: "Do you know a girl who looks like this?"
1930-05-30 Edwina ___ Dog, with bone, happily asleep on owner's bed, muddy pawprints all over the quilt and pillow
1930-06-06 Ed Graham
1930-06-13 Orson Lowell Golfer is tickled pink to have found a four-leaf clover in the grass, but a golf ball is about to hit him from behind
1930-06-20 Rea
1930-06-27 Ed Graham
1930-07-04 Ed Graham Vaudeville couple "The Happy Nelsons" none too happy about waiting in a station for the 6:30 am train
1930-07-11 R. B. Fuller
1930-07-25 Rea
1830-08-08 Herb Breneman
1930-08-29 Ed Graham
1930-09-12 Leonard Holton
1930-09-19 Tony Sarg and ___ ___
1930-12-05 Edwina ___ Dog stares happily through butcher shop window (seen from inside) to celebrate the Christmas Number
1930-12-26 New Year baby asked for card to enter speakeasy
1931-01-16 Ed Graham Chinese laundryman on phone to numbers written on the lapels of someone's formal shirt
1931-03-13 C. W. Anderson
1931-04-03 C. W. Anderson
1931-04-24 Nell Hott
1931-05-01 Mr. Cooper
1931-05-08 Ed Graham
1931-05-15 Neal Hatt [?]
1931-05-29 Ed Graham
1931-06-05 ___ Heier
1931-06-12 Garrett Price
1931-06-19 Ed Graham
1931-07-24 Gilbert Bundy
1931-08-21 Revere F. Wistehuff
1931-09-04 Ed Gahan
1931-09-18 C. W. Anderson
1931-10-09 A. K. Migrating ducks carrying suitcases
1931-10-16 P. Barlow
1931-11-06 C. W. Anderson
1931-11-13 Nell Hott
1931-11-20 ___ Heier
1931-12 Heier Santa Claus dressed like a Scotsman, riding one reindeer and carrying a shrunken bag of gifts
1932-02 Frederick G. Cooper
1932-05 ___ Haen Politician caricatures dancing around the Maypole in preparation for the 1932 elections
1932-06 Charles Dunn
1932-11 ___ Llyaba Uncle Sam playing the piano, "Of thee I sing" to smiling Miss Liberty lying on top of it
1933-02 ___ Llyaba Woman in a particular costume standing on piles of coins, but she says, "I can't give you anything but love"
1934-03 Dorothy McKay
1934-04 Robt. Day
1934-05 Dr. Suess
1934-06 Richard Decker Girl turns down swain, though all the other animals in the flowery field have paired off
1934-07 Dorothy McKay
1934-09 Dorothy McKay
1934-10 Abner Dean
1934-11 Richard Decker
1934-12 Abner Dean
1935-02 ___ Shellhorse (?)
1935-04 Richard Decker
1935-06 Dorothy McKay
1935-08 Richard Decker
1935-10 Ned Hilton
1936-01 P. Barlow Young boy lies in front of fire, reading travel brochures for cruises in the West Indies and the Spanish Main
1936-03 Dorothy McKay Apartment neighbors' dogs see each other and react, one blithe, one angry as man restrains him, as the woman and man open their doors to pick up the Sunday peper
1936-04 Barbara Shermund Cruise passengers in an exotic port are throwing coins overboard to see the natives dive for them, but a matronly woman, entranced by the sight of the nearly naked men, is pulling out a five dollar bill
1936-05 Ned Hilton
1936-06 P. Barlow Long line of men are getting their diplomas at the graduation ceremony, but one late-comer is still putting on his gown over his jersey as he runs toward the dais
1936-07 Gregory d'Alessio Two men and a woman on a small sailboat desperately stretching out hooks for a bucket which has apparently fallen overboard
1936-08 Dorothy McKay Trainer struggles to hold fidgety horse while woman about to get on continues to put on her lipstick
1936-09 Ned Hilton Woman playing tennis with another woman is startled to see a photographer standing at the net, directly in the path of her ball, taking her picture
1936-10 George T. Eggleston Rich woman in chauffeured convertible is wearing a political button for Alf Landon, while here driver and assistant are wearing buttons for FDR
1936-11 P. Barlow Two ambulance drivers having a nice rest, reading the newspapers while waiting outside a football stadium in case there's an injury
LITERARY DIGEST:
1906-12-08 C. H. Sprague Yule log ablaze in an art nouveau fireplace
1908-06-27 Alphonse Mucha
1908-10-03 Dan Smith Man wearing champion's laurel wreath on head, mounted on flying horse
1909-12-11 Harry Stoner Woman, metaphorical Fate or some such, sitting astride North and Central America and preparing to mark a band with a pen
1910-06-11 George Hood
1911-03-25 Frederick Lincoln Stoddard
1914-11-07 George Wharton Edwards
1916-09-09 Charles C. Curran "September Breeze" – Woman in the country holds her hat on as the wind blows
1916-08-26 Woman driving roadster stops to look at pottery being sold by Indian women at roadside
1917-03-10 Charles M. Russel "Wild Horse Hunters" – cowboys in rocky territory trying to lasso a wild horse
1917-03-17 E. E. Walton "America at work – steel mills, Pittsburgh, Pa." – aerial view of mills, smokestacks, clouds of steam and smoke
1917-06-16 L. A. Shafer "An american destroyer surprises a U-Boat"
1917-08-04 Vincent Synck "Setting up the 'donkey-back wireless' outfit" – American Army wireless signal corps
1917-10-13 R. Farrington Elwell "Bringing up the guns" – artillerymen on and around the horses hauling up the guns
1918-03-09 Frank X. Leyendecker
1918-05-11 Henry F. Wireman
1918-05-25 William Van Dresser
1918-06-01 Julia Redding Kelly
1918-06-08 Gilbert Gaul
1918-06-22 L. A. Shafer
1918-06-29 Alolph Treidler
1918-07-06 Harry Grant Dart
1918-07-13 Vincent Lynch
1918-07-20 Harry Grant Dart
1918-07-27 R. Farrington Elwell
1918-08-03 Gerrit A. Beneker "Speed Up" the construction of ships for the war effort
1918-08-10 Joseph Cummings Chase
1918-08-17 Norman Rockwell Boy opens his jacket to show his collection of World War I buttons and medals
1918-08-24 Harry Grant Dart American fighter planes are "The American Cavalry of the Air"
1918-09-14 Harry Grant Dart
Q1918-09-18 A. Beneker "A bit of Cape Cod" – small house between the shore and the country lane
1918-10-05 L. A. Shafer
1918-10-12 Harry Grant Dart
1918-10-19 Dan Smith
1918-10-26 L. A. Shafer
1918-11-09 Norman Rockwell Old Army guy, hands on shoulders of young Army and Navy men, says "Keep them smiling!"
1918-11-30 Orville Houghton Peets
1918-12-07 R. Farrington Elwell "Transporting artillery mules in the Alps" – mule, in sling with many ropes, being lowered from high cliff to rocky spot below
1918-12-14 Norman Rockwell
1919-02-08 Norman Rockwell
1919-03-01 Norman Rockwell
1919-04-19 Norman Rockwell
1919-05-24 J. F. Kernan Veterans
1919-06-14 Norman Rockwell
1919-07-26 Norman Rockwell
1919-09-06 Norman Rockwell Mother ties sullen boy's tie while his sister is all cute and happy, as they head off for the first day of school
1919-09-20 Norman Rockwell View of a whole family at movie theater, smiling "When the Literary Digest TOPICS OF THE DAY is flashed on the screen"
1919-09-27 Arthur Becher Old West Outlaw riding to escape from a posse
1919-11-22 Norman Rockwell Woman carrying huge roast turkey on a platter, for "Thanksgiving"
1920-01-17 Norman Rockwell
1920-07-03 Norman Rockwell Boy and girl walking home from school, carrying books, smiling because "Vacation" has started
1920-11-20 Norman Rockwell
1920-12-20 Norman Rockwell
1921-01-29 Norman Rockwell "A mother's love" – mother tucking two baby children into bed
1921-02-26 Norman Rockwell Husband looking at bills to pay, while wife looks over his shoulder, on "The first of the month"
1921-04-30 Norman Rockwell Elderly shoemaker scratches his head contemplating how to make a shoe for little girl's doll
1921-06-18 Sidney Reisenberg Coxswain urging on his shell rowing team in a race.
1921-06-25 Norman Rockwell "Memories" of an elderly woman sitting in attic, reading old love letters and looking at portrait of her husband as a young man
1921-07-02 Boys jumping into the pond at "The Old Swimming hole"
1921-07-23 Sidney Reisenberg Man discussing repairs to his car with the mechanic outside a garage that just has a new sign over the old one that proclaimed it a blacksmith shop. Hope the blacksmith is up on the latest technology.
1921-07-30 Norman Rockwell Man sitting on a pier, fishing rod in his hand, while his dog sleeps beside him – "Gone fishin'"
1921-09-03 Frank Russell Green "Silvery Night"
1921-09-10 J. F. Kernan
1921-09-17 Sidney Reisenberg
1921-10-01 Ronald Anderson
1921-10-08 The
1921-10-15 Sidney Reisenberg
1921-10-22 Norman Rockwell
1921-10-29 Joseph C. Chase Marshal Foch
1921-11-05 ___ Beneker Sailors in a rowboat on the water
1921-11-12 Sidney Reisenberg
1921-11-19 J. F. Kernan
1921-11-26 Norman Rockwell
1921-12-24 Norman Rockwell Father sitting down with his boy and girl, telling them "The story of Christmas"
1922-03-25 Norman Rockwell
1922-04-01 J. F. Kernan
1922-07-08 ___ Burns Rockland Light – leaning lighthouse on the Hudson
1922-08-19 Murray P. Bewley
1922-09-23 Norman Rockwell
1922-12-02 Norman Rockwell Old guy rigging up a model sailing ship, red parrot on his shoulder – "For a good boy"
1922-12-09 E. M. Jackson Boy happily anticipating that he'll get a dog for Christmas
1922-12-16 "Winter Sunset" – snowy woods, with stream covered with ice
1922-12-30 Anthony van Dyck "Charles I of England" – contemporary portrait; from The Louvre
1923-02-10 E. M. Jackson
1923-03-10 H. C. Murphy, Jr. "Homeward" – man leading horse along canal towpath at the end of the day
1923-03-17 Marion Boyd Allen "Morning – boy seated on his windowsill, feeding pigeons coming in the open window
1923-05-05 James J. Shannon "Fairy tales" – mother reading to her two young girls
1923-05-19 Jean Baptiste Camille Corot "A lane through the trees"
1923-11-17 Norman Rockwell "Dreams in the antique shop" – Woman polishing teakettle sits among the old treasures, and imagines
1923-12-22 Norman Rockwell
1924-11-29 Luigi Chialiva "Fine Weather" --detail—girls herding turkeys; one adjusting flowers in another's hair
1924-12-20 A. W. Merchant "Florida Moonlight" over water between palms
1924-12-27 ___ Gianpietrino
1925-12-05 Charles Robert Patterson "Old Ironsides" – the historic warship pictured under full sail
1925-12-19 Benjamin C. Brown "Wildflowers of southern California" – view down a mountain meadow with distant peaks
1926-03-06 ___ Burns "The pilot boat 'New York'" – tugboat hitting the waves
1926-04-17 Irving R. Wiles Woman painting a picture on an easel – "The Student"
1926-05-01 Michiel van Musscher "The Concert" – man playing cello (double-bass?) for woman
1926-05-22 Ernest Meissonier "Detail of Friedland, 1807" – Napoleonic Wars era cavalry off on a mission
1926-06-12 Elizabeth Nourse "Mother and Children" – Mother feeding her infant child while young girl eats in background
1926-06-19 William M. Paxton "The Housemaid" – woman with feather duster cleaning table stops to read a letter
1926-10-02 Marion Boyd Allen "Roses and Autumn Leaves" – still life
1926-11-06 Charles W. Hawthorne "The Fish and the Man" – old man proudly shows the very large fish he caught
1927-01-01 Louis Betts "Day Dreams" – young girl with doll looks dreamily out at the reader
1927-01-29 Leonardo da Vinci Mona Lisa
1927-02-05 Wilson Irvine "The Broken Wall" – country fieldstone drywall, in the snow, showing broken gap in wall
1927-02-12 Douglas Volk Abraham Lincoln, seated – "With malice toward none"
1927-03-12 Leonebel Jacobs "A Lady of Quality in China" – Chinese woman in colorful local costume
1927-06-18 Kenneth Frazier "Juanita" – seated woman in red and yellow
1927-07-02 Richard Caton Woodville "The Cavalier's Return" – wife introduces small child to seventeenth century cavalier, finally back at home
1928-10-20 Julius Rolshoven
1929-06-29 Edward Dufner "Golden Days" – children playing ring-around-the-rosey with a woman watching over them
1930-01-11 J. G. L. Ferriss "The First Sermon Ashore"
1930-03-22 Louis Betts "Boy with Orange"
1930-11-01 Mary Gray Still life of "Fruit" in a metal bowl and on a metal plate
1930-11-08 Florence Young "Sicilian Village" scene
1930-12-06 Frederick Bosley "Peggy Reading to Elizabeth"
1931-04-20 Alfredo Helsby "On the River Maule in Chile" – rainbow touches down on a large building on the beach
1931-11-07 J. L. G. Ferris "The return of the Mayflower, 1621" – Woman waving to approaching ship, while exhausted man sits by her
1932-01-23 Agnes Potter van Ryn "Meditation" – Woman sitting, reading a book
1932-03-05 M. J. Burns "French Coast Fishing Boat"
1932-03-12 J. L. G. Ferris "News from Mount Vernon, 1796" – man reading a letter to (is it George Washington?) and two women, with black servant or slave in background (setting is in town – Alexandria VA?)
1932-04-16 Stanley Woodward "The Call of the Spring" brings a fisherman out to try his luck in the creek
1932-05-28 R. Novelli "Poppy Time" – Red poppies, and blue irises, in a country field
1932-06-11 E. Beauman "Uninvited guests"
1932-10-01 R. E. Leppert Herbert Hoover, portrait of
1932-12-10 Robert Henri Young girl, portrait of; "Happy Youngster"
1933-04-08 Nicolai Fechin "A Taos Indian girl"
1933-05-27 Morgan Dennis Two Scottie dogs, "Jack and Jill"
1933-12-30 Lucile Patterson Marsh
1936-09-26 Cutout work of paper yacht heading off down the river from cutout Washington DC skyline
1936-10-31 ___ Wiggin Cutout work of paper Uncle Sam juggling balls cut from news stories about current politics
LONE SCOUT:
1916-09-16 Perry Emerson Thompson
1916-09-30 Perry Emerson Thompson
1918-08-17 Indian Chief in full headdress
1918-12-13 Emerson Thompson Indians traveling with horse and drag
LOVE AND ROMANCE:
1937-12 Victor Tchetchet Marlene Dietrich and Melvyn Douglas
LOVE STORY:
1935-02-23 Modest Stein Man and woman in evening dress about to kiss
1937-05-08 Modest Stein Man and woman in evening dress, man holds woman in his arms to kiss
MCLEAN'S MAGAZINE:
1926-08-01 Katharine R. Wireman
McCALL'S MAGAZINE:
1907-04 Walter Tittle Woman in red and white stripes carrying an apronful of flowers
1907-07 Walter Tittle
1907-08 Walter Tittle Woman sitting outside on the edge of hammock, fan in hand, reading a book
1907-09 Walter Tittle Woman at the deck rail of a cruise ship, wearing sailing inspired clothing and carrying binoculars
1907-10 Walter Tittle Woman in heavy overcoat, holding a pennant "McC" who may represent enthusiastic sports supporters, or not
1907-12 Walter Tittle Woman in red coat, and hat with large ostrich plume, carrying presents and Christmas tree
1908-01 Edward Wastow Woman in formal white, with pink hat with gray ostrich plume
1910-03 John M. Burke
1910-12 Carter Housh
1911-01 Paul Stahr
1911-03 A. D. Rahn
1911-09 Ralph ___
1911-11 C. Warde Traver
1912-08 The Kinneys
1912-09 Alfred Everitt Orr Woman sitting on a folding deck chair, wearing coat with blanket over her legs (if she's on a boat, it's not shown)
1912-12 G. A. Harker
1913-01 George T. Tobin Boy and girl playing in the falling snow
1913-02 C. Warde Traver Woman in purplish pink, who has been reading from a pamphlet or manuscript, looks bemusedly toward her left
1913-05 C. Warde Traver Woman in pink holding two tiny little chicks or ducklings
1913-10 Ruth Eastman
1914-01 Frederick Alexander Duncan
1914-02 Carter Housh
1914-04 Ruth Eastman Man and woman walking down sidewalk; woman peers over to look at a hat in a store window but man huffily pulls her arm to drag her away
1914-07 Lucille Patterson
1914-08 Gene Pressler
1914-09 Carter Housh
1914-10 Ruth Eastman
1914-11 Haskell Coffin
1915-05 Mary A. Hays
1915-06 Lucile Patterson
1915-07 Ruth Eastman
1915-10 Anita Parkhurst
1915-11 Ruth Eastman
1915-12 Olga F. Heese
1916-01 Ruth Eastman
1916-02 Gene Pressler
1916-03 Neysa McMein
1916-04 Ruth Eastman
1916-05 Lucile Patterson
1916-07 Frederick Duncan
1916-08 ___ Housh
1916-11 Philip Boileau
1916-12 Anita Parkhurst
1917-01 Philip Boileau
1917-05 Dan Smith Mother holds up baby and smiles, while baby yawns or opens up to yell
1917-07 Neysa McMein
1917-09 Ruth Eastman
1917-11 Julia Daniels Girl in khaki looks at live turkey
1917-12 Guy Hoff American soldier embraces his wife and baby, and knows he will fight "for them"
1918-02 Julia Daniels
1918-03 Anita Parkhurst Baby sitting in a chair, wearing a bib, waving a spoon around
1918-04 Willy Pogany Cupid showering woman with thousand of pink petals from a flowering tree
1919-08 ___ Bevans
1918-09 Neysa McMein
1918-12 Katharine R. Wireman
1919-07 ___ Michaelson
1920-12 Torre Bevans
1921-02 ___ Bevarus Little girl points finger at wall….
1921-04 Guy Hoff
1921-12 Frederick Duncan
1922-01 Howard Chandler Christy
1922-03 C. E. Chambers
1922-04 Gene Pressler
1922-05 Howard Chandler Christy
1922-06 Guy Hoff
1922-07 Neysa McMein
1922-08 ___ Higby Woman wearing blue scarf over hair; we see only her head, mirrored in water
1922-10 Neysa McMein
1923-02 C. E. Chambers Woman in green. Light brown/blonde hair
1923-03 Neysa McMein Mary Pickford
1923-04 Neysa McMein Winifred Lenihan
1923-05 Neysa McMein Mrs. Lidig Hoyt
1923-06 Neysa McMein Ethel Barrymore
1923-07 Neysa McMein Alice Joyce
1923-08 Neysa McMein Mrs. Biddle Duke
1923-09 Neysa McMein Irene Castle
1923-10 Neysa McMein Madge Kennedy
1923-11 Neysa McMein Norma Talmadge
1923-12 Neysa McMein Christine Norman
1924-01 Neysa McMein The Italian-American girl
1924-06 Neysa McMein The Indian-American girl [Native American]
1924-09 Neysa McMein The Chinese-American girl
1925-10 Neysa McMein
1926-02 Neysa McMein Helen of Troy, facing away from reader but looking back over her left shoulder
1926-03 Neysa McMein George Sand
1926-04 Neysa McMein Jane Welsh Carlyle
1926-08 Neysa McMein Woman with giant pink bow across the back of her head, seen from the face front
1926-11 Neysa McMein
1927-03 Neysa McMein Woman with red hair, in red with fur trim
1927-05 Neysa McMein
1927-08 Neysa McMein Becky Sharp ["Famous Heroines of Fiction"]
1927-09 Neysa McMein Jane Eyre ["Famous Heroines of Fiction"]
1927-10 Neysa McMein Lorna Doone ["Famous Heroines of Fiction"]
1928-01 Neysa McMein
1928-06 Neysa McMein Woman on the beach in floppy red hat, watches red spider crab crawl the back of her hand
1928-09 Neysa McMein
1929-04 Neysa McMein
1930-03 Neysa McMein
1931-01 Neysa McMein Woman in green, sitting on a cushion
1931-03 Neysa McMein Woman in red, with black fur muff
1931-06 Neysa McMein Woman in yellow and white, probably seated, facing the reader
1931-07 Neysa McMein Woman in blue/white/red box pattern dress, holding fishing rod
1931-08 Neysa McMein Woman in blue scarf and blue hat with red flowers
1931-11 Neysa McMein
1932-05 Neysa McMein
1933-05 Neysa McMein
1933-12 Neysa McMein
1934-10 Neysa McMein Woman in red sitting, against purple-gray background
1935-06 Neysa McMein Sitting woman, wearing striped multicolored top
1935-07 Neysa McMein
1935-08 Neysa McMein Standing woman in white dress with blue floral pattern
1935-09 Neysa McMein Woman's head in wide blue frame; she's wearing hat with red flowers
1937-05 Neysa McMein Amelia Earhart
1937-06 Neysa McMein
McCLURES MAGAZINE:
1896-03 Graphic design with small drawing of Abraham Lincoln
1896-06 Graphic design with small drawing of Rudyard Kipling
1896-08 C. L. Hinton
1897-02 George Washington
1898-02 Corwin Knapp Linson
1898-05 Kenneth H. Miller Woman in classical dress, middle panel of triptych, perhaps representing abundant flowers of May
1898-12 Louise Cox Woman holding baby up on her left shoulder; flowers in border and frame
1899-02 Kenyon Cox Liberty crowning Spanish American War veteran with laurel leaves
1900-02 Frank V. Dumond Three medieval women singing and playing the violin; framed by lake scenes in triptych columns
1900-08 Louis Loeb
1901-02 Kenyon Cox
1901-09 Arthur Hoeber
1902-04 Lucius Hitchcock Woman with long, flowing hair
1902-09 Will H. Low
1902-10 Will H. Low Woman archer in classical dress in a mountain forest (triptych framed)
1903-02 Will H. Low
1903-03 Will H. Low Woman in red cape, flowing in the wind (triptych framed)
1903-08 H. Van Buren Magonigle
1905-04 Blendon Campbell
1905-07 John D. Rockefeller [Photograph]
1908-01 Frank X. Leyendecker
1908-04 Hugo Ballin
1910-02 Frank X. Leyendecker
1911-02 ___ Scheinler William J. Burns [Photograph]
1912-01 Charles Dana Gibson
1912-02 F. Graham Cootes
1912-08 Charles Dana Gibson
1912-10 A. B. Wenzell Woman in dress, shoulders bare, head and shoulders view
1912-11 Charles Dana Gibson
1912-12 Charles Dana Gibson
1913-02 Charles Dana Gibson
1913-03 Charles Dana Gibson Woman in purple with strands of bluish pearls
1913-04 Charles Dana Gibson Woman with bare shoulders, yellowish gown
1913-05 Charles Dana Gibson
1913-07 Charles Dana Gibson
1913-08 Charles Dana Gibson
1914-01 Clarence F. Underwood
1914-03 Clarence F. Underwood
1915-03 Clarence F. Underwood
1916-05 Clarence F. Underwood Woman peeking around and through curtains, holding her domino mask in her hand
1916-12 Neysa McMein
1918-04 Neysa McMein American Navy sailor
1920-08 Neysa McMein
1920-10 Neysa McMein
1922-06 Thomas Lawrence Miss Baring [Photograph of a painting by him]
METROPOLITAN MAGAZINE:
1899-01 W. Granville Smith
1899-02 W. Granville Smith
1899-03 W. Granville Smith
1899-05 W. Granville Smith Woman holding a bundle of flowering branches, standing in a field among flowering trees
1900-04 W. Granville Smith Two women driving early automobile in the country
1902-10 F. X. Chamberlain
1903-01 Frank Parker
1903-02 H. W. Tomlinson
1903-03 Hamilton King
1904-01 Henry Hutt
1904-04 Paul Helleu
1904-08 Blendon Campbell
1909-02 Charles A. Winter
1912-09 Howard Giles
1914-07 Penrhyn Stanlaws Profile of woman in blue hat with pink roses, facing right; green background
1914-12 Penrhyn Stanlaws Portrait of a lady, looking over her left shoulder at the reader; oval frame on cover
1915-02 Penrhyn Stanlaws
1916-02 Willy Pogany Columbia, representing America, sleeps, holding leash over American eagle, unprepared for war
1917-03 Haskell Coffin
1917-04 Haskell Coffin
1917-05 Haskell Coffin
1917-06 Haskell Coffin Young woman with diploma and bouquet of roses
1917-09 Haskell Coffin Woman holding two black and white puppies
1917-10 Haskell Coffin Woman standing near and showing you orange and red autumn leaves
1918-02 Edna L. Crompton Woman ambulance driver, showing determination as she goes forth
1919-01 Rolf Armstrong Woman's face, front view (compare sheet music for "Dear Heart" -1916)
1920-10 Haskell Coffin
1920-11 Haskell Coffin
1921-04 Haskell Coffin
1923-02+03 Haskell Coffin
1923-06 Leo Sielke, Jr. Gladys Walton, portrait, sitting chin on folded arms
MODERN MECHANIX:
1932-09 Norman Saunders Fighter aircraft has machine gunner sitting in an open framework below the cockpit
1933-01 Norman Saunders Motorcycle with two outrigger skates stays balanced for use in ice racing, and pulling along a skater holding a rope
1933-09 Norman Saunders Futuristic artillery spotter sits in a mechanized chair on top of a telescoping tower, which lifts him up in the air to get a better view of how their artillery fire is doing in the battle
1934-01 Futuristic Tank Battleship is a heavily armored hydrofoil battleship that also has tracks that presumably can operate on land if the hydrofoils are retracted
1936-06 Motorcycle makes 300 MPH using two spherical wheels and aerodynamic streamlining
MODERN PRISCILLA:
1903-03 Isabel Carter
1906-01 Gregson C. Crosby Doilie design
1907-01 Gregson C. Crosby Doilie design
1907-03 M. L. Tanner Woman with white muff, with translucent scarf fluttering widely in the wind
1907-04 E. Ridgway Woman in white bridal dress, with white flowers
1907-05 E. Ridgway Woman in white dress putting flowers in a vase
1907-12 V. E. Bird Woman holding (electric?) candle, holly branch decorations
1908-01 Nana French Bickford Old woman sitting in a rocking chair, and sewing
1908-02 Nana French Bickford Two girls doing Valentine crafts, inside a Valentine heart frame
1908-03 D. H. Johnson
1908-04 Woman in bridal dress and train, holding flowers
1908-05 C. Fehon
1908-10 O. T. Jackman Woman in dark suit, with large dark hat with ostrich plumes; tree branches with leaves in background
1908-11 O. T. Jackman
1909-01 ___ Kirkpatrick
1909-03 Charlotte Weber-Ditzler Standing woman, with black hat, and holding white fur stole
1909-06 A. P. Button
1909-08 Theodore Oscar Jackman Oriental woman embroidering a design on a frame
1909-09 Margaret Fitzhugh Browne Woman in red, sewing; inset of earlier woman with spinning wheel
1909-10 C. Warde Traver
1910-01 G. Harlow
1910-02 O. T. Jackman
1910-03 H. D. King Woman in blue looking down toward her left at potted plant with large white flowers
1910-06 J. Rodes European (Dutch?) woman looks out window at sailboat on the water
1910-09 Middle eastern woman sewing
1910-12 ___ Sweet
1911-09 G. Patrick Nelson Woman embroidering blue flowers on a round form
1912-03 William M. Paxton Painting "The Housemaid" by Paxton
1913-01 Philip Lyford
1913-02 Henry Wadsworth Moore
1913-04 ___ Sweet Tapestry weaver, 9th century
1913-08 ___ Sweet
1913-12 A. R. Thayer
1914-02 Sally Cross Old woman examines some lacework, probably done by the young girl looking at it with her
1914-08 Katharine R. Wireman
1914-12 Neysa McMein Woman wearing hat with two large red feather plumes
1915-02 Old woman spins while young child reads a book
1915-03 E. M. W. Dutch woman sewing lace
1915-04 George Staub
1915-06 Harold Cue
1915-09 Gene Pressler
1915-10 G. H. Mitchell
1915-11 Will Hammell
1915-12 ___ Crisp
1916-01 John Edwin Jackson
1916-02 Katharine R. Wireman
1916-04 ___ Crisp Woman in black holding umbrella up over herself and another woman in flowing red cape; very striking design
1916-05 Chase Emerson "Trouble Ahead"
1916-06 Z. P. Nokolaki
1916-07 Harold Cue
1916-08 ___ Brown
1916-09 Neysa McMein
1916-10 Two women in car, one driving
1916-11 ___ Towne
1917-01 ___ Tyng
1917-02 Harold Cue Old woman in rocker talking and sewing up a huge crazy quilt while young woman sits on floor at her feet listening
1917-07 Maud Towsey Fangel Sugary sweet little girl in pink, eating cake and a big helping of pink ice cream
1917-10 L. G. Hemsteger
1917-12 Henry F. Wireman
1918-01 ___ Jacobs
1918-02 Edna L. Crompton
1918-03 Z. P. Nikolaki Red-haired woman looking at herself and her earring in the mirror
1918-04 Eleanor Weeden Very young child holds watering can almost as big, watering flowers
1918-05 Ronald Anderson
1918-06 Margaret Browne Young woman in white looks out the window at children playing croquet in yard in front of large white house
1918-07 Bert Sharkey
1918-08 J. D. Gleason Three young girls sitting in the edge of the water on a beach, holding onto a rope
1918-09 Ronald Anderson Three girls going off to school, carrying straploads of books
1918-10 Edwin F. Bayha
1918-12 R. Bull Nurse in white holds up Christmas pudding, so wounded American soldier Alf Porter, lying in bed in hospital in France, can see it
1919-02 Edwin F. Bayha
1919-03 Sam Brown
1919-04 Chase Emerson Farm girl
1919-07 Francis Miller
1919-08 Frank H. Desch
1919-09 Harold Brett
1919-11 Arthur M. Boos White-haired woman in black and white, with black lace mantilla
1919-12 Reginald F. Bolles
1920-01 Katharine R. Wireman
1920-02 Sam Brown
1920-03 Frank H. Desch
1920-04 ___ Montfort
1920-05 G. F. Gray
1920-07 Pearl L. Hill
1920-08 Girl in nurse outfit looks bashful, boy on gate is smirking
1920-10 M. E. Musselman
1920-12 Blanche K. Brink
1921-01 Starr Gephart
1921-02 J. Knowles Hare Woman in high fur collar
1921-03 Reginald F. Bolles Smiling woman, right arm cocked and ready to throw snowballs at you
1921-06 G. W. Lawlor Woman in pink, wearing yellow sun hat
1921-07 M. E. Musselman
1921-08 Frank H. Desch
1921-09 Annie Benson Muller
1921-10 Roy Pomeroy Woman in low-cut blue dress pushing curtain aside to look at you
1921-12 Reginald F. Bolles Santa Claus writing in book, distracted by beautiful young woman with a request
1922-01 Helen F. Lyon Baby in warm clothes, looking out at reader; on blue background
1922-02 Marguerite Davis Woman carrying skis in snowy country
1922-03 Katharine R. Wireman
1922-04 Eugenie M. Wireman Girl holding two large potted flowers
1922-05 Annie Benson Muller Baby playing with balls of yarn taken from a sewing basket
1922-06 Frank H. Desch
1922-07 J. Knowles Hare Woman holding up Japanese lantern
1922-08 Clara Miller Burd Three children playing at the seashore
1922-09 E. Donaldson
1922-11 J. S. Eland Woman in brown suit with very large feathery headdress, with autumn leaves décor on walls
1923-02 Frederick Duncan
1923-03 John Shelton Eland Woman playing unusual small banjo (??)
1923-04 James Calvert Smith Woman holding red umbrella sideways in light rain sprinkle
1923-05 J. Knowles Hare Woman in white fur and dark hat facing forward
1923-06 Frederick Duncan
1923-08 Robert Krieghoff [?] Baby boy holding small dog
1923-10 Edna L. Crompton
1923-11 Annie Benson Muller Baby's face, framed in a dish decorated with fruits and leaves on rim
1924-02 Arthur Moscon Woman in blue, with red scarf and brown hat, carrying ice skates near a frozen pond
1924-03 James Calvert Smith
1924-04 Annie Benson Muller Girl holding yellow and white flowers
1924-06 ___ Ortlip
1924-07 Reginald F. Bolles
1924-08 Annie Benson Muller
1924-09 Annie Benson Muller Girl "Helping Mother" cook is tasting spoon out of the pan
1924-10 Annie Benson Muller Infant scribbling inside a book from the bookshelf
1924-11 ___ Duncan Woman in white fur holding large bouquet of yellow flowers
1924-12 Ronald Anderson Woman in Santa Claus suit has just taken off Santa mask
1925-01 Marland Stone Priscilla, herself, from left with face to reader to wish you a happy new year
1925-03 John Holmgren
1925-05 Woman gardener, with hoe and hand tools, ready to go to work
1925-06 Haskell Coffin
1925-08 J. Knowles Hare Woman in blue and white facing reader
1925-10 Pearl L. Hill Woman in blue and white, with golf clubs
1926-01 Annie Benson Muller Happy baby in winter clothing looks at reader over snow-covered branch
1926-02 J. Knowles Hare Red-headed woman in purple holding white cat as she lies up against pillows
1926-03 Charles Allan Winter Brunette woman in gray with green shawl looks pensively at the reader
1926-05 Charles A. MacLellan Woman in red seated, with black cat in lap; cat not happy about the dog staring at it
1926-06 M. E. Musselman
1926-07 Arthur L. Moscon Woman in blue swimsuit and red turban
1926-09 Olga Lawson Rines Woman in multicolored top
1926-10 Charles A. MacLellan Woman in blue holding branches with orange and yellow autumn leaves
1926-11 Bradshaw Crandell Woman in dark cape and white-trimmed Dutch hat holding tray filled with various fruits
1927-01 Edward Volkman Woman skier in red and white smiles at the reader
1927-02 Arthur L. Moscon Woman in yellow holding up rattle for baby in pink lying in bed
1927-05 Charles MacLellan
1927-07 Arthur L. Moscon
1927-11 Gaft Gayner [illegible] Woman in blue with red hat and fox-fur neckpiece
1927-12 Annie Benson Muller Portrait of a baby, framed in a dish with Christmas holly berry pattern on rim
1928-01 Harold Cue Woman wearing earphones: the special 1928 Radio issue
1928-02 Earl Christy
1928-03 Haskell Coffin
1928-08 George Brehm Children playing: the cowboy has lassoed the Indian, who is yelling about it
1928-09 Bradshaw Crandell Young woman with colorful, almost gypsy, casual clothes
1929-01 Charlotte Becker Baby sitting on pillow, holding prize cup for "Baby Show First Prize"
1929-02 Haskell Coffin Woman's head is coming out of a red flower or group of red maple leaves
1929-03 M. E. Musselman
1929-04 Annie Benson Muller Small child sitting with three rabbits, holding one on its lap
1929-05 J. Knowles Hare
1929-06 Haskell Coffin Brunette woman's head on crossed red ribbons, abstract for the contents of the issue
1929-08 ___ Ocenasek
1929-09 Mirror image of blonde woman, looking out, on left and right haves of the cover page
1929-11 Woman serving Thanksgiving turkey to enthusiastic boy and girl
1929-12 Annie Benson Muller Mother and infant, with star in background; possibly Mary and Jesus, but very northern Euro faces
1930-01 J. Erbit Woman demonstrating the flame pattern she has just added to the shade for an electric lamp
1930-03 Andrew Loomis
1930-05 Eleanor Campbell
1930-06 M. E. Musselman
MODERN SCREEN:
1930-07 Earl Christy Madeleine Carroll
1931-01 Elissa Landi
1931-09 Nancy Carroll
1931-11 Elissa Landi
1932-01 Carole Lombard
1933-08 Ruby Keeler
1933-10 Joan Crawford
1935-03 Earl Christy Fred Astaire and Ginger Rogers
1935-07 Shirley Temple
1936-10 Earl Christy Jeanette MacDonald
1937-10 Earl Christy Myrna Loy and William Powell
1938-05 Carole Lombard
1938-07 Simone Simon
1939-05 Earl Christy Ginger Rogers
1940-03 Earl Christy Deanna Durbin
1940-05 Earl Christy Barbara Stanwyck
1941-12 Linda Darnell
1942-05 Ann Sheridan
1942-09 Olivia de Havilland
1943-03 Rita Hayworth [Photograph]
1943-05 Lana Turner
1943-09 Deanna Durbin [Photograph]
1944-05 Deanna Durbin [Photograph]
1946-10 Tyrone Power [Photograph]
1947-04 Shirley Temple [Photograph]
1947-05 Nikolas Murray Ingrid Bergman [Photograph]
MOTHER'S MAGAZINE
1920-05 Charles MacLellan
1921-02 ___ Hamilton
1921-08 Helen Smith
1921-09 Jackie Coogan
1921-10 T. Victor Hall
MOTION PICTURE:
1914-11 Alice Joyce
1915-02 Ethel Clayton
1915-06 Mary Pickford [Photograph]
1915-07 Charles Chaplin
1916-02 Fay Tincher
1916-06 Leo Sielke, Jr. Ruth Roland
1916-07 Carlyle Blackwell
1916-08 Mary Pickford
1916-10 Leo Sielke, Jr. Theda Bara
1916-11 Leo Sielke, Jr. Kathlyn Williams
1916-12 Leo Sielke, Jr. Cleo Madison
1917-01 Leo Sielke, Jr. June Caprice
1917-03 Leo Sielke, Jr. Violet Mersereau
1917-04 Leo Sielke, Jr. Fay Tincher
1917-05 Leo Sielke, Jr. Anita Stewart
1917-06 Leo Sielke, Jr. William S. Hart
1917-07 Leo Sielke, Jr. Pauline Frederick
1917-08 Leo Sielke, Jr. Myrtle Stedman
1917-09 Leo Sielke, Jr. Harold Lockwood
1917-11 Leo Sielke, Jr. Marguerite Clark
1917-12 Leo Sielke, Jr. Mae Marsh
1918-01 Leo Sielke, Jr. Pearl White
1918-02 Leo Sielke, Jr. Mary McAlister, from a photograph
1918-05 Leo Sielke, Jr. Dorothy Bernard
1918-06 Leo Sielke, Jr. Corinne Griffith
1918-07 Alla Nazimova
1918-09 Leo Sielke, Jr. Lillian Gish
1918-12 Leo Sielke, Jr. Shirley Mason
1919-05 Leo Sielke, Jr. Gladys Leslie
1919-08 Leo Sielke, Jr. Mary Pickford
1920-02 Leo Sielke, Jr. Tony Moreno
1920-04+05 Leo Sielke, Jr. Lillian Gish
1920-07 Leo Sielke, Jr. Hope Hampton
1920-08 Leo Sielke, Jr.
1920-10 Leo Sielke, Jr. Mildred Harris Chaplin
1921-03 Leo Sielke, Jr. Ruth Roland
1921-08 ___ Eggleston Priscilla Dean
1921-09 ___ Eggleston Douglas Fairbanks
1922-02 Rudolph Valentino
1922-03 ___ Flohri Mary Pickford
1922-05 ___ Flohri Gloria Swanson
1922-07 Harold Lloyd
1922-08 Ann Brockman Claire Windson
1923-01 Ann Brockman Jackie Coogan
1923-02 Ann Brockman Norma Talmadge
1923-04 O. Greiner Lillian Gish
1923-06 Hal Phyfe Pauline Starke
1923-07 Hal Phyfe Dorothy Gish
1923-08 Hal Phyfe Bebe Daniels
1923-11 Hal Phyfe Gloria Swanson
1923-12 Hal Phyfe
1924-01 Hal Phyfe Nita Naldi
1924-02 Albert Vargas Leatrice Joy
1924-04 William S. Hart
1924-06 Albert Vargas Mary Pickford
1924-09 Albert Vargas Mary and Doug
1924-10 Albert Vargas Richard Dix
1924-11 Albert Vargas Alice Terry
1925-02 Marland Stone Lillian Gish
1925-03 ___ Paddock Ben Lyon
1925-04 ___ Paddock Pola Negri
1925-07 Esther Ralston and Mary Brian
1925-08 Marland Stone Corinne Griffith
1925-10 Marland Stone
1926-01 Marland Stone Dorothy Devore
1926-03 Marland Stone Leatrice Joy
1926-09 ___ Flohri Rudolph Valentino
1927-07 Marland Stone Gloria Lloyd
1927-09 Marland Stone Betty Bronson
1927-12 Marland Stone Greta Garbo
1928-02 Marland Stone Lois Moran
1928-04 Marland Stone Esther Ralston
1928-10 Marland Stone Dorothy Devore
1928-11 Marland Stone Madge Bellamy
1929-03 Marland Stone Lina Basquette
1931-07 Marland Stone Ruth Chatterton
1931-09 Marland Stone Joan Crawford
1930-01 Marland Stone Laura LaPlante
1930-02 Marland Stone Norma Shearer
1930-08 Marland Stone Catherine Dale Owen
1930-09 Marland Stone Clara Bow
1931-01 Marland Stone Lois Moran
1931-06 Marland Stone Laura La Plante
1931-07 Marland Stone Ruth Chatterton
1931-11 Marland Stone Carole Lombard
1932-01 Greta Garbo
1932-03 Marland Stone Joan Bennett
1932-06 Marland Stone Jeanette MacDonald
1932-09 Marland Stone Joan Crawford
1935-07 Morr Kusnet Jean Harlow
1937-07 Zoe Mozert Marlene Dietrich
1938-03 Zoe Mozert Myrna Loy
1938-04 Loretta Young
1940-11 Loretta Young
1941-01 Priscilla Lane
1941-06 Robert Taylor
1942-09 Veronica Lake
1943-05 Ann Sheridan
1943-08 Dolores Moran
1943-10 Betty Grable and Harry James [Photograph]
1944-08 Ginger Rogers [Photograph]
1946-02 Gregory Peck
1948-07 June Haver
1948-09 Loretta Young
MOTION PICTURE CLASSIC:
1927-09 Don Reed Sally O'Neil
1928-10 Don Reed Louise Brooks
1931-05 Marland Stone Maureen O'Sullivan
MOTOR:
1914-06 Z. P. Nikolaki
1917-09 Howard Chandler Christy
1917-10 Sidney Riesenberg
1920-12 Ruth Eastman
1921-01 Ruth Eastman
1921-02 Ruth Eastman
1921-06 Ruth Eastman
1921-07 Ruth Eastman
1921-10 Ruth Eastman
1921-11 Howard Chandler Christy
1921-12 Howard Chandler Christy
1922-06 Howard Chandler Christy
1923-03 Howard Chandler Christy
1923-06 Howard Chandler Christy
1923-07 Howard Chandler Christy
1924-02 Howard Chandler Christy
1924-03 Howard Chandler Christy
1924-04 Howard Chandler Christy
1931-03 Robert Robinson Salesman pitching 100 shares of stock, but it's Friday the thirteenth and a black cat is crossing by the window
1931-06 Robert Robinson Canada/US border police inspecting gear of bums or (possibly fishermen returning)
1935-12 Robert Robinson Automobile salesman trying to convince Santa Claus to try his new 100-mile-per-hour Comet auto
1937-02 Robert Robinson
1937-04 Robert Robinson
1940-01 Robert Robinson Man flips coin to decide whether to take his car to the repair shop or the junk yard
1940-05 Robert Robinson
1940-12 Robert Robinson
1947-01 Robert Robinson Salesman pulls man back to look at appliances, but what he really wants is to look at the new car
MOTOR AGE: