Feet Feet Li Xiaolu nude (72 photos), Twitter, braless
Nik: Anna23
Porno Feet Li Xiaolu nudes (34 images), 2019, butt
Video Feet Li Xiaolu naked (58 pictures), iCloud, swimsuit
Dating for Sex
Gallery Feet Li Xiaolu nudes (99 pictures), iCloud, cleavage
Tits Feet Li Xiaolu nude (35 fotos), 2019, panties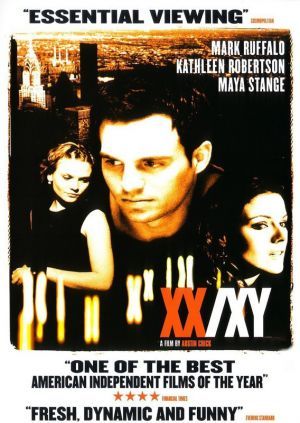 Tits Feet Li Xiaolu nude (24 pictures), 2019, cameltoe
nude Feet Li Xiaolu (72 photo) Cleavage, Facebook, braless
Sex Dating 2019
Do you want to meet her? COME ON!
naked Feet Li Xiaolu (85 pictures) Cleavage, Twitter, lingerie
Feet Li Xiaolu naked (79 pictures) Leaked, iCloud, panties
Feet Li Xiaolu nudes (93 images) Sideboobs, iCloud, cleavage
Feet Li Xiaolu nude (35 photo) Pussy, butt
Chanel West Coast I'm Not Mad at Charlamagne, But I Have a GREAT Comeback!
EXCLUSIVE
Chanel West Coast's beef with Charlamagne Tha God is all water under the bridge, or will be ... right after she gets in one last shot at him.
We got Chanel Tuesday at Pink Taco on Sunset, and asked about her blow-up with Charlamagne on MTV's "Ridiculousness." She went off when he called her a "wack rapper" ... but now says the spat was beneficial for both of them.
She got a ton more followers and exposure, and he got a future guest for his show. Maybe.
Not sure he'll call Chanel after this last dig. Your move, CTG!
Chanel West Coast Charlamagne Tha God MTV Celebrity Feuds TMZ Urban Music Exclusive
More From
Most Popular
Waddell

Browse all Waddell obituaries

Waddle, Arthur

Waddle

Funeral services were held for Mr. Arthur Waddle, Sunday, April 27, at New Greater Smith Chapel Baptist Church in Columbus with the Rev. G. W. Clark officiating. Arrangements. were under the direction of Ben Davis Funeral Home in Columbus.

Burial was held at Willing Workers Cemetery.

Mr. Waddle was born November 17,1888 to the late Will and Josephine Waddle. He was united in Holy Matrimony with Miss Thunia Miller, to this union-six children were born.

He attended public school in Colorado County and first confessed Christ at an early age at Miller High Hill Baptist Church. He later joined New Greater Smith Chapel Baptist Church.

Survivors include one daughter, Mrs. Willie Mae Tatum of Columbus; four sons, Mr. Robert Waddle, Sr., Mr. L. D. Waddle of Columbus, Mr. Eugene Waddle of Waco and Mr. A. D. Waddle of Palestine; one sister, Mrs. Emma Wallace of Pacomia, California; twenty-three grandchildren; thirty-seven great-grandchildren; seven great-great-grandchildren; and a host of nieces, nephews and many, many friends.

Mr. Waddle was preceded in death by his wife, Thunia Waddle and one son, Mr. Arthur Waddle, Jr.

Honorary pallbearers were L. D., A. D., Robert, Sr. and Eugene Waddle. Active pallbearers were Robert L., Robert H., Jr., Eddie Lee, Charlie and Percy Waddle, Sr. Leon and James L. Tatum.

Colorado County Citizen, May 9, 1986, page 2

Waddle, Magnolia "Mama Sylvia" (Tumer)

Magnolia "Mama Sylvia" Waddle, 91, of Columbus, passed away Aug. 1.

She was born to Jettie Tumer July 16, 1918. She attended public schools in Columbus and worked at the Live Oak Hotel for many years. She was an active member of New Greater Smith Chapel Baptist Church, where she enjoyed gospel music and was an active member of the Senior Missions Society.

She is survived by her son and daughter-in-law, Robert H. Jr. and Barbara Waddle; daughter and son-in-law, Pandera Waddle and Willie E. Ford; grandchildren, Robert Lamonte Waddle III, Richanne Lanae Waddle, Andrel D. Waddle and Torrey A. Allen; great-granddaughter, Adreanna Dalynn Waddle; sister, Alma Dillard; brother, L.V. Tumer and wife Ida; and caregivers, Brenda Jones and Beatrice Johnson.

Funeral services were conducted Aug. 8 at New Greater Smith Chapel Baptist church with the Rev. Joseph Hargrove officiating. Interment followed at Willing Workers Cemetery in Columbus.

Pallbearers were DeShon Hargrove, Howard Evans, Jeremy Hargrove, Joe Dancy and James Tatum.

Honorary pallbearers were Clarence Bratcher, Robert L. Waddle, Leon Tatum, Percy Waddle, Robert E. Tatum and Joe L. Tatum.

Colorado County Citizen, August 11, 2009
Contributed by Judy Talkington

Waddle, Willie B. (Windle)

Willie B.Waddle,86,of Alleyton, passed away April 19.

She was born April 6,1916 in Alleyton,to Willie and Elnora Windle and married Arthur Dan Waddle Jr. She was baptized as one as Jehovah's Witnesses on Aug.29,1961.

She was preceded in death by her husband; parents; step-father, James Clayton; sons, Melvin Hill and EddieWaddle; grandchildren, Sheryl Hill, Michael Hill and Mike Dancy.

She is survived by daughters and sons-in-law, Judy Denley of Houston, Doris and Roosevelt Herndon of Houston, Lillian and Clyde Ashton of Portland, Ore., Carolyn Waddle of Columbus, Marilyn Kaye and Marvin Pitre of Columbus; sons and daughters-in-law, Roland and Sonja Shirley of San Bernadino, Calif., James Percy and Lillie Waddle of

Columbus, Robert Lloyd and Tonya Waddle of Columbus, and WillieCharles and Voncille Waddle of Houston.

Memorial services were conducted at Henneke Funeral Home in Columbus April 23. Interment followed at Willing Workers Cemetery in Columbus.

Pallbearers were Joe Dancy, Anthony Waddle, Corret Blain, Roderick Waddle, James Tatum, and Percy Waddle Jr. Honorary pallbearers were Robert Lloyd Waddle, James Percy Waddle, Roland Shirley, Willie Charles Waddle, Ray Charles Dancy, Robert Charles Waddle, Clyde Ashton, Walter Sutton, Leon Tatum, Thomas Rainbolt, Darrell Rainbolt, Wendell Waddle, Willie C.Waddle Jr., Gregory Hill, and Alvin Rainbolt.

Colorado County Citizen, May 1, 2002
Courtesy of the Citizen

Wade, Ida (Carson).

Ida C. Wade's Funeral Held Here June 21

Funeral services for Mrs. Ida Carson Wade, 81, of Oakland were held Friday, June 21 from Hubbard Funeral Chapel with burial in Odd Fellows Cemetery.

Rev. Robin Reed officiated. Pallbearers were Douglas McKinnon, Ernest Scott, Joe Kaye, Wylie True, Jack Montgomery, Billy Strunk, and Clem McKinnon.

Mrs. Wade died at 5 a.m. Thursday, June 20, at Youens Memorial Hospital, where she had been a patient for three days after suffering a stroke.

A lifelong resident of Oakland, she was born March 17, 1904, the daughter of James W. and Ella (Simpson) Carson. She was married to Houston Wade, who preceded in death in 1947. He was a noted Texas historian and she was a naturalist and "a friend of animals on her farm."

Mrs. Wade's only survivor is a brother, James S. Carson of Schulenburg (former Oakland postmaster). A sister, Arabella Fisher, died in 1961.

Weimar Mercury, June 21, 1985
Transcribed by Judy Talkington

Wade, Joe L.

Joe L. Wade, 70, of Alleyton, died Thursday, Sept. 15, 1994, at his residence.

Born July 17, 1924, in Columbus, he was the son of Frank and Gussie Lee (Dehmer) Wade. Mr. Wade,. Who had resided for most of his life in Columbus, was a self-employed electrician and owner/manager of a wrecker service. He was a member of Woodmen of the World and was a World War II veteran having served in the U. S. Navy.

Graveside services and interment were held Sept. 17. in Columbus at Odd Fellows Rest Cemetery with Rev. Sammy Carr officiating. Services were under the direction of Henneke Funeral Home, Columbus.

Mr. Wade is survived by his brother, W. D. Wade of Devine; nieces Lisa Wade and Katie Wade Wiemers and husband Onis, all of Devine and great-nieces Jaclyn and Leann Wiemers, also of Devine.

He was preceded in death by his parents and a nephew, David Lee Wade.

Colorado County Citizen, September 21, 1994
Transcription by Dennis Boatright

Wade, Mary (Miller)

Mrs. Mary Wade

The remains of Mrs. Mary Wade, wife of Everett Wade of Yoakum, were brought here Saturday and laid to rest in St. Michael's cemetery. Rev. Jos. Szymanski performing the burial service. Mrs. Wade was a daughter of Mr. and Mrs. Gus. Miller of the Oakland section, a lady who was esteemed far and wide for her many virtues of head and heart, popular with all who knew her, and her death at so early an age is deeply and sincerely deplored. Our heartfelt sympathy is extended the bereaved family.
Weimar Mercury, October 3, 1913

Remains Sent to Weimar

The remains of Mrs. Everett Wade, whose death occurred in this city Friday afternoon, were shipped to Weimar, the childhood home of the deceased on the Waco train last night, and services were held on arrival of the train at Weimar.

The deceased was 20 years old, and was born and reared near Oakland, Colorado county, where she was well known and loved by all. The cause of her death so we learn was acute Brights disease, with other complications. All that medical skill and loving hands could do was done for the sufferer, but to no avail, and death softly kissed her eyelids down Friday afternoon.

Besides her young and broken-hearted husband, she leaves an infant about two weeks old who will sadly miss the loving ministrations of mother. Decedent was a daughter of Mr. and Mrs. Gus Miller of Oakland, and the parents were at her bedside when the end came, as was also her sister, Miss Pearl Miller. Other members of the family had been here to see her, but had returned home two days before the death angel called.

To the bereaved husband and other relatives and friends the Herald extends sincere sympathy in their hour of sorrow.

Yoakum Herald, October, 1913
Submitted by Deborah Smith

Wadsworth, Infant Son

The infant son of Mr. Tom Wadsworth died in this city, at the residence of Mrs. B. W. Payne, Wednesday morning, after an illness of several weeks, and was buried in the County Line cemetery. The baby's mother died a few months ago, and although it had the best of care and attention, it was not for this world and quietly passed away to seek its mother in the heavenly hosts above. Our sincere sympathy is extended the bereaved family.

Weimar Mercury, March 16, 1901

Wadsworth, Lizzie (Payne)

Mrs. Lizzie Wadsworth, the beloved wife of Mr. Tom Wadsworth of Shimek community, died Thursday night at the family residence,of heart disease, and was laid to rest in the Count Line cemetery the folowing day. Mrs. Wadsworth was a daughter of Mrs. B. W. Payne of this city, and was a most excellent and highly estimable lady, possessing traits of character which endeared her to all who met her. Our sincere sympathy is extended the bereaved relatives and friends.

Weimar Mercury, January 19, 1901

Wagenfuhr, August

Mr. August Wagenfuhr died about 3 o'clock yesterday afternoon at the residence of his son, Henry Wagenfuhr, of this city, in the 78th year of his age, of dropsy. Deceased has resided several yars in this city at the home of his son, was a member of the Lutheran church, and his quiet, unobtrusive life was a daily exemplar of his steadfast faith. Peace to his memory.

Colorado Citizen, March 7, 1889, page 2

COLUMBUS CULLINGS

Mr. August Wagenfuhr, father of our county clerk, aged 78, died last Wednesday universally lamented. [Interment in Odd Fellows Rest]

Weimar Mercury, March 14, 1889

Wagenfuhr, Gussie E.

With regret the Citizen announces the death of Gussie, the bright and interesting youngest child of the late Mr. and Mrs. Henry Wagenfuhr, which occurred about 10 o'clock last Sunday morning of heart disease. She had been ill about a week, and all that loving care and kind nursing could do for the alleviation of her sufferings was freely performed. She was about ten years of age, a native of Columbus, a beautiful girl, with many graces of manner and intellectual accomplishment. Her cherished remains were consigned to mother earth [Odd Fellows Rest Cemetery] at 2:30 Monday afternoon, Rev. T. B. Lawson officiating, and the blessed belief is that the earthly darling is now with the angels in Paradise, united with her devoted parents. To the surviving sisters, brother and relatives our sincere sympathy is extended.

Colorado Citizen, February 9, 1899

Wagenfuhr, Gustav

SUDDEN DEATH.--On the 22d inst. Mr. Gus. Wagenfuhr died suddenly at his home in this city of congestion, aged 29 years, 1 month and four days. He had been up, and attended the market in the morning, and died during the night. Deceased was a brother of Mr. Henry Wagenfuhr, our County Clerk, and a native Texas, having been born in New Braunfels, Texas, September 18, 1851. He was a quiet, unobtrusive man, a good mechanic and citizen. He was a member of the Knights of Honor, and in his last hours was attended by members of the fraternity, and the lodge turned out at his burial. The funeral services at his home and the grave were conducted by Rev. Mr. Gertsmann, of Frelsburg, in German. Deceased leaves a wife, one child, and many friends to mourn his untimely demise. [Interment in Columbus Odd Fellows Rest]

Colorado Citizen, October 28, 1880

Wagenfuhr, Henrietta (Kulow)

Columbus, Texas, January 3.--After ten days' lingering illness, Mrs. Henrietta Wagenfuhr died here last evening at 6:30 o'clock. The funeral was conducted this afternoon by the members of Henrietta lodge, Knights and Ladies of Honor, named for her and of which she was a member. Religious services were held at the home by Rev. T. B. Lawson and at the grave by Rev. T. J. Windham. Deceased was the daughter of Mr. and Mrs. H. Kulow, the wife of the late Henry Wagenfuhr, Sr., for many years county clerk of Colorado county. She leaves two married and three younger children to mourn her loss.[Interment in Odd Fellows Rest]

Weimar Mercury, January 8, 1898
Submitted by Rox Ann Johnson

Wagenfuhr, Henry

DEATH OF HENRY WAGENFUHR

With profound sorrow the CITIZEN announces the death of Mr. Henry Wagenfuhr, county clerk of Colorado county, and one of the most prominent and useful citizens of Columbus. He passed away at 9 o'clock last Sunday night, of a complication of diseases, the heart, liver and kidneys being affected. Henry Wagenfuhr was born October 7, 1848, at a small village called Rohden, Prussia, and came to Texas with his parents in 1850, settling at New Braunfels, Texas. He resided there with his parents until he was twelve years old, receiving only three years schooling at the public school at that place. He then started out in life on his account, serving an apprenticeship at the saddlery business, and worked at the trade for four years in New Braunfels and Columbus, and at various other callings. In 1869 he became Deputy Postmaster at Columbus, Texas, in which capacity, in connection with clerking in a general merchandise store he acted until December 1872. On the 17th of December, 1872, he was sworn in and acted as Deputy District Clerk until April 18, 1876, he having been elected County Clerk February 15, 1876. He qualified as County Clerk April 18, 1876, the duties of which office he has since continued to perform, through election by the people, which is a sufficient commentary upon the satisfactory manner in which those duties have been discharged. March 19, 1873, he was married in this city to Miss Henrietta Kulow, who, with five children survives him.

Mr. Wagenfuhr was a member of the Masonic fraternity, an Odd Fellow, K. of H., K. & L of H., A. L. of H., K. of P., A. O U. W., Hermann Soehne, and the Columbus Fire Department, all of which orders were present at the funeral ceremonies last Monday. He was Grand Master of the I. O. O. F. of Texas from February, 1887, to February, 1888, and in 1889 a representative to the Sovereign Grand Lodge which assembled at Columbus, Ohio. In all these orders he was a worthy and working member, and in most of them had been honored by his brethren with the principal chair, and took great interest in acquiring their laws and rules of benevolence and charity. He was examined and admitted as an attorney at law by the District Court of Colorado county, September 21, 1885. When twelve years of age he was confirmed in the Lutheran church at New Braunfels, of which church he died a member. He was essentially a valuable and useful man to our city, working in many ways to its advantage, and taking great pride in all things conducing to the prosperity and advancement of Columbus; and no one of our citizens could be more sadly missed by this community. His funeral was one of the most largely attended of any we have ever witnessed in the place, many of his friends in different parts of the county being present to join in the sad rites. He was buried with the beautiful and impressive ceremonies of the Masonic fraternity, Rev. G. H. Collins assisting at the house and grave. To his bereaved relatives and friends we extend sincere sorrow; and though we know no words of condolence can mitigate the pangs of death, or light the shimmer and gray of the solemn tomb, yet this sentiment is commended as affording surcease from the deep-seated gloom:

"Weep for the days that will come no more,
For the sunbeam down from heart and door,
For a missing step, for the nameless grace
Of a tender voice and loving face.
But not for the soul whose goal is won,
Whose infinite joy is just begun;
Not for the spirit enrobed in light,
And crowned where the angels are tonight."

Colorado Citizen, September 22, 1892, page 3

Wagenfuhr, William Helmuth

We deeply sympathize with Mr. and Mrs. Henry Wagenfuhr in the loss of their infant son, Willie H., which occurred Monday night 3d inst., and a notice of which was prepared for last issue, but by some unaccountable means, was omitted. Willie was a bright little fellow about three months old, and gave promise of an useful future. None but parents who have lost loved ones can feel the true depth of early sorrow. Little Willie was consigned to the dust on Tuesday evening in the presence of many sorrowful relatives and friends of the family. [Interment in Odd Fellows Rest]

Colorado Citizen, December 13, 1883

Wagley, Clara (Coody)

Mrs. Clara Wagley Dies Suddenly

Funeral services were held Monday morning at Weimar for Mrs. Clara Wagley, 70, who died at her home Saturday night. Burial was in Weimar Masonic cemetery with the Rev. Claude Boone of the Baptist church officiating.

Mrs. Wagley, who had spent the past 36 years of her life at Oak Grove and who was a member of the Live Oak Baptist church was born in Hayes county near San Marcos on March 22, 1875, a daughter of Warren O. and Sarah Elizabeth Coody. On August 28, 1888, she was married to J. W.Wagley of Sealy. Mr, Wagley died in October, 1924.

She is survived by one daughter, Mrs. Gus Williams of Glidden and four sons, R. G. of Houston, W. H. of Galveston and O.M. and Virgil of Weimar. Two sisters, Mrs. Susie Burleson of Denver, Colo., and Mrs. Dora Hunt, San Marcos, and two brothers, W. G. Coody of Wallis and Barney Coody of Sealy, also survive.

Pallbearers were Harvey Hope, Sam Sutherland, Freelan Glithero and Henry Scheller of Glidden, Grady Shaver of Weimar and Conrad Reichardt of Oak Grove.

Colorado County Citizen, May 17, 1945

Wagley, John W.

GOOD CITIZENS CLAIMED BY DEATH

J. W. WAGLEY, HONORED, GOOD, CITIZEN, DIES SUDDENLY AT FAMILY RESIDENCE

In the death of Mr. J. W. Wagley last Thursday morning, Oct. 2, (brief mention of which was made in last week's Mercury), Colorado county lost one of its best citizens. His death, due to heart failure, caused by acute indigestion, was very sudden and unexpected. When he rose in the morning he seemed entirely well and ate a hearty breakfast. Before leaving the house, however, he complained of pain in his chest, for which he drank some soda water, and then went off to work with his son, Virgil. In a short time he again complained of his chest hurting him and he and son returned to the house. He again drank some soda water, and, while sitting on the back steps of his residence, drank some hot coffee which Mrs. Wagley had brought him. Mrs. Wagley returned to the kitchen with the cup and saucer, and when she came back a little later he had fallen out in the yard. When Mrs. Wagley reached him he was already dead. Her startled cry brought Virgil to her side at once, when he found the mother frantically trying to raise Mr. Wagley in her arms and carry him into the house. Together they carried him in and laid him on the bed. Realizing that he was dead, or in a dying condition. Virgil hastily called some of the neighbors, over the telephone. Dr. Duve of Weimar was also quickly called, and together with Rev. C. E. Dearman, pastor of the Baptist Church at Weimar, went at once to the home. On arrival they found Mrs. Wagley and Virgil still alone and almost in paroxysms of grief. A brief examination by Dr. Duve revealed the fact that Mr. Wagley was dead.

It was only a few minutes until a number of neighbors came. The children and other relatives were notified and came as quickly as possible.

The funeral services, conducted by Rev. Dearman, were held at the home at 2:30 p.m. Friday and interment was in the Masonic Cemetery at Weimar. The pall bearers were W. B. Lowrey, John H. Miles, W. W. Williams, Ernest Obenhaus, E. D. Blair and Olin Boeker.

Mr. Wagley was born in Brazoria, Texas, Aug. 6, 1867. While still a small child, he was left an orphan by the death of his father, after which he was carried to North Texas, where he lived until a young man. At that time he went to Austin county, where on August 28, 1890, he was married to Miss Clara Cody. In this county they lived until 1908, during which time there were born to them four sons and one daughter--Riley, now living at Port Arthur; Ollie, of Galveston; Willie of Sealy; Virgil, living with his mother, and Mrs. Gus Williams of Glidden.

In 1908, Mr. Wagley came with his family to Live Oak, where he has lived ever since.

Mr. Wagley was an avowed christian, and was so regarded by those who knew him. He was a deacon of the Live Oak Baptist Church.

His death is not only a serious loss to his family, but is likewise a great loss to his church and community. Just as every man should be, he was a good neighbor and a fine citizen, and earnestly strove to live up to his duties and obligations in every relation. He will be greatly missed.

The sincere sympathy of a great multitude of friends goes out to Mrs. Wagley and her children in their great sorrow. May Divine Grace comfort them! REPORTER

Weimar Mercury, October 10, 1924, page 1

Wagley, Lillie Pearl (Rodgers)

Mrs. Pearl Wagley Victim of Burns; Buried Sunday

Funeral services were held at Hubbard Funeral home in Weimar Sunday afternoon for Mrs. Pearl Wagley, 70, who died at 4 a.m. Saturday in a Galveston hospital. Mrs. Wagley's robe caught fire early Friday morning in her apartment and she died the next morning as result of the sever burns to her body.

She was a native of the Live Oak community, southeast of Weimar.

The Rev. Logan Cummings of First Baptist church of Columbus officiated and burial was in the Live Oak cemetery.

Mrs. Wagley's only son,Oliver Wagley, died in Fort Worth, 7 years ago. She is survived by 5 grandchildren, 4 brothers, Earl and Homer Rogers[sic] of Weimar and Everett and Urban Rogers[sic] of Galveston, and a sister, Mrs. A. L. McGowan of South Houston.

Pallbearers were her nephews, Roger Faroe, Gilbert Rogers[sic]; Floyd Green, Mack Allen, Billy Bob Alexander and Brandon Vickers.

Colorado County Citizen, December 24, 1964

Wagley, Oliver M.

Ollie W. Wagley Dies at Oak Grove

Funeral services were held at Live Oak Baptist church Monday at 10 a.m. for Ollie W.[sic] Wagley, 64, who died Saturday at his home in Oak Grove. Burial was in Live Oak cemetery. Rev. Clarence James, pastor of Live Oak church officiated.

Mr. Wagley had suffered with heart trouble for several years. Besides his wife, he is survived by a son, Vernon Wagley and a brother, Virgil Wagley, of Oak Grove; a sister, Mrs. Gus Williams of Glidden and 5 grandchildren.

Colorado County Citizen, May 2, 1963, page 5
Transcribed by Dorothy Albrecht

Final Rites for Ollie Wagley, 64, Held Here Monday

Funeral services for Oliver Wagley, 64, resident of the Live Oak section most of his life, were held Monday morning with burial in the Live Oak Cemetery.
Rev. Clarence James officiated.
Mr. Wagley died shortly afternoon Saturday, April 27, at his home, of a heart attack. He had been in ill health for some time.
Born Nov. 11, 1898, at Sealy, he was a son of Will and Clara Coody Wagley, who later moved to the Live Oak area. He was a veteran of World War II. He married Miss Leona Emma Pachal June 20, 1944.
Surviving in addition to his widow are a young son, Vernon, and a brother, Virgil, both of Live Oak; and a sister, Mrs. Mabel Williams of Glidden. A son, Oliver, died in 1957. Two brothers, Riley G. and Will Wagley, also preceded him in death in recent years.

The Weimar Mercury, Thursday, May 2, 1963
Submitted by Rosemary Ermis

Wagley, Riley Gilbert

R. G. Wagley, 63, Former Detective, Buried Here Friday.

Funeral services for Riley Gilbert Wagley, 63, who died last Thursday morning about 10 days after suffering a heart attack, were held at Hubbard Funeral Home Friday afternoon Dec. 9, with burial in the Masonic Cemetery.

Rev. W. L. Crouch of El Campo, missionary pastor serving the Live Oak Grove Baptist Church, officiated, assisted by Rev. Howard Parshall, Baptist pastor here. Weimar veterans conducted graveside military rites.

Born in Austin County Jan. 1, 1892, Mr. Wagley moved to Colorado County with his parents when he was about 14. He served in the Navy in World War I, and was aboard the Mt. Vernon when she was torpedoed. After the war he joined the Pinkerton Detective agency and was associated with it for 28 years. About 10 years ago he retired to make his home in the Live Oak section with his brother, Virgil.

Survivors include three brothers, Virgil and Oliver Wagley of Weimar and Will Wagely[sic] of Galveston: a sister, Mrs. Mabel Williams of Glidden; and several nieces and nephews.

Weimar Mercury, December 16, 1955, page 1

Wagley, Vernon Oliver

Wagley

Vernon O. Wagley, 58, of Weimar, lost his vigilant battle with colon cancer, at home surrounded by family and friends on Wednesday Aug. 1. Vernon was born Sept. 22, 1948 and grew up south of Weimar on the family homestead. He accomplished many things in his life. At a young age he started breaking horses, raising cattle and helped his mother tend the farm. He was a hard worker and when he accomplished a trade he would move on to a new challenge.

Vernon was always full of life and enjoyed many great adventures. These included owning and operating a gravel trucking business, two cafes The Pizza Patch and The Lone Wolf Cafe and did custom farming.

He earned a 3rd degree black belt in martial arts and was also in security business. His bounty hunting days gave him the opportunity to travel the world and his favorite resting spot was Jamaica, which unfortunately he hadn't been able to visit in many years.

He also owned Oakland Express Hot Shot Delivery Service for six years in Houston, which he closed in 1991 to move back to the country. At that time he used his great carpentry skills and remodeled many homes in the surrounding area and designed and built custom decks. He loved being outdoors, riding in his pickup truck, hunting with Tina and Richard, riding his Kawasaki Mule and growing roses. He was a great cook and loved cooking for his family.

His barbeque was always slow smoked and he made his own BBQ sauce and he could grill a perfect steak.

He was preceded in death by his father Oliver Miles Wagley in 1963. He is survived by the love of his life Jeri Wagley, his mother Leona Wagley, both of Weimar. His daughters Tina Harbers and husband Richard of Plum Texas and Kristal Mosley Chambers and husband Kelly of Clovis N.M.

He is also survived by his grandchildren Brett Harbers, Luke and Kayley Schmidt, Ginny Birmingham and Jyllian Chambers and a close cousin Sandra Johnson who was like a sister to him.

A memorial service will be held Sunday, Aug. 12 at Trinity Evangelical Lutheran Church, New Bielau at 2:30 p.m. and a Celebration of Life Party will be hosted on Sunday, Aug. 19 at 1 pm at Holman Hall in Holman Texas where we will celebrate his life, tell great stories and listen to Vernon's favorite music. [Vernon was Cremated]

Our family would like to thank M.D. Anderson Cancer Center and a special thanks to Hospice of South Texas, especially April, Jessie and Barbara for all of their love, kindness and support during this difficult time.

Memorial donations may be made to Hospice of South Texas, 404 N. Texana, Hallettsville, Texas 77964, 1-800-685-5268.

Colorado County Citizen, August 8, 2007
Courtesy of The Citizen

Wagley, Virgil S.

Virgil S. Wagley

Funeral services for Virgil S. Wagley, 80, of Glidden were held Dec. 4, 1981 at the Columbus Day Funeral Home. Rev Clarence James officiated.

Interment was in the Weimar Masonic Cemetery under the direction of the Columbus Day Funeral Home.

Wagley died Dec. 2, 1981. He was born near Sealy on Sept. 16, 1901, the son of John W. and Clara Coody Wagley.

He was a farmer and belonged to the Live Oak Baptist Church.

Wagley is survived by one niece and four nephews.

Pallbearers at the funeral were Steve Williams, Roland William, Michael Williams, Vernon Wagley, Pete Besch and Shorty Besch.

Colorado County Citizen, January 7, 1982, page 2

Wagner

(Browse all obits with Wagner surname)

Wahrmund, Edgar Arno

Edgar Arno Wahrmund

Edgar Arno Wahrmund passed away August 27 in El Paso.

He was born September 20, 1909 in Eagle Lake the son of Arno Louis and Ella Koennecke Wahrmund.

Edgar was of Presbyterian faith.

He was preceded in death by his parents; and son, James David Wahrmund.

Survivors include, his wife, Sarah Ella Black Wahrmund; sons, Glen Richard Wahrmund of Houston, and Barry Hall Wahrmund of El Paso; six grandchildren; nine great-grandchildren; and two great-great grandchildren.

Graveside services were held Thursday, August 31 at 2 p.m. from Masonic Cemetery in Eagle Lake with Rev. Ardie Nelson officiating. Eagle Lake Funeral Home was in charge of arrangements.

Pallbearers were family members

In lieu of flowers send donations to the Deacon's Fund, University Presbyterian Church, 2010 Wisconsin, Las Cruces, NM 88001.

Sympathy is extended to the family in their loss.

Eagle Lake Headlight, September 7th, 2006
Submitted by John Konesheck

Waits, Earl Freeman

Final Rites for Earl Waits Held Fri.

Friends learned with sadness of the death of Earl Freeman Waits Tuesday, March 28 in the Eagle Lake Community Hospital at 9:20 p.m. He had been in failing health for the past five years.

Funeral services were held from the Mill-Bauer Funeral Home March 31 at 2:30 p.m., with Interment following in the Myrtle Cemetery in Rock Island. The Rev. J.F. Maguire and the Rev. A. L Cooke officiated. Bearers of the casket were Bobby Guttenberger, Bob Criswell, Gerald Reinhardt, Frank Collins, Elmo Werlla and A.T, Blanchard.

Mr. Waits was born August 13, 1904 in Angelina County. His parents were John Thomas and Abby Taylor Waits. He lived in the Rock Island area most of his lifetime. In 1968 he retired from Shell Oil Co.

On August 15, 1930 in Cleveland, he and Miss Margurite McShan were united in marriage. Survivors include his wife; one daughter, Mrs. Norman (Sue) Hooper of Rock Island; two sons, Harold Waits of Houston and Earl W. Waits of Erath, La.; seven grandchildren; one brother, Eulus Waits of Jefferson; and four sisters, Elvie Burke of Dallas, Ollie Carroll of Farmers Branch, Hattie Campbell of Lindale and Mattie Lee of Lufkin; and other relatives and friends.

Mr. Waits was a member of the Rock Island Baptist Church.

Eagle Lake Headlight, April 6 1978, page 15
Contributed by Patti Hall-Smith

Waits, Eulus

Eulus Waits

March 24, 1909 - December 16, 1996

Eulus Waits, 87, of Rock Island, passed away December 16,1996, in the Columbus Conununity Hospital. He was bom March 24, 1909, in Van, Texas, to John Thomas and Abbie Taylor Waits. He and Lillian Walden Waits were married on August 11,1931. A veteran of World War II, he worked as a construction worker with Commercial Construction. He was preceded in death by his parents and his wife (April 11,1990). Survivors include a sister, Elvie Burke of Dallas and a niece Sue Hooper of Rock Island. Services were held Friday, December 20, at 2 p.m. from Henneke Funeral Home. Graveside service and burial were held Saturday, December 21, at 3 p.m. at Oakwood Memorial Cemetery in Jefferson with Brother Nick Williams officiating. Henneke Funeral Home in Columbus was in charge of arrangements. Sympathy is extended to the family in their loss.

Eagle Lake Headlight, December 26,1996
Contributed by Patti Hall-Smith

Waits, Marguerite "Margie" (McShan)

Marguerite "Margie" Waits, 92, of Rock Island passed away Sept. 8 at River Oaks Health Care Center in Columbus.

She was born Aug. 7, 1910 in Security to William H. and Minnie (Walker) McShan. She married Earl F. Waits on Aug. 13, 1930. She was a member of the Rock Island Baptist Church. She was a resident of the Rock Island area for 59 years.

She was preceded in death by her parents; husband; three sisters, Bonnie McDonald, Mae Carter and Florence McShan; and two brothers, Joe McShan and Bill McShan.

She is survived by daughter and son in law, Sue and Norman Hooper of Rock Island; sons and daughters in law, Harold and Paula Waits of Houston and Earl W. and Mazie Waits of Toleda Bend, La.; 9 grandchildren, 10 great-grandchildren and one great-great grandchild.

Funeral services are Sept. 11 at 10 a.m. at Henneke Funeral Home in Columbus with the Rev. Bob Gregory and the Rev. Nick Williams officiating. [Interment Myrtle Cemetery)

Pallbearers were Bob Guttneberger, Gerald Rein-hardt, Buster Defoor, Butch Meyer, Lonnie Owers and John David Carter.

Colorado County Citizen, September 11, 2002
Courtesy of the Citizen

Waits, William Lonnie

Waits

William Lonnie Waits, 90, of Bernardo, passed away May 8 at his residence.

He was born in Woodworth, La., April 22, 1917 to William Thomas and Rose (Tyler) Waits and married Ethel Randall, May 21, 1938. He was a retired machinist with Shovel Supply in Dallas, was a member of the Veterans of Foreign Wars Post 8790 in Houston and served in the U.S. Army during World War II in Germany.

He was preceded in death by his parents; daughters, Randy Kay Waits and Barbara Waits; and sisters, Lottie Threadgill and Hazel Moore.

He is survived by his wife; daughters and sons-in-law, Lonnie and Henry Buhler of Bernardo and Judy and Ray Taylor of Simonton; grandchildren, Tina Buhler Miller and husband Gary of Mentz, Robin Buhler and wife Sandra of Columbus, Scott Buhler of Bernardo, Jason Taylor and wife Shara of Houston, Travis Taylor and wife Tracey of Pacific Palisades, Calif. and Jeffrey Taylor and wife Sara of Dallas; great-grandchildren, Matthew and Lynsey Miller of Austin, Whitney Miller of Mentz, Tim Buhler and wife Brittany of Huntsville, Kari and Kim Buhler of Columbus, Jason and Jeslyn Taylor of Houston, and Van and Eisley Taylor of Pacific Palisades, Calif.; and great-great-grandchildren, Blayne and Mason Buhler of Huntsville.

Funeral services were conducted May 11 at Henneke Funeral Home in Columbus with the Rev. Lynn Burling and the Rev. Jason Taylor officiating. Interment followed at Woodlawn Cemetery in Houston.

Pallbearers were Robin Buhler, Scott Buhler, Gary Miller, Jason Taylor, Travis Taylor, Jeffrey Taylor, Matthew Miller and Tim Buhler.

Colorado County Citizen, May 16, 2007
Courtesy The Citizen

Walchar, Annie (Hnatek)

To our Content correspondent "Old Timer" the heartfelt condolence of the Mercury goes out in the misfortune visited upon him this week in the loss by death of his beloved mother, Mrs. Jos. A. Walchar, Sr. The death of a good, true mother is the saddest that could be visited upon anyone, and friends everywhere deeply sympathize with him.

News was received here Wednesday morning of the death of Mrs. Annie Walchar, wife of Jos. Walchar, Sr., of the Content section, which occurred at a hospital in Houston, following an operation two weeks ago for tumor. The remains were brought here Wednesday afternoon and laid to rest in the Odd Fellows' cemetery. Rev. Paul Piepenbrok, the Lutheran minister, performing the funeral services. With her at the time of death were her husband and son, Jos. Walchar, Jr. Mrs. Walchar was about 52 years of age at the time of death. She was a kind, good woman, loved by neighbors and friends, the best of wives and mothers, and her death is indeed a sad blow to the family circle. Our heartfelt sympathy is extended the bereaved family.

Weimar Mercury, August 23, 1912
Transcribed by Judy Talkington

Walchar, Frank

We regret very much to learn of the death of Prof. Frank Walchar, teacher of the New Brunn school and Correspondent of the Mercury at Content for many years past (known as "Old Timer), which occurred at the home of his father, Jos. Walchar, Sr., on the Koehn farm south of Weimar, at 2:30 p.m. Wednesday, March 1st, after a brief illness of acute tuberculosis, coupled with pneumonia. Although physicians, trained nurse and family did everything in their power to save the life of this noble young man, it was otherwise decreed by an All-wise Providence. Mr. Walchar was a fine young man, bright, studious, upright and honorable, one who had chosen teaching as his life's profession, and he was making good in same, giving splendid satisfaction to his patrons and pupils. Tuberculosis in an acute form recently attached him, and this followed by an attack of pneumonia was more than his rather frail constitution could stand. He had lived in this section for may years, was well thought of by all, and hid death at such an early age, when life held out to him so many promises, is indeed to be deplored. The funeral will take place at the Masonic cemetery this (Thursday) afternoon at 2 o'clock. Our heartfelt sympathy goes out to the bereaved family.

Weimar Mercury, March 3 1916

Walchar, Joseph

Old Settler of This County Passes On

News was received here Saturday night that Mr. Joe Walchar, Sr., an aged settler of this county, had died near Columbus on Saturday evening. The remains were prepared for burial and brought here, to be laid to rest in the Weimar cemetery by the side of his late wife, who passed on to her reward some twenty-three years ago. Rev. O. A. Meyer, local Evangelical pastor, officiated at the funeral.

Mr. Walchar was born in the old country, but had been a resident of this county for many years. He was a farmer by profession until ill health forced his retirement from said calling. He was a man of nearly 78 years of age, a quiet, peaceable citizen, and his passing is viewed with regret by those who knew him through his long period of residence in this section.

Jos. Walchar, Sr., was born in Moravia, Austria, Oct 11, 1857. Died Sept. 22 [21]at the age of 77 years, 11 months and 10 days. He came to America in 1882. Had lived in Colorado county ever since, some fifty-three years, most of the time in the Weimar section. He was member of the S.P.J.S. T. Lodge. He was a member of the Evangelical faith for many years of his life. He is survived by three sons, Joe Walchar of San Antonio, John of Houston and Will W. of Weimar section, and four daughters, Mrs. Charlie Stefka of Shiner, Mrs. Charlie Holly of East Bernard, Miss Rosie Walchar of Austin and Miss Emily Walchar of San Antonio.

Weimar Mercury, September 27, 1935

Walchar, Julia (Zahradnik)

Funeral for Julia Walchar Held May 22

Funeral services for Mrs. Julia Walchar, 83, of Weimar were held Monday, May 22, from Hubbard Funeral Chapel, with burial in Masonic Cemetery. Father John Peters officiated.

Mrs. Walchar, a resident of River Oaks Convalescent Center at Columbus, died May 20 in Columbus Community Hospital, after a heart attack.

Born May 11, 1906, at Weimar, she was a daughter of Joseph and Agnes Zahradnik. She was married to Will W. Walchar at Weimar on April 21, 1924. He died Oct. 11, 1986.

Surviving are three sons, George and Willie Walchar of Weimar and Franklin Walchar of Las Vegas, Nevada; one daughter, Evelyn Shumbera of Weimar, 12 grandchildren and eight great-grandchildren. A daughter, Esther Marie Korenek, preceded her in death.

Serving as pallbearers were Alfons Genzer, Robert Gadbois, Larry Shumbera, Allen Shumbera, Joe Peters, and Henry Adamcik.

Weimar Mercury, June 1 1989, page 6
Transcribed by Sandra Long Anders

Walchar, Will W.

Will Walchar Funeral Held Here Oct. 13

Funeral services for Will W. Wincher, 89, of Rt. 3, Weimar, were held Monday, Oct.13, from Hubbard Funeral Chapel, with burial in Masonic Cemetery. Father John Peters officiated.

Walchar, a retired farmer and lifelong resident of the Weimar area, died at 5 p.m. Saturday, Oct. 11, at Colorado-Fayette Medical Center, of a stroke.

Born Feb. 1, 1897, in the New Bielau community, he was a son of Joseph and Anna (Hnatek) Walchar. He married Julia Zahradnik on April 21, 1924, at Columbus.

Walchar was well known for his prize-winning watermelons, many of which weighed more than 100 pounds. He also was a Mercury correspondent for the Live Oak - Bois d'Arc area for many years, using the pen name of "Uncle Sam." A favorite hobby was his daily record of the weather.

His wife survives, along with three sons, George W. Walchar of Schulenburg, Willie W. Walchar of Weimar and Franklin D. Walchar of Victoria; one daughter, Evelyn A. Shumbera of Weimar; 12 grandchildren and four great-grandchildren. A daughter, Esther Krenek of Flatonia, five sisters and three brothers preceded him in death.

Pallbearers for his funeral were Henry Adamcik, Johnny Kasper, Bobby Gadbois, Larry and Alan Shumbera and Alfons Genzer.

Weimar Mercury, October 23, 1986
Transcribed by Dennis Boatright

Walchar, Willie

Willie Walchar Funeral Services Held June 13

Willie Walchar, 73, of Weimar died Thursday, June 9. Funeral services were held Monday, June 13 at Hubbard Funeral Home in Weimar with Father John Peters officiating. Interment followed at Masonic Cemetery in Weimar.

Mr. Walchar was born on Feb. 10, 1930 to Will W. and Julia Walchar in Weimar.

He attended Weimar schools and was a member of the American Legion. He lived his entire life in Weimar.

Mr. Walchar served his country in World War II.

He was the owner of Willie's Grocery in Weimar and also did yard work for people in and around the Weimar area.

Mr. Walchar is survived by a sister, Evelyn Shumbera and a brother, George Walchar, both of Schulenburg.

He was preceded in death by his parents, a sister, Esther Marie Krenek and a brother, Franklin Walchar.

Weimar Mercury, June 16, 2005

Walden, Miriam Estelle (van Wagner)

MRS. W. J. WALDEN, FORMER OAKLAND RESIDENT, BURIED

Graveside services for Mrs. William J. Walden Sr. of Houston were held at Weimar Masonic Cemetery Monday afternoon, with Dr. Kenneth Pope of Houston officiating.

Mrs. Walden was a Miss Van Wagner before her marriage and was a native of Oakland. She had lived in Houston 45 years and was a a member of First Methodist Church, River Oakes Friendship Club and Blue Bird Circle there.

Services were held at 10 o'clock Monday morning in the chapel of Geo. H. Lewis & Sons funeral home preceding burial here.

Survivors in addition to Mrs. Walden's husband are one son, Wm. J. Walden Jr., and three grandchildren. All live in Houston.

Weimar Mercury, November 23, 1956, page 8

Waldrop, Celia (McClure)

Mrs. J. W. Waldrop

The death of Mrs. J. W. Waldrop occurred at the hospital here yesterday morning at about eight thirty, following an illness since last Sunday. During this brief illness her husband, Dr. J. W. Waldrop had been in constant attention to her and a physician was also called from Eagle Lake for conference Tuesday.

Funeral services were held at the hospital this morning at ten thirty, Rev. Wm. D. Wyatt of the First Baptist Church officiating and being assisted by Rev. A. Guyon of the Methodist Church. Interment took place at Odd Fellows Rest.

Miss Celia McClure was born in Chelsea, Maine, April 5, 1875. She was married to dr. Waldrop in Houston June 15, 1907.

Dr. and Mrs. Waldrop have lived in Columbus for some three years, during which time they have made many friends in this section.

Mrs. Waldrop's passing causes our people deep sorrow, and the sympathy of the entire community goes out to the bereaved husband, the only survivor.

Colorado County Citizen, September 11, 1930
Transcribed by Judy Talkington

Waldvogel, Fannie

PROMINENT COLUMBUS LADY IS CLAIMED BY DEATH

News was received here Sunday afternoon that Mrs. Fannie Waldvogel, beloved wife of Mr. Abe Waldvogel, merchant of Columbus, had been claimed by death, at the age of 55 years. Her death occurred Saturday evening, we learn. The funeral was to take place in Houston Monday evening.

Mrs. Waldvogel is survived by her husband, two sons, Louis and Max, of Columbus, and two daughters, Miss Florence of Columbus and Mrs. Wm. Schleissinger of San Antonio.

Weimar Mercury, June 9, 1933, page 1

MRS. A. WALDVOGEL PASSES TO REWARD AT HER HOME HERE

The death of Mrs. A. Waldvogel occurred at the family residence in this city last Saturday night at about 9:45, following an illness of more than a year. She had been confined to her bed for some six weeks.

Funeral services were held at the Westmoreland-Vollus Funeral Chapel in Houston at 10 Monday morning, Rabbi A. Schechter officiating, and interment was made in the Adath Yeshurun Cemetery.

Active pallbearers were, Max Westheimer, Phil Nussbaum, Ernest Nussbaum, Louis Silver, Sam Hambuger and Eugene Westheimer. Honorary pallbearers: Dr. W. G. Youens, S. J. Nussbaum, H. Braden, E. G. Miller, Charles Klein, W. H. Miekow, B. Rauh, O. G. Hoegemeyer, Leo Steiner, Felix Fehrenkamp, B. A. Hastings, D. Steiner, W. H. Lawless, Herman H. Girndt, George W. Martin, W. L. Nesbitt, J. Mattern, O. A. Zumwalt, Thurmond West, R. R. Hadden, S. K. Seymour, A. I. Chapman, W. W. Williford, Albert Brune, C. A. Schobel, S. A. Harbert, E. E. Irwin, James Sikora, E. L. Kollmann, J. W. Busselman, E. J. Burger, W. C. Papenberg, E. H. Rabel, H. Buescher, John Hastedt, Dr. W. W. Gunn, all of Columbus; B. H. Daily, Henry Landa, Max Landa, Meyer Nathan and W. E. Rauh, all of Eagle Lake; M. Lauterstein of Weimar, M. Nussbaum, Leo M. Furman, Sam Paine, I. Mark Westheimer, R. E. Burger and I. B. Westheimer.

Miss Fannie Littery was born in London, England, 55 years ago. She came to this country with her parents when quite young, and was married to Abe Waldvogel in 1895. They have resided in this city since that time, Mr. Waldvogel operating a big dry goods and clothing business here continuously since then.

Mrs. Waldvogel was a devoted wife and a loving and solicitous mother, and was highly respected in this community.

She is survived by four children, Louis, who is postmaster at this place, Mrs. William L. Schlesinger of San Antonio, Miss Florence and Max Waldvogel, her husband, and also five grandchildren.

The sympathy of the entire community goes out to the sorrowing ones.

Colorado County Citizen, June 8, 1933, page 1

Waligura

Browse all obituaries with Waligura surname

Walker

(Browse all obits with Walker Surname)

Wall

Browse all obits with Wall Surname

Walla, Charles H.

Charles WaIla

Charles H. Walla died at Sweetbriar NursIng Home in Columbus Christmas Day at the age of 45.

He was born in Houston Oct. 29, 193O, and was reared in Frelsburg by his grandparents, Mr. and Mrs. Willie Walla.

He served in the U.S. Air Force being honorably discharged in 1949.

He suffered with muscular dystrophy which totally disabled him the past 6 years which were spent in nursing homes. Mr. WaIla made national news in February when his plight was published in the National Inquirer, which told of his loneliness. The nation responded with 30,000 letters, wires, calls, gifts and concerns up to the time of his passing.

Rosary was recited at Henneke Funeral Home in Columbus 8:30 p.m. Saturday by The Rev. Werner Bockholt.

Funeral services were Sunday at the funeral home with mass at Sts. Peter and Paul Catholic Church in Frelsburg with Rev. Bockholt officiating assisted by Rev. Edward Geiser of Eagle Lake. Burial was in the church cemetery.

Pallbearers were John A. Vayo, Willie Ruhmann, Julius Ruffeno, Darrell GuIIy, Leslie Heinsohn and Leonard Girndt Jr.

He is survived by his grandfather Willie Walla of Frelsburg; mother, Isabella Dernehl, half-sister, Mary Lou Sustek and half-brother, Herbert Dernehl, aIl of Stafford; and a number of aunts and uncles.

Henneke Funeral Home was in charge of arrangements.

Colorado County Citizen, Jan 1, 1976, page 3

Walla, Charles J.

Walla

Funeral services for Charles J. WaIla, 67, were held on Sunday, March 10, at St. Anthony's Catholic Church in Columbus with Bishop Hugo Gerberman officiating.

Services were under the direction of Henneke Funeral Home. [Interment in St. Anthony's Cemetery]

He died at St. Luke's Hospital in Houston on March 8.

Mr. Walla was born on August 16, 1917 in Holman to Anton J. Walla and Teresa Ripper Walla. He married Eloise M. Kalous on Sept. 12, 1942.

He was a resident of Columbus for 40 years. He was a member of St. Anthony's Catholic Church, and the Knights of Columbus Council 2971.

Survivors include his wife, Eloise M. Walls of Columbus; his mother. Teresa Walls of Chute; a daughter, Cindy Marie Waila of Columbus; a son , Robert C. Walla of Columbus; six sisters, Alice Jasek of Lake Jackson, Rose Maus of Chicago, Ill., Dorothy Pargac of Houston, Jean Gering of St. Louis, Mo., Mildred Maus of Minneapolis, Minn., and Doris Namann of Denver, Colo.; a brother, Max P. Walla of Houston, and grandchildren, Tracy and Glen Walla of Columbus.

Pallbearers were Daniel Kovar, Daniel Streckfus, Bob Schobel, Andy Schobel, Justin Stein, and R. F. Kalous, Jr.

Colorado County Citizen, March 4, 1985, page 2

Walla, Eloise M. (Kalous)

Eloise M. Walla

Eloise M. Walla, 88, of Columbus passed away on Thursday, Feb. 18 at the Methodist Hospital of Houston following a sudden illness.

Eloise was born in Weimar on June 30, 1921 to Charles F. and Mary Kalous. She grew up in Weimar, and married Charles J. Walla on Sept. 12, 1942. The couple moved to Columbus in 1946.

Eloise worked as a homemaker, bookkeeper at Walla's Clothing Store and dental assistant before her employment with Schobels' Restaurant began in 1979. Over the course of 29 years with the restaurant, she worked as a cashier, manager and most recently, bookkeeper. She retired from Schobels' in 2008 at the age of 87. Since 1989, she has also assisted at a family furniture store, Southern Comfort Furniture. Family, friends and coworkers admired her for her work ethic, active lifestyle and independence.

Eloise was a member of St. Anthony Catholic Church in Columbus and rarely missed Mass. Her faith in God was strong and her love of his creation was obvious. She loved working in her yard and tending to her flowerbeds and pot plants. She also enjoyed playing bingo along with the occasional trip to the Louisiana casinos. She could usually be found in the crowd at various school or community events, showing support for her loved ones.

Eloise was preceded in death by her parents, Charles F. and Mary Kalous; husband Charles J. Walla; and her brother, Robert F. Kalous.

She is survived by her daughter Cindy Kovar and husband Tom of Columbus; son Bob Walla and wife Patsy, of Columbus; grandchildren Glen Walla and wife Laura, Tracy Olivarez and husband David and Haley Kovar, all of Columbus; and great-grandchildren, Rebecca and Kristin Walla and Madi, Marcus and Molly Olivarez.

A parish rosary took place on Saturday, Feb. 20 at Henneke Funeral Home of Columbus followed by a funeral Mass on Sunday, Feb. 21 at St. Anthony Catholic Church with Father Dan Kahlich officiating. Burial was at St. Anthony Catholic Cemetery in Columbus.

Pallbearers were Glen Walla, David Olivarez, Andy Schobel, Bob Schobel, Ryan Schobel and Tommy Hahn.

Honorary pallbearers were her great grandchildren.

Colorado County Citizen, February 25, 2010

Walla, Jennie (Janish)

WALLA

Funeral services for Jennie Walla were held Monday, August 20, at St. Anthony's Catholic Church, in Columbus under the direction of Henneke Funeral Home, with Father Edward Geiser officiating. Burial was at the St. Anthony's Cemetery.

Jennie Walla was born on March 27, 1907 in Eagle Lake to Eddie and Sophie Janish. She married Walter Frank Walla on March 26, 1926. She lived in Ramsey for 45 years, as a housewife.

Mrs. Walla was a member of Our Lady of Perpetual Help, in' Eagle Lake.

Survivors include her husband, Walter Walla of Frelsburg; two sons, Leander Walla of, New Ulm, and Leon Walla of Mentz; one sister Lila Prasek of Crosby; and one brother Joe Janish of Ellinger; 13 Grandchildren, and 5 Great-Grandchildren.

She was preceded in death by one daughter, Lourine Girndt.

Pallbearers were: Donald Walla, Kennith Walla, Wayne Walla, Larry Walls, Leonard Girndt, Jr., Stephen Girdnt[sic].

Colorado County Citizen, August 23, 1984, page 2

CORRECTIONS:

In the August 23 edition of the Colorado County Citizen the place of birth and death for Mrs. Jamie Walla were inverted. Also in that article the home of Mr. Leander Walla was inadvertently listed a New UIm instead of Ramsey, and the name of one of her pallbearers, Mr. Stephen Girndt, was spelled incorrectly.

Colorado County Citizen, September 6, 1984, page 2

Walla, Leon Frank

Walla

Funeral services were held, Monday, September 30, for Leon F. Walls of Mentz. Services were held at St. Roch's Catholic Church in Mentz with the Father Bernard Snoch officiating. Arrangements were under the direction of Henneke Funeral Home in Columbus.

Burial was held at St. Roch's Catholic Cemetery in Mentz.

Mr. Walla was born November 27, 1931 in Frelsburg to Walter Walla and Jennie Janish Walla. He married Ruth Frances Miller Walla, December 22, 1952 in Mentz.

Mr. Walla was a welder and maintenance man for Ideal Basic Industries. He spent 33 years in Mentz. Mr. Walla was affiliated with the Columbus American Legions and W.O.W. He was also a peacetime veteran.

Mr. Walla was preceded in death by his mother and one sister, Lorene Girndt.

Survivors include his wife, Ruth Walla of Mentz; father, Walter Walla of Ramsey; two sons and a daughter-in-law; Wayne Walla of Mentz and Larry Walla and Peggy of Mentz; one brother, Leander Walla of Ramsey; and one grandchild, Ryan Walla of Mentz.

Pallbearers were Dan Magjarevich, Leonard Girndt, Jr., Donnie Walla, Jack Hodge, Marvin Neuendorff, and Frank Ziats.

Colorado County Citizen, October 3, 1985, page 2

Walla, Lucy (Brokmeyer)

Mrs.Willie Walla of Frelsburg Services Thursday

Funeral services were held at the Knezek Chapel in Fayetteville last Thursday morning for Mrs. Willie Walla, 77, of Frelsburg, who died the preceding Monday at Cozy Rest Home in La Grange.

Continued services were held at Sts Peter and Paul Catholic Church in Frelsburg with Rev. Edward Geiser officiating. Burial was in the Church cemetery.

Mrs. Walla was born Lucy Brokmeyer Jan.21, 1881, a daughter of August and Frances Zeiner Brokmeyer. She and Mr. Walla were married Feb. 4, 1902.

Survivors are: her husband; 4 daughters, Mrs. Herbert Dernehl and Mrs. Joe Agnello of Stafford, Mrs. Richard Schmidt of Fayetteville and Mrs. John Vayo of Cuero; 3 sons, Walter of Alleyton, Edwin of Houston and Rudy of Denton Place, N.J., also 2 brothers, Charles Brokmeyer of Frelsburg and Herman Brokmeyer of Fayetteville; 17 grandchildren and 12 great-grandchildren.

Colorado County Citizen, July 31, 1958
Transcription by Dennis Boatright

Walla, Walter F.

Walla

Funeral services were held for Walter F. Walla Wednesday, December 11 at St. Anthony's Catholic Church in Columbus under the arrangements of Henneke Funeral Home with the Father Tim Kosler officiating.

Burial was at St. Anthony's Catholic Cemetery.

Mr. Walla was born March 13, 1903 in Frelsburg to Willie Walla and Lucy Brookmeyer(sic) Walla. He married Jennie Janish Walla, March 26, 1926.

He was a retired maintanence(sic) man at a gravel pit called Thorsenburg(sic) Materials Company. He had spent a lifetime in the community. Mr. Walla was affiliated with Our Lady of Perpetual Help in Eagle Lake.

He was preceded, in death by his parents, his wife, Jennie, one daughter, Lourine Girndt, and one son, Leon Walla.

Survivors include one son, Leander Walla of Ramsey, Texas; two sisters, Regina Agnello of Stafford and Nancy Vayo of Austin; one brother, Rudy Walla of New Ulm; 13 grandchildren and nine great-grandchildren.

Pallbearers were Leonard Girndt, Jr., Stephen Girndt, Larry Walla, Wayne Walla, Donald Walla, and Kennith Walla.

Colorado County Citizen, December 25, 1986

Wallace

(Browse all obituaries with Wallace surname)

Walling, Fred William

Walling

FuneraI services were held for Fred. W. Walling Thursday, March 24 from Henneke Funeral Home in Columbus with Pastor Robert Schlortt officiating.

Burial was at Odd Fellows Rest Cemetery.

Mr. Walling was born October. 22, 1895 in Wharton County to John B. Walling and Johanna Osthoff Walling. He married Selma George Walling August. 14, 1926.

He was a self employed retired building contractor. He was also a member of St. Paul Lutheran Church. Mr. Walling was confirmed March 20, 1910.

Mr. Walling was affiliated with Senior Circle of St. Pauls Lutheran Church. He was a veteran of WW I.

He was preceded in death by his wife, Selma Georg Walling May 23 1987.

Survivors include numerous nieces and nephews.

Pallbearers were Neal Stallman, Leonard Stolle, Billy Hagan, Mitchell Smith, Elmer Struss and John Foley.

Honorary pallbearers were Ned Stallman, Raymond Roecker, W. A. Hefner, Bruce Fling, Bernard Walling, Louis Fleming, Wilton Stallman and W. W. Walling.

Colorado County Citiizen, March 31, 1988, page 2

Walling, Johanna Marie (Osthoff)

Johanna Marie Osthoff Walling

Services Held Sat. For Mrs. Johanna Marie Walling, 90 Last rites were held Saturday morning, August 14th at 9 am. at Amighton Hinze Funeral Home in Wharton for Mrs. Johanna Marie Walling, who died at Glen Flora at the home of her daughter, Mrs. Paul Roecker, last Thursday, August 12th, Mrs. Walling, who would have been ninety years of age in less than a month, fell Saturday, August 7th , and although she was able to walk the following days she reportedly suffered a stroke shortly afterward. The Rev. E. F. Lampe of Trinity Lutheran Church in Wharton officiated at services at the funeral home. Interment was in Odd Fellow Cemetery at Columbus with the following grandsons serving as pallbearers: Raymond Roecker, Ned Stallman, Wilton Stallman, Neal Stallman, Walter W. Walling and Elmer Struss. She was a member of the Lutheran Church since her childhood, and was a faithful mother and wife to her very death. Although she had been blind for five years, she was able to remain active by using a walking cane, and gained the admiration and love of every person who knew her. Of interest is the fact that five generations of her family are listed among survivors and other than she was preceded in death by her husband, her's was the only death in the Walling family in five generations. Surviving are: six daughters, Mrs. Paul Roecker, with whom she lived in Glen Flora; Mrs. M. L. Heiman. Mrs. W. A. Stallman, Mrs. Ed Stallman of Garwood, Mrs. A. J. Struss of Eagle Lake; and Mrs. W. A. Heise of La Grange; three sons, Fred Walling of Columbua, C. H. Walling, Austin, and W. O. Walling, Houston; and sixteen grandchildren; 27 great grandchildren; and 1 great, great grandchild.

Eagle Lake Headlight, Aug. 19, 1954
Contributed by Patti Hall-Smith

Walling, Selma M. (Georg)

Walling Funeral Services

Funeral Services for Mrs. Selma Georg Walling of Columbus were held Monday, May 25, at Henneke Funeral Home in Columbus with Rev. Robert Schlortt officiating.

Interment was in the Odd Fellows Rest Cemetery in Columbus.

Mrs. Walling passed away Saturday, May 23, 1987, in the Columbus Community Hospital. She was 87 years of age.

Born January 12, 1900 in Frelsburg, she was the daughter of John and Ida (Venghaus) Georg. She was a housewife and lifelong resident of the Columbus area. She married Fred Walling on August 14, 1926.

Survivors Include her husband, Fred Walling of Columbus; a sister, Alma Wagner of Columbus; a brother, Otto Georg of Columbus; and several nieces and nephews.

Pallbearers were Anton Aschenbeck, August Aschenbeck, Nelson Aschenbeck, Weldon Neuendorff, Billy Hagan and Leonard Stolle.

Funeral Services were under the direction of Henneke Funeral Home of Columbus.

New Ulm Enterprise, June 4, 1987, page 2

Walney, Lena (Formann)

Mrs. Lena Walney Laid To Rest Here Monday PM

Funeral services were held here Monday afternoon, March 2nd at 2:30 o'clock for Mrs. Lena Formann Walney of Houston, formerly a resident of this community. Mrs. Walney, the sister of Mrs. S. C. Smothers of Eagle Lake died at around 6:30 p.m. Saturday evening in the St. Joseph's Hospital in Houston after an illness of two weeks.

The Rev. John Rhodes of the Southminister Presbyterian Church in Houston officiated at the services held from mill-Bauer Funeral Home.

Interment was in Lakeside Cemetery in Eagle Lake. Serving as pallbearers were : three nephews George, Edward and Arthur Formann of San Antonio; George Basquez of Houston; Lester Bunge of Garwood and Phil Davis of Houston. Graveside services were held by the Eagle Lake Chapter of Order of Eastern Star.

Mrs. Walney was born on November 7th 1888 in San Antonio, Texas, the daughter of Carl and Caroline Neimann Formann. She resided there until 1914 and in that year she was married in Eagle Lake to Ed Walney.

Survivors include two daughters, Mrs. Maurice (Nancy) Westerfeld and Mrs. Louis (Nita) Fritz, both of Houston; five grandchildren; two sisters, Mrs. Rose Shanley of San Antonio and Mrs. Smothers of Eagle Lake; and two brothers, Ed Formann, Sr., and George Formann, Sr. of San Antonio.

She was loved by her every acquaintance and her wealth of friends throughout the community join in extending sympathy to the family in the loss of their loved one.

Out of town guests were: Mr. and Mrs. Maurice Westerfeld and three children, Mr. and Mrs. Louis Fritz and two daughters, Mr. and Mrs. Phil Davis, Jr., Mr. and Mrs. George Basquez, Mr. and Mrs. Edward Walney, Herman Emshoff, Mrs. Mable Cook Rogers, Mrs. S. B. Symington and Mrs. Charles Murphy of Houston; Frank Kallina and Mr. and Mrs. Lester Bunge of Garwood; Mrs. Annie Meinert of Columbus; Mr. and Mrs. Edward Formann, Mr. and Mrs. Arthur Formann; Mrs. A. J. Shanley and Mr. and Mrs. Edgar Johnson of Sean Antonio.

Eagle Lake Headlight, March 5, 1959
Transcribed by Judy Talkington

Walter, Magdalena (Byrd)

Died in Columbus, November 2, 1874, Mrs. MAGDALENA WALTER, of this city. [Place of interment unknown]

Colorado Citizen, November 5, 1874, page 2

Walters, Caroline (Pustejovsky)

COLUMBUS LADY IS BURIED HERE MONDAY

Mrs. Otto A. Walters died at the family home in Columbus Friday afternoon at 4 o'clock. The funeral was held from the Columbus Funeral Home with services at St. Michael's Church in Weimar by Rev. Jos. Szymanski, followed by interment in St. Michael's Cemetery, at 9 o'clock Monday morning.

Mis[sic] Caroline Pustejovsky was born at Engle, Fayette county, Aug. 20, 1879. The family moved to the Hackberry section in 1893, and she was married to Mr. Walters June 15, 1897. The family moved to Columbus Dec. 10, 1937.

Survivors are her husband, four daughters, Mrs. Carl Heidt of Los Angeles, Calif., Mrs. P. A. Norton of San Antonio, Mrs. E. M. Snell of Los Angeles, Mrs. A. C. Bravenec of Bellville, two sons, Mrs.[sic] O. J. Walters of Wharton and Mr. Albert C. Walters of Alleyton, and nine grandchildren.

Our heartfelt sympathy goes out to her bereaved ones.

Weimar Mercury, February 18, 1938, page 1

Walters, Genevieve Kathryn (Frnka)

Genevieve Walters

Genevieve Kathryn Walters, 60, of Austin, died Thursday, April 28, 2005.

She was born Sept. 2, 1945 in El Campo to Frank W. and Laura Kosler Frnka. She was a graduate of Garwood High School. She was a receptionist for a doctor in Austin.

Survivors include her daughter, Kristy Walters Burchett of Fort Worth; one granddaughter; sisters, Madeline Shimek of El Campo, Rita J. Vanek of El Campo and Janette Canaris of Eagle Lake; brothers, Leroy J. Frnka of Columbus and Dr. Jerome V. Frnka of The Woodlands; and several nieces and nephews.

She was preceded in death by her parents.

Memorial services will be announced at a later date.

El Campo Leader News, April 29, 2005

Genevieve "Genny" Kathryn Walters, 59, of Austin, died Thursday, April 28, 2005.

She was born Sept. 2, 1945 in El Campo to Frank W. Jr. and Laura Kosler Frnka. She was a receptionist and a Catholic.

Survivors include her daughter Kristy Burchett of Fort Worth; sisters, Madeline Shimek of El Campo, Rita J. Vanek of El Campo and Janette Caneris of Eagle Lake; brothers, Leroy J. Frnka of Columbus and Dr. Jerome V. Frnka of The Woodlands; and one grandchild.

She was preceded in death by her parents.

A Memorial service will be held Saturday, May 14 at 1 p.m. at St. Mary's Catholic Church in Nada with the Rev. Joseph Koebel officiating. [Interment in St. Mary's Cemetery]

Memorials can be made to Emery J. Lilge Hospice House, 301 Medpark Circle, Burleson, Texas 76028.

El Campo Leader News, May 10, 2005 online edition

Walters, Orange

Judge Laidley was called early New Year's morning to go out on Sandies, in the neighborhood of Mr. Le Tulle, to hold an inquest on the body of a freedman by the name of Orange Waters[sic], who was assassinated the night before. Evidence led to the arrest of three freedmen who were brought into town and held for an examining trial, which was in progress all day Saturday and :Monday, and up to this writing is still not closed. [Place of interment unknown] [For additional information see Oakland Notes, page 3, Colorado Citizen, January 7, 1886]

Weimar Gimlet, January 7, 1886

Walters, Otto Arthur

Otto A. Walters, Former Oakland Blacksmith, Dies

Funeral services for Otto Arthur Walters, 88, of San Antonio who once operated a blacksmith shop at Oakland, were held here Saturday morning, Jan. 15.

Mr. Walters, who had been retired for many years, died at 4:40 a.m. Wednesday, Jan. 12, at a rest home in San Antonio.

Rev. John Bily officiated in services at Hubbard Funeral Home and St. Michael's Catholic Church here. Burial was in St. Michael's Cemetery. Mr. Walter's grandsons served as pallbearers.

Mr. Walters was born Nov. 29, 1877, in Louisiana. He and his family moved to Oakland in 1914 and he operated a blacksmith shop there from 1917 to 1924, when he moved to Granger. His wife, Carolina, preceded him in death Feb. 11, 1938.

Survivors include four daughters, Mrs. Lillian Jeffs of Los Angeles, Calif., Mrs. Carrie Norton, Mrs. Viola Kreitz and Mrs. Tracy Bravenec of San Antonio; two sons, Albert C. Walters of San Angelo and Otto J. Walters of Wharton; 9 grandchildren and 26 great-grandchildren; and two brothers, Willie Walters of Hallettsville and Albert Walters of San Antonio. A son, Victor, a brother and three sisters preceded him in death.

Weimar Mercury, January 20, 1966

Walters, Patricia Lynn (Clark)

Patricia Lynn Clark Walters

Patricia Lynn Clark Walters, 71, passed away Friday, March 10, at her home in Houston, after a courageous and graceful battle with cancer.

Pat was born on November 8, 1934, in Eagle Lake to George and Pauline Clark. We will always remember Mom's grace and beauty inside and out and her unwavering devotion to her family. She will be forever in our hearts.

Pat is survived by her mother, Pauline Austin Clark of Eagle Lake; brother, Jim Clark of Eagle Lake; daughter, Lori Leatherwood, and husband, Del of Houston; sons, Mike Thomas and wife, Joan of Houston, Geryk Thomas and wife, Shyree of Lake Conroe, Patrick Thomas and wife, Michelle of Houston; stepdaughters; Jana Walters of Fort Worth, Shanon Kuykendall and husband, John of Irving; Kelly Harmon and husband, Lenny of Houston; grandchildren; Matt Leatherwood, Lorin Leatherwood, Chad Thomas, Courtnea Thomas, Christian Mazzini, Ethan Thomas and Damon Kuykendall. She is also survived by brothers-in-law Tom Walters, Floyd Walters, Noel Walters and wife Annie Mae, and Brian Walters and their families and many other relatives and friends.

Her husband of 26 years, Mike Walters, her father, George M. Clark, and her grandparents; Tom and Ethel Austin, and Oscar and Mary Clark preceded Pat in death.

Funeral services were at 11 a.m., Monday, March 13, at Eagle Lake Funeral Home. Interment followed at Lakeside Cemetery. Eagle Lake Funeral Home was in charge of arrangements.

Pallbearers were Del Leatherwood, Matt Leatherwood, Christian Mazzini, Lenny Harmon, H. L. Austin, and Timmy Austin.

Honorary pallbearers were Norman Clark, Greg Clark, Roger Clark, John Kuykendall, Gregory Clark, Glendon Walters.

A special thanks to Dr. Barry Siller and his staff for their compassionate care of Mom during the past year and to the many supportive friends and family members.

Sympathy is extended to the family in their loss.

Eagle Lake Headlight, May 16th, 2006
Submitted by John Konesheck

Walton, Abigail

ALLEYTON ITEMS

Mrs. G. S. Walton died at an early hour Saturday morning and was buried in your city cemetery [Odd Fellows Rest] in the afternoon, Bro. McMahon officiating. The deceased was an old resident of this place, and had been an invalid for many years. She leaves an aged husband and other relatives to mourn her loss.

Colorado Citizen, October 26, 1899, page 3

Walzel, Anton

Columbus, Texas, July 10--Yesterday afternoon the body of Anton Walzel was found hanging from a rafter of his home on the farm of Charles Glithero, seven miles south of Columbus. He had shaved, dressed in his best clothes, tied a silk handkerchief about his neck to prevent the rope from coming in direct contact with the flesh, climbed a stool which he kicked from under him, and was found with his toes barely touching the floor. He was an Austrian, about 50 years of age, and had lately had family troubles. Not long since his wife was placed on the county farm, insane, and his children have since deserted him. He left a note requesting that he be buried in a cemetery. He leaves three brothers at Beasley, Fort Bend county. [Place of interment unknown]

Eagle Lake Headlight, July 19, 1908

Walzel, Emilie (Beck)

Final Rites For Mrs. Walzel, 89, Here Monday

Funeral services for Mrs. Frank (Emilie) Walzel, 89, of the Wildwood section near Weimar were held Monday morning, Feb. 28, at Hubbard Funeral Home and St. Michael's Catholic Church.

Rev. Albert Hubertus officiated. Burial was in the church cemetery.

Mrs. Walzel,. an almost lifelong resident of this area, died Saturday morning at Youens Hospital.

Born May 30, 1876, at High Hill, she was a daughter of Anton and Rosina Beck. The family moved to the Sedan community when she was a young girl. She was married to Mr. Walzel here Nov. 17, 1896, and they settled at Wildwood, where she has lived since. Mr. Walzel died April 7, 1953.

She was a member of St. Michael's Church and St. Ann's Society.

Surviving are three sons, Otto of El Campo, Bennie and Robert of Weimar; two daughters, Mrs. Joe (Christina) Michalek of Rosenberg and Mrs. Louis (Martha) Rabel of Houston; six grandchildren and seven great-grand-[sic] and one sister, Miss Christine Beck, both of Weimar. Two sons and two daughters preceded her in death, one son and one daughter as infants.

Pallbearers were Alfred Kainer of Schulenburg; Otto Beck, Willie Schubert, Woodsboro; Leon Beck, San Antonio; Gus Beck Jr., Weimar; and Eddie Michalek Jr., Houston.

Weimar Mercury, March 3, 1966, page 1

Walzel, Frank

Final Rites for Frank Walzel, 82, Held Thursday

Funeral services for Frank Walzel, 82, resident of the Wildwood community for more than half a century, were held last Thursday morning at Hubbard Funeral Home and St. Michael's Church, with burial in St. Michael's Cemetery.

Msgr. Anthony Drozd officiated, assisted by Rev. Benton Thurmond and Rev. Clarence Leopold.

Mr. Walzel's death Tuesday morning, April 7, at his home ended an illness of about two year.

Born May 17, 1870, in Helnzendorf, Austria, he came to this country with his parents when he was 13 years old, the family settled on a farm near Schulenburg. He married Miss Emilie Beck November 17, 1896, and they made their home at Wildwood, where they have lived ever since. He was a farmer and cattle raiser until ill health forced him to retire several years ago.

Survivors in addition to his widow are two daughters, Mrs. Joe Michalek of Rosenberg and Mrs. Louis Rabel of Houston; three sons, Otto of El Campo, Robert and Bennie of Weimar; two sisters, Mrs. Amalie Greggors and Mrs. Annie Boeker, both of Houston; and two brothers, Anton and Albert of Houston. A daughter, Mrs. Elsie Michalek, died in 1941, and a son, Frank Emil, died in 1946.

Pallbearers at the funeral were Herman and Arno Walzel, Rudolf and William Schubert, Leo Beck, Gus Beck, Jr., Alfred Kainer and Frank Partridge.

Weimar Mercury, April 17, 1953, pages 1 and 8

Walzel, Frank Emil

Frank Emil Walzel Dies, Funeral Rites Held Wednesday

Frank Emil Walzel, son of Mr. and Mrs. Frank Walzel of Weimar, died at the home of his parents on Monday of this week, after an illness of three days.

Funeral services were held Wednesday from the Hubbard Funeral Home with services being conducted at St. Michael's church a t 9:00 o'clock, the Rev. Jos. Szymanski officiating. Interment was in St. Michael's Cemetery.

Pallbearers were Herman Walzel of Woodsboro, James Beck of Victoria, Alfonse Kainer of Schulenburg, August Walzel of Houston, Herbert Beck of Weimar and Leon Beck of San Antonio.

The son of Mr. and Mrs. Frank Walzel of here, Frank Emil was born December 25, 1905. Being partially paralyzed, but never complaining of his infirmity, he made his home with his parents. He was a member of the Catholic Church. He attained the age of 40 years.

Survivors are his parents, Mr. and Mrs. Frank Walzel of Weimar; two sisters, Mrs. Louis Rabel of Houston and Mrs. Joe Michalek of Rosenberg; three brothers, Robert and Bennie of Weimar, and Otto Walzel of Houston.

Out-of-town people here to attend the funeral were, from San Antonio: Mr. and Mrs. A. J. Beck, Mr. and Mrs. Leon Beck and Mrs. Wayne Wood; Miss Edna Beck of Castroville; from Victoria, Mrs. John Beck and James Beck; from Woodsboro, Mrs. Fred Walzel, Mrs. Frank Rooke, Mrs. Eddie Schlabak, Mrs. Rud. Schubert, Mr. Herman Walzel; from Schulenburg, Mrs. Anton Kainer, Mr. and Mrs. Alphonse Kainer, Mr. and Mrs. Alfred Kainer and Miss Emma Kainer. Relatives of Houston attending the funeral were: Mrs. O. L. Gautney, Mr. Bobby Rittenhouse, Mr. and Mrs. A. F. Walzel, Mr. and Mrs. Anton Walzel, Mrs. Rudolph Walzel, Mrs. C. F. Boeker and Mr. August Walzel.

The Mercury extends sincere condolence to the bereaved.

The Weimar Mercury, March 22, 1946
Transcribed by Dennis Boatright

Walzel, Magdalena

Mrs. Rudolf Walzel, living a few miles northeast of town died Wednesday evening, after a brief illness. [Interment in St. Michael's Cemetery]

Weimar Mercury, September 28, 1907, page 4

Walzel, Maria/Mary

Miss Mary Walzel, a popular young lady of this section, died Sunday after a week's illness, from a complication of measles and lagrippe, followed by congestion of the stomach. The funeral took place Monday morning at St. Michael's church, Rev. J. Szymanski officiating. The funeral procession was escorted to St. Michael's church by the Schindler band, playing the funeral march. Our heartfelt sympathy goes out to the bereaved family in the heavy loss sustained.

Weimar Mercury, March 14, 1908, page 4

Walzel, Robert

Robert Walzel FuneraI Held Here Jan. 30.

Funeral services for Robert Walzel, 78 of Weimar were held Saturday, Jan. 30, from St. Michael's Catholic Church, with burial in the parish cemetery. Father Charles Carolan officiated.

Walzel, a retired farmer and rancher, died Jan. 28 at 1 a.m. at Monument Hill Nursing Center La Grange.

Born Aug. 1, 1909, at. Weimar, he was a son of Frank and Emilie (Beck) Walzel.

Surviving are a brother, Bennie Walzel of Weimar; a sister, Martha Rabel of Houston; and several nephews and nieces. Two brothers and two sisters preceded him in death.

Serving as pallbearers were Eddie Michalek, George Hargrove, Curtis Rabel, Duane Rabel and Curtis Walzel, nephews, and Herbert Stern.

Weimar Mercury, February 4, 1988, page 14

Walzel, Rosina (Winkler)

Beloved Mother Is Claimed by Death

Mrs. Rosina Walzel, beloved mother of Mr. Frank Walzel, died at her home in Houston, 222 West Twenty-ninth street, last Friday night, at the advanced age of 83 years. The remains were brought to the residence of Mr. Anton Beck of this city, and on Sunday afternoon at 2 o'clock, after appropriate ceremonies at St. Michael's Church by Rev. Jos. Szymanski, they were laid to rest in St. Michael's Cemetery. A large crowd of mourning relatives and friends witnessed the last sad rites.

Mrs. Walzel is survived by two daughters, Mrs. Amalia Greggans of Los Angeles and Mrs. Annie Boeker of Houston; five sons, Mr. Frank Walzel of the Wildwood community, near Weimar, Mr. Fred Walzel of Woodsboro, and Messrs. Anton, Rudolph and Albert Walzel of Houston; one brother, Mr. Fred Winkler of Austria; twenty-eight grandchildren and twelve great-grandchildren.

Those who were intimately acquainted with this good wife and mother say she was a splendid character, one beloved by all who knew her. She was devoted to her children, and no sacrifice was too great for them. She was known to many of the people of this section and all express deepest regret at her passing.

Our heartfelt sympathy goes out to the bereaved ones.

Weimar Mercury, March 23, 1934

Wampler, Dorothy Mae (Williams)

Dorothy Mae Wampler

Jul. 30, 1920 – Dec.13, 1996

Dorothy Mae Wampler. 76, of Austin. died Friday, December 13, 1996, at Comanche County Memorial Hospital in Lawson, Oklahoma. Bom July 30.1920, in Lingle, Wyoming, she was the daughter of Glen E and Oillie Mae McDowell WilIiams. She and James Wampler were united in marriage on October 26, 1940. Having lived the last three years in Austin. Wampler was a member of Austin's Brentwood Oaks Church of Christ and the A. A.R.P. She was preceded in death by her parents, husband and a brother, William Eugene Williams. Wampler is survived by her daughter and son-in-law, Dottie and Ross Bransford of Austin; sons and daughters- in-laws; Jim and Lynda Wampler of San Antonio and Glen and Lee Wampler of Lawton; her sister, Carol Wiese of Eagle Lake; a brother, Ralph Williams of Rock Island; five grandchildren and six great grandchildren. Funeral services were held at Rock Island Baptist Church on Sunday, December I5, at 3 p.m. with Pastor Clyde Freeman officiating. Interment followed at the Myrtle Cemetery in Rock Island. Serving as pallbearers were Marty, David, Buddy and Wayne Wampler, Gary Russell and Leland Williams. Named honorary pallbearers were Robert Perkins and Dick Mott. Arrangements were under the direction of Henneke Funeral Home, Columbus. Sympathy is extended to die family in their loss.

Eagle Lake Headlight; Dec. 19, 1996
Contributed by Patti Hall-Smith

Wanja, Edgar Joe

Edgar Wanja

Funeral services were held for Edgar J. Wanja, former Colorado County Citizen employe, March 8 from the Columbus Funeral Home and at St. Anthony's Catholic Cemetery with Rev. Patrick Palmer officiating. Pallbearers were Tom Rau, Joe Rau, David Johnson, Barney Kuhn, Jack Rau and Lawrence Kuhn.
Mr. Wanja was born May 8, 1923 at Woodsboro, the son of Joe and Mary Wanja. He served as radioman in the European theater of war during World War II with the Navy aboard the U.S.S. Catoctin. He was with President Franklin Roosevelt at the Yalta Conference as radioman; he took part in the invasion of Sicily, Salerno and Palmero and also Southern France where his ship served as the flag ship when Winston Churchill, DeGaule and others held meeting.
In 1946, Mr. Wanja started his apprenticeship as a linotype operator at the Colorado County Citizen in Columbus under the management of Mr. and Mrs. Truman McMahan. From there he went to Corpus Christi, Beaumont, Galveston and El Paso Papers, the Chicago Tribune and was employed by The Houston Chronicle at the time of his death.
Mr. Wanja is survived by his parents of Columbus; a daughter, Mrs. Don (Sandra) Hengst of Groves; and 4 sisters, Mrs. Gertrude Harry, Mrs. Barney Kuhn and Mrs. Jack Rau of Columbus, and Mrs. Dorothy Fink of Chicago.

Colorado County Citizen, March 16, 1972
Submitted by Rosemary Ermis

Wanja, Frank Joseph

Frank Wanja, 82, Heart Victim, Buried Tuesday

Funeral services were held here Tuesday for Frank Joseph Wanja, 82, retired city employee, who died of a heart attack Sunday in a Houston hospital.

Rev. Oswald Kahlich officiated in services at Hubbard Funeral Home and St. Michael's Catholic Church. Burial was in St. Michael's Cemetery.

Pallbearers were John Hajovsky, Oscar Brandt, Anton Schindler, John Horak, Chas. F. Kalous and Edwin Peter.

Austrian Native

Mr. Wanja was born Dec. 19, 1886, in Bolten, Austria, now a part of Czechoslovakia. His parents were Anton and Margaret Wanja. He came to Texas as a small boy and lived for awhile on a farm near Palo Pinto. He was about 15 when he came to Weimar.

Working as a bridge man for the T&NO Railroad Co. for awhile, he developed an unusual interest in the steam locomotive that stayed with him for the rest of his life. (As a hobby in retirement many years later he filled a one-room building in back of his home with an elaborate system of five model trains, all running at once on 160 feet of track.)

Power Plant Employee

After six yeas with the railroad he became an employee of F. E. Leidolf, whose "light plant" provided Weimar's first electrical power. Later he worked for Till & Seifert, then for Texas Public Service Co. When that company sold the electric system to the City 30 years ago, Mr. Wanja went along with it, as a lineman and plant operator, retiring in 1954.

Longtime Fireman

He was an honorary member of the volunteer fire department which he served 30 years before going on the inactive list 17 years ago, and had belonged to the Catholic Knights of America and the Knights of Columbus.

Mr. Wanja married Miss Louise Gertrude Horak on July 28, 1909. She died June 17, 1951.

Surviving are two sons, Lawrence F. Wanja of Dallas and James T. Wanja of Houston, one daughter, Mrs. Thomas (Leona) Brinegar of Houston; 14 grandchildren and two great-grandchildren; and one brother, Joe Wanja of Columbus. A sister and a brother preceded him in death.

Weimar Mercury, July 31, 1969, page 4

Wanja, Joseph Frank

Joe Wanja Funeral Held At Columbus

Funeral services for Joe Frank Wanja, 89, of Columbus were held Sunday, Dec. 27, from St. Anthony's Catholic Church, with Father Arnold Anders officiating.

Burial was in the parish cemetery.

Mr. Wanja died Dec. 25 at Columbus' Community Hospital.

Born April 27, 1892, in Bolten, Mahren, Austria, he came to America with his mother and sister when he was four years old. He married Mary Mathilda Kasper of Weimar on Oct. 9, 1916, and they celebrated their 65th wedding anniversary last year. He was a retired mechanic.

His wife survives, along with three daughters, Mrs. Gertrude Harry, Mrs. Barney Kuhn and Mrs. Gladys Rau, all of Columbus; ten grandchildren and 14 great-grandchildren. A son, Edgar, and a daughter, Dorothy Mae, preceded him in death.

Pallbearers at the funeral were his grandsons, Joe, Tom and John Rau, Rusty Harry and David Johnson, and his son-in-law, Barney Kuhn.

Honorary pallbearers were grandsons. Douglas Rau, Jim Haller, Kenneth Harry and Harold Kuhn.

Weimar Mercury, January 7, 1982, page 1

Wanja, Lillian Elizabeth (Banse)

LILLIAN ELIZABETH BANSE-WANJA

Lillian was born in Weimar, Texas May 25, 1914 and passed away July 30, 2005 in Dallas, Texas. She was a loving mother and outstanding homemaker and proud of her family. She was a witness to the December 7, 1941 Japanese attack on Pearl Harbor, an event that left a vivid memory. Lillian was a devout Catholic and the first child baptized in the new St. Michael's Church and had been a member of the Legion of Mary since high school. As a young girl, she didn't much like outside work on her parent's farm and instead prepared meals for those in the field and became an excellent cook. Later in life, her neighbors in Dallas bought and marveled over her delicious breads. She learned to speak the German language from her parents and from teachers at St. Michael's school. During several trips to Europe with her husband Lawrence, many Germans asked where she learned their language. They were genuinely flattered. She once even talked a German policeman out of a traffic citation there, no easy task. She and her family were and are appreciative of her Weimar heritage.

She was preceded in death by her parents, John Banse and Annie Rainoshek, her brother Edgar J. Banse, her husband Lawrence F. Wanja, and her daughter Margaret M. Leach. Her son Joseph N. Wanja, and her daughters Patricia L. Love, Barbara L. Heaney, and Pamela A. Wanja survive her. She has 13 grandchildren and 3 great grandchildren.

Submitted by Joseph Wanja

Wanja, Mary (Nohavitza) Anhaiser

Mrs. Mary A. Wanja, 67, Dies Suddenly On Wedding Day

A happy wedding celebration came to a tragic end at Dubina last Thursday night as Mrs. Mary Anhaiser Wanja, 67, suffered a fatal heart attack just a few hours after her marraige[sic] to Frank Wanja.

The wedding had been held that morning in the Dubina Catholic church, followed by an all-day celebration. She was at the Anhaiser home at Dubina when the attack came; she succumbed before a doctor could reach there at about 10:30.

Funeral services were held Sunday morning at Hubbard Funeral Home and St. Michael's Church, with Msgr. A. F. Drozd officiating, assisted by Rev. Clarence Leopold and Rev. Benton Thurmond. Burial was in St. Michael's Cemetery.

A lifelong resident of the Weimar area, she was born Dec. 12, 1886, the daughter of Mr. and Mrs. John Nohavitza. She was married in 1904 to Anton Anhaiser, who died in 1953. Mrs. Wanja was a member of he Dubina church, KJZT, and St. Ann's Society.

Surviving in addition to her husband, Frank Wanja of Weimar, are three sons, Ray of Sugar Land, Anton Jr. of Fairchild, Wash., and Joe of Houston; five daughters, Mrs. Helen Tannich of Deming, N. M., Mrs. Ann Gassmann of Schulenburg, Mrs. Mary Heinrich of Weimar, and Sister James Marie of Corpus Christi; three sisters, Mrs. Jerry Zapalac, Mrs. Joe Sekerka and Ms. Frank Sekerka; one brother, Adolph Nohavitza; 30 grandchildren and two great-grandchildren. Also surviving are three step-children, Lawrence and James Wanja and Mrs. Thomas Brinegar, all of Dallas.

Pallbearers at the funeral wee Ray Anhaiser Jr., Leonard Joe Anhaiser, Leon Anhaiser, Edwin Gassmann Jr., Daniel Gassmann and Edwin Vacek.

Weimar Mercury, July 16, 1954, page 1

Wanja, Mary Mathilda (Kasper)

Funeral for Mrs. Wanja Held July 10

Funeral services for Mrs. Mary Kasper Wanja, 92, of Columbus were held Wednesday, July 10, from St. Anthony's Catholic Church, Columbus, with burial in the parish cemetery.

Father Timothy Kosler officiated. Altar boys were her great-nephews, Todd Radke and Wade Schindler. A granddaughter, Sharron Johnson, played organ music.

Mrs. Wanja died July 8. Born Sept. 6, 1892, in Weimar, she was a daughter of Joseph and Maria (Schilhab) Kasper. She was married to Joe Wanja on Oct. 9, 1916, at Columbus. He died Dec. 25. 1981. A son, Edgar, and a daughter, Dorothy Mae, also preceded her in death.

Survivors are three daughters, Mrs. Gertrude Harry and Mrs. Gladys Rau of Columbus and Mrs. Barney Kuhn of Glidden; 13 grandchildren and 23 great-grandchildren; two sisters, Mrs. Bertha Anders of Weimar and Mrs. Martha Beck of San Antonio; and a sister-in-law, Mrs. Grace Kasper of Schulenburg.

Pallbearers were grandsons Rusty Harry, Doug Rau, Joe Rau, Harold Kuhn, Tom Rau and John Rau. Honorary pallbearers were Jim Heller, Kenneth Harry, Don Hengst, Barney Kuhn, and David Johnson.

The Weimar Mercury, July 18, 1985
Submitted by Sandra Long Anders

Wanjura

(Browse all obituaries with Wanjura surname)

Ward

(Browse all obituaries with Ward surname)

Ware, unknown (Mrs. R.M.)

Mrs. R. M. Ware, the aged mother of Mrs. R. T. Farrar of this city, died at the home of here daughter last Thursday evening, after a lengthy illness. She was 77 years old. The funeral took place Friday afternoon at the Masonic cemetery, Rev. J. E. Stack, Baptist pastor, officiating at the grave. Mrs. Ware came here in December last for a visit to her daughter, was taken ill shortly afterward, and remained so up to the time of her death. Mrs. Ware was born in Shawnee, Ill., in 1839, moved to Uvalde County, Texas, in 1852, and was married to R. M. Ware in 1854. Her husband was the first sheriff of Uvalde County when the county was first organized. He was a Home Guard during the civil war and for many years captain of a Ranger company. Her husband died about twelve years ago. Mrs. Ware's people were among the first white people to settle in Uvalde County. She was a kind hearted, estimable lady, a true and devoted wife and mother, a consistent Christian, and her death is sincerely deplored. Our heartfelt sympathy goes out to the surviving children in the loss of a devoted mother.

Weimar Mercury, March 3 1916
Transcribed by Dennis Boatright

Warner, Hugh

FROM EAGLE LAKE

A fatal accident occurred down in the bottom near here, on Tuesday,the 6th inst. Two negro boys named Alex Parker and Hugh Warner, aged respectively four and six years, while playing with a loaded shot gun, Parker accidently discharged the gun, shooting Warner through the stomach, from the effects of which he died in a few minutes. Capt. Ziegler being notified, summoned a jury of six men and proceeded to the place of killing, and the jury, after investigation, returned the following verdict: "We, a jury of inquest duly sworn to well and truly inquire into the cause, time, manner and circumstances of the death of Hugh Warner, do say that he came to his death from a gun-shot wound on the 6th day of October, 1885, said shot being accidental." [Place of interment unknown]

Colorado Citizen, October 15, 1885

Warner, John Thomas

NOTES FROM CHEETHAM

This stown and communtiy was saddened by the sorrowful news early last Saturday night that Rev. J. T. Warner had passed away. Your scribe was at his bedside wihen he died, and can say he passed away peacefully. Deceased was born in January, 1823, and was a few days over 80 years old at the time of his demise. Reverend Warner was grand, good man,an earnest christian worker, and will be sadlymissed by everyone who ever knew him. Our sympathies are extended. [Interment in Cheetham Cemetery]

Weimar Mercury, January 31, 1903, page 5

Warner, Oscar

Two Negroes Dead, Two Ill of Poisoned Meat.

Eagle Lake, Texas, Feb. 14.--Melissie Bedford and Oscar Bedford [sic] are dead, and John Crowder and Wesley Long are seriously ill from eating meat last night that is thought to have been poisoned

All parties are colored and live on the McCarty plantation, six miles from Eagle Lake.

The officers are investigating the case and arrests are looked for.

Charged With Poisoning

Eagle Lake, Texas, Feb. 16.--Nat Parker, a negro, was arrested Sunday morning by Deputy Sheriff N. W. Callison, charged with having connection with the poisoning of a negro family near Eagle Lake on Saturday night. Immediately after eating supper at the home of Piney Warner, colored, Melissie Bedford, 17 years old, her nephew, Oscar Warner, 10 years old; Piney Warner, her 4-year-old baby, John Crowder and Wesley Long were taken violently ill, the first named two dying within a few hours, and only by hard work of the physicians were the lives of the others saved. Two, Crowder and the Pine baby, are yet critically ill. Some of the food eaten at the supper table is believed to have been poisoned. The stomach of the dead boy was sent to Houston for examination. [Place of interment unknown]

Weimar Mercury, February 20, 1914, page 7

Warner, Susan Ellen (Curtis)

Sheridan News
DEATH OF MRS. WARNER.

June 19.--This community was shocked to learn of the sudden death of Mrs. S. E. Warner, of Cheetham. She was known to be in bad health, she being afflicted with dropsy of the heart, but no one dreamed that the end was so near. She was up in the forenoon, and even cooked her own dinner, but at about seven p m. Saturday she was found dead in bed, the end coming, apparently without a struggle. She was a widow of the late Rev. J, T. Warner, and since his death has lived alone. She was of an accentric[sic] disposition and did not mingle much with the outside world, and always contended that by a decree of the district court several years ago, whereby the property of the late J. T. Warner was divided between his heirs, she was robbed out of half of her property. She has one brother some where in Georgia, who has been notified by wire. Justice H. S. Lundy held an inquest and rendered a verdict that deceased came by her death from heart failure. Her trunk was opened and the sum of 4.50 was found secreted therein. The remains were interred in the cemetery at Cheetham Sunday afternoon, Rev. R. C. Myers conducting the service. Peace to her ashes.

Weimar Mercury, June 23, 1916, page 5

Warner, Unknown

A child of Kate Warner, a negro woman living in one of the little houses on the street in the rear of the Drummers' Home, last Sunday swallowed some corrosive sublimate, which it had gotten hold of, and died shortly afterward. [Place of interment unknown]
Eagle Lake Headlight.

Weimar Mercury, May 25, 1907, page 2

Warning, John

BORDEN LETTER

Quite a gloom was thrown over the Borden community last Thursday by the death of one of our best citizens, Mr. John Warning. He died Thursday eve, after a brief illness of chronic Bright's disease of the kidneys and paralysis. [Interment in St. Michael's Cemetery] Our heartfelt sympathy is tendered his bereaved wife and children.
"The living are the only dead;
The dead live, nevermore to die;
And often when we mourn them fled,
They never were so nigh."

Weimar Mercury, March 20, 1897, page 4

Warnken, Minetta

Mrs. Minette Warnken, the beloved wife of Mr. Wm. Warnken, and mother of Mesdames Ed Seydler and Hugo Richter, died at the family residence three miles south of this city last Sunday afternoon, after a brief illness. Her remains were laid to rest in the Odd Fellows' cemetery at 4 o'clock the following afternoon. She was indeed a good estimable lady. Of generous, kindly disposition, thoughtful of the wants of others, all who knew her prized her friendship. She leaves a husband, two daughters and one son, to whom in this dark hour of sorrow the kindliest thoughts and sympathies of all our people are extended.

Weimar Mercury, November 3, 1900

Warnken, Otto

WEIMAR LOCAL MATTERS

We regret to learn of the death of the infant child of Mr. and Mrs. Warnken, that occurred last Tuesday morning. [Interment in Weimar Odd Fellows Cemetery]

Colorado Citizen, February 17, 1887

Warnken, William

Old Time Settler Dies at Waco, Texas

Mr. Wm. Warnken, an old time settler of this section, died at the home of his daughter, Mrs. S. Rabel in Waco, Thursday night of last week, and the remains were brought here for interment in the Odd Fellows' Cemetery Saturday afternoon, the funeral service being held from the Lutheran Church at 3 p.m., Rev. Paul Piepenbrok, local pastor, officiating.

Mr. Warnken had been a resident of this section for many many years. He farmed for a long time on his home place, a few miles southeast of Weimar. His health failing him a short time since, he went to the home of his daughter, Mrs. Rabel in Waco, and there lingered until Death came to his relief. His death, we are informed followed a severe attack of influenza.

Wm. Warnken was born in Fayette county, near the Bluff, Dec 1, 1853 and was 74 years, 4 months and 19 days of age at the time of his death. He was united in marriage to Miss Minetta Kahlden in 1872. To this union six children were born. Two died in infancy, while four survive. The surviving children are as follows: Mrs. J.H. Connor of Houston, Mrs. S. S. Rabel of Waco, Mr. Henry Warnken of Paducah, Texas, and Mr. Edmund Warnken of Temple. Also surviving him are fifteen grandchildren and fifteen great grandchildren.

Active pall bearers were as follows: F. E. Leidolf, Emil F. gold, O. Hilden, Jno C. Hubbard, H. Birkmann and Ed Rabel. Honorary pall bearers named by the family were as follows: Henry Guenther, Chas.Fahrenthold, F. J. Nitschmann, Fritz Thumann, Henry Seifert and John H. Brooks.

Mr. Warnken, as stated above had lived in this section for many years. He was a man of engaging personality, a hustling, rustling, successful farmer and business man, and although well along in years, continued his activities in business up to within a few months of his demise.

Many friends join us in extending sincere sympathy to his bereaved ones.

Weimar Mercury, April 27, 1928

Warren, Rose

Aged Colored Woman Dies Here Wednesday

Early Wednesday morning Death stepped in and claimed "Aunt Rose" Warren, one of Weimar's oldest and most respected colored citizens. The funeral is held up pending arrival of several near relatives of deceased, but will likely take place tomorrow (Friday).

"Aunt Rose: undoubtedly was the oldest person in this city or section.

According to report, she was 8 years old "when the stars fell". Figuring on this basis she must have been in the neighborhood of 112 years old at time of death. She was one of the old time slavery darkies and as such was connected with a number of old time Southern families of this section, notably the Hubbard family of this city. The devotion that existed between these Southern families and their colored servants was touching, and it is known that "Aunt Rose" during her long lifetime never wanted for anything that her good white friends could supply. And her devotion to "her white folks" was just as touching.

But few of these good old characters are still with us. Their number grows smaller each year, and soon they will be but a pleasant memory. "Aunt Rose" lived the life a good, christian woman,and as such met Death, strong in the faith! She will be missed by many of us! [Interment in Paradise Gardens]

Weimar Mercury, November 13, 1931, page 1

Warschak, Clarence H.

Warschak

Clarence H. Warschak, 84, of the Zimmerscheidt Community passed away Sept. 24 at Columbus Commun-ity Hospital.

He was born in Frelsburg Aug. 4, 1920 to Henry and Helen (Schuette) Warschak and married Viola Buxke-mper April 25, 1943. A rancher and retired gravel pit worker, he retired from Horton & Horton Gravel Company and Colorado Rock Company. He was an honorary member of Frelsburg Knights of Columbus and service in the United States Air Force during World War II.

He was preceded in death by his parents.

He is survived by his wife; daughters and sons-in-law, Carolyn and Barry Barsuhn of Bastrop and Loretta and David Runk of Zimmerscheidt Community; sons and daughters-in-law, Kenneth and Patricia Warschak and Vernon and Mary Frances Warschak of Zimmerscheidt Community; brother and sister-in-law, Delmo and Bernice Warschak of Zimmerscheidt Community; grandchildren, Donald Warshak and wife Gail; Angie Dungen and husband Dodie, Brian Warshak and wife Janell, Christi Trapp and husband John, Rodney Warshak, Rhonda Heffley and husband John, Russell Warshak, Julie Templeton and husband Derrick, Roderick Barsuhn, Durand Runk, Crystal Kittrell and husband James, Devin Flowers and husband Terry and Cole Runk; and 15 great-grandchildren.

Funeral services were conducted Sept. 27 at Sts. Peter and Paul Catholic Church in Frelsburg with Father Wayne Flagg officiating. Interment followed in the parish cemetery.

Pallbearers were Donald, Brian, Rodney and Russell Warshak, Durand and Cole Runk, Roderick Barsuhn and Dodie Dungen.

Colorado County Citizen, September 29, 2004
Courtesy of The Citizen

Warschak, Erwin

Warschak

Erwin Warschak Sr., 88, of Bernardo, passed away Monday, Nov. 8, 2004, at his Bernardo home.

He was born April 12, 1916, in Frelsburg to Edward and Frances (Maertz) Warschak, who both preceded him in death. He married Margaret Strieder on Oct. 21, 1952.

Warschak, a self-employed farmer and rancher, was a member of St. Roch's Catholic Church in Mentz and served in the U.S. Army during World War II.

He is survived by his wife, Margaret Warschak; two daughters, Clara Crawford of Pasadena and Darlene Brown and husband Mike of Angleton; a son, Erwin Warschak Jr. of Bernardo; two sisters, Lola Cejka of Columbus and Myrtle Kretschmar of Lone Oak; five grandchildren, David Brown, Eric Brown, Scott Brown and wife Kathy, Adam Harry and wife Vanessa, and Jennifer Bennett and husband Jeff; and three great-grandchildren, Jimmy Smith, Jason Bennett and Justin Bennett.

Funeral services were held Nov. 11 at St. Roch's Catholic Church in Mentz with Fr. Wayne Flagg and Fr. Leon Strieder officiating. Pallbearers were Scott Brown, David Brown, Eric Brown, Adam Harry, Bobby Cejka and Donnie Strieder.

Interment followed at St. Roch's Catholic Cemetery.

Colorado County Citizen, November 10, 2004
Courtesy of The Citizen

Warschak, Pauline (Moeckel)

Mrs. John Warschak Dies At Age Of 95, Rites Wednesday

Services were held at the Frnka Funeral home in New Ulm and later at Sts. Peter and Paul Catholic church in Frelsburg Wednesday morning for Mrs. John Warschak, 95, who died at her home in Frelsburg Sunday night. Mrs. Warschak had been blind for 11 years and had been in frail health for some time.

Rev. Edward Geiser officiated and burial was in the Frelsburg Catholic cemetery. Rosary was said Monday evening at the funeral home.

Mrs. Warschak was born Pauline Moeckel at Frelsburg June 9, 1858. Her husband, John Warschak, died 14 years ago. She is survived by one son, Eddie of Pisek, and 2 daughters, Mrs. Hugo Schuette and Miss Linnie Warschak of Frelsburg; also 6 grandchildren and 5 great-grandchildren.

Pallbearers were Clarence, Delno and Erwin Warschak, Eddie Krenek, Leroy Schuette and James Berger.

Colorado County Citizen, December 31, 1953

Washburn, John C.

John C. Washburn, an old time conductor on the Sunset road, died at Houston Wednesday. The remains were taken to Columbus (his former home) for interment. [Odd Fellows Rest Cemetery]

Weimar Mercury, September 15, 1906, page 4

Washburn, Judith Ann

Washburn

Judith Ann Washburn, 59, of Columbus passed away Jan. 11 at Columbus Community Hospital.

She was born June 15, 1943 to Henry Kretschmar and Margaret Krieger in Denver, Colo.

She was a Retail Control Coordinator at H.E.B. Pantry Store.

She is survived by her mother; daughters, Connie Hubble of Loveland, Colo. and Laura Lahmeyer of Dacona, Colo.; sons, Robert Beasley of Denver, Colo. and Noel Washburn of Wheatridge Colo.; brothers, James and Colleen Kretschmar of Denver, Colo., special friend, John Huebel of Columbus; and 12 grandchildren.

Funeral services were held Jan. 14 at Henneke Funeral Home in Columbus with Deacon Bennie Holesovsky officiating. [Cremated]

Colorado County Citizen, January 15, 2003
Courtesy of the Citizen

Washington, Carroll

OLDEST COLORED CITIZEN OF EAGLE LAKE PASSES ON

Uncle Carroll Washington, Old Time Slavery Negro, Passed Away On Wednesday.

"Uncle Carroll" Washington, possibly the oldest colored citizen in this section, passed away at the home of his daughter here at noon Wednesday, the funeral taking place the following afternoon. [Interment in Eagle Lake Community Cemetery]

Uncle Carroll is thought to have been one hundred years of age, He one was of the very few remaining old-time slavery -negroes. In slavery days he belonged to the C. C. Herbert family, Mrs. Herbert having inherited him, with other slaves, at the death of her parents.

Uncle Carroll came to Texas with the Herbert family in 1853, having driven the family overland here from Mississippi, the family settling near Eagle Lake on what is now known as the, Brandon place. With the exception of a short time following the emancipation, which he spent in Columbus, he has lived in and around Eagle Lake since coming to Texas in 1853.

As near as can be estimated, he would have been 100 years old on his birthday some time this year. Some incident in his life remineded[sic] him that his "Old Master" told him way back in' the year of 1836 that he was 9 years old. This he always remembered and from it his age was estimated to be 100 years.

Old Uncle Carroll for the past two years has been practically an invalid at the home of a daughter. He is survived by two sons and two daughters.

Eagle Lake Headlight, August 13, 1927, page 1

Washington, Ella (Evans)

Ella Washington, 77, Buried Here April 16

Funeral services for Ella Washington, 77, half-sister of Eddie Holt and Virge Evans, died April 9 at the Evans home in Oakland and was buried April 16.

Rev. Hubbard led services in Mt. Arie Baptist Church. Burial was in the Weimar Colored Cemetery.

A lifelong resident of the Weimar area, she is also survived by a half sister, the former Lou Holt.

Weimar Mercury. April 28, 1961, page 1

Washington, George

George Washington, one of our respected colored farmers, passed away last week and was buried Sunday. He was upright, polite, industrious and consequently bore a good reputation and had the esteem of both black and white. [Place of interment unknown]

Eagle Lake Headlight, April 8, 1905, page 4

Washington, George

Go to Lee Wall

Washington, Henry

News from Altair

We were called on one day last week to hold an inquest on a dead negro, who died on Captain Jack Duncan's rice farm. His name was given us as Henry Washington, and from all appearances he died with smallpox. [place of interment unknown]

Weimar Mercury, March 22, 1902

Washington Infant

WEIMAR LOCAL MATTERS.

A negro girl by the name of Julia Washington, who claims to live in Wharton county, came to our city a few days ago, stopped with an old negro woman near here named Polly Small. Monday she left the house, and being gone so long, excited suspicion. A party was sent to see what had become of her. She was found a short distance off in the bushes, had given birth to a child, and the inhuman wretch had dug a hole in the ground and buried it alive! It was taken from the ground and lived half an hour afterwards. She waived an examination, and was sent to jail without benefit of bail. [Burial place unknown]

Colorado Citizen, December 28, 1882

Washington, Shack

BODY OF MAN IS INDENTIFIED[SIC]

A mangled body, identified here as that of Shack Washington, about 72, colored man of Eagle Lake, was picked up at a railroad bridge east of town about 2 a.m. Monday after Southern Pacific employes had called in to local officers.

The colored man was visiting here Sunday and his whereabouts was not known until relatives of Washington identified the body at Columbus Funeral home, Sheriff Harvey Lee said.

The man was reported walking on the trestle early Monday when the westbound passenger train came along.

Justice of the Peace C. L. Griffith held the inquest. [Place of interment unknown]

Colorado County Citizen, September 12, 1946

Washington, William

Unless the governor intervenes, of which there appears to be no evidence, William Washington, colored, will be hanged tomorrow, for the crimes of murder and rape committed a few months since upon the person of Mrs. Miller, a German lady who resides near Frelsburg, in this county. The murderer, is a half-witted, brutal-looking specimen, and his punishment is just. He has disposed of his body to one of our local firms of physicians for , and has been preparing to meet his fate. The CITIZEN does not know at precisely what hour the execution will take place. [Place of interment unknown]

Colorado Citizen, October 18, 1888, page 3

Wasinka, Annie

FAYETTEVILLE

Miss Annie Wasinka who died in Vancouver, Brittish[sic] Columbia, Sunday, May 17th, 1931 was sent here for burial. Funeral services were held at the Thomas Schmidt's residence in Pisek, Sunday morning at 9 o'clock, May 24 and her remains were laid to rest in the Frelsburg Catholic cemetery.

Miss Annie Wasinka was born in Austria in 1870. In 1871 she came to the United States with her parents and made her home here. After she was grown she moved to La Grange and then to Taylor where she resided for fifteen years. From there she moved to Mexico, as a nurse and a companion, to a pleasure seeking family. After a couple of years she came to Frelsburg again for a short stay, about 25 years ago, this was the last time her kinfolks had seen her. After that the people with whom she stayed moved to Saint Barbara, California, where with them she spent a number of years traveling all over the beautiful resorts of the Pacific and western states. From there she moved to Vancouver, B. C. where she made her home until her death May 17, 1931.

She was a lady of a very pleasing personality and always had many friends. She also was a great lover of nature. Miss Annie Wasinka is survived by three sisters and two brothers; Mrs. Robert Krenek, Taylor, Texas, Mrs. Thomas Schmidt, Frelsburg, Texas, Mrs. Ed Krenek, Frelsburg, Texas, Mike Wasinka, New Mexico, Joe Wasinka, Taylor, Texas and 16 nieces and nephews. May she rest in peace.

Colorado County Citizen, May 28, 1931, page 4

Wassman, Margaret (Harrison)

Dr. Harrison's Sister Buried Here Thursday

Funeral services were held at 3 p.m. Thursday at Columbus Funeral Home for Mrs. J. E. Wassman of Compton, Calif., with the Rev. J.K. Ridgeway of the Baptist church officiating. Burial was in Odd Fellows Rest.

Mrs. Wassman died in California on December 13. She was born at Sherman in 1872, a daughter of Mr. and Mrs. J. J. Harrison, former residents of Columbus. She had been residing in California for the past 17 years.

She is survived by her husband; a son Jesse H. Poole of Los Angeles, Calif.; a brother Dr. R. Henry Harrison of Houston; a niece Mrs L. H. Schulenburg, Alleyton; two nephews, Lt. Col. Robert Ditman Harrison and William Henry Harrison of Houston, and an aunt Mrs. J. W. Hume of Austin.

Active pallbearers were Lt. Col. Harrison, William Henry Harrison, Mr. Schulenburg, Stephen McCormick, A. W. Hahn and Albert Goldsmith.

Honorary pallbearers were E. G. Miller, Herman Braden, S. K. Seymour, O. A. Zumwalt, John Hester, E. H. Rabel, R. W. Byars, W. A. Struss, W. G. Dick, Dr. W.W. Gunn, James H. Wooten, Columbus and S. O. Boothe, G. W. Keith and Hayes Stephens, Eagle Lake; Dr. J. Mark O'Farrell, Jesse Anderson and T. K. Dixon, Houston.

Colorado County Citizen, December 28, 1914

Waterhouse, Mamie B.

Waterhouse Funeral Held Here June 5

Funeral services for Mrs. Mamie B. Waterhouse, 78, a resident of Parkview Manor, were held Thursday, June 5, from St. Michael's Catholic Church, with burial in Masonic Cemetery.

Father Charles Carolan officiated.

Mrs. Waterhouse, a licensed vocational nurse and 50-year member of the Order of the Eastern Star, died at 4:30 p.m. June 3 in Youens Memorial Hospital.

Born Nov. 9, 1901, in New York, N.Y., she was married to H. H. Waterhouse in 1918 in Louisiana. He preceded her in death. She had lived in Weimar four and a half years.

She is survived by one daughter, Mrs. James Canter of Houston; one son, Charles Waterhouse of Weimar; five grandchildren and four great-grandchildren. One son preceded her in death.

Pallbearers were Stan Waterhouse, Buddy Kusey, Ed Rabel, Daniel Ulbricht, Fred Vornsand, and Walter Scott.

Weimar Mercury, June 12, 1980

Waters, William Walter

GARWOOD
(Mrs. M. L. Heiman)

Word was received here of the death of W. W. Waters, which occurred at Sheridan last Friday. Mr. Waters was well known here as he lived here for a number of years. Mrs. George Eaton is his daughter.

Colorado County Citizen, June 22, 1933, page 4

ROCK ISLAND
(Mrs. M. I. Nicewander)
AGED CITIZEN PASSES

W. W. Waters, 80 years of age, died at his home in Sheridan Friday, June 16th. Mr. Waters was born in New York State, and has lived in Colorado County a number of years. Surviving him are his wife and one daughter, Mrs. George Eaton of Garwood. Funeral services were held at the Myrtle Cemetery Saturday afternoon with Rev. E. Homer Miller of Garwood conducting the services.

Colorado County Citizen, June 22, 1933, page 5

Watkin, Annie Ray (Townsend)

Mrs. William Ward Watkin, [Annie Ray Townsend] wife of the prominent Houston architect, died at the American Hospital in Paris, France, early Saturday morning, according to word received in Houston Saturday. Mrs Watkin was well known in Houston, where she had been closely identified with social activities for some time. The Watkins resided at 5009 Caroline. Mr. and Mrs. Watkin with their three children went abroad last August for a year's stay in Europe while Mr. Watkin continued his special architectural studies in the Old World. Their residence was established in Parks. Mrs. Watkin is survived by her husband and three children, Rosemary, Annie Ray and William Ward Watkin, Jr. Mrs. Watkin was the daughter of Mr. and Mrs. Marcus Townsend. Mr. Townsend was former state senator from Columbus, Texas, where the family made their home and where Mrs. Watkin was born. Later they moved to San Antonio where Mrs. Watkin made her debut. She was a graduate of the Washington School at Washington, D.C. Mrs. Watkin had been ill for about two months preceding her death, which followed a major operation at the American Hospital in Paris. Mr. Watkin has been professor of architecture at Rice Institute and a leader in athletics there.

Eagle Lake Headlight. Saturday, March 9, 1929, Eagle Lake, Texas
Submitted by David Hahn

Watkins, Joe

EAGLE LAKE ITEMS

This has been an eventful week with Eagle Lake. Last Wednesday night two negroes entered the house of Mrs. Schiller and blew out the light, which she had left burning. As soon as the light was extinguished Mrs. S. awoke, and, having matches by the bed, struck one as soon as possible, and by the light thus furnished plainly saw the negroes, both of whom left immediately. The next day two negroes were arrested on suspicion and taken to Mrs. S. for identification, neither of whom, however, were identified, and they were discharged the next night (Thursday.) One Warren Edwards was arrested, who also proved to be the wrong man. Later the same night a party of armed men went to the residence of Joe Watkins, a freedman living in town, and shot him four or five times, from the effects of which he died early the next morning. Watkins also shot four times the balls hitting the wall just above the door. The coroner's inquest was in session for some time examining witnesses, but failed to elicit any information relative to the guilty parties, and rendered a verdict accordingly. [Place of interment unknown]

Colorado Citizen, December 9, 1886

Watkins, John O.

Funeral services were held yesterday morning from Earthman Bellaire Funeral Home for John O. Watkins, 64, of 506 Wilmington, who died Saturday.
Burial was at Lakeside Cemetery in Eagle Pass [sic].
Mr. Watkins was an inspector for the City of Houston health department. He was a member of the Church of Christ.
Survivors include two sons, John Watkins Jr., of Waco, and Leslie Watkins of Guaymas, Mexico; a daughter, Mrs. Robert Garrard, and granddaughters Cecelia Gail and Jann Marie all of Bellaire.

Bellaire Texan, 14 Nov 1956, page 16
Contributed by Matt Cross

Watslavik, Darrel Dean (Miller)

Watslavik

Funeral services for Darrell Dean Watslavik, 55, were held Sunday at St. Anthony's Catholic Church. Burial was held at Odd Fellows Rest Cemetery. Arrangements were under the direction of Henneke Funeral Home.

Darrell Watslavik was born June 15, 1929 and he[she] was affiliated with St. Mary's Catholic Church in Lafayette, La.

Survivors include his[her] two daughters, Claudia Hawthorne of Houston and Jackie Andel of Eagle Lake; one sister, Geraldine Piazza of Groves; four brothers, M. A. Miller and Willis Miller, both of Columbus, Lever Ray Miller of Tyler. and Lee Miller of Altair; and three grandchildren, Christin Ashley Andel. Eric Justin Andel, and Erin Amanda Hawthorne.

Pallbearers were: M A. Miller, Lever Ray Miller, Willis Miller, Ed Andel, Albert Watslavik, and Walter Lee Miller.

Colorado County Citizen, June 6, 1985

Watslavik, Edwin H.

Edwin Watslavik

Funeral services for Edwin H. Watslavik of Sandy Hook, Miss., were held at St. Anthony's Catholic Church in Columbus Monday with The Rev. Patrick Palmer officiating. Burial was in Odd Fellows Rest Cemetery.
Mr. Watslavik died in the Walthall County Hospital in Tylerton, Miss., Saturday. He was born April 4, 1915 in Shiner, a son of Albert and Pauline Drabek Watslavik.
He married Darrell Dean Miller of Columbus in 1959. Mr. Watslavik was employed as a pumper with the Skelly Oil Co. and attended the Catholic Church.
Survivors are his wife of Sandy Hook; mother, Mrs. Pauline Watslavik of Bay City; 2 step-daughters, Claudia Marie Briscoe of Lafayette, La., and Jacquline Dean Andel of Eagle Lake; 2 sisters, Louise Faktor of San Antonio and Mrs. Stanley Kopnicky of Blessing; and 3 brothers, Steve Watslavik of Point Comfort, Albert Watslavik of Sulphur, La., and Victor Watslavik of Alvin.
Pallbearers were M. A. Miller, L. R. Miller, Walter Lee Miller, Willis Miller, Martin Piazza and Ed Andel.
Henneke Funeral Home was in charge of arrangements.

Colorado County Citizen, August 30, 1973
Submitted by Rosemary Ermis

Watson

(Browse all Watson obituaries)

Watts, James

Died at the Davidge House, in this city, of pneumonia, on the 13th inst., Mr. James Watts, son of Col. E. T. Watts, and brother of Mrs. J. W Brown. The remains were conveyed to Eagle Lake on Sunday for interment. [Place of interment unknown]

Colorado Citizen, December 18, 1879

Watts, Margie Ann (Montgomery)

EAGLE LAKE ITEMS

Mrs. W. W. Watts died at her residence in the bottom Monday night, and was buried Tuesday in the family graveyard. Mrs. Watts was a most estimable lady, and leaves a host of friends to mourn her death. Our sympathies are with the bereaved family.

Colorado Citizen, March 26, 1891, page 3

Watts, S. Maude (Nickens)

Among the death notices received here Wednesday morning was that of Mrs. Maude Watz, nee Maude Nickens, only daughter of Rev. and Mrs. John Nickens, her death occurring at Eagle Lake, we understand of typhoid fever. The body was prepared for burial [Weimar Odd Fellows Cemetery] and brought here Thursday at noon, the funeral taking place from the Baptist church. Mrs. Watz was about 18 or 19 years of age, born and raised in this city, a bright, lovable young lady, and one who during her residence in Weimar possessed the friendship of all. She was married a short time since and a bereaved, sorrowing husband survives. Our deepest sympathy is extended the bereaved ones in the heavy loss they have sustained.

Weimar Mercury, July 18, 1913

Waugh, Andrew Miller

Mr. A. M. Waugh Buried In Columbus

Andrew M. Waugh, 70, of 324 Hawthorne, Houston, died at 3:30 p.m. Tuesday in a Houston hospital.

He and his family were citizens of Eagle Lake many years ago, where he was cashier for the old Vineyard & Walker bank. Mr. Waugh served two terms as mayor of Eagle Lake prior to 1907. [Interment in Columbus Odd Fellows Rest]

He is survived by his wife, Mrs. Hattie M. Waugh, who was formerly Miss Hattie Hahn of Columbus; two daughters, Mrs. E. A, Niles of New York City, and Miss Martha Miller Waugh of Houston, and a grandson, Andrew Abbe Niles of New York. Eagle Lake Headlight

Weimar Mercury, June 30, 1939

Burial Services Held Here For Retired Houston Attorney

Burial services were held here Wednesday at Odd Fellows Rest for A. M. Waugh, 70, retired Houston attorney who died at 3:20 Tuesday afternoon in a Houston hospital. He lived at 321 Hawthorne in Houston.

Mr. Waugh had practiced law in Houston for 35 years. He was a member of Houston Lodge No. 1182, A. F and A. M and Scottish Rite bodies.

Surviving are his wife; two daughters, Mrs. E. A. Niles of New York City and Miss Martha Miller Waugh of Houston; a grandson, Andrew Niles of New York City.

Funeral services were held Wednesday at the family residence in Houston with the Rev. Charles L. King officiating. The body was brought overland to Columbus.

Colorado County Citizen, June 22, 1939
Transcribed by Judy Talkington
Photo courtesy David Hahn

Waugh, Hattie (Hahn)

MRS. WAUGH DIES IN HOUSTON BURIED HERE

Burial rites for Mrs. A. M. Waugh, 73, sister of A.W. Hahn Sr. of Columbus were held at Odd Fellows Rest cemetery here Friday following services in the Holy Rosary church in Houston. Rev. Emmett Kolodxie conducted the Columbus services. Mrs. Waugh, widow of the late Andrew M. Waugh and a native of Columbus, died at her Houston home last Thursday morning following an illness of over two years. She was the daughter of the late Mr. and Mrs. Peter Hahn. Two daughters and a brother survive. They are Mrs. E. A. Niles of New York, Miss Martha Waugh of Houston and Mr. Hahn.

Colorado County Citizen, December 23, 1948, Pg. 8
Submitted by David Hahn

Wavra, Anton P.

Anton P. Wavra

Anton P. Wavra, age 80, passed away Wednesday, May 9 at the Columbus Community Hospital.

Born April 29, 1904 at Frelsburg, Texas to Anton Wavra and Mary Meyer Wavra, he was a retired farmer and carpenter and a lifetime resident of the Frelsburg area.

Survivors include his wife Elizabeth of. New Ulm; a son, Milton Wavra of Columbus; two sisters, Josephine Reed of Livingston and Frances Meyer of Alleyton, a brother, Pete Wavra of Mentz, 6 grandchildren, and 5 great-grandchildren.

Rosary was Thursday, May 10 at 7:30 p.m. at Henneke Funeral Home.

Funeral service was at 9:30 a.m. on Friday, May 11 at St. Peter and Paul Catholic Church in Frelsburg, with the Rev. Werner Bockholt officiating. Interment was at St. Anthony Catholic Cemetery in Columbus.

Pallbearers were Thomas Wavra, Denver Meyer, Harvey Meyer, Gene Menke, Melvin Meyer, and Leonard Wavra. Funeral services were under the direction of Henneke Funeral Home.

Colorado County Citizen, May 17, 1984, page 2

Wavra, Charlene (Slanina)

Charlene Wavra

Charlene Wavra, 74, of Columbus passed away Sept. 30 at Christus St. Catherine Hospital in Katy.

She was born Oct. 18, 1934 in Ellinger to parents, Charles and Mary (Novasad) Slanina. On Jan. 12, 1954, she married Milton Wavra. She served as a homemaker for much of her life. She was also a member of St. Anthony Catholic Church, and had lived in Columbus since 1954.

She was preceded in death by her parents; and husband.

She is survived by her son, Roy Wavra and wife Miriam of Houston.

Funeral services took place Oct. 3 at St. Anthony Catholic Church in Columbus, with Father Dan Kahlich officiating. Internment followed at St. Anthony Catholic Cemetery in Columbus.

Serving as pallbearers were Donnie Wavra, David Wavra, Duane Wavra, Stephen Girndt, Matthew Girndt and Charles Reising.

Funeral services were under the direction of Henneke Funeral Home in Columbus

Colorado County Citizen, October 6, 2009
Contributed by Judy Talkington

Wavra, Elizabeth (Mai)

WAVRA

Funeral services for Elizabeth M. Wavra was held September 15 at Sts. Peter and Paul Catholic Church, Frelsburg under the direction of Henneke Funeral Home. Burial was at St. Anthony's Catholic Cemetery of Columbus.

Elizabeth was born July 26, 1905 in Frelsburg to Frank Mai and Antonia Suchadoll. She married Anton P. Wavra November 11, 1924. Elizabeth lived her lifetime in Frelsburg as a housewife.

Survivors include: son, Milton Wavra, Columbus; six grandchildren and five great-grandchildren.

Pallbearers include: Thomas Wavra, Calvin Harris, Harvey Meyer, Gene Menke, Melvin Meyer, and Edgar Suchadoll.

Colorado County Citizen, September 20, 1984, page 2

Wavra, Milton W.

Local council member passes
By Staff Reports

Columbus has lost one of its long-time public servants and residents.

City Council member Milton Wavra passed away Sunday, Jan. 6 at his residence following a courageous battle with pancreatic cancer.

Wavra served the City of Columbus for 32 years as director of public works, retiring in 1996.

"The city has lost a loyal and dedicated employee and city council member," said Columbus Mayor Richard Heffley.

Mayor Heffley continued, describing Wavra as a dedicated council member who took his job seriously.

Columbus City Manager David Meisell described Wavra as "consistently demanding, but consistently fair."

"He expected problems to be identified and solved," continued Meisell. "Mr. Wavra was committed to Columbus. Few citizens, in the long history of this town, have demonstrated their commitment more fully than Milton Wavra."

As an example, Meisell cited Wavra's involvement in the 2005 water and sewer survey and the debt placement that provided the funds for a series of needed projects.

"Without his support, many of these solutions would not be reality today."

Some other major projects he was involved in over the past years included construction of a waste-water plant and replacing all of the gas lines and building regulator stations, implementing the city's maintenance operation and emergency manuals, construction of a new water treatment plant and installing filter and aeration systems at all water plants.

He also oversaw the construction of the city park on Montezuma Street, reworked a great number of city streets and installed storm sewers and curb/gutters all over town.

During the 1990s he served as interim city manager until John Brasher was hired in 1993.

He is survived by his wife Charlene Slanina Wavra, along with son Roy Wavra and wife Mirian of Houston.

Colorado County Citizen, January 9, 2008, page 1

Wavra

Milton W. Wavra, 76, of Columbus passed away Jan. 6 at his residence.

He was born Aug. 3, 1931 in Frelsburg to Anton Wavra and Elizabeth Mai. On Jan. 12, 1954 he married Charlene Slanina. He was a lifetime resident of Columbus where he worked as a city employee for 32 years. He was a retired Public Works Director and a member of the Columbus City Council. He was a member of St. Anthony Catholic Church in Columbus.

He was preceded in death by his parents and brother Ralph Wavra.

He is survived by his wife; son, Roy Wavra and wife Mirian of Houston and nieces and nephews.

Funeral services took place on Wednesday, Jan. 9 at St. Anthony Catholic Church in Columbus with Father Dan Kahlich officiating. Interment followed in St. Anthony Catholic Cemetery in Columbus.

Pallbearers included Donnie Wavra, David Wavra, Duane Wavra, Steve Girndt, Matthew Girndt and Charles Reising.

Honorary pallbearers included Richard Heffley and all the Columbus City Council members.

Colorado County Citizen, January 9, 2008]
Courtesy The Citizen

Wavra, Ralph R.

Ralph Wavra

Ralph R. Wavra, 47, of Columbus died in New Ulm at 6:30 p.m. Aug. 23. He had resided in Columbus 24 years. Born in Frelsburg Jan. 23, 1927, he was a son of Anton and Elizabeth Mai Wavra.
He was married to Miss Mary Havran April 10, 1951, and was employed by Schobel-Schneider Co. He was a veteran of World War II and attended the Catholic Church.
Funeral services were held at Henneke Funeral Home Sunday with The Rev. Patrick Palmer officiating. Burial was in St. Anthony's Cemetery.
Memorial mass was Monday, 7:30 p.m., at St. Anthony's Church. Rosary was recited Saturday, 8:30 p.m., at the funeral home.
Survivors are his wife of Columbus; his parents of New Ulm; 2 daughters, Darlene and Diane Wavra of Columbus; 3 sons, Donnie, David and Duane Wavra of Columbus, and one brother, Milton Wavra, Columbus.
Pallbearers were Manuel Schneider, William Schneider, Robert Schobel, Walter Divin, Edgar Machinsky and Henry Adamek. Honorary pallbearers were Johnny Holub, Wayne Holub, George Koudelka, Pete Spoelstro, Johnny Wessels, Leland Moeller, Gary Miller, Glen Horndt.

Colorado County Citizen, August 29, 1974
Submitted by Rosemary Ermis

Wavra, Sophie

WAVRA – Frelsburg, Tex., Jan. 24. – Mrs. Sophie Wavra, wife of John Wavra, died at her home after a lingering illness on the 20th here at the age of 42 years. Her remains were laid to rest in the Catholic Cemetery on the following day.

Galveston Daily News, Wednesday, January 25, 1911
Submitted by Rosemary Ermis
Death certificate lists age as 43 years 4 months and 15 days

Wavra, Vivian (Buckalew)

Wavra

Vivian Wavra, 86, of Mentz, passed away Nov. 15 at her residence. She was born Dec. 18, 1917 to George and Nolia Buckalew. She married Pete C. Wavra on Feb. 24, 1954. She was a member of West End Baptist Church in Industry.

She was preceded in death by her husband; sister, Viola Lungsford; brother, Morris Buckalew; and nephew, Joe Nedbalek.

She was survived by her foster daughter, Sharon Morris, of Crosby; sisters, Tommie Casey, of Mentz, Doris Taylor, of LaMarque and Cannen Nedbalek and husband, Sonny, of Mentz; brother, Aubrey Buckalew and wife, Sandra, of Baytown; and eight nephews and nine nieces and numerous grand nieces and nephews.

Funeral services were Wednesday, Nov. 17, at West End Baptist Church in Industry officiated by the Rev. Dennis Keen. Interment followed at Odd Fellows Rest Cemetery in Columbus.

Pallbearers were Jeff Casey, Mike Casey, Frank Nedbalek, Gary Foster, Kenny Childress and Bruce Chumley. Honorary pallbearers were senior Sunday school class of West End Baptist Church.

Colorado County Citizen, November 24, 2004
Courtesy of The Citizen

Wearden, Robert John

Judge Wearden of Glen Flora Passes Away in San Antonio on Sunday

Was Citizen of Colorado County for Many Years, and Was Father of Mrs. Annie Taylor of Eagle Lake

A pall of sorrow fell over the quiet of Glen Flora Sunday when news reached there of the death of Judge R. J. Wearden, who passed away early Sunday morning at the Santa Rosa Hospital in San Antonio.

Judge Wearden had not been in the best of health for some weeks and on September 9th, on advice of his physician was taken to the San Antonio hospital for treatment.

A minor operation had been performed on the morning of the 10th, and while he was not up all the time, he used a wheel-chair, and it was thought that he was doing nicely. He was to have undergone a more serious operation on the 20th, but the Angel of Death visited him at six-thirty Sunday morning the 18th, and his spirit took its flight into the peace that knows no awakening.

Robert John Wearden was born in Blackpool, England, December 6, 1860, and was 71 years, 9 months and 12 days of age at the time of his death.

When 19 years of age he came to the United states, locating at Columbus, this county where he continued to make his home for thirty-eight years. There he was married to Miss Mary Addie Halyard, who preceded him in death seventeen years ago.

To this union eleven children were born, eight of whom survive. In January, 1922, he was married to Mrs. Mary Frances Bone. Besides the widow he leaves to mourn his loss, one brother, Richard Wearden of Bell county, sixteen grand children and the following children: Mrs. Annie Mary Taylor, Eagle Lake; Joseph Wearden, Goliad; Edward Wearden, Glen Glora; Arthur Wearden, Victoria; Albert Wearden, Tivoli; Mrs. Oscar Johnson, Port Lavaca; Leo Wearden, Corpus Christi and Lester Wearden, Port Lavaca.

Judge Wearden resided in Glen Flora for the past fifteen years. At the time of his death he was Justice of the Peace in Precinct No. 2, Wharton county, which office he has held since 1926, when Judge Davidson created a vacancy in the office by his removal to Rio Hondo.

Judge Wearden was a devout Catholic and was buried from the Catholic church in El Campo with Requiem High Mass, and was laid to rest in the O. D. H. S. Cemetery in El Campo. Services were conducted at the church and at the grave by Rev. V. A. Raska of El Campo and Rev. C. P. Sullivan of Eagle Lake.

The pallbearers were W. A. Dayvault, C. J. Williams, Otto Heine, Jodson M. Rich, Raymond Schramm and Raymond Matzke.

A host of friends from Columbus, Eagle Lake, Glen Flora, Wharton, El Campo, Victoria and other places, who attended the funeral, gave mute testimony of the high regard in which he was held by all who knew him.

His familiar figure and pleasing manner will be missed by his many friends, who join with the writer in extending deepest sympathy to the sorrowing members of the family who grieve so deeply in the loss of this fine man.

Eagle Lake Headlight, September 24, 1932
Submitted by Ernest Mae Seaholm

Weatherlow, Camillo Charles

It was with deep regret THE MERCURY learned of the death of Mr. C. C. Weatherlow of Lott, Falls county, which occurred Monday. Mr. W. was once railroad agent at this place, and his many friends in this place will be grieved to learn of his sudden death. He leaves a wife and several children, to whom we extend our sincere sympathy.

Later.—His remains were brought to this city Wednesday evening, conveyed to the residence of Mr. J. R. Gusman, and on Tuesday[sic] morning at 9:30 were laid to rest in the Masonic cemetery.

Weimar Mercury, December 31, 1892

Weaver, Cherry Lynn (Barnett)

Cherry Lynn Weaver

Funeral services for Cherry Lynn Weaver, 54, will take place Monday, Oct. 19 at 10 a.m. at Henneke Funeral Home in Columbus. Burial will follow in Odd Fellows Rest Cemetery in Columbus.

Visitation will take place on Sunday, Oct. 18 from 4-7 p.m. and on Monday, Oct. 19 from 8-10 a.m.

Memorials may be made to the charity of choice.

Colorado County Citizen, October 13, 2009
Contributed by Judy Talkington

Weaver, William Howard

Weaver Funeral Services

Funeral Services for William Howard Weaver of Columbus were held Tuesday. May 18, 1993 at Henneke Funeral Home with burial following in Odd Fellows Rest Cemetery. Pastor Sammy Carr officiated.

Mr. Weaver passed away Sunday. May 16. He was 73 years of age.

Born October 31, 1919 in Houston, he was the son of William Walter and Della Weaver. He owned and operated the Western Auto Store in Columbus from 1966 until his retirement in 1986. Prior to 1966, he was a dairy farmer in Fayette County.

A veteran of World War II, he was a member of VFW Post 6113 and American Legion Post 383 in Columbus.

He is survived by his wife of 49 years, Thelma Weaver; a daughter and son-in-law, Nettie and Frankie Joe Cernosek of Schulenburg; two sons and daughters-in-law, Gary and Cherry Weaver and Walter and Judy Weaver, all of Columbus; one sister, Ruth DeLean Mayes of Conroe: six grandchildren, Craig and Courtney Cernosek of Schulenburg, David, Casey, Kevin and Matthew Weaver, all of Columbus.

He was preceded in death by his parents, one sister and two brothers.

Pallbearers were nephews, Roger Swetnam, Brian Swetnam, Scott Swetnam, Kenneth Weaver, James Mayes, Elton Mayes and Mike Chevalier.

Honorary pallbearers were members of VFW Post 6113 and American Legion Post 383 of Columbus.

New Ulm Enterprise, May 20, 1993, page 2

Webb, Elizabeth A. (Betts)

Mrs. Lizzie Webb, the wife of T. H. Webb, died at the residence of Capt. Wm. G. Beard, of this place, last Saturday evening. the deceased was the daughter of Mrs. C. S. Betts, of Harris county, and was loved and esteemed by all who knew her. Her remains were interred in the Masonic cemetery last Monday, followed by an immense concourse of relatives and friends. The sympathies of the entire community are extended the bereaved husband and relatives.

Colorado Citizen July 5, 1888, page 3

Webb, Isabelle (Jackson)

Isabelle Webb Funeral Set This Saturday

Funeral services for Isabelle Webb, 65, of Weimar will be held Saturday, March 21, at 2 p.m. from Mt. Arie Baptist Church. [Interment in Paradise Garden Cemetery}

Mrs. Webb, a lifelong resident of Weimar, died Thursday, March 12, at Colorado-Fayette Medical Center, where she had been a patient for a week.

Born Oct. 4, 1921, at Weimar, she was the daughter of Richard and Bessie Jackson. She married John Webb on Dec. 14, 1941.

Her husband survives her, along with a brother, Israel Jackson of Houston, and several nieces and nephews.

Weimar Mercury, March 19, 1987
Transcription by Dennis Boatright

Webb, T. H.

Eagle Lake, Texas, January 18. Information reached here by telephone at noon to the effect that T. H. Webb had just been killed in Yoakum. Mr. Webb is a resident of Eagle Lake and has a wife and two children here. He has been away from home several days in the country buying stock for Q. F.Walker. [Place of interment unknown]

Weimar Mercury, January 27, 1900, page 8

Webb, Tom

TOM WEBB, COLORED CITIZEN HERE, DIES

Tom Webb,colored citizen of Weimar, died Monday night. Death was caused from wounds received about a month ago when he was cut severely with a razor, it is reported.

Tom had been employed by the Kasper Meat Market for the past several years. He was a hard worker and bore a good reputation, and was well thought of by both white and colored people here.

Funeral arrangements has not been announced. [Interment in Paradise Gardens]

Weimar Mercury, December 18, 1942, page 1

Webb, W. J.

W. J. Webb Killed at Eagle Lake

Last Saturday night W. J. Webb ws killed in Eagle Lake by M. L. Womack. Webb entered Womack's saloon with the declaration that he would kill him, and with a cocked pistol in his hand. He at once presented the pistol and fired at Womack, but missed him. Womack then fired two shots, one of which took effect in Webb's breast and killed him in a few minutes. Womack was placed under a 0 bond for his appearance at the district court. It was rumored here that Col. Watts was accidentally killed in the same affair, by one of the shots fired from Womack's pistol, but a gentleman who was in Eagle Lake at the time informs us that Col Watts was but slightly wounded. The gentleman said that Eagle Lake was in great excitement; and it is not to be wondered at, as two men were shot and killed there in two successive nights. The excitement caused by the killing of [Rufus] Stewart had not passed away when Webb was killed. [Place of interment unknown]

Weimar Gimlet, December 10, 1885

Webber, George B.

George Webber, 72 years old, a lawyer by profession, died at 2:10 o'clock Tuesday morning at his residence, 1112 Avenue D, after an illness of pneumonia of two weeks, although he had been in poor health for the past two years. He was a native o Burlington, Vt., and a soldier in the Union Army during the Civil War. He was a resident here for the past ten years. Surviving are his widow and two daughters of San Antonio. The funeral will take place at 10 o'clock this morning from the home, 1112 Avenue D, under the auspices of the G. A. R., of which he was a member. Interment will be made in the National cemetery.--San Antonio Express, Dec. 21.

Mr. Webber, spoken of in the above item, was at one time county attorney of Colorado county, residing in Columbus where in the early eighties he was married to Miss Jennie Yancey. He and his family lived here for a number of years, moving from here to San Antonio. He was a man of brilliant attainments, being a graduate of West Point Military college. His death is sincerely deplored. Our heartfelt sympathy is extended the bereaved widow and daughters.

Weimar Mercury, December 23, 1910

Weber, Alice (Branstatter

Mrs. Alice Weber Buried Here on Sunday Afternoon

Funeral services were held at the Colly Memorial Methodist Church on Sunday afternoon for Mrs. Alice Brandstatter Weber who died at her home here last Friday morning, February 1st at 8:30 o'clock. Burial was in Lakeside Cemetery with her pastor, Rev. J. W. Griffin conducting the services.

Pallbearers were Gus Seaholm, Ernest Seaholm, Simon Sinclair, Sam Davidson, Armitt Thomas, and Edgar Adkins.

Mrs. Weber was born March 2, 1880 in Johnson County, Iowa. She came to Texas in 1898 with her parents and settled in Lissie. For the past thirty years she made her home with Mrs. George Gray. On the death of Mr. Gray, Mrs. Weber came into the Gray home to manage the household affairs, and during the years that followed the two ladies enjoyed an affectionate companionship that continually made new comers think they were sisters. Mrs. Gray's devotion to Mrs. Weber during her long illness was a true expression of the love she felt for her friend of so many years.

At the age of eleven Mrs. Weber united with the Evangelical church and later became a member of the Methodist Church here. She served the church as steward for ten years, and Sunday School secretary for a number of years, holding office until about three months ago when her physical condition would no longer allow her to assist in making out the orders for literature. She was a member of the Board of Education until her death, and served faithfully at every appointed task, unselfish with her time and talents when church, family or friends needed her services.

She has been in ill health for several years and had confined to her home for six months on the day of her death, Mrs. Gray and Mrs. Weber's sisters tenderly administering her every need.

Survivors include five sisters, Mrs. Mary Snively, Iowa, Mrs. Nell Clapp, Eagle Lake, Mrs. Clara Terry, Iowa, Mrs. Bell Cutsinger, Iowa, and Mrs. Edith Blakesley, Iowa, and Mrs. Edith Blakesley, Iowa, two brothers, Philip Brandstatter and Clarence Brandstatter, both of Iowa, a number of nieces and nephews and Mrs. Geo.Gray who was as dear to her as a sister.

Out of town relatives here for the funeral services included Mrs. Mary Snively, Perry, Iowa; Mrs. Ira Mulcaley and children of Seguin; Mr. and Mrs. J. Mills, Robstown; Henry Campbell. Earl McCormick and daughter of San Marcos; Mrs. Charles McCormick, Rosenberg; Mrs. Roy Jerrels, East Bernard.

Among the out of town friends were Mr. and Mrs. George S. Gray, Mr. and Mrs. Stuart Gray, L. G. Gray of San Antonio; Mrs. Thelma Gray Lotspiech and daughter of Kerrville; Mr. and Mrs. Jack Larsen of Jackson, Alabama, Mr. and Mrs. Harry Milner, Bay City; Mr. and Mrs. E. Harrigel, Wharton; Mrs. E. C. Tilton, Mr. and Mrs. Ernest Tilton, Alvin; Dale Hagen and Willard Hultgren of Hayfield, Minn.; Charles Kaechele and Miss Edna Kaechele of Wallis; Mr. and Mrs. Oscar Brandes and Delbert of East Bernard Mr. and Mrs. John Larsen and son, Mrs. Cordell Austin and children, Mr. and Mrs. E. C. Clingman of Houston, Mrs. James Tellaro and Sylvester Tellaro of Chesterville.

The Headlight joins with the many friends of the family in extending deepest sympathy.

Eagle Lake Headlight, 7 Feb. 1946
Submitted by Ernest Mae Seaholm

Weber, Henry

Henry (Puder) Weber of Columbus died April 16 at Sweetbriar Nursing Home. He was 88 years of age.

Funeral services were held April 17 at Henneke Funeral Home, with interment at St. Anthony's Catholic Cemetery. The Rev. Arnold Anders officiated.

Weber was born to Frank Weber and the former Mary Henneke at Mentz on Oct 15, 1891. He had resided in Columbus the past 45 years and was a retired rancher.

Survivors include foster nieces and nephews and cousins.

Pallbearers were Bobby Cejka, Gus Miller Jr., Lester Schneider, Reuben Maertz, Eugene Drescher and Jerry Henneke.

Colorado County Citizen, April 24, 1980, page 2
Transcribed by Laurie Albrecht

Weber, Joseph

Final Rites for Joe Weber, 82, Held Wednesday

Funeral services for Joe Weber, 82, retired farmer and brick mason, were held Wednesday morning at Hubbard Funeral Home and St. Michael's Catholic Church, with burial in the church cemetery.

Mr. Weber,who had lived in the Weimar area 47 years, died unexpectedly at Colonial Rest Home in Schulenburg at about 5 o'clock Monday evening, after a heart attack. He had lived at the Rest Home a little over a year.

Born in Austria, he came to this country in 1902, settling first in Pennsylvania and later in Tennessee, then in the Weimar area about 1910. His wife, Maria, died in 1926. He was a member of St. Michael's Church and the Hermann Sons.

Survivors include four daughters, Miss Mary Weber of San Antonio, Miss Annie Weber, Mrs. Julia (Joe) Pavlik and Mrs. Rosie (Herman) Guenther of here, a son, Frank, of Hempstead; and several brothers and sisters whose addresses are unknown. One sister, Mrs. Chas. Hartensteiner, died in 1954.

Weimar Mercury, August 30, 1957, page 1

Weber, Lauretta J. (Browne)

Final Rites for Mother of Mrs. Russell Jessup

Mrs. Lauretta J. Weber, the mother of Mrs. Russell L. Jessup of Rock Island, died suddenly In the Eagle Lake Community Hospital at 12:30 a.m. Friday, December 6th.

Mrs. Weber would have been seventy-four on December 26th of this year. She was taken to the hospital for tests on Wednesday of last week, and died suddenly, bringing great sadness to her relatives and friends. Funeral services were held Sunday, December 8th, at 2:30 p.m. from the chapel of the Mill-Bauer Funeral Home in Eagle Lake. The Rev. Edward Geiser, pastor of Our Lady of Perpetual Help Catholic Church, officiated at the services and in the recitation of Rosary on Friday evening.

Burial was in the Myrtle Cemetery at Rock Island. Serving as pallbearers were four grandsons, James and Douglas Jessup of Rock Island, and Robert and Richard MacPherson of Kalamazoo, Mich.; also S. A. DeFoor and Bob Hooper, Jr., of Rock Island.

Mrs. Weber was born Dec 26th, 1894 in Chicago, IL. She spent most of her life in Illinois and Michigan. In April of 1967 she came to the Rock Island community to reside with the family of her daughter. She had been looking forward to moving Into her own small house at the Jessup property upon completion of the building. Surviving are: one daughter, Mrs. Jessup; four grandsons, and five great-grandchildren; also one brother, Richard Brown of Gary, Indiana; and a number of nieces and nephews. Sympathy is extended to the family In the loss of this Loved one.

Eagle Lake Headlight, December 12, 1968, page 11
Contributed by Patti Hall-Smith

Weber, Maria

MRS. JOS. WEBER DEAD

Mrs. Jos. Weber, wife of a well known farmer living near this place, died Saturday evening at the famly residence, aged about 40 years, and her remains were laid to rest in St. Michael's Cemetery Sunday afternoon, Rev.Jos. Szymanski officiating. A large crowd of sympathizing relatives and freinds was on hand to pay the last tribute of respect to this good woman. Our heartfelt sympaty goes out to her bereaved ones.

Weimar Mercury, September 24, 1926, page 4

Weber, Will Family

Will Weber, a well known young German farmer of the Borden vicinity has indeed been unfortunate the past week. On last Saturday his little baby died and was buried, and on Tuesday night of this week his wife also died. Her remains were laid to rest in the cemetery at Osage Wednesday afternoon. In this terrible double affliction he has the sympathy of all our people.

Weimar Mercury, 25 August 1900
From the files of Dorothy Albrecht. Contact Rox Ann Johnson

Weeks, Garland H.

Garland H. Weeks, 72, of Columbus, passed away Feb. 16 at his residence.

He was born in Longstreet, La., May 10, 1929 to Shelby and Opal (Simpson) Weeks and married Sally Grey, Nov. 27, 1948. He worked in gas pipeline construction for Tennessee Gas.

He was preceded in death by his parents; and son, Scott Weeks.

He is survived by his wife; daughters, Thea Weeks Ramirez of Columbus, Carol Weeks of Austin, Bonnie McCausland of Houston and Amy Spoon of Sharpsburg, Ga.; son, Russell B. Weeks of Houma, La.; sisters, Barbara Ann Allen of Longview and Gloria Elliott of Greenwood, La.; seven grandchildren; and two great-grandchildren.

A memorial service was conducted Feb. 19 at Henneke Funeral Home in Columbus with the Rev. Don Delaplain officiating. (See Weimar Cemetery)

Colorado County Citizen, February 20, 2002
Courtesy of the Citizen

Weems, Eva Lee (Vickrey)

Weems

Eva Lee Weems, 83, of Columbus entered eternal rest on Friday, Sept. 14.

Eva will be greatly missed by her family and friends and will be remembered as a woman of strong character, wisdom and integrity. All who knew her admired her fun-loving sense of humor and quick wit.

She is survived by her loving son, Wesley Sewell and wife, Jan; brothers, Gene Vickrey, Clyde Vickrey and Clifford Vickrey; sisters, Nadine Henson and Alice Dodd; granddaughters, Wendy Swanson, Deborah Costello and Kim Callison; grandson, Grant Sewell; great grandchildren, Lillian Grace Sewell, Holly Costello and Mark Callison; and numerous nieces and nephews.

Sweet, precious Eva - cherished mother, sister, grandmother, great-grandmother, and friend - you will be greatly missed. May you be in the Lord's presence and be filled with his eternal peace. You will be forever in our hearts. [Interment in Weimar Masonic Cemetery]

Donations may be made in memory of Eva Lee Weems to the University of Texas M.D. Anderson Cancer Center, 1515 Holcombe Blvd., Houston, Texas 77030.

Colorado County Citizen, September 25, 2007
Submitted by Diane Scannell

Weete, Agnes

Columbus Citizen: Little Agnes, the 7-year-old daughter of Mr. and Mrs. L. Weete of this city, died last Thursday night, after a long illness, and buried in the city [Odd Fellows Rest]cemetery at five o-clock Friday afternoon. To the bereaved we extend our most sincere sympathy.

Weimar Mercury, August 18, 1900, page 4

Weete, Benno J.

Mr. Ben Weete Dead

Mr. Ben Weete, son of Mr. L. Weete of this city, died at his home in Tulsa, Okla., last Sunday. Particulars of the death had not been learned at the time of going to press.

The remains were brought here for burial yesterday and funeral services held at the L. Weete residence at five o'clock, Rev. F. M. Johnson of the local Episcopal church officiating. Interment was made in Odd Fellows'' Rest.

Mr. Weete was born and reared in this city and was known to many here. He is survived by a father, three brothers, Gus of Douglas, Ariz., and Louis and Ferdinand of Dawson, Okla., and one sister, Miss Tillie Weete of this city, all of whom were present at the obsequies.

The Citizen extends sympathy

Colorado Citizen, July 17, 1924

Weete, Elizabeth (Beyer)

Post Specials: Columbus,May 4.--Mrs. Lizzie Weete, wife of Postmaster Louis Weete, died at the family residence at 6 o'clock this morning. She was 54 years of age, a resident of Columbus since infancy. She was the daughter of Mr. and Mrs. Beno Beyer, pioneer citizens of Colorado county. She is survived by her parents, her husband and six children. [Interment in Odd Fellows Rest]

Weimar Mercury, May 11, 1907, page 1

Weete, Louis Henry George

Mr. Louis Weete

The death of Mr. Louis Weete occured[sic] at his home in the city Tuesday morning at about nine thirty. Funeral services are to be held this evening at four, at the home, with Rev. W. A. Flachmeier of the local Lutheran church officiating. [Interment in Odd Fellows Rest]

Mr. Louis Henry George Weete was born in Oldenburg, Germany, on September 29th., 1844. He came to this country at the age of 18, and taught school at Frelsburg for some years. He married Miss Wilhemine Beyer in 1874 and began work as clerk at the Witting store in this city, later entering business for himself in partnership with Mr. Ilse under the name of Weete and Ilse.

He was post master here for sixteen years.

Mr. Weete was one of the pioneer citizens, of generous attitude toward others and tolerant of their views. He had many friends in this section.

He is survived by three sons, Louis G. of Tulsa, Okla., Ferdinand of Oklahoma City and Gus A. of Douglass, Ariz., to whom the sympathy of our people is extended in their great sorrow.

Colorado County Citizen, September 17, 1931, page 1

Weete, Mathilde Johanna Wilhelmina

Miss Tillie Weete

The community was saddened by the death of Miss Tillie Weete, which occurred in the Nix Hospital in San Antonio last Saturday night at about eleven o'clock. She had been in the hospital since August 28th. and was to have undergone an operation as soon as she became strong enough. A stroke of paralysis Saturday morning was followed by another that evening, bringing the end to a life of unselfish service.

The remains were brought here Sunday evening by train and funeral services held at St. John's Episcopal Church at four thirty Monday evening, Rev. J. W. E. Airey officiating. [Interment in Odd Fellows Rest]

Miss Tillie was born in this city February 4th., 1890, and had spent her entire life here among those who love her.

She is survived by the father, Mr. Louis Weete, and three brothers, Louis G. of Tulsa, Okla., Ferdinand of Oklahoma City and Gus A. of Douglass, Ariz., to whom the sympathy of the entire community goes out.

Colorado County Citizen, September 10, 1931, page 1

Wegenhoft

Browse all obits with Wegenhoft Surname

Wehling, Jessie (Card)

Final Rites for Mrs. Wehling, 87, Held Saturday

Funeral services for Mrs. Jessie Card Wehling, 87, who died at 3 a. m. Saturday, were held Saturday afternoon, July 7, at Hubbard Funeral Home.

Rev. Kyle Nagel, Methodist pastor, officiated. Burial was in the Masonic Cemetery.

Mrs. Wehling, enjoying excellent health In spite of her advanced age, had been ill only a few hours when she died in her sleep, at her home.

Born in the Cedar community near La Grange, she was a daughter of Mr. and Mrs. Samuel C. Card. Her mother, the former Elizabeth Harper, was a native of London, England.

Her husband, Henry C. Wehling, died in California about 25 years ago after a long illness, and since then she had lived here and in San Antonio at various times. Six years ago she moved back to Weimar to settle permanently.

Her only survivors are a niece. Mrs. J. 0. Boettcher of Weimar, and a nephew, Lyle Harper Wall of Biloxi, Mississippi.

Pallbearers were John Hajovsky. Mannie Lauterstein. Henry Brasher. Fritz Tell, Grady Shaver and Bill Hopper.

Weimar Mercury, July 13, 1956, page 1

Wehmeyer, Martha M. (Kubesch)

Wehmeyer Funeral Held Here April 11

Funeral services for Martha M. Wehmeyer, 74, of Weimar were held Saturday, April 11, from St. Michael's Catholic Church, with burial in the parish cemetery. Father Charles Carolan officiated.

Mrs. Wehmeyer, owner of Weimar Automatic Laundry for 39 years, died at 1 a.m. Thursday, April 9, in St. Luke's Hospital, Houston, after a heart attack

Born here Aug. 19[10], 1912, she was a daughter of Joe and Mary (Dobecka) Kubesch. During World War II she lived in Houston, working at Hughes Tool Co. She was a member of St. Michael's Church, St. Ann's Society and the Catholic Daughters of the Americas.

She was married to Henry Wehmeyer here on Jan. 6, 1960. He died in 1982. Also preceding her in death were a sister, Angeline (Kubesch) Bahner and four brothers, Lewis, Joe, Emil and Raymond Kubesch.

She is survived by four sisters-in-law and several nieces and nephews.

Serving as pallbearers were Joel Kubesch, Wilburn Bahner, E. Joe Bahner, Lewis Kubesch, Anton Kubesch and Harold "Buddy" Brandt.

Weimar Mercury, April 16, 1987
Transcribed by Dennis Boatright

Wehner, Lelia (Rau) Crawford

LELIA RAU CRAWFORD WEHNER

Lelia Rau Crawford Wehner, 100, passed away on Dec. 3, 2011 in Weimar.

She was born on Oct. 30, 1911 to Albert Washington Rau Sr. and Maud Leyendecker Rau.

Lelia was a fourth generation Texan who was very active in her community. She was a member of the United Daughters of the Confederacy, Daughters of the Republic of Texas, German Society, Columbus Garden Club, Colorado County Historical Commission and the United Methodist Women's Society. She served on the Odd Fellows Rest Cemetery board and worked on the Magnolia Homes Tour. She acted as a docent in many of the historical homes of Columbus. One of her favorite activities was guiding bluebonnet tours around Columbus and Fayetteville. She loved the outdoors and was a deer hunter until she was 90. She was a true Texan.

Lelia was preceded in death by her first husband, Velton Marion Crawford Sr., who passed away on Jan. 11, 1935 and second husband, Herman H. Wehner Jr., who passed away on Sept. 11, 1982; brothers, Raymond "Utzie" Rau, Jack Rau, Dave Rau and Donnie Rau; and sisters, Belle Pophankin and Meryl "Bootsie" Youens.

She is survived by her daughter, Barbara Ann Dowden and husband Carl of Hitchcock; sons, V.M. "Pet" Crawford and wife Margie of Columbus, and Herman H. Wehner III and wife Judy of Columbus; eight grandchildren; 15 great-grandchildren; and one great-great-grandson.

Visitation will be from 6 to 8 p.m. Wednesday, Dec. 7, at Henneke Funeral Home in Columbus. A private family graveside service will take place at Odd Fellows Rest Cemetery in Columbus with the Rev. Mike Morris officiating.

In lieu of flowers, memorial contributions may be given to First United Methodist Church, 1229 Milam St., Columbus, TX 78934.

Online condolences may be shared with the family by visiting www.hennekefuneralhome.com.

Colorado County Citizen, December 6, 2011
Contributed by Anne C. Cain

Weichman, Johann Ernst Wilhelm

No cause is known why Mr. E. Weichman committed suicided[sic] a[t] Frelsburg last Thursday, by hanging. He was comfortably situated, and in good circumstances. [Place of interment unknown]

Colorado Citizen, January 20, 1881, page 3

Weigel, Lizzie (Woodruff)

Mrs. Weigel Dies After Long Illness; Burial Here

Last rites were held Tuesday morning at Untermeyer Funeral home for Mrs. H. C. Weigel, aged 62, who died at her home here May 2 at 11 a.m. after having been in bad health for several years.

Continued services were held in St. Anthony's Catholic church with Rev. Alex J. Kraus officiating. Rosary was said Monday evening in the funeral home. Burial was in Odd Fellows Rest.

Mrs. Weigel is survived by her husband of Columbus; 2 daughters, Mrs. Louine Zinke of Houston and Mrs. Irene Crumpler of Katy; 9 grandchildren, Linda Young, Grand Prairie; Mrs. Betty Lou Hyman, Throckmorton; David Young with the Airforce in Maryland; Beatrice Stroud of Abilene, Charles Beckmeyer of Lamesa; Lee Anthony Crumpler and Richard Dale Yarborough, Barker, and Fred Herman and Dorothy Woodruff, Houston, also 9 great-grandchildren. Four brothers, Neely and Bill Woodruff of Houston and Ben and Tilford Woodruff of El Campo also survive.

Most of them were present for the rites. Others here included Paul Treybig of Alta Loma, an uncle who reared Mrs. Weigel; Mary Schultz and Butler Day of Grand Prairie; Mr. and Mrs. P. A. Weigel, Luling; Mr. and Mrs. A. C. Weigel, New Taiton; Mr. and Mrs. T. E. Church, Houston; Mrs. Lillie Schilling and Mr. and Mrs. Lee Glass, Garwood; Mr. and Mrs. Walter Treybig, El Campo; Mr. and Mr. August Venghaus, Eagle Lake; Mr. and Mrs. Alvester Venghaus. Alta Loma; Mrs. Bertha Stallman, La Marque; Mr. and Mrs. Walter Hennecke, Mentz, and Mr. and Mrs. O. D. Steenkin, Burton.

Pallbearers were Fred and Harold Barnett, Joe Buxkemper, Leslie Miller, Reuben Maertz and Royal Hennecke.

Colorado County Citizen, May 7, 1959, page 6

Weir, Nora (Barrow)

Last Rites for Nora Weir Sat.

Mrs. Nora B. Weir, a native of this county and a longtime resident of Eagle Lake, passed away in the Autumn Hill Nursing Home in Richmond last Thursday morning, January 25th. Mrs. Weir had been making her home in Houston but had been in the Autumn Hill a home for the past three weeks.

Services were held at 3:00 p.m. Saturday, Jan. 27th at the chapel of the Mill-Bauer Funeral Home in Eagle Lake. Members of the Eagle Lake Chapter of the Order of Eastern Star No. 483 conducted the services. Mrs. Weir was a fifty-year member of the Eagle Lake OES chapter.

Interment was in Masonic Cemetery. Pallbearers wee Lloyd Spalinger, Ed Tate, Joe Lee McCreary, Earl Rodgers, Jr., Harold Thomas and James Cash.

She was born on Sept. 19, 1893 in Columbus, the daughter of Vincent and Nannie S. Barrow. She was a retired stenographer.

Surviving are: one sister, Mrs. U. J. (Alice) Dupree of Richmond; three brothers, W. H. (Bill) Barrow of Eagle Lake; Claude Barrow of Oklahoma City and Monroe V. Barrow of Conroe; a number of nieces and nephews and other relatives and friends.

Deepest sympathy is extended to the family in the loss of this loved one.

Eagle Lake Headlight, February 1, 1973
Transcribed by Dennis Boatright

Weise, Cora

Cora, the little baby daughter of Rev. and Mrs. Weise of Content, died Saturday night at 9 o'clock, of fever. The little body was interred Sunday afternoon at 3, Rev. Wilson of Halletsville[sic] officiating. Our sympathy goes out to the bereaved ones in their sad loss. [Interment in Weimar Odd Fellows' Cemetery]

Weimar Mercury, June 24, 1893

Weishuhn

Browse all Weishuhn obituaries

Weisler, Dorothy Natalie (Dixon)

Dorothy Natalie Weisler
August 13, 1910-May 2, 1996

Dorothy Natalie Weisler, 85, of Brenham passed away Thursday, May 2, 1996, in the Trinity Medical Center in Brenham.

She was born August 13, 1910, in Victoria to Sam Hayne and Natalie Sullivan Dixon.

Dorothy and Julian E. Weisler were married on March 8, 1930, in Houston.

She was a member of St. Peter's Episcopal Church in Brenham and a member of Rice Alumni.

Dorothy was preceded in death by her parents; her husband in May 1974; two brothers, Sam Brisco Dixon and Mike Dixon; one son, James Steven Weisler.

Survivors include her son and daughter-in-law, Julian II and Gerry Weisler of Brenham, daughters and son-in-law, Natalie and Charles Andreas of Brenham, Marjorie Penelope Bond of Conroe; Grandchildren and their spouses, Chip and Patsy Andreas, Chris and Nancy Andreas and Allison Andreas, Christine Weisler, Caryn Weisler and Chris Jones. Claire and Allen Hammack and Coburn Bond; sister and brother-in-law, Maide Jan and Harry Congdon of Houston; tow sisters-in-law, Jean Dixon of Houston and Doris Dixon of Conroe; a dear friend, Ora Lee Edwards of Brenham; great grandchildren Eric, Christopher and Meridith Andreas and Montana Hammack.

Funeral services were held Monday, May 6, at 10 a.m. from St. Peter's Episcopal Church in Brenham with Fr. Carl Shannon officiating.

Interment followed in the Lakeside Cemetery in Eagle Lake at 1 p.m. Funeral arrangements were under the direction of Memorial Oaks Chapel of Brenham.

Pallbearers were Chip, Christopher and Eric Andreas, Coburn Bond and Jim and Dennis Congdon.

Those who wish may give memorial gifts to their favorite charity.

Sympathy is extended to the family in their loss.

Eagle Lake Headlight.Thursday, May 9, 1996
Submitted by Catherine Balusek Ryan

Weisler, Gustavus Charles

Funeral Services Held Here Today for G.C. Weisler

Death came as a relief to a prolonged illness, attended by intense suffering, when it touched the tired eyelids of G.C. Weisler, Tuesday afternoon at five o'clock.

For the past several weeks he had been confined to his bed, lest the least exertion cause a collapse of his heart. He had seemed better than usual during Monday and expressed the desire to walk around in his home but was persuaded to remain quiet.

About midnight he suffered a heart attack and throughout Tuesday his condition remained critical. He had been a resident of Eagle Lake for nearly forty years, having come here to reside in 1906.

He was born in Chapel Hill, November 9, 1873, the son of Wilhelmina and Frnaz Weisler. January 17, 1900, he married Miss Jane Brownson at her home in Lavaca County. Born to this union were five children, all of whom survive. They are Mrs. Y.T. Harris of Dallas; Mrs. R.L. Brittain of Jasper; Mrs. J.C. Fant of Bellville; Louis W. Weisler of Berkley, California and Capt. Julian Weisler of the U.S. Army, formerly County Attorney of Washington County. Ten grandchildren also survive, and his faithful and devoted wife. There are no surviving brothers and sisters, Mr. Weisler having been the last of his immediate family circle.

Awaiting the arrival of his son, Louis, from California, funeral services were not held until this morning, Friday, at ten o'clock. The rev. G.A. Shultz conducted the last sad rites at the Methodist Church of which deceased had been a faithful and loyal member throughout his life. Burial was in Lakeside cemetery. Named as honorary pallbearers were Dr. S. E. Stafford, A.H. Wegharst, Dr. Waldo Knolle, P.N. Roberts, Brenham; Jack and Obe Goode, Weimer; Loy Duddlesten, Houston; C.S. McLellan, Palacios; G.Y. Morgan, George H. Heck, Victor Englehard, Dr. J.R. Laughlin, W. D. Estlinbaum; Joe D. Luna, Harry Moland, F.T. Bell, J.M. Chumney, Ben Ahlers, Chas. Von Lengerke, R. Killough, Ernest Seaholm, S.E. Cooper, Henry Beckman, A.F. Harbert, S.O. Boothe, L.J. Burger, G.A. Seaholm, E.H. Rodgers, A.A. Klockman, J.R. Colly, J.N. Frazar.

Casket attendants were George Goode of Weimar, W.H. Abell of Garwood, Ray F. Arnold of Houston, A. J. Struss, E.H. Rodgers and S.C. Smothers of Eagle Lake.

Another native Texan and pioneer has "crossed over to rest in the shade of the trees." To those who are grief stricken over his passing the Headlight offers tender and abiding sympathy.

Eagle Lake Headlight. Friday, August 20, 1943

Impressive Rites For G.C. Weisler

Impressive Funeral rites were held Friday morning at ten o'clock from Colly Memorial Church for G.C. Weisler. A large number of friends gathered to pay their last tribute of respect and esteem to his memory. Floral tributes that were lavish and of rare beauty adorned his final resting place in Lakeside cemetery.

All of the children were present at the last sad rites except Louis W. Weilser of Berkley, California. Delayed trains caused him to miss the funeral services, which had been postponed to Friday for his arrival. He did not get in until Saturday.

The Rev. G.A. Schultz officiated at the burial rites. Mrs. W. M. Lindsay played the prelude of funeral music. A quartet composed of Mrs. Oliver Westmoreland, Mrs. G.D. Gerstenberg, Miss Sue Colly and Rev. G.A. Schultz rendered "Peace Be Still."

Out of town relatives and friends attending the funeral were Mr. And Mrs. Will Pinchback and Alma Dayle, Mrs. Bob Shaw, Mrs. Otto Braden, Mrs. Clarence martin, L. E. Cornelius, and Ben Schultz of Garwood; Mrs. Mose Townsend, Rock Island; Herman and James Brownson of Provident City; Mrs. And Mrs. Jack Goode, Obe and Alice Goode, Mrs. Tye Holman, Weimar; Mr. And Mrs. Bill Griffits, Dayton; Mesdames W. B. Heaton, F.L Carpenter, Fred Love, R.E. Kilpatrick, J.F. Richards, N.O. Dickie, J.G. Clerk, Burford Bracy, Bob Lange and M.F. Riley of Bellville; Mr. And Mrs. Joe Edwards, Mr. And Mrs. Carl Reich, Mr. And Mrs. Alvin Weghorst, Travis Phillips, Mrs. S.E. Stafford, Leslie D. William, Albert Stone and H.C. Buck, Brenham; Mr. And Mrs. E.E. Magill and Marion, Mr. And Mrs. Ligon Loughridge, Mr. And Mrs. Ray Arnold, Mr. And Mrs. H.S. Trousdale and children and Mrs. Oscar Baker and Mr. And Mrs. Albert Loughridge of Houston.

Eagle Lake Headlight. Friday, August 27, 1943
Submitted by Catherine Balusek Ryan

Weisler, Julian E.

Julian Weisler Buried Here Monday

Julian E. Weisler, 67, of Brenham and a former resident here for many years, passed away at his rural residence at 10 p.m. Saturday. Funeral services were held from S. Peters Episcopal Church of Brenham at 2 p.m. Monday. Father Billy Tomlin officiated. Graveside rites were held at 4 p.m. Monday at the Lakeside Cemetery in Eagle Lake by the Masonic Lodge of Eagle Lake.

Survivors include his wife, Mrs. Dorothy D. Weisler of Brenham; two daughters and two sons, Mrs. C. R. Andreas of Brenham, Julian E. Weisler II of Brenham, Mrs. R. H. Bond of Conroe, and Stephen Weisler of Houston, seven grandchildren.

Brenham Memorial Chapel was in charge of arrangements.

Eagle Lake Headlight, May 16, 1974
Submitted by Catherine Balusek Ryan

Weisler, Melissa Jane (Brownson)

Services For Mrs. Weisler To Be Held Here Thurs., 2 pm

Mrs. Melissa Jane Weisler of Bellville, formerly a citizen here for many years, passed away at 6:45 p.m. Tuesday in Dallas. Funeral services will be held in Eagle Lake Thursday afternoon, August 21st, at 2:00 o'clock p.m. from the Colly Memorial Methodist Church. She passed away from heart failure and had been ill for some six weeks.

The Rev. W. A. Menking of Bellville will officiate at the services. Interment will be in Lakeside Cemetery in Eagle Lake. The Pete E. Etlinger Funeral Home of Bellville will direct the services.

The body will lie in state at the Colly Church from 12 noon until 2:00 p.m. Thursday.

Mrs. Weisler was born on June 8, 1874, in Sublime, near Hallettsville, the daughter of Mr. and Mrs. Lewis Brownson. She was married to G. C. Weisler in Garwood on January 18, 1900.

Survivors include three daughters, Mrs. Y. T. Harris of Dallas, Mrs. John Fant of Bellville and Mrs. Roy Brittian of Jasper; two sons, Lewis Weisler of Saratoga, California and Julian Weisler of Fort Richard, Alaska; two sisters, Mrs. Daisy Pinchback of Garwood and Mrs. Flossie Loughridge of Houston; 11 grandchildren and 13 great-grandchildren.

Eagle Lake Headlight, August 21, 1958
Transcription by Dennis Boatright

Weiss, Arthur W.

Pfc. Arthur Weiss Killed In Action On Italian Front

J. F. W. Koehn received news from the War Department on Thursday, Dec. 2., that his nephew, Pfc. Arthur W. Weiss had been killed in action November 27, 1943, on the battle front in Italy. No further information has been received.

Pfc. Weiss had been in the service about one and one-half years. At he time of his death he was a member of Company K, 141st Infantry, his company being engaged in pushing back the enemy in the Italian campaign.

He was the son of the late Mr. and Mrs. Joe Weiss, and was born at Sublime on August 27, 1916. He was 27 years and 3 months old when he met his death. At the time of his enlistment he was employed by a dairy in Houston.

He was a member of the Lutheran Church.

urvivors include one sister, Mrs. Edgar Raabe; one brother, Pfc. John Weiss, now somewhere in the Pacific area of war.

The Mercury extends sincere sympathy to bereaved relatives.

Weimar Mercury, December 10, 1943, page 1

Burial Rites for Pfc. Arthur Weiss To Be Held Monday

Reinterment services for Pfc. Arthur Weiss,nephew of Mr. and Mrs. _. W. Koehn of Weimar, who was killed in action in 1943, will be held Monday at Fort Sam Houston, near San Antonio.

Pfc. Weiss was 27 years old when he lost his life on one of the battle fields in Italy, while fighting with the 41st Infantry.

The son of Mr. and Mrs. Joe Weiss, he was born August 17, 1916 at Sublime. For a number of years he made his home with Mr. and Mrs. Koehn near Weimar and at the time he entered the service had been employed in a dairy in Houston. He was a member of the Evangelical Lutheran Church.

Survivors include one sister, Mrs. ____ Raabe of Louise and a brother, Cpl. John Weiss, who is stationed at Melbourne, Australia.

Weimar Mercury, April 8, 1949

Welch, James Murphy

MR. J. M. WELCH DIES AT HOME IN COLUMBUS

Mr. J. M. Welch, for many years a resident of the section lying southeast of Weimar, but moving a few years ago to Columbus to make his home, died in that city Sunday a week ago, and was buried the following day in the Ijams Cemetery.

He was a native of Mississippi, born in 1848, but had live in this county and section since early manhood. He was married to Miss Mary Lou Clapp, member of a well known old time family of this section, in 1871. He is survived by two daughters, Misses Ninon and Leona.

Mr. Welch was an unobtrusive, quiet, peaceable, good citizen, highly regarded by neighbors and friends, and his death is sincerely deplored.

Weimar Mercury, May 11, 1928, page 4

Welcome, Nancy

WEIMAR LOCAL MATTERS

Aunt Nancy Welcome--a very old and pious colored woman--wife of Uncle Sam Welcome died on the 21st instant, in great peace. Aunt Nancy had been raised in the Insall family, and had assisted in rearing he fourth generation of that family. She was loved by all who knew her, and her remains were followed to the grave by the largest concourse of her race that ever assembled in this section to perform the last rite. Peace to her ashes. [Place of interment unknown]

Colorado Citizen, February 28, 1884

Welcome, Robert "Bud"

Bud Welcome, a well known and popular colored farmer living on the highway a few miles east of Weimar, died Wednesday morning following a stroke of paralysis. He was buried in the colored people's burying ground west of town today, Thusday.

Weimar Mercury, April 14, 1922, page 8

Welcome, Sam

A negro man named Welcome, residing in the Borden section, died early Tuesday morning. The man had been out hunting the day previous, and was apparently well and hearty up to the time his wife went ot call him Tuesday morning, when it was discovered that he was in a dying condition. Congestion is supposed to have been the cause of his death. [Place of interment unknown]

Weimar Mercury, January 28, 1910, page 8

Weller, Annie Cordelia

DIED, in this city, at twenty minutes to eight o'clock yesterday morning, of measles, ANNIE CORDELIA, daughter of Dr. and Mrs. C. O. Weller. The funeral services took place at the family residence at half-past eight o'clock. The body will be interred at Osage Cemetery this evening, beside her little brother. CORDIE was a bright, intelligent little girl aged 2 years, 4 months and 9 days. The bereaved parents have the sympathy of the entire community in their sad bereavement.

ALTHOUGH the measles have prevailed in our town for a month past, the little daughter of Dr. Weller is the only case in which it proved fatal. In this case the patient had just recovered from a severe attack of threatened pneumonia, and hence was illy prepared for another attack.

Colorado Citizen, 10 March 1881
From the files of Dorothy Albrecht. Contact Rox Ann Johnson
Photo courtesy David Hahn

Weller, Cyrus Ottway

Dr. C.O. Weller died at his home in Austin last Sunday of Pneumonia. He was buried on Monday, and the following day Mrs. Weller died of the same disease, having contracted it while nursing the doctor. Dr. and Mrs. Weller were well known in Columbus, this place having been their home for many years. Mrs. Weller was a sister of the late Sheriff Burford, and a sister of Mrs. M.H. Townsend. They moved away from Columbus over twenty five years ago, but still share a warm place in the hearts of all the older citizens of this place. We tender our sympathy to the family and relatives.


Colorado County Citizen, November 10, 1911
Submitted by David Hahn

Weller, Florence Marion (Burford)

MRS. C. O. WELLER DIES

Austin, Texas, Nov. 6.- Death today claimed Mrs. C. O. Weller, widow of the late Dr. C. O. Weller, who died Wednesday and who was buried yesterday afternoon. Pnuemonia carried both away.

Mrs. Weller would have been 59 years of age on the 24th, and the forty-second anniversary of her marriage to Dr. Weller would have been on Thursday of next week. She contracted pneumonia while nursing her husband in his last illness and was stricken two days ago. Elizabeth, the elder daughter, reached home from New York a few hours before her mother died. McLeary Weller, the oldest son, arrived from New York yesterday in time for the funeral of his father. Three other children, Dr. C. Burford, Clarence and Sallie Belle, survive. The funeral will be at 3 o'clock tomorrow afternoon in University Methodist church, of which she and her husband were leading members. Brief services for relatives only will be held in the Weller homestead, 608 West Twenty-fourth Street, at 2:15 o'clock.

Weimar Mercury, Friday, November 17, 1911, Weimar, Texas.
Submitted by David Hahn

Weller, Infant Daughter

New Notes From Altair
(Delayed Letter from Last week.)

It is with regret that we report the death of the infant daughter of Mr. and Mrs. G. C. Weller, who died at her parents' home Tuesday night and was buried at the Wright cemetery Wednesday eve at 5 o'clock. The sympathy of the community is extended the bereaved father and mother. Bro. Thompson of Columbus officiated at the grave.

Weimar Mercury, August 15, 1903, page 4

Weller, Samuel McLeary

MCLEARY WELLER, COLUMBUS NATI