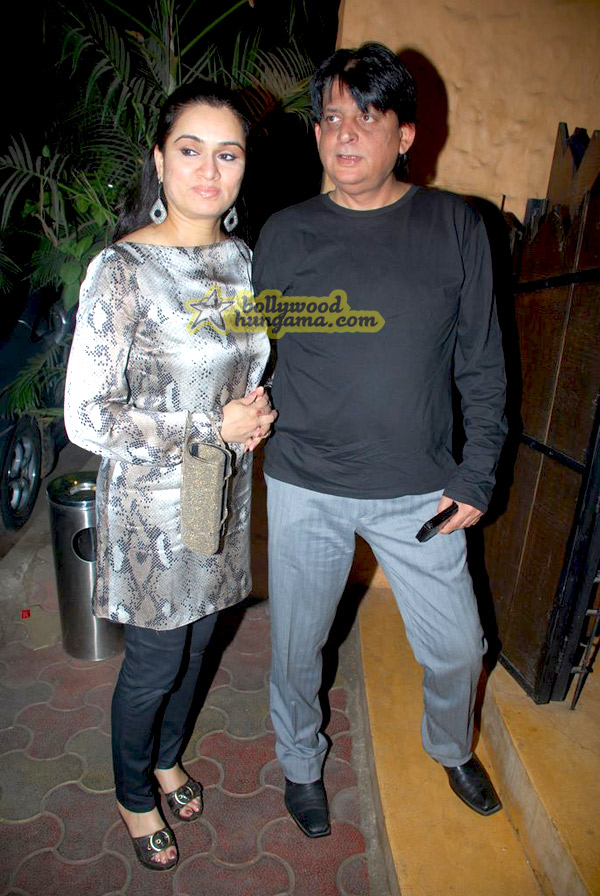 Cleavage Feet Padmini nudes (96 photos), iCloud, cameltoe
Nik: Anna23
Bikini Feet Padmini naked (94 pictures), 2019, cameltoe
Topless Feet Padmini naked (98 photo), 2019, lingerie
Dating for Sex
Cleavage Feet Padmini nude (65 images), 2019, in bikini
Sexy Feet Padmini naked (99 photos), 2019, braless
Paparazzi Feet Padmini nudes (21 fotos), YouTube, butt
naked Feet Padmini (48 photo) Bikini, iCloud, see through
Sex Dating 2019
Do you want to meet her? COME ON!
nude Feet Padmini (85 fotos) Pussy, 2019, braless
Feet Padmini nudes (78 pics) Erotica, 2020, butt
Feet Padmini nude (71 images) Porno, 2015, butt
Feet Padmini nudes (72 photos) Porno, cameltoe
Jeanette F Huber letter on Dec 13 article on Dr Ruth Westheimer s visit to. Christie s to examine erotic artifacts in their upcoming auction says. Mockingbird Play Publisher Demands 500,000 From Harper Lee Estate.

April 17, 2019: "Ce qu'il reste à vivre" Benjamin Naka-Hasebe Kingsley I waste the hours still left to me of life...."
April 16, 2019: "In One Small Bedroom, My Mother's Antlers" Benjamin Naka-Hasebe Kingsley men wind / their hands...."
April 15, 2019: "Marriage" Katherine Noble Here comes. Mirage in the middle of a long war...."
April 14, 2019: "Who You Are" Willie James King I love the ping pong..."
April 13, 2019: "Watermark" Moya Roddy WalkingTra Ban with my sister..."
April 12, 2019: "Crow Song" Clint McCown The mockingbird..."
April 11, 2019: "when he asks me to talk dirty" Mackenzie Kozak he says this is a room where bad girls live..."
April 10, 2019: "Wolf" Elizabeth Frost In the tale evil courses from back paw to jaw line..."
April 9, 2019: "Streets of the World" Anne Waldman All writing decides a galaxy all writing resounds planispheric..."
April 8, 2019: "Sunken Place Sestina" Ashley M. Jones I Here at the hipster food hall.."
April 7, 2019: "Sonnet for Mark" Emma Trelles I Now wakes a path between the oaks, now.."
April 6, 2019: "Some Days" Gigi Marks I think of the trees.."
April 5, 2019: "Barcelona" George Franklin BI imagine you on a cold day in Barcelona, wind.."
April 4, 2019: "In a Time of Thuggery" Rachel Galvin Brecht wished for a tiny counting apparatus.."
April 3, 2019: "Reading of Tel Aviv and Jaffa, Flying Eastward" Philip Metres The airtight interior.."
April 2, 2019: "There Is a Snake" Bess Cooley This isn't a metaphor. And I'm..."
April 1, 2019: "Talking to Other Women after the Election" Katherine Riegel I was just eighteen..."
March 31, 2019: "I Have Never Slept with an Animal" Suzanne Cleary I have never slept with an animal, so it is..."
March 30, 2019: "On Not Surviving" Simone Person When you look up,..."
March 28, 2019: "Woman Carrying Everything" Leah Umansky It is almost like being asleep in your own lightning.,..."
March 27, 2019: "Of Course" Lisa Fay Coutley I need to believe in love,..."
March 26, 2019: "Triple Sonnet for my Aggressive Forehead" Dorothy Chan Dad thinks my forehead is too Godzilla, too Tarzan,..."
March 25, 2019: "Shovel" Jericho Brown I am not the man who put a bullet in its brain,..."
March 24, 2019: "37." Luis Panini translated by Lawrence Schimel From my eyes to your eyes,..."
March 23, 2019: "A necessity of robots" Djelloul Marbrook Shapes and/or simulations..."
March 22, 2019: "A Reprimand of Crows" Berwyn Moore You wake to new snow..."
March 21, 2019: "My Oceanography" Harriet Levin A strand of algae leaves its rubbery..."
March 20, 2019: "My Sparrow" Susan Austin Bewilder me, You who march the feeblest Sparrow..."
March 19, 2019: "When I saw the loblolly pine, " Martha Silano its furrowed bark, I knew I was close..."
March 18, 2019: "Just before, or Right after, the Fall of Rome" Brian Culhane Lately, I have been thinking again of the fall..."
March 17, 2019: "Every year a little funeral cha-cha" Caroline Cabrera The neighborhood grows narrow with the bulk..."
March 16, 2019: "Glinda The Good is Gone" Matthew Tierney A crosswind - the Norway's leaves flash..."
March 15, 2019: "Flesh Memory" Caroline Crew What spectre has fleshed out such cruelty..."
March 13, 2019: "Gaslight" E. G. Cunningham The arc bends toward farce..."
March 12, 2019: "As Weapons Need Murder" Melissa Ginsburg Weapons need adventures..."
March 11, 2019: "The Air Pilot's Wife" Gardner McFall By March we've had our share of rain...."
March 10, 2019: "Bride and Groom" Elise Hempel In the shifting afternoon's dim gray..."
March 9, 2019: "Orpheus, Gathering the Trees " Greg Rappleye When love died the second time..."
March 8, 2019: "Illustrate Half This, An Upset" FEmily Vizzo Fishing makes a cold verb, starts with air & winds up...."
March 7, 2019: "Edward Hopper's Automat" Fleda Brown The Automat serves the original and loneliest fast food...."
March 6, 2019: "What to Make of the Shape of Your Body in the Bed" Hannah Dow its obsolescence the kind that sheds..."
March 5, 2019: "Dreaming the Dead" William Greenway They won't leave me alone..."
March 4, 2019: "To Sylvia" Allison Joseph Mistress of the miserable..."
March 3, 2019: "Hand" Margo Taft Stever Cell and bone..."
March 2, 2019: "alhambra" Tyrone Williams To be seen and not..."
March 1, 2019: "The Minnesota State Fair's Miracle of Birth Center, sponsored by Subaru" J. Bailey Hutchinson Before I smell it, I imagine..."
February 28, 2019: "Crying" Nikki Wallschlaeger Instead of crying on your shoulder I cry on the internet...."
February 27, 2019: "If I Could, or Poem Against the Crumbling of the Republic" Joe Wilkins Old friend..."
February 25, 2019: "Fox News" Dawn Lonsinger there is no cleception..."
February 24, 2019: "Inmost Circle" D. Nurkse So Virgil took me..."
February 22, 2019: "Blue Heron, Walking" Julie Bruck Not one of Mr. Balanchine's soloists had feet this articulate..."
February 21, 2019: "Dravecky Dreams" Edwin Romond The circle of his arms..."
February 20, 2019: "Hier Gibt es Blaugeerren" William Trowbridge Caption on photos of SS women auxiliaries..."
February 19, 2019: "Storm of the Century" Jill Osier It seems it may be over..."
February 18, 2019: "Poem for the Woods" Catherine Pierce Not as I would dream them now, not with growls..."
February 17, 2019: "First Days" Majella Cullinane My eyes, I can't take my eyes off her..."
February 16, 2019: "Here, now, gone" Bob Hicok We're standing in the road..."
February 15, 2019: "Spaghetti & Meatballs" Howard Faerstein Since there have only been two brief encounters with aliens..."
February 14, 2019: "A subjective history of orchids" Rachel Coventry As a child, I saw African orchids on TV..."
February 13, 2019: "America, Great Once Again" Edward Harkness Riot cops have slammed the woman with green streaks..."
February 12, 2019: "[now that we're lost at last]" John Fry whispers someone or thing..."
February 11, 2019: "Poem Written by a 96 Year Old, No. 55" Duane Locke I was contemplating the supreme brightness..."
February 10, 2019: "You Don't Leave It on the Side of the Road" Valerie Nieman "Only the skunk..."
February 9, 2019: "Nothing Is Fine" Susan Paris "Should you marry the perfect..."
February 7, 2019: "A Name for Illness I Knew, but Couldn't Say" Chelsea Dingman "What if...."
February 6, 2019: "Wild Thing" Nickole Brown "What I knew then was plastic packages..."
February 5, 2019: "Flame" Adrian Rice "Just me and the flame..."
February 4, 2019: "Because There's No Emoji for Memory" Lara Egger "Maybe I'll forget the blue hydrangeas..."
February 3, 2019: "Transubstantiation" Libby Bernardin "Finality, how I hate every version of the word..."
February 2, 2019: "Nocturne" Stacy R. Nigliazzo "Evening breaks kindly..."
February 1, 2019: "Who We Are" Kelly Cherry "Most of us want to think of ourselves as kind..."
January 31, 2019: "Still Life with Burn Barrel" Adam Tavel "Slow rain cascades inside the hollow eyes..."
January 30, 2019: "Exile" Subhashini Kaligotla "The world is sand..."
January 29, 2019: "A bottom-lit sea..." David Orr "The gravest season..."
January 28, 2019: "Winter" David Orr "The gravest season..."
January 27, 2019: "I Saw Walt Whitman in Wright Park" Michael Magee "proselytizing to the crows who were..."
January 26, 2019: "Generation Stuck" Erin Murphy "Cut yourself and you'll get lockjaw..."
January 25, 2019: "Moonless County Roads" Carlos Reyes "As though we are crossing..."
January 24, 2019: "The Owl" Matthew Sweeney "The four candles took a while to burn down..."
January 23, 2019: "Elegy" Shara McCallum "First you told me..."
January 22, 2019: "Devil's Pool" Eleanor Stanford "In the middle of my life..."
January 21, 2019: "Alone and with the Others" Jonathan Johnson "When I was a boy and no love had yet been lost..."
January 20, 2019: "What Oak Says" Linda Rodriguez "I take the long view..."
January 19, 2019: "distance indicated by degrees of blue" Marty McConnell "I mean, we're here. Under this paling..."
January 18, 2019: "The Moon, Its Magic, Its Top Hat, Its White Rabbit, Its Disappearing Die" Duane Locke "The magic moon since stepped upon..."
January 17, 2019: "It is a house" Wendy Chen "I shared one face with the family..."
January 16, 2019: "But Animals Embody Gender Even As They Are Beyond It" Anne Marie Rooney "Sliding down of towers, moon in tree. Men..."
January 15, 2019: "Let the Dead Bury the Dead" Dzvinia Orlowsky "Surely she would want to hear one final song, something from..."
January 14, 2019: "Ghost Orchid" Ricardo Pau-Llosa "Haunted by the promise of flowers, light pursues..."
January 13, 2019: "Dinner with God" Knute Skinner "A hungry Christian sat down across from God..."
January 12, 2019: "Paradise" Ghalib translated by M. Shahid Alam "In homilies, the preachers hype paradise. dew...."
January 11, 2019: "January Train" Colm Keegan "Fields of trees encased in frozen dew...."
January 10, 2019: "snow" Patty Crane "snow snow snow..."
January 09, 2019: "Tell Me" Julia Carter Aldrich "Tell me: does the mountain remember..."
January 08, 2019: "Ziggy" Michelle Bitting "I thought of you today..."
January 07, 2019 (A 2018 Favorite): "Why Am I Not Invited to Your Party?" Lee Upton "And what are your parties like without me?..."
January 06, 2019 (A 2018 Favorite): <<a href="http://www.versedaily.org/2018/symptom.shtml"> "Symptom" Ann Lauterbach "Some star..."
January 05, 2019 (A 2018 Favorite): "Lament of the Man Who Picks Up Dead Animals" Austin Smith "Give me the soil twelve dead horses..."
January 04, 2019 (A 2018 Favorite): "Seahorse" Lauren Goodwin Slaughter "The coronet is distinctive..."
January 03, 2019 (A 2018 Favorite): "Done" by Richard Greenfield "They say "tender" and tender..."
January 02, 2019 (A 2018 Favorite): "Hive" by Melissa Stein "In the night, fear's stepchild: all hail..."
January 01, 2019 (A 2018 Favorite): "Jesus's Brother" by Charles Rafferty "It was difficult living..."
December 31, 2018 (A 2018 Favorite): "The Days That Were Have Now" by Emilia Phillips " in all eyes a witness...."
December 30, 2018 (A 2018 Favorite): "Things a Girl Should Know" by Aimée Baker "Remember / to keep your eyes open when you dance..."
December 29, 2018 (A 2018 Favorite): "Drone" by Emily Rosko "The images are precise and anonymous...."
December 28, 2018 (A 2018 Favorite): "Final Notice" by Eamonn Lynskey "After every holiday..."
December 27, 2018 (A 2018 Favorite): "Getting Lost" by Wesley McNair "I'm not proud of it, but I couldn't resist..."
December 26, 2018 (A 2018 Favorite): "Traitor" by Heather Derr-Smith "You were always so afraid. The loss you lived with..."
December 25, 2018: "afro-beat paradise with the disembodied spirit who now believes he can love" Kwame Opoku-Duku "i'm sho there was..."
December 24, 2018: "Fatal Mouths" Jennifer Martelli "The city guys are stringing Christmas lights on the locust trees...."
December 23, 2018: "Dear ghosts, in winter my camp on the hill becomes" Julia Bouwsma "an island, plowed road over half a mile out. We walk...."
December 22, 2018: "Credo" Molly Peacock "I believe in being killed, and I believe in poetry...."
December 21, 2018: "[They're wandering among the rooms...]" Franca Mancinelli "They're wandering among the rooms of a house where it..."
December 20, 2018: "Parable" Jennie Malboeuf "God as a mother..."
December 19, 2018: "Discussing Elephant Puppets the Night of the Refugee Ban" Jennifer Martelli "Elephant puppets so big ten men can fit under their pipe bodies..."
December 18, 2018: "elegy with linden tree three-years' dead still standing" Nina Puro "noon like the wind...."
December 17, 2018: "Received" Gala Mukomolova "Edna's idealism lends to her a virginal and innocent qualify...."
December 15, 2018: "Pintura Negra" Lucian Mattison "We follow the porcelain..."
December 14, 2018: "Gate A-4" Naomi Shihab Nye "Wandering around the Albuquerque Airport Terminal, after learning..."
December 13, 2018: "Why We Believe Obvious Untruths" Martin Ott "My father once filmed a stop-action scene..."
December 12, 2018: "Let Them Not Say" Jane Hirshfield "Let them not say: we did not see it...."
December 11, 2018: "Symmetry" Kristin Chang "How our bodies domesticate..."
December 10, 2018: "Elegy with 'Satisfaction' Playing in the Background" Amorak Huey "Life is assembled from the splinters and shards..."
December 09, 2018: "the first kiss" Mahogany L. Browne "is a library shadowboxing midday event..."
December 07, 2018: "Night" Scott Keeney "Each time we enter its dark, open mouth..."
December 06, 2018: "The S in 'I Loves You, Porgy'" Nabila Lovelace "makes me think plurality. Maybe I can love you..."
December 04, 2018: "Now That I've Exploded" jamie mortara "it's like the firetrucks..."
December 03, 2018: "Cradle Song for the Girl Not Yet Homeless" Lauren Brazeal "Each night I'm tucked..."
December 02, 2018: "Love is a Weakness" Emily O'Neill "I love you tortellini en brodo I love you..."
December 01, 2018: "Something Wonderful Is About to Happen to You" Dora Malech "Say Fortune's a poem without blood? Nope. Hung it...."
November 30, 2018: "Chorus of Wild / Flowers Behind Eyes" Scott Keeney "to suck the burning sand of hope..."
November 29, 2018: "Attack of the Fanatics" Mary Meriam "Breathe, darling, breathe. I cannot..."
November 28, 2018: "Sonnet with Mozart and Bear" Robert Thomas "Whoever you're with, I'm sure he's the real..."
November 27, 2018: "Why Am I Not Invited to Your Party?" Lee Upton "And what are your parties like without me?..."
November 26, 2018: "The Lives in Novels" Daniel Corrie "Open the book. It is where time is held...."
November 25, 2018: "Disciple" Susan O'Dell Underwood "You eat Utah..."
November 24, 2018: "An Ode to the Departures of Brightning, My Pet Moth" John W. Sexton "the not-moving of your moving..."
November 23, 2018: "Clumps of Happiness" Tishani Doshi "Whenever I find myself in a room..."
November 22, 2018: "Gratuitously early the cold" Amy Key "The shoreline was a fallen-down hem..."
November 21, 2018: "In Search of the Wild Dulcimer" Lana Austin "I need something pure with..."
November 20, 2018: "Moon" Eloise Klein Healy "Maybe I'm not awake...."
November 18, 2018: "Love" Judith Barrington "Sometimes you can see it enter the dogsee..."
November 17, 2018: "Aubade with Horses (Fort Worth Impromptu II)" Mark Wagenaar "There's no right word for the color of the ashes..."
November 16, 2018: "Visiting Your Grave" Andrea Potos "I found the path behind the row..."
November 15, 2018: "in a field of oats" Gillian Allnutt "the wind says 'mississippi' or 'persepolis' or 'erysipelas'..."
November 14, 2018: "Sonnet" Margaret Ronda "to catch a weather and mother it quiet..."
November 13, 2018: "Plague" Roger Mitchell "We lay our scene in fair Verona, bur could..."
November 12, 2018: "We Live Our Lives through Other People's Bodies" Derek Mong "till we' re no more than campfires..."
November 10, 2018: "Symptom" Ann Lauterbach "Some star..."
November 9, 2018: "A River in Egypt" Chase Twichell "Denial is not a river in Egypt..."
November 8, 2018: "Words for the Dead" Ursula K. Le Guin "Mouse my cat killed..."
November 7, 2018: "Tough-guy talk" Bob Hicok "She hugged my paper route...."
November 6, 2018: "No, Don't" Mary Ann Samyn "—I told myself, going in...."
November 5, 2018: "Instructions for Identifying 'Illegal' Immigrants" J. Michael Martinez "Consider moving through..."
November 4, 2018: "Hurricane Season" Sara J. Grossman "Evening begins as a ruptured bank..."
November 3, 2018: "The Valkyrie" Erin Hoover "Strapped to the wheel of perpetual..."
November 2, 2018: "Lament of the Man Who Picks Up Dead Animals" Austin Smith "Give me the soil twelve dead horses..."
November 1, 2018: "When a Bee is Caught" Jona Colson "This is mother and wood—both rooted in blossom..."
October 31, 2018: "Goblins" James O'Sullivan "There's a few more lights now,..."
October 30, 2018: "After the Ghost Investigation" Christine Potter "The local writer on the paranormal with her camera..."
October 29, 2018: "On the Anniversary of Our Death" Debra Kang Dean "am wondering what to make..."
October 28, 2018: "Biopoiseis" Irena Praitis "The salt box I bought..."
October 27, 2018: "Night watchman" Peter Raynard "Bed by midnight, I set my alarm for two a.m...."
October 26, 2018: "Morpheus" Paul Genega "Beyond these walls..."
October 25, 2018: "The Wolf Man" Abigail Parry "You can't know how it feels..."
October 24, 2018: "Ghost" Leanne O'Sullivan "I saw then...."
October 23, 2018: "Niko (Nee-Koh)" Curtis L. Crisler "I recall your head on the chalkboard..."
October 22, 2018: "Boy Scouts vs. Zombies" Juan J. Morales "In my elementary school gymnasium..."
October 21, 2018: "A House like a Ship" Hélène Cardona "I live in a house like a ship..."
October 20, 2018: "Three Magpies" Neil McCarthy "Just now, this Jewish cemetery..."
October 19, 2018: "We Heave Up Like the Night" Clifford Brooks "It's snowing, our reflections stained,..."
October 18, 2018: "The Dreaming Woman" Paige Riehl "You are not an injured angel, side bleeding...."
October 17, 2018: "Where I Turn Bad" Michelle Bonczek Evory "I start thin king of flammable material. the kind..."
October 16, 2018: "Elegy for the Arctic" Leanne O'Sullivan "Now that we believe in the stories..."
October 15, 2018: "Ghazal: By the Sea" Rafael Campo "We always wanted a house by the sea...."
October 14, 2018: "Removal Day" Colin Dardis "Your hand was always there for the taking,..."
October 13, 2018: "A Boy and his Dog" Gabriel Fitzmaurice "He played with me, I slept on him..."
October 12, 2018: "The Empire Attacks" Francis Combes translated by Alan Dent "Futile to rub your eyes..."
October 11, 2018: "Equinox" Esther Morgan "Somewhere between..."
October 10, 2018: "This is Snow" Hannah Stephenson "I show you snow..."
October 9, 2018: "101, Taipei" Nicholas Wong "Happiness in wanting to say something but not saying it. I want to say..."
October 8, 2018: "Stranger" Martin Ott "The man emerged from a Starbucks..."
October 7, 2018: "[I used to think silence was beautiful, but now I get why]" Anna Meister "I used to think silence was beautiful, but now I get why..."
October 6, 2018: "Storm Hymn" Katherine DiBella Seluja "One thin crack in the plastic sign..."
October 5, 2018: "Creature From The Black Lagoon" Rustin Larson "I am guilty of eating a chocolate chip muffin...."
October 4, 2018: "At Home in the Modelo Market" Ines P. Rivera Prosdocimi "An old man pulls the wrinkles of his dark face back...."
October 3, 2018: "Halloween Vespers with Homemade Vader" Adam Tavel "Bless the amber porch light that coronets..."
October 2, 2018: "Indira Gandhi Speaks to Nixon" Anne Champion "It's unpleasant, talking to men about warlike..."
October 1, 2018: "Eurydice" Carole Stone "I thought I wanted to return to earth...."
September 30, 2018: "his face rubs off" Djelloul Marbrook "summer on earth..."
September 29, 2018: "Ventriloquism for Dummies" Emari DiGiorgio "Oh, I did most of it wrong, having been..."
September 28, 2018: "Civil War Song" Heather Green "snows still we are deceived..."
September 27, 2018: "Found to be Borrowed from Some Material Appearance 1" Donna Stonecipher "She was reading a newspaper article about the Amber Room, stolen from Russia by the..."
September 26, 2018: "Tsunami" Christopher Bolin "The netting at the surface of the water..."
September 25, 2018: "[In a story seldom remembered, sharks were ghosts]" Rob Carney "In a story seldom remembered, sharks were ghosts..."
September 24, 2018: "Our Creation of Feminism" Laurie Filipelli "In the beginning, an endless tiara..."
September 23, 2018: "Seahorse" Lauren Goodwin Slaughter "The coronet is distinctive..."
September 22, 2018: "The Liars" Allison Joseph "How I admire their skills..."
September 21, 2018: "After the Wishing Star Goes Down" Neil Shepard "Supper was sober tonight..."
September 20, 2018: "Salt" Sohini Basak "We sit at the table passing around the blame...."
September 19, 2018: "Outshines Its Canopy of Intent" Jane Miller "We were up late and everyone had been drinking, and someone said, Hey, is that God's..."
September 18, 2018: "The Clinic Bomber's Mother" Shara Lessley "The trick, she guesses, is: be seen. Offer..."
September 17, 2018: "Vine" Daniel Lawless "I must have watched it twenty times..."
September 16, 2018: "On a postage stamp with very small letters" Thomas Kabdebo "The wind is asleep on the wings of a wasp..."
September 15, 2018: "'Tell the angels not to touch me/ without permission'" Adeeba Shahid Talukder "Beauty is a constant state..."
September 14, 2018: "Sparrowhawk" Nicki Griffin "Like any bird that's hit greenhouse glass..."
September 13, 2018: "Post-Orpheus" Daniel Tobin "Suns, choiring strings above..."
September 12, 2018: "The Body Dreams Itself" Sharon Fagan McDermott "into an avenue of steam, the streetlights..."
September 11, 2018: "First Snow" Andrea Hollander "My friend said the first snow always felt..."
September 10, 2018: "streets of the world" Anne Waldman "All writing decides a galaxy all writing resounds planispheric history...."
September 9, 2018: "Listen," Karen L. George "follow me into the dim..."
September 8, 2018: "Hummingbird" Maya Catherine Popa "Knocking against my Southwest window..."
September 7, 2018: "Ice Would Suffice" Risa Denenberg "How swift, how far..."
September 6, 2018: "Sleeping Alone" Amy Miller "Listening..."
September 5, 2018: "Expedition" Frederick Pollack "When the fact of peak oil began to seep..."
September 4, 2018: "Reasoning" Jane Commane "It wasn't as imagined. Not hand drawn..."
September 3, 2018: "Home" Richard Jones "As I grow older..."
September 2, 2018: "Saints" Danielle Hanson "The benefit of being stone is that time..."
September 1, 2018: "Persephone" Brian Kirk "She walked into the Sheaf of Wheat..."
August 31, 2018: "Orpheus" Stuart Bartow "All the night's fleeting drama once we wake..."
August 30, 2018: "The night my father was robbed" Hiwot Adilow "I ran downstairs with a hammer & turned on every light...."
August 29, 2018: "Law of Resemblances" Leonard Kress "An entire August when I was five..."
August 28, 2018: "August Quake" Jacqueline Lyons "Today's quake was centered in summer's end, in flowers..."
August 27, 2018: "Elegy" Paul J. Willis "In the water left from the waitress's rag..."
August 26, 2018: "Wild Strawberry" Paul J. Willis "These strawberry fields, if not forever..."
August 25, 2018: "Triangulation" Sierra Golden "With salmon stacked to the door, she squishes through fish..."
August 24, 2018: "Four days after Mother's Day," Julie L. Moore "her husband enters the house, & again, her body shakes..."
August 23, 2018: "The way a drop" Shira Dentz "of shortening dissolves into batter..."
August 22, 2018: "Wildfire" Sally Albiso "The inferno persists...."
August 21, 2018: "The Raided Nest" Thomas March "Her ritual of raiding was to wait..."
August 20, 2018: "Disbpj682ing Colors in Prison" Nancy Miller Gomez "Do they ever disbpj682 new colors? he asks.,.."
August 19, 2018: "My Father Is a Mansion" by Adam Falkner "made entirely of myths,..."
August 17, 2018: "Cassandra talks in her sleep" by Annie Stenzel "But if you're waiting for me..."
August 16, 2018: "Inside A Girl" by Elizabeth O'Brien "is hot house..."
August 15, 2018: "American Pastoral" by Sue D. Burton "Autumn. House-of-no-need. Death..."
August 14, 2018: "American Sonnet for My Past and Future Assassin" by Terrance Hayes "In a parallel world where all Dr. Who's..."
August 13, 2018: "as an epilogue melting in the snow bpj682ed sand" by Sade LaNay "let me loose clarity. sometimes i am who am..."
August 12, 2018: "Sketches of Lorca" by Lorna Knowles Blake "It's winter and the night is cold, but still he feels..."
August 11, 2018: "Rewrite" by Daniel Blokh "In another world noise..."
August 10, 2018: "Placing Our Feet with Care on This Earth" by Peggy Shumaker "In Los Angeles, my friend will soon learn to walk...."
August 9, 2018: "Hit, Run" by Dawn Manning "The husk..."
August 8, 2018: "Oracle" by Donika Kelly "The god in my brain..."
August 7, 2018: "as a wreath of wallflowers and nonconformity in the hair" by Sade LaNay "i am concerned...."
August 6, 2018: "Making The Centaur" by Jennifer Moss "It seemed the horse arrived with the wind..."
August 5, 2018: "Our Lady of Whatever" by Alison Pelegrin "I shall require a toolbox shrine, with mirrored walls..."
August 4, 2018: "Holy Week, Acadiana" by Nancy Reddy "One whole holy week no air moved in town...."
August 3, 2018: "Where There's Still a Little Light" by Thomas Mitchell "It's late and everything settles..."
August 2, 2018: "For the Well Intentioned Folks Who Say Writing Is Therapeutic" by Catherine Bresner "Write, they say, like a band-aid..."
August 1, 2018: "Surviving//Skin" by Hazem Fahmy "In America, I imagine..."
July 31, 2018: "High School Reunion" by Matt W. Miller "The cheap cocktails smudge the lens and ..."
July 30, 2018: "[Once migrant, immigrant]" by Cecilia Woloch "Once migrant, immigrant..."
July 29, 2018: "Done" by Richard Greenfield "They say "tender" and tender..."
July 28, 2018: "This City" by Adrianne Kalfopoulou "The ruins urge you to find a new city..."
July 27, 2018: "You Are Not Grass" by Sarah Sousa "The last wild passenger pigeon was named..."
July 26, 2018: "Wants" by Susan Eisenberg "Two things she wanted among the left-behinds when her parents..."
July 25, 2018: "Death of a Species" by John Barr "The long republic shells the long republic..."
July 24, 2018: "Milkweed" by Sarah Barber "Linnaeus missed the fish in it-the seeds..."
July 23, 2018: "Things in the Cellar" by James Haug "He wanted to go down to the cellar but it wasn't allowed. He..."
July 22, 2018: "Departure Story" by Abby Chew "On the hilltop above the den, we mount..."
July 21, 2018: "Tuesdays I Wear Perfume for a Bison" by Cynthia Schwartzberg Edlow "When the garden greens lean into a narrow bitter..."
July 20, 2018: "You Look Like a Ghost" by LM Rivera "The Romantic poets would be absorbed..."
July 19, 2018: "Cersei" by Leah Umansky "She walks for all of us. A lead-and-follow dance. Arrow..."
July 18, 2018: "Waxer" by Ted Kooser "I once watched a man wax a hallway..."
July 17, 2018: "Words as Wind, and Wind" by Bin Ramke "Across the sound the sound..."
July 16, 2018: "Inaugural Poem" by Paul Guest "America, I haven't slept..."
July 15, 2018: "The Birdhouse in the Jungle" by Diana Khoi Nguyen "The sky black with swans..."
July 14, 2018: "Grease Trap" by Jon Tribble "The places the things in this world go to die..."
July 13, 2018: "5.1" by Melissa Atkinson Mercer "the nest of deer whispers to itself like a lost city // I..."
July 12, 2018: "Two Birds Mating In A Rhododendron Bush" by Jennifer O'Grady "If only it could be..."
July 11, 2018: "Self-Portrait in Euphemisms" by Samantha Zighelboim "Isn't she pretty. A thin film of moon..."
July 10, 2018: "What Ward Prefers" by Ryan Vine "Yes, Ward is a delicate one, hardened..."
July 9, 2018: "Local News" by Jared Harél "Terrified we'd die happy and rich..."
July 8, 2018: "Lucent" by Jeri Theriault "Rich in consonants, eclipse cuts..."
July 7, 2018: "The Taxidermist Takes on an Apprentice" by Patty Paine "When asked, she says it started with chickens..."
July 6, 2018: "Gods & Demagogues" by Jonathan Greene "Studying the hard questions...."
July 5, 2018: "Heat Wave (Poem for Novica Tadic Perhaps)" by Mark Wagenaar "It was so hot people were unzipping..."
July 4, 2018: "Some part of yourself, then—vast, repeating—" by Doreen Gildroy "Sometimes I climb myself. I hear Sarah..."
July 3, 2018: "Uncreated Light" by Doreen Gildroy "Yours was the death, yours was the dying...."
July 2, 2018: "Jesus's Brother" by Charles Rafferty "It was difficult living..."
July 1, 2018: "Perseids, Later" by Veronica Patterson "A tease of clouds intermits..."
June 30, 2018: "What Mountains Do" by George Drew "Last night it was raining when I went to bed..."
June 29, 2018: "Unhinge" by Amy Orazio "Although there is..."
June 28, 2018: "Do squirrels remember where they bury their nuts?" by Caroline Cabrera "The Hindus have it right—I lost any houseplant I ever loved...."
June 27, 2018: "O Great Terrible On" by Leslie Contreras Schwartz "The Hindus have it right—Shiva—in one hand you create..."
June 26, 2018: "Heart Attack" by Sally Bliumis-Dunn "Our father left us with his heartby..."
June 25, 2018: "Infidel" by Maureen Seaton "Don't pretend you've got a corner on grave idols..."
June 24, 2018: "Cemetery Poem" by J.D. Scrimgeour "Sooner or later every poet writes a cemetery poem...."
June 23, 2018: "Anticipation" by Anne Fitzgerald "From afar it comes like the smell of rain..."
June 22, 2018: "Trayvon's High School Reunion" by Jason McCall "We'll have to shoot..."
June 21, 2018: "The Health of Us" by Claudia Rankine "We heard health care and we thought public option..."
June 20, 2018: "Bones in the Soil" by Kwame Dawes "These empty landscapes; the entanglement..."
June 19, 2018: "American Arithmetic" by Natalie Diaz "Native Americans make up less than..."
June 18, 2018: "Autism" by Roddy Lumsden "Some nights I catch the smell..."
June 17, 2018: "Emergency" by Eric Greinke & Alison Stone "A siren blares down the highway..."
June 16, 2018: "Song" by Athena Kildegaard "At any given time she only owned..."
June 15, 2018: "Outside In" by Diana Cole "I am outside looking in..."
June 14, 2018: "Our Love and Some Objects" by Nano Taggart "The wilting kerosene light spills a patina..."
June 13, 2018: "Voices" by Jeremy Robson "Is it ever our own voice..."
June 12, 2018: "Cake" by Wayne Holloway-Smith "When first I saw her lips meet another man's face I didn't think..."
June 11, 2018: "Welcome to the United States" by Joanne Limburg "Halfway to the home of the deceased..."
June 10, 2018: "Persistence As Life Force" by Laverne Frith "the battery weakens..."
June 9, 2018: "Qasida of the Pinecone" by P. Scott Cunningham "The pinecone..."
June 8, 2018: "Survivor" by Nellie Goodwin "The doe browses in the open..."
June 7, 2018: "I called desire a lie that wants a cure," by Henrietta Goodman "I called desire a lie that wants a cure..."
June 6, 2018: "Alternate Facts" by Sonia Greenfield "We never thought it could happen here..."
June 5, 2018: "Was Losing My Joie De Vivre Really Like" by Adrian Blevins "regular melancholy got mad one day..."
June 3, 2018: "Listen Up Medusa" by Michael Homolka "Seduced by your statuesque..."
June 2, 2018: "burning nebraska" by Robert Lee Kendrick "for something that lies below..."
June 1, 2018: "Information" by Karen Neuberg "I see another spectacle blocking my view..."
May 31, 2018: "Advice from a Bat" by Michael T. Young "Hunt only at night. Fly erratically...."
May 30, 2018: "Surf City" by Peter Mishler "On the bronzed trays in the open-air bars..."
May 29, 2018: "The Bird" by Aaron Brown "They brought it from the wetlands around Fitri..."
May 27, 2018: "On the Eve of a Hard Seventy" by Sarah Voss "I woke with the vision of turning blue..."
May 26, 2018: "On Uncanoonuc Mountain" by D. Walsh Gilbert "We sat on the ledge near Tipping Rock..."
May 25, 2018: "If Only You Could See Me As I Want To Be Seen" by Lynn Schmeidler "This young woman has ten boyfriends..."
May 24, 2018: "Our Love as Lead Belly or" by Sean Thomas Dougherty "What howling, what teeth pick..."
May 23, 2018: "A Different Witching Hour" by Tami Haaland "What my friend calls it, different..."
May 22, 2018: "Wolf Heaven" by Kai Carlson-Wee "In the last letter you wrote me, sealed in castor wax..."
May 21, 2018: "Immigration Interview with Don Franciso" by Marcelo Hernandez Castillo "In the church was the deepest..."
May 20, 2018: "Three" by Sharron Singleton "Two is just this and that..."
May 19, 2018: "Lower Lights" by Alice Derry "As if a universe of black holes weren't out there..."
May 18, 2018: "Verge" by Kathryn Rhett "There is the shopping center...."
May 17, 2018: "Mary Shelley" by Virginia Konchan "You are the furthest thing..."
May 16, 2018: "Aubade" by David Yezzi "I wake up in my old house..."
May 15, 2018: "Hive" by Melissa Stein "In the night, fear's stepchild: all hail..."
May 14, 2018: "The Lost Moon" by Ha Jin "Like you, I too lost my moon...."
May 13, 2018: "Cyclops" by Lauren Moseley "God said I am a cyclops..."
May 12, 2018: "Persephone" by Brian Sneeden "Again she goes aground, seeking love..."
May 11, 2018: "The Deer in December" by Tammy Robacker "Since your death..."
May 10, 2018: "Poem for Early Morning, Not an Aubade" by Peter Cooley "Wonderfully established, the sun across my plate..."
May 9, 2018: "The Hardware of the Brain" by Geraldine Connolly "You might suddenly be in the middle..."
May 8, 2018: "At the Graveyard" by Carl Dennis "Now they don't need a thing from us..."
May 7, 2018: "Gun Control: a Triptych" by Carol Muske-Dukes "When the older brother, horsing around, opened fire..."
May 6, 2018: "Letters To The Husband # 85" by Mary A. Koncel "Our children are dirty...."
May 5, 2018: "Alice in USA Land" by Julie Egdell "The rectory umbrella..."
May 4, 2018: "If l Start Talking About It Now I Won't Stop Hollering" by Anne Barngrover "A man once told me sweetness..."
May 3, 2018: "Things a Girl Should Know" by Aimée Baker "Remember / to keep your eyes open when you dance..."
May 2, 2018: "The Hummingbird Nest" by Pascale Petit "I bring you a hummingbird's nest, woven..."
May 1, 2018: "The Days That Were Have Now" by Emilia Phillips " in all eyes a witness...."
April 30, 2018: "Drone" by Emily Rosko "The images are precise and anonymous...."
April 29, 2018: "I Was Hovering Just Below the Hospital Ceiling, Contemplating My Death" by Alexis Rhone Fancher "when I glanced down and saw my body..."
April 28, 2018: "Interior with Sky" by Justin Sherwood "Push where the entrance..."
April 27, 2018: "Nightstick" by Joy Priest "in Kentucky you are a Black girl, but don't know. you sleep..."
April 26, 2018: "The House" by Lori Lamothe "is not a shell, echoes pingponging..."
April 25, 2018: "Lake Scene in Winter" by Jude Cowan Montague "Into the cold they go..."
April 24, 2018: "Some Days" by Christopher P. Collins "with this bayonet..."
April 23, 2018: "Permeable Divide" by Ellen Rachlin "We are together in a galaxy called Loss...."
April 22, 2018: "White" by Clint Margrave "In my parents' house, everything was white...."
April 21, 2018: "Breakup" by Abe Louise Young "I finally..."
April 19, 2018: "Pastels" by Sarah Green "I don't know this morning, with its glissandos..."
April 18, 2018: "Aubade" by Noĕl Hanlon "I had waited, with growing hunger..."
April 17, 2018: "This dream the world is having about itself..." by Carolyne Wright "won't let us go. The western sky gathers..."
April 16, 2018: "Loriella is Dead" by Jennifer Maritza McCauley "Yesterday Loriella choke-cried into my phone..."
April 15, 2018: "Harmony in Red, 1908, Henri Matisse" by Elizabeth Paul "The meniscus of a fainter orange or paler lemon is a concession of..."
April 14, 2018: "Three Wise Men, No Camels" by Marc Swan "At first, the stream is older couples..."
April 13, 2018: "Sex Ed" by Jacqueline Berger "Popular in part for the pharmacy..."
April 12, 2018: "What do you save" by Karen Paul Holmes "when a wildfire swarms toward your home?..."
April 11, 2018: "A Tune to Remember" by Anna M. Evans "Now that the boats have been lowered to the sea..."
April 10, 2018: "Aubade" by Rhonda Pettit "Head heavy..."
April 9, 2018: "+ [There is a glass of water]" by Dan Kaplan "There is a glass of water..."
April 8, 2018: "Jealousy" by Lynn Marie Houston "I am thinking of the pictures..."
April 7, 2018: "María Cristina Hanging Chrysalis" by Claudia Castro Luna "What would I do..."
April 6, 2018: "Staging the Invisible" by Fernando Pérez "Except for the odd ha-ha here and there..."
April 5, 2018: "Aubade with Cutlery and Crickets" by Aimee Nezhukumatathil "In the dinner I cook for myself tonight..."
April 4, 2018: "Heliotrope, Or Man's Mind Angles Inevitably Toward God" by Derek Mong "No sliver of self held in reserve, no..."
April 3, 2018: "The body, said Alice," by Beth Spencer "opening her shirt to show..."
April 2, 2018: "Living with Fog" by Lynne Knight "In the famous cemetery, the souls of the famous dead..."
April 1, 2018: "Cherry" by Elisabeth Meyer "Slang, as in: he took, he stole, she lost...."
March 31, 2018: "Vanishing Point" by Grant Clauser "When he passes his hand over the card deck..."
March 30, 2018: "Show Off" by Allison Joseph "Come flaunt your imperfections..."
March 29, 2018: "Survival" by Lisa Dordal "Inside the pizzeria, love's latest news was carved..."
March 28, 2018: "Mercy" by Melissa Cundieff "You spoke nonsense in your fever: my mother..."
March 27, 2018: "Jill Falls for Jack" by Michelle Menting "Really, they fell from bramble-scrawled oak trees..."
March 26, 2018: "Surrounded By Aliens" by Tom C. Hunley "Who isn't a baby in a blanket..."
March 25, 2018: "Two Selfie Poems" by Edward Denniston "Out of a biting north westerly..."
March 24, 2018: "Catalyst for Ordination #1" by Travis Cebula "it has been said..."
March 23, 2018: "Anasazi" by Tacey M. Atsitty "How can we die when we're already..."
March 22, 2018: "CONFESSION OF THE PAID EXPERT..." by Ed Pavli&#263 "it's why you can't say you need me..."
March 21, 2018: "A Brief History of Hysteria" by Libby Burton "All of this magic is death..."
March 20, 2018: "American Wedding" by Shayla Lawson "'People always try..."
March 19, 2018: "How We Respond Is What It Means" by Marc McKee "At this time it is impossible not to love..."
March 18, 2018: "In my last relationship, I was a television" by Hannah Cohen "You used to grope weather..."
March 17, 2018: "Contemporary" by Arno Kramer "How could it be a bit more contemporary? Something with an..."
March 16, 2018: "[it starts in rage not anger or rancour...]" by Ahren Warner "it starts in rage not anger or rancour or a bitch cornered..."
March 15, 2018: "Again" by James Tolan "Gray clouds bluing into fog..."
March 14, 2018: "Dayshift Caught in the Ribs" by Carly Joy Miller "To crash into the architecture..."
March 13, 2018: "Dearest Federico" by Sam Roxas-Chua "Inside of a room, sits a box...."
March 12, 2018: "Break" by Mike White "Off the interstate..."
March 11, 2018: "Elton John" by Diana Goetsch "I remember when he was the measure of cool..."
March 10, 2018: "What We Didn't Want" by Sarah A. Chavez "I don't know how other people kill bugs, but my family used fire...."
March 9, 2018: "Final Notice" by Eamonn Lynskey "After every holiday..."
March 8, 2018: "Self-Portrait as a Boy in A Musician Family" by Natalie Giarratano "My papa told me to keep a sparrow..."
March 7, 2018: "Orpheus, Asymptote" by Amy Meng "I've tasted bones from the butcher's..."
March 6, 2018: from "Leaving Behind" by Martha Collins "door to door the angel no the Lord..."
March 5, 2018: "18." by Bruce Bond "If the head were the lord of the body..."
March 4, 2018: "Where I Don't Live" by Cheryl Wilder "Tiny squares, triangles and hexagons..."
March 3, 2018: "Shakespeare's Lovers" by Ian Parks "Shakespeare's lovers lean into the light...."
March 2, 2018: "Relaxation Tape" by Claire Wahmanholm "We were asked to start with our eyes open...."
March 1, 2018: "How a Hand is Made" by Shannon Elizabeth Hardwick "How someone ever thought..."
February 28, 2018: "Seven Year Quake" by Jacqueline Lyons "This year's quake was centered in the body seven years ago...."
February 27, 2018: "What I Wanted" by Patricia Clark "I wanted to lift you up, especially you, Patricia M...."
February 26, 2018: "Hopscotch Highway" by Terry Wolverton "I should have known better than to wear..."
February 25, 2018: "Fire and flood" by William Wall "our house flooded from the sea..."
February 24, 2018: "The Slow Master of Lenin" by S.J. Litherland "He cut my hair into shapes of a Japanese fan...."
February 23, 2018: "I AM AN ORCHID" by Rachel B. Glaser "which means I can die at any moment..."
February 22, 2018: "Things that cannot be compared" by Kimiko Hahn & Tamiko Beyer "Evening and day...."
February 21, 2018: "Postcard 1908: Death-tropes of the Feminine" by Kathleen Winter "Shall never forget the spread..."
February 20, 2018: "Getting Lost" by Wesley McNair "I'm not proud of it, but I couldn't resist..."
February 19, 2018: "Yom Asal, Yom Basal" by Chana Bloch "In every maybe the fear of yes...."
February 18, 2018: "Middle Passage" by Len Lawson "Praise the river and the ocean weeps red..."
February 17, 2018: "When the Tamaracks Turn Yellow" by David Budbill "When the tamaracks turn yellow..."
February 16, 2018: "[nothing but my body]" by Jean Daive "nothing but my body..."
February 15, 2018: "Fort Not" by Emily Skillings "I'm not really that kind..."
February 14, 2018: "Owls" by Robert Hedin "Owls glide off the thin..."
February 13, 2018: "Dreams of Foxes" by Ewa Chrusciel "Making music with its bone, fox triangulate..."
February 12, 2018: "I could know him, and like him, " by Elisa Gabbert "without understanding..."
February 11, 2018: "[I will misunderstand for a long time]" by Laura Neuman "RI will misunderstand for a long time..."
February 10, 2018: "If I Forgive You" by Cindy Veach "Red blur of cardinal..."
February 9, 2018: "Inventory" by Michael McGriff "We've driven beyond the night..."
February 8, 2018: "[I Carry Your Taste as if It Were A Stone]" by Hillary Gravendyk "I carry your taste as if it were a stone...."
February 7, 2018: "Life Sentences Sonnet for The Goddess" by Henry Wei Leung "You were born in papier-mâché..."
February 6, 2018: "My Father's Gun" by Juliana Gray "Caliber, I couldn't say..."
February 5, 2018: "Caesar" by W. S. Merwin "My shoes are almost dead..."
February 4, 2018: "Studying Russian on Company Time" by Clemens Starck "Act like you're reading the sports page...."
February 3, 2018: "One of the Many Stories of Sounds" by Jürgen Becker (translated by Okla Elliott) "It was a quiet afternoon...."
February 2, 2018: "The Song of the Practical" by Albert Goldbarth "Increasingly, those water lilies of Claude Monet's..."
February 1, 2018: "Spring Creek" by Dan Gerber "Standing at ease in the current..."
January 31, 2018: "Triceratops ♥ You" by Owen McLeod "The bottle says one but Triceratops..."
January 30, 2018: "Strangeness" by Ghassan Zaqtan "Tiny mirrors released me into my mother's palms..."
January 29, 2018: "El Salvador" by Javier Zamora "Salvador, if I return on a summer day, so humid my thumb..."
January 28, 2018: "You: An Apparition" by Myronn Hardy "The you not there...."
January 27, 2018: "Silentium" by Miller Oberman "The sun didn't set, but like a fallen rider..."
January 26, 2018: "salvage" by Rachel McKibbens "I have learned to need the body..."
January 25, 2018: "Finding Work After War" by H. C. Palmer "For a long time there were simultaneous..."
January 24, 2018: "Troubleshooting" by Bojan Louis "She wasn't better off to drive—weave..."
January 23, 2018: "History of America" by Terry Ann Thaxton "We wrote one another a lot..."
January 22, 2018: "Mail" by John Freeman "We wrote one another a lot..."
January 21, 2018: "There" by Beth Copeland "Snapped string..."
January 20, 2018: "bone" by Yrsa Daley-Ward "From One..."
January 19, 2018: "Old Fish" by Sheryl St. Germain "This is what she knows..."
January 18, 2018: "The Octopus Diaries" by Ann A. Philips "Little udder body, half dead. 5 buck from the raw bar. Brought it home..."
January 17, 2018: "How after Snowmelt" by Michelle Menting "We checked off our likes, our wants..."
January 16, 2018: "Lost Siblings" by Cheryl Hopson "I imagine our difference as a flower garden..."
January 15, 2018: "A Brief History of Evolution" by Jim Daniels "God carved his name in cement...."
January 14, 2018: "Van Gogh's Bedroom" by Andrea Potos "Forget the filmed theories, written explications..."
January 13, 2018: "Where There Is Rejoicing, There Should Be Trembling" by Laura Foley "A fracture of no consequence..."
January 12, 2018: "Your Body" by Corey Mesler "How it doesn't carry you around...."
January 11, 2018: "[ ]" by Sahar Muradi "The one that belonged to her..."
January 10, 2018: "Traitor" by Heather Derr-Smith "You were always so afraid. The loss you lived with..."
January 9, 2018: "Lecture on Emptiness" by Robert Hunter Jones "My wife no longer wants to hear from me..."
January 8, 2018: "Those two solitary men" by Pablo Neruda "Those two solitary men..."
January 6, 2018: "Windfarm at Sea" by Philip Gross "Wind flowers..."
January 5, 2018: "My sister retreats to the vanishing point." by Christine Gardiner "My father sleeps, diminished, in the foreground...."
January 4, 2018: "Fall of the Year" by Jane Gentry "Penniless women, their children, and ragtag..."
January 3, 2018: "January" by David Rigsbee "Being a man, I was the least..."
January 2, 2018: "New Year's" by Rachel Danielle Peterson "Exhale if ya can in mute Ohio, silent after the scene ends...."
January 1, 2018 (A 2017 Favorite): "Two Stanza Republic" by Lauren Hilger "A baby calls out from each room...."
December 31, 2017 (A 2017 Favorite): "Rain, New Year's Eve" by Maggie Smith "The rain is a broken piano..."
December 30, 2017 (A 2017 Favorite): "Raise" by Vanessa Jimenez Gabb "I need a safe house everywhere I go...."
December 29, 2017 (A 2017 Favorite): "I Lied" by Richard Chess "I lied. I didn't lie. Someone close, very close to me lied...."
December 28, 2017 (A 2017 Favorite): "Trans Memoir 8" by Sara June Woods "Everything was lava for a while, really...."
December 27, 2017 (A 2017 Favorite): "Leda, After" by Rebecca Morgan Frank "I felt the needle go in...."
December 26, 2017 (A 2017 Favorite): "Look Up" by Raymond McDaniel "For a model of a gravity well, picture an actual well...."
December 25, 2017: "Forecast" by Charles Rafferty "Famous people have been dying all week and the Christmas tree just..."
December 24, 2017: "Annual Report" by Richard Widerkehr "Spring sends me its prospectus..."
December 23, 2017: "My Mother" by Bianca Tarozzi (translated by Jeanne Foster & Alan Williamson) "My mother was always faraway in thought..."
December 22, 2017: "Bird Talk" by Chrissy Williams "I would love to tickle your cat..."
December 21, 2017: "Scarlet Macaws" by Pascale Petit "The scarlet macaws want their red back..."
December 20, 2017: "At The Standard" by Roddy Lumsden "I cried all morning, said Francesca...."
December 19, 2017: "Break Up" by Jody Porter "State, you have been reckless with my heart..."
December 18, 2017: "Everything's Political" by Noah Wareness "The words are the power the words would destroy...."
December 17, 2017: "Burntwood" by Jenna Clake "We smelt of the vinegar that used to..."
December 16, 2017: "Things To Look Forward To" by Donald Markos "We shall send new things to plague you..."
December 15, 2017: "Baba Yaga Advises Red Riding Hood" by Lana Hechtman Ayers "I've pulled the plow..."
December 14, 2017: "Şoricel" by Tara Skurtu "The soul is a white mouse..."
December 13, 2017: "Gravity" by Carla Kirchner "They've taken away Pluto...."
December 12, 2017: "The Cree Word For a Body Like Mine is Weesageechak" by Billy-Ray Belcourt "the cree word for a body like mine is weesageechak. the old ones know..."
December 11, 2017: "Cinders Of" by Lisa Olstein "Never before have I found airplanes..."
December 10, 2017: "Aaubade (Lisa Lisa Lisa)" by James Harms "Sometimes I kiss the inch..."
December 9, 2017: "Afro-Seattleite Fragment #17: Love Letter To Macklemore" by Malcolm Friend "Your music saved a shy Black boy..."
December 8, 2017: "Epistle to the Cops on a Wintry Night" by Cal Freeman "Dear historical ambling..."
December 7, 2017: "Qasida of 700,000 Years of Love" by Shadab Zeest Hashmi "So Death's muscle was pulp, a breeze past a..."
December 6, 2017: "Donut Shop" by David Hernandez "The oversized pink donut fashioned on the roof..."
December 5, 2017: "Most Bizarre Beauty Queens of the 1950's" by Nicky Beer "It's easy to snicker at the Sausage Queen..."
December 4, 2017: "Saudade" by Traci Brimhall "Each time I start, the explorers and tyrants..."
December 3, 2017: "Letter from Hollywood" by Mandy Kahn "Let's not ever swell to rich..."
December 2, 2017: "New Build" by Tim Dooley "Between developments..."
December 1, 2017: "Apologia for Lechers" by Jasmine V. Bailey "When you see the topless teenage girls..."
November 30, 2017: "Last Will" by Aaron Anstett "What will the children say if I say I fear..."
November 29, 2017: "The Fabulous Never-Lark" by Michael Brooks Cryer "Thinking about your favorite musical..."
November 28, 2017: "Leda, After" by Rebecca Morgan Frank "I felt the needle go in...."
November 27, 2017: "If No Energy Can Be Created or Destroyed" by Erin Rodoni "Before she turned the ultrasound..."
November 26, 2017: "Beast Body" by Kathryn Smith "I made my skin of leaves. Clean ones...."
November 25, 2017: "Wrist Beep" by Albert Goldbarth "Once there weren't even cell phones..."
November 24, 2017: "Sometimes in One's Twenties" by Diane Furtney "Coasting out into the open..."
November 23, 2017: "An American Poem" by Krystal Languell "I dreamed Eileen Myles told me I was dressing too sexy...."
November 22, 2017: "The Owl in the Woodwork" by Ron Domen "I soared over darkened..."
November 21, 2017: "Evensong" by Sheila Nickerson "The little brown bat at the forest's edge..."
November 20, 2017: "Hair on Fire" by Jim Daniels "We ironed fall leaves..."
November 19, 2017: "Jupiter, Florida" by Maureen Sherbondy "80 degrees, unusually hot for winter...."
November 18, 2017: "Safety in Numbers" by Anne Tannam "Yes I'm awake...."
November 17, 2017: "I Am Afraid" by Pablo Neruda (translated by William O'Daly) "I'm afraid. The evening is gray and the sadness..."
November 16, 2017: "Vault 55." by Kathleen Peirce "To meet the unmet lover..."
November 15, 2017: "Barbie Chang is Done" by Victoria Chang "Barbie Chang is done worshipping the...."
November 14, 2017: "Mugwump" by Sebastian Agudelo "If you got to look it up, don't use it...."
November 13, 2017: "Heart" by Hadara Bar-Nadav "A bad word..."
November 12, 2017: "Happiness" by Sharon Chmielarz "He hadn't been drinking, not for a Long Time, but things..."
November 11, 2017: "Evensong" by Norita Dittberner-Jax "Walking the river trail..."
November 10, 2017: "Portrait of My Mother as a Dried Sunflower" by Pauletta Hansel "The round shape of you..."
November 9, 2017: "Keeping Watch" by Richard Hague "This man who sleeps in his clothes..."
November 8, 2017: "How to Ask for a House in Poetry" by Mark Granier "I ask for a house that keeps..."
November 7, 2017: "Song of the Good Body" by Jeffrey Bean "Dawn-sick rose-sick word-sick worm-round..."
November 6, 2017: "Invitation with Dirty Hands" by Shelley Wong "In the blue house, my table examines..."
November 5, 2017: "Little What" by Jeff Oaks "In the darkness. What a sonnet. When muscle..."
November 4, 2017: "Letter to the Turkey Vulture on the Side of the Road Eating a Dead Deer's Eye" by Ace Boggess "you have to be the ugliest ferryman..."
November 3, 2017: "A Poem with Three Lines from One Night in Portland" by Elizabyth Hiscox "While others of fine wine claimed to be experts..."
November 2, 2017: "My Political Poem" by Aaron Poochigian "Election Night. A Walman parking lot...."
November 1, 2017: "Poem for a Predator" by Michael Collins "Do you hate me or crave me past sanity?..."
October 31, 2017: "Denial" by Anne Casey "You are not the serpent..."
October 30, 2017: "Setting Fire" by Karl Riordan "I'd notice first, amber balls of your heels..."
October 29, 2017: "The Sound of Oars" by Sierra Golden "I'm here, Jack, like you say, listening to the sound of oars..."
October 28, 2017: "Shades of Orpheus, with a nod to Barnes" by Petrarch (translated by Lee Harlin Bahan) "My eyes, the light of our life has been eclipsed..."
October 27, 2017: "The Family" by Chana Bloch "Inside the Russian woman there's..."
October 26, 2017: "The Dictator's Wife, or Mildred Aristide Prepares to Address the Congressional Black Caucus" by Cherene Sherrard "Visionaries seldom find respite..."
October 25, 2017: "When the Horseshoe Crab Grieves" by Sarah Giragosian "Dying, I confide in starfish and lightning...."
October 24, 2017: "November" by Emily Grosholz "My friend, it seems as if we know at last..."
October 22, 2017: "What Remains" by Collin Kelley "We arrived in Paris on a rainy Sunday..."
October 21, 2017: "Pet Shop" by Robert S. Pesich "People are wandering the aisles..."
October 20, 2017: "Andy Warhol Left Those Parties by Midnight" by Sarah Sarai "You will not wake at 7..."
October 19, 2017: "Only Child" by Paul Hostovsky "In my one and only childhood..."
October 18, 2017: "American Dusk" by Jessica Goodfellow "Beneath a stagger of stars the herd untangles..."
October 17, 2017: "Beyond the Useful Life" by Brandon Krieg "A crow drinks rain from a paint bucket's overturned lid...."
October 16, 2017: "Odysseus" by WS Merwin "Always the setting forth was the same..."
October 15, 2017: "Loss" by Rodney Gomez "Lately l have been a gap...."
October 14, 2017: "For the Sad Waitress at the Diner in Barstow" by Alexis Rhone Fancher "beyond the kitchen 's swinging door..."
October 13, 2017: "Black Locusts" by Cameron Barnett "There are no gardens in my neighborhood..."
October 12, 2017: "Runaway Military Surveillance Blimp Drifts from Maryland to Pennsylvania" by Jehanne Dubrow "The aerostat looks less like a balloon..."
October 11, 2017: "Yö" by Samantha Leigh Futhey "Two vowels held like loose cartilage..."
October 9, 2017: "A Wind Comes Through" by Mary Ann Samyn "and buttercups respond. A beautiful set-up..."
October 8, 2017: "Waveland Mississippi, an Elegy" by Ösel Jessica Plante "Treaded and unlaced by the cattails the dun-..."
October 7, 2017: "Light Speed" by James Heflin "He fashioned a telescope one day. He turned knobs and..."
October 6, 2017: "to flense" by Matthew Minicucci "This part of you has a name..."
October 5, 2017: "Bass Tone Ode" by Wesley Rothman "Dear heavy note, dear key of gloom, you loom..."
October 4, 2017: "After the Sonogram" by Ryan Wilson "Within you, now, a shadow feeds..."
October 3, 2017: "Friday Night Affair" by Christine Kitano "When the lights dim, I think again..."
October 2, 2017: "We Can't Change the Orbits Quite Yet" by Jenny Sadre-Orafai "We have long talks about..."
October 1, 2017: "The Slow Envy of Stone" by Ron Houchin "The overcast sky avalanches down..."
September 30, 2017: "The Music of Places Going on Without Us" by Tina Kelley "Four times every minute the twelve-tanned sea shoots a white fusetip..."
September 29, 2017: "Me and Dickens" by Deborah Bogen "I used to dream in bird language...."
September 28, 2017: "It's the Real Thing" by Christine Gosnay "Underneath a sycamore tree I am sitting on a bench..."
September 27, 2017: "Sex Toy" by Matthew Guenette "Some of it made sense; the air pedals..."
September 26, 2017: "Simple Story" by Ryo Yamaguchi "When I was twelve my body was made of noise...."
September 25, 2017: "Police Statement" by Ciara Shuttleworth "The morning we watched Jesus..."
September 24, 2017: "After You Left," by Lisa Bickmore "we crossed the river another dozen times..."
September 23, 2017: "The Gunny Wolf" by Megan Snyder-Camp "You've got failure all wrong..."
September 22, 2017: "Before Snowfall" by Ariel Francisco "I found Baudelaire on a street corner..."
September 18, 2017: "Rhythmic Apperception" by Nate Pritts "I lose my coffee mug somewhere in the house..."
September 17, 2017: "Shrine" by Glenna Cook "September morning..."
September 16, 2017: "Deserves" by Edward O'Dwyer "She kept onto the photo, to her own surprise..."
September 15, 2017: "What Came Between A Woman and Her Duties" by Luanne Castle "On this Friday, in our fair city of Kalamazoo, Recreation Park..."
September 14, 2017: "Snapshot of a Marriage" by Jane Griffiths "Returning late, he sees her silhouetted..."
September 13, 2017: "If It's Magic" by Remica Bingham-Risher "When I find the Songs in the Key ef life..."
September 12, 2017: "Spies" by Laura Kasischke "There may be hundreds of white birds that aren't called..."
September 11, 2017: "Slow Boil" by Stuart Friebert "Rocks rising in one place, sinking in another..."
September 10, 2017: "Sinkhole" by Sarah Carey "We head for the sinkhole that just opened up..."
September 9, 2017: "The Nick Of Time" by John Martin "We lived a block from the East River...."
September 8, 2017: "The control room" by Pauline Stainer "Room 29, Home Security..."
September 7, 2017: "April in Rusheenduff" by Joan McBreen "These nights in April..."
September 6, 2017: "A Child's Tyranny" by Linwood D. Rumney "Sometimes at night..."
September 5, 2017: "Landscape with Astonished Figures" by Jenny Mueller "Exactly at Bloomington-Normal..."
September 4, 2017: "The Clown Family Moved" by Paul Hunter "THE CLOWN FAMILY MOVED into a big old house late one fall..."
September 3, 2017: "The Mystery of Systems" by Carl Rosenstock "Once upon a time, on my way to work..."
September 2, 2017: "O Wyoming!" by Ben Gantcher "The little red road..."
September 1, 2017: "The Family Freezer" by Jodie Hollander "I am in the freezer, getting numb..."
August 31, 2017: "The Divine" by Jon Tribble "I cannot sing but I can listen..."
August 30, 2017: "There Yet" by A.E. Stringer "The map is a lie, a blasted web...."
August 29, 2017: "Evil" by Valerie Bandura "I hear there's evil in countries beginning with I..."
August 28, 2017: "Lola and the Wolfhound" by Erica Wright "For awhile there are two mouths at least,..."
August 27, 2017: "One Afternoon in the American Civil War" by Henry Crawford "Says Private Joe to Clara Barton "Why me..."
August 26, 2017: "Thinking Of You, I Google Your Secret" by Carol Guess & Daniela Olszewska "Bridal shower games include: designing dresses out of gauze and..."
August 25, 2017: "The T'ai Chi of Putting a Sleeping Child to Bed" by Alexandra Lytton Regalado "In the lull of evening, your son nested in your arms..."
August 24, 2017: Two poems by Stephen Gibson "No one knows when my wife plays the piano..."
August 23, 2017: "Virgule" by Michael McFee "Its perpendicular..."
August 22, 2017: "Where Another Lets Go" by Paul Hunter "Worn out the old animal barn with..."
August 21, 2017: "On Touching My Dog's Cold and Perfect Teeth" by Adam Houle "I hum Ruby Tuesday when I think of dying...."
August 20, 2017: "Last Words" by Gayle Brandeis "A movie villain claimed...."
August 19, 2017: "Against Elegy" by Adam Tavel "Mother told me when the snoozing drunk..."
August 18, 2017: "American Cartography" by Jeffrey Skinner "Someone's hidden all the fun..."
August 17, 2017: "Welcome" by Susanna Lang "Now that you are here, I want you to know..."
August 16, 2017: "The beautiful American word, Sure" by Simone Muench & Dean Rader "The beautiful American word, Sure..."
August 15, 2017: "American Quartet" by Abby Minor "Warren wants us to be anarchists with him in preparation for apocalyptic shortages of quinces..."
August 14, 2017: "Little Crown" by Mikko Harvey "I was tossing a ball up and down while my mother..."
August 13, 2017: "In Good Times or In Bad" by Maurice Harmon "In good times or in bad..."
August 12, 2017: "During Restless Sleep a Scene of Remarkable Stillness" by David Hathwell "On the far side of a river..."
August 11, 2017: "Labor Day" by Jessica de Koninck "These hydrangea have turned all the colors of autumn...."
August 10, 2017: "Concourse" by Maryann Corbett "And now, presto—the way dreams change, abruptly—..."
August 9, 2017: "Comfort" by Joshua Jennifer Espinoza "11 am. time to wake up...."
August 8, 2017: "Made Short" by Rae Armantrout "Like us, the quanta..."
August 7, 2017: "Decimation" by Raymond McDaniel "But it was really a lot of time in either a library or..."
August 6, 2017: "Carnival of Tears" by Richard Milazzo "'I made two slits in the painting..."
August 5, 2017: "2AM, and the Rabbinical Students Stand in Their Bathrobes" by Yehoshua November "2AM, and the rabbinical students stand in their bathrobes..."
August 4, 2017: "Coyote" by Dana Koster "Coyote followed me..."
August 3, 2017: "The Nacreous Interior" by Ryo Yamaguchi "Here we are in the mishearing, in the fugue..."
August 2, 2017: "Paradise" by Andy Stallings "The last laugh's after the last..."
August 1, 2017: "[In this small tent men pound]" by Gale Marie Thompson "In this small tent men pound..."
July 31, 2017: "Navigation" by Adam Hughes "feral stars..."
July 30, 2017: "Ashmita" by Glenn Shea "Older girls mostly and some young women..."
July 29, 2017: "Performing Heart Repair Surgery at 2 A.M. While Asleep" by Hayden Saunier "See, there's no blood...."
July 28, 2017: "Schrödinger's Mouse" by Dana Curtis "There's nothing so small that there isn't something smaller..."
July 27, 2017: "Expedition" by William Huhn "The friends I lost would not..."
July 26, 2017: "A Pond of Alcohol" by Saddiq Dzukogi "I am tired of what my love..."
July 25, 2017: "The Grey Mousebirds" by Stephen Derwent Partington "Sometimes, as you stand there-they are that much..."
July 24, 2017: "Bare Metal Install" by John Estes "Someone somewhere sits alone in a house..."
July 23, 2017: "I Lied" by Richard Chess "I lied. I didn't lie. Someone close, very close to me lied...."
July 22, 2017: "I feel like an egg" by Brendan McBreen "feeling its way toward light..."
July 21, 2017: "The Last Love Poem" by Jeannine Hall Gailey "I am obsolete as my ancestors, the Appalachian glass blowers..."
July 20, 2017: "Rain, New Year's Eve" by Maggie Smith "The rain is a broken piano..."
July 19, 2017: "Dr. Harry Harlow's Primate Laboratory" by Sarah Rose Nordgren "I was cut down like a fruit..."
July 18, 2017: "Elegy for the Travel Agents" by Christopher Citro "It might be easier to look at photographs of a lake..."
July 17, 2017: "Jughead, Mid-Life" by Hilary S. Jacqmin "In Tokyo, the long dream of Riverdale fades..."
July 15, 2017: "The Rental Dog" by Rena Priest "The train came and the man..."
July 14, 2017: "Spooling Hum" by Lynne Potts "You know night city's hum rounding Market..."
July 13, 2017: "Silent Anniversary" by George David Clark "my wife's dream-breathing in the dark..."
July 12, 2017: "Goldenrod" by Maggie Smith "I'm no botanist. If you're the color of sulfur..."
July 11, 2017: "Watching My Daughter Through the One Way Mirror of a Preschool Observation Room" by Robert Fanning "Maggie's finishing a portrait..."
July 10, 2017: "Qualifications for One to Be Climbed By a Vine" by Anna Lena Phillips Bell "If not utter stillness, at least dedication..."
July 9, 2017: "All-Night Teashop" by Yahya Frederickson "Having tallied the day's cracks..."
July 8, 2017: "Cosmopolitical Fugue" by Seth Michelson "Syrian Immigrants smash on the rocks..."
July 7, 2017: "Credo" by Crystal Spring Gibbins "I believe in fate of the shoreline..."
July 6, 2017: "I Had Pretty Plumage Once" by Leona Sevick "The bees alighting on clover so near my toes..."
July 5, 2017: "Confession" by E. J. Koh "Under my showerhead, I drink..."
July 4, 2017: "Moon Walk" by Terri Kirby Erickson "Sunburned, bellies full of fried pompano, sweet..."
July 3, 2017: "Cuttlebone" by Paul Muldoon "Here's to the bitter leaf..."
July 2, 2017: "Repository" by Tina Schumann "Is this what the body becomes?..."
June 30, 2017: "Wobble" by Richard Schiffman
July 1, 2017: "Graveyard Shift" by Gary Glauber "The vagrant tree sprite..."
June 30, 2017: "Wobble" by Richard Schiffman "Somewhere untold light years away, a star wobbles..."
June 29, 2017: "Nocturne for a Botched Youth" by Paula Cisewski "Nightmare where I wanted to return..."
June 28, 2017: "Isrha'aq (Aunty's Prayer)" by Seema Yasmin "my aunty is a psychic who taught me to pray..."
June 27, 2017: "At the Diebenkorn Show Without You" by Alison Jarvis "Is this California? It could be..."
June 26, 2017: "The Common Wealth, Cash and Carry" by Nancy Chen Long "Everyone sells out. Someone somewhere..."
June 25, 2017: "The Fatherly Season" by Lindsey Royce "From a distance, I watch my father raking..."
June 24, 2017: "Serenade" by Lola Haskins "Soon your small yellow leaves..."
June 23, 2017: "What Happens in Vegas" by Christopher Kempf "About sis almost invisible in the glitter. City..."
June 22, 2017: "Lemon Icing" by Mark Cox "About suffering they were never wrong...."
June 21, 2017: "The Bulldog" by José Hernández Díaz "I woke up transformed into a bulldog...."
June 20, 2017: "Needle" by Ricardo Pau-Llosa "A lost man might pour his jug..."
June 19, 2017: "Aubade with a Multitude of Birds" by Nathan McClain "Still dark and already..."
June 18, 2017: "Sun-Day" by Madeline Tiger "The sunlight spread today..."
June 17, 2017: "Letters to Strangers" by Andrena Zawinski "We write our letters to strangers, to you who will turn..."
June 16, 2017: "Scrapers of the Sky" by Steve Castro "I swallowed a blue whale until it turned green...."
June 15, 2017: "Night Herons" by Miriam N. Kotzin "You cannot be coaxed to be indifferent...."
June 14, 2017: "My Henchmen" by Maria Hummel "My henchmen are fat and ugly...."
June 13, 2017: "Sonnet (23)" by Nikki Wallschlaeger "I think about deer all the time. We both do..."
June 12, 2017: "Wireless Doorbell" by Jehanne Dubrow "What makes it chime when no one's waiting there?..."
June 11, 2017: "Attitudes of Crows" by Marsha Truman Cooper "Out in a storm to shoot..."
June 10, 2017: "How Long This Day of Mine" by Jawdat Fakhreddine "Is it not shameful..."
June 9, 2017: "Sermon of the Dreadnaught" by Gary Copeland Lilley "The guitar: I take communion..."
June 8, 2017: "[They are blowing the leaves from the grass at Princeton]" by Christian Barter "They are blowing the leaves from the grass at Princeton..."
June 5, 2017: "Pavement 5" by Rustin Larson "The pallbearer..."
June 4, 2017: "[Underneath each seat was a small box...]" by Allison Benis White "Underneath each seat was a small box..."
June 3, 2017: "Water and Boy" by Michael Mark "Now I know..."
June 2, 2017: "Where the Sugar Dollars" by Andrea Cohen "Where the sugar dollars..."
June 1, 2017: "Witch" by Diann Blakely "Moonlight is infinitely..."
May 31, 2017: "The Word" by Aaron Krol "A branch fell on the chicken shed..."
May 30, 2017: "Ventriloquist" by Bruce Bond "It started with a doll, a woman..."
May 29, 2017: "Blood-Heart Moon" by Tony Reevy "So hard to..."
May 28, 2017: "I Cannot Love You as You Want to be Loved" by Mary Dorcey "I cannot love you..."
May 27, 2017: "Barbed Wire and Bedclothes" by Alice Pettway "I will rip these sheets off you like a bandage..."
May 26, 2017: "Light R48 on the Storrow Drive Underpass" by Wendy Drexler "Praise the beam of that light that slices..."
May 25, 2017: "Sea Specters" by Suzanne Manizza Roszak "From the highest point of the top deck..."
May 24, 2017: "Blank Shot" by Josh Kalscheur "I should not find my form..."
May 23, 2017: "Falling but Frozen" by David Hernandez "By accident, mid-aisle, my heel..."
May 22, 2017: "The Town Dreams the Tornado Apologizes" by Catherine Pierce "And then we woke up. And our uncles..."
May 21, 2017: "Before Group Meditation" by Chloe Honum "I recall splendor...."
May 20, 2017: "Drought" by Richard Hague "When we have run our passion's heat..."
May 19, 2017: "Moment Where I Keep What I'd Wanted to Give" by Sara Lupita Olivares "once they appear..."
May 18, 2017: "Where Am I?" by Craig Morgan Teicher "How far from what..."
May 17, 2017: "Behind the Door that Will Not Lock" by Julie Brooks Barbour "You fill an abandoned house with pine trees...."
May 16, 2017: "Self-Portrait as So Much Potential" by Chen Chen "Dreaming of one day being as fearless as a mango...."
May 15, 2017: "The Gospel of Leaving" by Al Maginnes "Before we knew the world, we wanted to know the limits..."
May 14, 2017: "The Dishwasher" by Nancy Scott "On their first date, he gave her..."
May 13, 2017: "Requiem" by Nadine Sabra Meyer "At the end of the hall, where my mother's room glows like an incubator..."
May 12, 2017: "Open House" by Mark Irwin "The realtor is whistling through the spacious rooms...."
May 11, 2017: "Pennies from Heaven" by John Blair "There it is again..."
May 10, 2017: "After My Brother Dies, A Dream" by Mary Cisper "I confess, my caregivers..."
May 9, 2017: "Sanitarium Bell" by Sara Jane Stoner "I confess, my caregivers..."
May 8, 2017: "Annunciation" by Courtney Kampa "Before he began to motion..."
May 7, 2017: "Marilyn Monroe Imagines Her Life as Menu Items at Schrafft's" by Susan J. Erickson "I was an abandoned passenger, my father..."
May 6, 2017: "A Species of Bramble or Thorn" by Roberta P. Feins "In the Temple parking lot..."
May 5, 2017: "Homage, Orby Head" by Susan Edwards Richmond "When I can go no farther, and the maps are all..."
May 4, 2017: "I never met Donald Trump but I sure have been grabbed by the you-know-what" by Khadijah Queen "& I really don't even want his name in my book..."
May 3, 2017: "Housewife" by Jo Pitkin "On the smooth glass of oiled wood..."
May 2, 2017: "The Quantum Mechanics of Everyday Life" by Philip Fried "Schrödinger's cat hid out on the Lower East Side..."
May 1, 2017: "The State Para-Military Force Speaks" by Raena Shirali "We stood by quietly as the mosque fell. Or was pulled...."
April 30, 2017: "Scene with Lake and Bees" by Gillian Wegener "Two men stand knee-deep in lake water..."
April 29, 2017: "The First Owner of This Book Says Its Story" by Lex Runciman "Smaller than an opened hand this little book..."
April 28, 2017: "American Herring Gull" by Kim Roberts "Beneath a lazy whiptail of cloud..."
April 27, 2017: "Spring Helps" by Benjamin S. Grossberg "Spring helps. The theme of back to life..."
April 26, 2017: "The Body Compass" by Erin Rodoni "True north is the nook behind your knee..."
April 25, 2017: "[Sisyphus in love]" by Leslie Harrison "At first it was the stone the rough stubble skin of it the call..."
April 24, 2017: "The revolution starts at home" by Becca Klaver "The revolution will be ready in, like, half an hour..."
April 23, 2017: "Opposite Freedom Fields Park, 1961" by Marilyn Longstaff "My mother, in a fit of whimsy, locked us out..."
April 22, 2017: "Aubade" by Christopher Locke "It was the last good thing we heard: a bus..."
April 21, 2017: "Holy Wars for Us" by Ned Balbo "Frost's world is gone, if it was ever here...."
April 20, 2017: "Silk Poem II" by Joan Colby "Silkworms depend on mulberry leaves..."
April 19, 2017: "Orchids" by Diane Lockward "Such flowers must be used with discretion...."
April 18, 2017: "Washington, DC" by Mira Rosenthal "When the law terrifies us..."
April 17, 2017: "I Am Not Built for Dead" by Natalie Shapero "bodies—my people in their tsarist shanties..."
April 16, 2017: "Tell the Truth But Leave Immediately After" by Timothy Daniel Welch Like the bear constellation who-after eating..."
April 15, 2017: "Intersection" by Michael Shewmaker "A boat-tailed grackle counts the passing cars..."
April 14, 2017: "Incurable Cloud" by Adam Giannelli "Don't know why, but the dog is barking...."
April 13, 2017: "For every obvious thing, there's a three-dimensional chess set of subtextual things" by Matt Mauch "that a songbird, arrived from summering north of here..."
April 12, 2017: "Black Holes" by Christopher Salerno "No stars now..."
April 11, 2017: "Way, On This Plane All Face The Same" by Mark Yakich "And yet we shouldn't just sit..."
April 10, 2017: "Conscientious Objectors" by Micheline Maylor "She's learning to lie, in this car, right now, and to swear, too..."
April 9, 2017: "Sarah, Unbroken" by Clint McCown "My wife—Dawn—..."
April 8, 2017: "Saudades" by Tomás Q. Morín "When that word, one part swine..."
April 7, 2017: "Oak" by Adam Wyeth "The old oak is our father..."
April 6, 2017: "Los Angeles, NY" by Alex Dimitrov "What he can't remember is why soon they'll stop meeting..."
April 5, 2017: "Epithalamion" by Hannah Fries "The elm weaves the field's late light, this hill..."
April 4, 2017: "Parking Lot, Pre-Dawn" by Rebecca Aronson "The only light this hour..."
April 3, 2017: "Why We Sleep" by Carolyn Miller "Because almost all the stew of spring..."
April 1, 2017: "The One Moment When Dandelions Don't Die" by Rob Cook "What protects the cellular..."
March 31, 2017: "Toward Repose" by Jane O. Wayne "Liquid, solid...."
March 30, 2017: "In the Patio IV (Black Door)" by Jessica Jacobs "Carried inside me..."
March 29, 2017: "Oceanic" by Grace Bauer "What is rescue?..."
March 28, 2017: "Love Poem" by Maggie Smith "What can I give you? You have plenty..."
March 27, 2017: "Ojo Caliente: Metamorphoses" by Tina Carlson "The summer was shattering...."
March 26, 2017: "Case Study #20: Akinetic Mutism" by Jane Lewty "here is more space than..."
March 25, 2017: "Calisthenics" by Brandon Rushton "All things are an effort to prolong the inevitable...."
March 24, 2017: "Bad Woman, lineal question variation" by Sheila McMullin "When I sleep you are in the scene...."
March 23, 2017: "Seascape with Evacuating" by Bethany Schultz Hurst "all of the ocean creatures..."
March 22, 2017: "Archival Footage of a Necessary Outburst" by Anne Cecelia Holmes "It's hard to know what lives..."
March 21, 2017: "Saying Goodbye to a Friend" by Danielle Hanson "Not needing a fire but starting one..."
March 20, 2017: "20 March" by Dave Bonta "the outermost spruce trees..."
March 19, 2017: "'V' from Manhattan Island" by Lana Hechtman Ayers "To investigate the universe, converse with Aristotle..."
March 18, 2017: "Shimmer Here Shimmer" by Lisa Olstein "Remember the feel of the latch..."
March 17, 2017: "Why We Climb Mountains" by Marti Noel "The ledge invites and frightens, loose gravel..."
March 16, 2017: "Even Rottweilers Sing" by Tim Amsden "The grass doesn't love me though I nursed it, fussed over it in..."
March 15, 2017: "Animal Time" by Carol V. Davis "I do better in animal time..."
March 14, 2017: "August in South Georgia" by Sandra Simonds "Why do I drink so much gin? Has something to do..."
March 13, 2017: "America, I Do Not Call Your Name without Hope" by Dean Rader "America, I do not call your name without hope..."
March 12, 2017: "Amie" by Gillian Cummings "Clotilde found me in the hayloft, sticking straws under my nails...."
March 11, 2017: "Sonnet to Lucy" by Claudia Cortese "Your face, vein-lit, bone-lit, lit by fear..."
March 10, 2017: "There Are Things We Are Not Meant to See" by Gerald Fleming "Twelve of them stood lit in white, the rest in pale green, as if for a..."
March 9, 2017: "For Ruby" by Michelle Reed "Somewhere in Michigan..."
March 8, 2017: "The Sapient" by L.S. Klatt "When diagnosing diseases of the..."
March 7, 2017: "Soul Out of a Magician's Hat" by Carolina Ebeid "My gratitude for your sketch of the hand..."
March 6, 2017: "Elegy for Sleep" by Chrys Tobey "You are the salty skin..."
March 5, 2017: "This Trouble of Curls" by Jennifer Jackson Berry "A woman my age with this trouble..."
March 4, 2017: "Ghost Walk After the Resurrection" by Chelsea Dingman "I hear the clatter of hands inside..."
March 3, 2017: "For the Poet Who Told Me Rats Aren't Noble Enough Creatures for a Poem" by Elizabeth Acevedo "Because you are not the admired nightingale...."
March 2, 2017: "Before Results" by Sophie Klahr "What could we do with our sickness..."
March 1, 2017: "Wind Trumps the World" by Garret Keizer "Wind that takes the dead..."
February 28, 2017: "The Years" by Howard Altmann "Moving, forever moving..."
February 27, 2017: "Late Bloom" by Jenny Johnson "The name of the spotted apple..."
February 26, 2017: "After Life" by Ruth Valentine "First the coffin burns..."
February 25, 2017: "Horse Girl" by Laura Romeyn "From your stencil comes our collective...."
February 24, 2017: "Souvenir" by Jane Satterfield "Friendly fire, parasites &..."
February 23, 2017: "Trans Memoir 8" by Sara June Woods "Everything was lava for a while, really...."
February 22, 2017: "Look Up" by Raymond McDaniel "For a model of a gravity well, picture an actual well...."
February 21, 2017: "After the Open House" by Marilyn Nelson "I saw again, at last night's open house..."
February 20, 2017: "On the Moon" by Margaret Gibson "When she said children's moon, I gasped..."
February 19, 2017: "Small Hungers" by Pete Mullineaux "Your bare foot beneath the table brushes mine..."
February 18, 2017: "Midnight, and people I love are dying" by Robin Chapman "and I can't sleep so I'm up thinking..."
February 16, 2017: "The Blackboard" by Mark Jarman "The teacher faces me to write in chalk...."
February 15, 2017: "My Heart" by Barbara Crooker "I want a new heart..."
February 14, 2017: "While the Backwoods Burned" by Andrea Jurjevic "Stories? I prefer what fits in two-or-three words, like not being scared...."
February 13, 2017: "We, As Other People" by Kelli Allen "We've been very happy in the small open area..."
February 12, 2017: "The Guitar" by Austin Allen "The guitar / begins to cry again...."
February 11, 2017: "Orchard" by Susan Millar DuMars "I torched our orchard last night...."
February 10, 2017: "As You Label It. So It Appears to You" by James Crews "If I say I see a heron lifting off..."
February 9, 2017: "Ocean in View" by Philip Pardi "I've come to the sea as I come..."
February 8, 2017: "Vs. Field" by Leah Poole Osowski "I could stare down a field..."
February 7, 2017: "Seeing the famous, our desire for fame" by David O'Connell "Seeing the famous, our desire for fame..."
February 6, 2017: "Exposure with Owls" by Joni Wallace "Soft piping of an owl, two owlets, in the pine...."
February 5, 2017: "Terra Incognita" by Terence Tiller "Old sailors making landfall (but the tide..."
February 4, 2017: "Cernunos" by Tim Dooley "Some came in trucks, bedded down as ballast..."
February 3, 2017: "Wish" by Kerrie O' Brien "I want to have the blessing..."
February 2, 2017: "Two Widows" by Amie Whittemore "We installed another widow..."
February 1, 2017: "Religious Experience" by Christopher Howell "Once during a lightning storm at sea..."
January 31, 2017: "hazuzeM" by Landon Godfrey "A woman hangs a cage in a doorway. No bird...."
January 30, 2017: "The History of Running" by Elizabeth Langemak "The history of running is mostly away..."
January 29, 2017: "Paradise" by Emilie Buchwald "We were waiting for a train in the echoing underground...."
January 28, 2017: "The Great Molasses Flood" by Ben Berman "Over two million gallons of molasses..."
January 27, 2017: "Our Next Home" by Margaret Hasse "I keep dreaming of houses. Last night..."
January 26, 2017: "Sunday Night Shift" by Jennifer Givhan "There's something about the dark..."
January 25, 2017: "Each Day The Sun Makes Us" by Greg Watson "Each day the sun makes us believe..."
January 24, 2017: "Breath" by Peter Makuck "Their echoes eddy..."
January 23, 2017: "Evolution" by Jessica de Koninck "all morning I practiced not thinking..."
January 22, 2017: "Balance, January" by Patricia Clark "It's stranger than you can account for..."
January 21, 2017: "Urban Celestial" by Jeffrey Greene "Leave this body out all night..."
January 20, 2017: "Who leaves me rootless" by Mary Meriam "You! all rich now? man at your cozy table..."
January 18, 2017: "Two Stanza Republic" by Lauren Hilger "A baby calls out from each room...."
January 17, 2017: "Zero" by Melissa Stein "Papercut contracts the whole world..."
January 16, 2017: "Poem for a Rabbit" by Gretchen Marquette "Beside my car this morning, heart..."
January 15, 2017: "Broken" by Bonnie Bolling "I go to the market..."
January 14, 2017: "Emily and the Bobcat" by Stephanie Emily Dickinson "1897. I trailed my brother Josef past the already darkening ditch. He..."
January 13, 2017: "Distant Trees" by Stephen Page "'I don't understand why distance..."
January 12, 2017: "Grief" by Maria Mazziotti Gillan "I have been grieving for a long time now...."
January 11, 2017: "Don't Hang Up" by Bill Brown "Only my wife has my cell number...."
January 10, 2017: "The Watching Tree" by Maurice Manning "So, I went out into the blue..."
January 9, 2017: "Raise" by Vanessa Jimenez Gabb "I need a safe house everywhere I go...."
January 8, 2017: "Predelictions" by Claire Bateman "The Baron is interested in dirigibles but not balloons..."
January 7, 2017: "What Runs in the Family" by Murray Reiss "My mother's deaf-mute brother died..."
January 6, 2017: "Poem about Pittsburgh Houses" by David Blair "My parents' house took a beating..."
January 5, 2017: from "A Hole of Bones & Thread" by Chuck Carlise "Fill the body..."
January 4, 2017 (A 2016 Favorite): "The Past" by Kim Bridgford "The past is what you're looking at..."
January 3, 2017 (A 2016 Favorite): "Suicide Hotline Hold Music" by Jessy Randall "We play cheerful music on the suicide hotline..."
January 2, 2017 (A 2016 Favorite): "Of Thee I Sing" by Ocean Vuong "We're riding in the back of the black..."
January 1, 2017 (A 2016 Favorite): "Harbingers" by Gregory Djanikian "Always the small before the large..."December 31, 2016 (A 2016 Favorite): "The Flying Phalangers" by Anaïs Duplan "You and I are filthy but it is..."
December 30, 2016 (A 2016 Favorite): "Pastoral" by Rose McLarney "Cattle are a black weight on the light sway of land that was once..."
December 29, 2016 (A 2016 Favorite): "A Box of Records" by James Haug "Someone placed a box of records by the curb..."
December 28, 2016 (A 2016 Favorite): "I, hermit" by Bob Hicok "People scare me — most people and most..."
December 27, 2016 (A 2016 Favorite): "Matryoshka (as Madness)" by Alexandra Teague "If you could start..."
December 26, 2016 (A 2016 Favorite): "How It Is With Us, And How It Is With Them" by Mary Oliver "We become religious..."
December 25, 2016: "Augustine Chanting" by Daniel Corrie "The wholeness stands. Its outlines cloud and alter...."
December 24, 2016: "Praise Poem" by Caits Meissner "The circle's purpose is to see each other..."
December 23, 2016: "Big Psalm" by Kenneth E. Harrison, Jr. "An other the soul I imagined an organ..."
December 22, 2016: "EMT Hopes Pregnant Plumber Doesn't Give Birth" by Ron Riekki "She's too skinny to have a baby in her..."
December 21, 2016: "Aubade" by Nola Garrett "First light. The murmur of thunder wakes me...."
December 20, 2016: "Ursa Major" by Lisa Allen Ortiz "The bears again..."
December 19, 2016: "Yam Weevil" by Amy Wright "Infinitely susceptible..."
December 18, 2016: "A Mouth" by Richard Lyons "A sack of marbles, worthless coins, say what you will...."
December 17, 2016: "The Past" by Kim Bridgford "The past is what you're looking at..."
December 16, 2016: "When" by Ed Skoog "when you go..."
December 15, 2016: "Ephebe" by Claire Millikin "My father once had a student whom he loved..."
December 14, 2016: from "The Day Winter Gives Way" by Matthew Thorburn "Now it's December..."
December 13, 2016: "As Thomas, Doubting" by JK Daniels "I was not his twin. I tried to listen: be tenantless..."
December 12, 2016: "Folio" by Kimberly Johnson "The king's in rags, the robe of his state unseamed..."
December 11, 2016: "The President of People Fooling Themselves" by Jen Karetnick "Forcing a bow tie on a bankrupt foundation..."
December 10, 2016: "What to Leave Behind" by Renee Emerson "What drove you there in the first place. That garden that wouldn't grow, roots..."
December 9, 2016: "From Grace" by Leonard Gontarek "I may force the soul into nakedness...."
December 8, 2016: "Second Servant, King Lear, Act III, Scene VII" by Zana Previti "I have cultivated enemies to practice..."
December 7, 2016: "Archive" by Joseph Campana "Inside every prince there is..."
December 5, 2016: "Figure of the Buck" by Julie Funderburk "Think of a buck..."
December 4, 2016: "Celeriac" by Stephen Massimilla "Artery-twisted..."
December 3, 2016: "Transport" by Kim Garcia "Between twilight and twilight the muddle-sleep of fear..."
December 2, 2016: "Equinox" by Carmen R. Gillespie "I can never remember which is which..."
December 1, 2016: "Abandoned Places" by Lindsay Tigue "I move to Georgia..."
November 30, 2016: "Anthem" by Elaine Sexton "His face, a flag, fades..."
November 29, 2016: "Redress" by Wendy Videlock "It is good practice to call..."
November 28, 2016: "[It's scary: when I met myself]" by Kallie Falandays "It's scary: when I met myself..."
November 27, 2016: "One Brother Suffers" by Jennifer Reeser "One Brother Suffers, and another brother..."
November 26, 2016: "Leaving by Train" by Ashley-Elizabeth Best "Whiskered light throbs inside the station...."
November 25, 2016: "My Father Owned the Sam Kee Laundry in LA" by Jasmine An "I graduated from high school in Ann Arbor, Michigan, in 2011...."
November 24, 2016: "Thank You" by Susan Firer "Thank you, street signs, for pointing me toward the lake...."
November 23, 2016: "Inherited Music" by Michael Schmeltzer "Because grey clouds gorge on themselves..."
November 22, 2016: "Prufrock's Thirteen Ways of Looking at a Red Wheelbarrow..." by A.M. Juster "Let us go then, you and I..."
November 21, 2016: "Quelle Night" by Sarah V. Schweig "She is, tonight, in spite of...."
November 20, 2016: "Thanksgiving on the Line" by James Galvin "The Weatherman said, 'Sunny statewide.'..."
November 19, 2016: "Philip Larkin's Koan" by Paisley Rekdal "In the perfect universe of math it's said..."
November 18, 2016: "A Debris Field of Apocalypticians—A Murder of Crows" by Dana Levin "The fact of suffering is not a question of justice...."
November 17, 2016: "A Marxist interpretation of rivers" by Bob Hicok "I like money. I mean I like..."
November 16, 2016: "Ian's House" by James Haug "The bouncer at Ian's house has it pretty easy. The people who..."
November 15, 2016: "Voices Over Water" by W. S. Merwin "There are spirits that come back to us..."
November 14, 2016: "And Life Goes On As It Has Always Gone On" by Diane Lockward "Snow and then more of it and just when spring..."
November 13, 2016: "Betty Parris Hears Only No" by Ginny Lowe Connors "No running no dancing no wasting of time..."
November 12, 2016: "I Forgot the Language of Scars" by Eileen R. Tabios "I forgot releasing breath to describe milk transformed by your scent...."
November 11, 2016: "Verge" by Christine Stewart-Nuñez "Where I sit, a pile of storm-struck..."
November 9, 2016: "Gifts" by Michael Gessner "Nature overcompensates..."
November 8, 2016: "Rivulets and Tributaries" by Gary Glauber "The unnamed waterways of bygone youth..."
November 7, 2016: "Firsts Born" by Alison D. Moncrief Bromage "Families are trundling out of me like monsters...."
November 6, 2016: "The Last Thing I Want To Do" by Elizabeth J. Colen "I did that thing where I wouldn't put anything in my mouth for the longest time...."
November 5, 2016: "How to Talk to Your Dead Mother" by Nicole Rollender "At first, it's like old times, old bones: She puts..."
November 4, 2016: "Real Night" by Adam Scheffler "I miss it - no streetlamps, where..."
November 3, 2016: "Orpheus: the Fugitive Kind" by Marjorie Maddox "Birds the color of sky flap their notes of freedom..."
November 2, 2016: "The Captured Angel Comments on Death" by Neil Carpathios "It's a great invention...."
November 1, 2016: "Old Witch" by Natalie Safir "The three- year-old looks up at me with puzzlement..."
October 31, 2016: "Halloween" by Brian Fanelli "In high school, we crammed into Justin's Chevy..."
October 30, 2016: "Seaweed" by Laverne Frith "Surely the soundings of the sea..."
October 29, 2016: "Amazon-Persephone After" by Alison Stone "True, the first time I went willingly. What girl..."
October 28, 2016: "Bale" by Glenis Redmond "When you gotta go. You leave. Take fear and every gift God gave you...."
October 27, 2016: "Finding Fox Red, 2014" by Barbara Presnell "You can't get there by car..."
October 26, 2016: "Portrait of the Self as Skunk Cabbage" by James Davis May "Maybe it's like those hard..."
October 25, 2016: "Household Fires" by Jenny Drai "First we burn the formal dresses, then a..."
October 24, 2016: "The Fortune Teller Knows She'll Never Marry" by Josephine Yu "Because she wakes one morning with hands..."
October 23, 2016: "For Cassandra" by Joe Weil "Not having been heard..."
October 22, 2016: "Harvest" by Thomas Mitchell "The night sky opens its starry picture book: an archer..."
October 21, 2016: "Passing" by Cynthia Manick ": to bind the center of a peach pit heart..."
October 20, 2016: "house made of ghosts and small animals" by Kristy Bowen "For every love song, there is a broken dove skeleton..."
October 19, 2016: "Chasing the Bear From the Birdfeeder" by Tim Mayo "oo! works the first time. A little less the second...."
October 18, 2016: "The Gift" by Jennifer Givhan "He's building me a tiny birdcage..."
October 17, 2016: "self-portrait, with untruth" by Emily O'Neill "playing the liar I am always..."
October 16, 2016: "A Local Joan of Arc," by Ellen McGrath Smith "stunned by sinlessness,..."
October 15, 2016: "The Surveyor" by Gary Hawkins "Who says the eye loves level..."
October 14, 2016: "Multitudes" by Allison Joseph "I'm a big city girl and a small town woman..."
October 13, 2016: "Interview" by M.J. Iuppa "I've been thinking of all the words..."
October 12, 2016: "Rats" by Sarah Blake "It's difficult to tell..."
October 11, 2016: "Dirty Realism" by Hannah Brooks-Motl "In my pragmatism I was bpj682ed not with want; I was produced..."
October 10, 2016: "Starlings" by Karen Leona Anderson "The most beautiful clothes: iridescent black..."
October 9, 2016: "News from the Frontal Lobe (& hold that thought, hard)" by Stephen Bett "Despite what the paranoids, wackos..."
October 8, 2016: "Dream Circuit" by Lynne Knight "There was a man whose dreams I could have listened to..."
October 7, 2016: "After a Century of Fire-Suppression Policy" by Scot Siegel "Despite the flames that crowned the pines and charred..."
October 6, 2016: "The Death of Narcissus" by Ken Craft "October, and the glen..."
October 5, 2016: "Broken Plate" by Patrick Moran "Freed from its servitude..."
October 4, 2016: "Hydra" by Claire Askew "Everywhere you look is light..."
October 3, 2016: "Peonies Framed by Sappho" by Christine Stewart-Nuñez "Come, then, loose me from cruelties...."
October 1, 2016: "What It's Like to Be a Girl." by Cati Porter "Cotton balls and cotton swabs and soft cotton underwear and pin curls..."
September 30, 2016: "Red Moon" by Corinna Rosendahl "Because of what I've done..."
September 29, 2016: "To Swallow These Catastrophes" by Nick Narbutas "The sea dies like an elephant...."
September 28, 2016: "Market Research Interviewer" by Rob Cook "That summer I had to push my voice into the phone..."
September 27, 2016: "The Museum of the Occupation" by Kristina Marie Darling & John Gallaher "So, of course, you have to go in...."
September 26, 2016: "Vane" by Dan Albergotti "The rusted rooster spins alone these days..."
September 25, 2016: "Mercy: Rivet Girl Listen To—" by Laura McCullough "Once, it was other music like a train..."
September 24, 2016: "Sophrosyne" by Donelle Dreese "You break bread into small pieces...."
September 23, 2016: "Prisoners' Parable of the Flood" by Susannah Nevison "When the flood comes, we understand it..."
September 22, 2016: "Miss Marple Solves the Mysteries of the World" by Alexandra van de Kamp "You never know what awaits you..."
September 21, 2016: "All About Flash" by Rachael Katz "I'm all about flash, the way..."
September 20, 2016: "For the Fisherwoman" by Tracy May Fuad "A girl who curls up in her seat is a hook..."
September 19, 2016: "Other Days" by Jordan Rice "Among envelopes marked second chance and final..."
September 18, 2016: "The Czar" by Mary Biddinger and Jay Robinson "has a list of regrets. It's short, and ghost-written...."
September 17, 2016: "Cuttlefish" by Michael Prior "I meant to acknowledge what you hadn't yet confessed...."
September 16, 2016: "Today the Gypsies Are Burning" by John Guzlowski "Their dying is something fierce..."
September 15, 2016: " the gossip" by Annie Guthrie "I don't always want what we have, she is saying...."
September 14, 2016: "The Minor Poet Gives the Two-Poem Warning" by Lois Marie Harrod "Two more poems, the poet says..."
September 13, 2016: "Equinox" by William Reichard "The stretch of the shadows in the evening..."
September 12, 2016: "Thieves" by Todd Davis "We filch..."
September 11, 2016: "8 Oars of Sleep" by R. Nemo Hill "One of cedar..."
September 10, 2016: "Blue-footed Boobies" by Sally Bliumis-Dunn "The doofy guy at the bar..."
September 9, 2016: "Darkening, Brightening" by Carl Phillips "Listening's not enough, you've gotta watch them, that way they feel..."
September 8, 2016: "Our Fathers" by Kathleen Flenniken "owned the atomic age. They were young and handsome..."
September 7, 2016: "I Close My Eyes When I Listen to Poetry" by Amy MacLennan "People notice. But I still close my eyes..."
September 6, 2016: "Late Aubade" by James Richardson "So what do you think, Life, it seemed pretty good to me..."
September 4, 2016: "Forgetting Dante in Third Period" by Al Ortolani "I was reading canto thirty-four to my senior English class...."
September 3, 2016: "Caveat" by David Radavich "Be careful what..."
September 2, 2016: "Charolais" by John Kinsella "Tracy first saw this 'breed'..."
September 1, 2016: "The Way You Went" by Mark Jarman "After the long leavetaking..."
August 31, 2016: "When I Had Died" by Cynthia Huntington "When I had died and stood nowhere..."
August 30, 2016: "Stripped" by Mark Maire "Through tepid air, neither summer nor fall..."
August 29, 2016: "Gift-Distant, Scratched" by Marianne Boruch "Maybe a pool filled with roses someone..."
August 28, 2016: "Once and Future LeBron" by Janice A. Lowe "Mom interviewed Muhammad Ali..."
August 27, 2016: "Minuendus" by Monique Ferrell "and so it is that a man understands himself..."
August 26, 2016: "To the Student Who Asked Why He Earned a 'C' on an Essay about Love" by Clint Margrave "Because love has its own grammar..."
August 25, 2016: "'A Culture'" by James Davis May "That's what the voiceover calls the family of orcas..."
August 24, 2016: "The Swim to Antarctica" by Leslie Contreras Schwartz "Before the swim, in twenty-two degree waters..."
August 23, 2016: "Complaint" by Josh Bell "The best fever had a brick for genitals..."
August 22, 2016: "Obscurity and Snow" by C.D. Wright "Everything would be closed. He got up late...."
August 21, 2016: "When a Boy Kisses Your Son" by Jonterri Gadson "Remember you used to kiss girls..."
August 20, 2016: "Elegy for a Year" by Jay Deshpande "I'm going to get drunk tonight, in my home, by the side..."
August 18, 2016: "The Quest" by Rebecca Foust "The quest was a metaphor, of course..."
August 17, 2016: "the mutt as mudbone" by Aziza Barnes "They done played me out. Done played me..."
August 16, 2016: "The Possibility of Refusing All Else" by Elizabeth Onusko "A mob of unrepentant aesthetes..."
August 15, 2016: "To You Your Name" by Liz Waldner "It makes me feel better to talk right...."
August 14, 2016: "Dark Clocks" by Kristine Ong Muslim "This loneliness is obviously misplaced..."
August 13, 2016: "Funeral for a Sioux Elder" by Tiffany Midge "Grandma Charity said everyone wear white..."
August 12, 2016: "The Woman Who Can't Forget: 25th High School Reunion" by Carrie Shipers "Women hug and squeal. Men put arms..."
August 11, 2016: "To The Astronaut: On Impact" by Lisa Fay Coutley "I understand. I do. I used to lie back..."
August 10, 2016: "You Get to Missing" by Cady Vishniac "In Baltimore for example, the black..."
August 9, 2016: "The Betta Fish, Christmas" by Julie Danho "We have three choices..."
August 8, 2016: "Vivisecting" by Philip Schaefer & Jeff Whitney "The first out is the heart, small..."
August 7, 2016: "Audacity and Fish Food" by Ellen Foos "I feed my fish an extra pinch..."
August 6, 2016: "What My Autopsy Will Reveal" by Jen Karetnick "The glass houses of organs were bottles..."
August 5, 2016: "In Dreams I Ride a Bus" by Arlene Weiner "Because a bus is a house of many windows..."
August 4, 2016: "Elevator" by Philip Dacey "The elevator's out of service, shut..."
August 3, 2016: "This Is the Neighbor Kid Who Killed the Cat" by Cody Walker "This is the neighbor kid who killed the cat...."
August 2, 2016: "The Flying Phalangers" by Anaïs Duplan "You and I are filthy but it is..."
August 1, 2016: "Love poem" by Bob Hicok "The woman I love..."
July 31, 2016: "If The Dead Bird In The Gutter Rises Up" by Kate Angus "Tell me that this morning's not collusive..."
July 30, 2016: "Integrating the Shadow" by Melissa Studdard "I was a bird in the hand of God...."
July 29, 2016: "The Dog House" by Judith Skillman "In here again, head rubbing the ceiling..."
July 28, 2016: "Why Barbara Isn't Here" by Andrea Hollander "Because the casseroles stopped coming..."
July 27, 2016: "Apophatic" by Dan Beachy-Quick "Nothing changes nothing..."
July 26, 2016: "Long-billed Curlew (Numenius longirostris)" by Eleanor Stanford "Would it help to know that God..."
July 25, 2016: "Piecework" by Arne Weingart "It's a way of dealing with..."
July 24, 2016: "Advice to the Dog Sitter" by Connie Post "Remember the house key..."
July 23, 2016: "Nocturne (Tremors of the Earth)" by Gregory Kimbrell "Dear shadow, electric lights burn once more..."
July 22, 2016: "Ghost Encounter" by Annah Browning "From the perspective of a ghost..."
July 21, 2016: "Marriage" by Maya Pindyck "I married a piano..."
July 20, 2016: "Daisies vs. Bees" by Lucia Perillo "Who could not love the Shasta daisies, lining the walk..."
July 19, 2016: "'Do you think one should always follow one's heart?'" by Laura McKee "I was looking for a word and I was close..."
July 18, 2016: "Poltergeists" by George David Clark "They move my keys..."
July 17, 2016: "(Cove)" by Daniel Tobin "Sometimes it's no different than the sound of the surf..."
July 16, 2016: "White Ink" by Bernadette Cremin "He was the reason for cravats..."
July 15, 2016: "Pastoral" by Betty Adcock "Empty hayrick, nineteenth-century barn..."
July 14, 2016: "Myotis Lucifugus" by Rajiv Mohabir "Fear gallops from your open mouth..."
July 13, 2016: "Here at the OFH" by Kathryn Starbuck "I live in a place..."
July 12, 2016: "Pastoral" by Rose McLarney "Cattle are a black weight on the light sway of land that was once...."
July 11, 2016: "Bewilder" by Katrina Roberts "I'm the screen door always smacking open...."
July 10, 2016: "Communion" by Sally Stewart Mohney "Salvation can finally come..."
July 9, 2016: "Sea Currency" by Nicholas McLachlan "They say he's pouring money into the island...."
July 8, 2016: "Translation" by Jeffrey Morgan "If this town had a mascot, it would be the man..."
July 7, 2016: "The Frida Kahlo Tree: A Fable" by Catherine Bowman "She never felt so human..."
July 6, 2016: "Tingo (For Divorce)" by Jennifer Givhan "Your mother slaps a frenzy of honey on her plain soft bread..."
July 5, 2016: "Dark Forecast" by W. Nick Hill "Weather in the night..."
July 4, 2016: "Scrap Gold" by Zach Savich "Then all was vineyard, all was grape..."
July 1, 2016: "Suicide Hotline Hold Music" by Jessy Randall "We play cheerful music on the suicide hotline..."
June 29, 2016: "The Back Roads" by Jennifer Givhan "He is never ready when you pull up honking..."
June 28, 2016: "Amateur Hour (What Do Sad Songs Remind You Of?)" by Charlie Clark "The clouds here are beautiful in the manner of my wife's hands...."
June 27, 2016: "Framingham" by Darin Ciccotelli "Farms reticent enough..."
June 26, 2016: "The Prison Tourist" by Jessica L. Walsh "Where the prisoner burned..."
June 25, 2016: "Watershed" by Angie Macri "White violets, the food..."
June 24, 2016: "The New Trees" by Rosalie Moffett "The new trees rise up and up, fingering out, one cell..."
June 23, 2016: "Self as Suscipe" by Jane Huffman "In Catholic School, I drew Jesus on a dare...."
June 22, 2016: "Aphrodite in Los Angeles" by Michelle Bitting "Her hair was crazy with wind..."
June 21, 2016: "The Invisible Hand" by Darin Ciccotelli "When you visit the..."
June 20, 2016: "What Returns" by Cameron Awkward-Rich "So now winter is a place I visit..."
June 19, 2016: "Spindle, Lathe" by Renée Ashley "Thirst rose in her from a sitting position...."
June 18, 2016: "The Three Dancers, 1925" by Choman Hardi "The flawless woman stands on one foot..."
June 17, 2016: "My Wife's Back" by Sydney Lea "All naked but for a strap, it traps my gaze..."
June 16, 2016: "In The Passing Lane" by Pauline Uchmanowicz "The you inside of me today seems tangible...."
June 15, 2016: "Black Ants" by Fay Dillof "Unable to sleep..."
June 14, 2016: "Autumn Takes Inventory" by Gary McDowell "I have an extra pair of goggles, a grandfather..."
June 13, 2016: "My This, My That" by Sarah Brown Weitzman "To live in the moment is probably good advice...."
June 12, 2016: "here is an origami of us" by Allie Marini Batts "neatly creased, a crane. at any vertex, a sum, 180...."
June 11, 2016: "What I Remember" by Tracey Herd "is not the race itself but the evening..."
June 10, 2016: "To the Belly and Back" by Joel Ferdon "Brothers, he and I nestled under..."
June 9, 2016: "A Box of Records" by James Haug "Someone placed a box of records by the curb..."
June 8, 2016: "The First Time We Went Camping" by Fay Dillof "The road veered off..."
June 7, 2016: "How the End Begins" by Cynthia Cruz "My tenure as Queen..."
June 6, 2016: "Cave" by Mark Levine "I took my boy to hear an echo...."
June 5, 2016: "All These Things Are Not Without Their Meanings" by Sean Singer "Within you a red box with a needle...."
June 4, 2016: "the roots of a mountain" by Leia Penina Wilson "i run hard by this deep snow i know..."
June 3, 2016: "Psalm" by Jeff Hardin "I can't keep track..."
June 2, 2016: "Voice from Lascaux" by Richard Broderick "I was angry..."
June 1, 2016: "You're Back" by Eric McHenry "You went away and they went on..."
May 31, 2016: "We Return Sparkling" by Felicia Zamora "Spun this tendency to whirl, tendency to fall..."
May 30, 2016: "The Women" by Jane Hilberry "They're both Midwestern, awed by the gold..."
May 29, 2016: "The Commissioner of Dread" by Meg Johnson "have similar jobs, right?..."
May 27, 2016: "Ex Machina" by Camille Rankine "Every year is the year..."
May 26, 2016: "The Commissioner of Dread" by William Aarnes "There's this chance you'll come home one afternoon..."
May 25, 2016: "Time is a Horse" by Christine Gelineau "On the bus in Wales I happen..."
May 24, 2016: "Big Statement" by Aaron Anstett "Then the air looks wavy..."
May 23, 2016: "Another Country" by Jim Harrison "I love these raw moist dawns with..."
May 22, 2016: "How to Begin" by Catherine Abbey Hodges "Wipe the crumbs off the counter...."
May 21, 2016: "A Calculation of Dark" by Ruth O'Callaghan "In this ruined light - the dark leaking into the garden..."
May 20, 2016: "Caravaggio's Medusa As a Box of Nails" by Dennis Hinrichsen "Forty pounds of iron/brass/wood screws..."
May 19, 2016: "The Banderlog" by Andrew Glaze "At the nursing home, mischievous spidery creatures..."
May 18, 2016: "Hero" by Brandi George "All words collapse...."
May 17, 2016: "The Sky" by Natalie Shapero "Whatever I care for, someone else loves it..."
May 16, 2016: "Climb On Top of It" by Chessy Normile "I feel tiny like a crab apple...."
May 15, 2016: "Of Bees" by A.B. Jackson "Bees have a Commonwealth and regiment...."
May 14, 2016: "Tidal" by Lawrence Sail "From each drowned river..."
May 13, 2016: "Tonight the Character of Death Will Be Played by Brad Pitt" by Jaimee Hills "Gentle reader, you are not Brad Pitt...."
May 12, 2016: "All The Important People #1" by Timons Esaias "I almost took it up today..."
May 11, 2016: "How We Drowned" by Rob MacDonald "When the earthquake hit..."
May 10, 2016: "Now That the Children Are Grown" by Joanna Solfrian "and time seems wrapped up and bowed..."
May 9, 2016: "The Death Spread" by Tyler Brewington "A world where fall can be anything you want it to be...."
May 8, 2016: "Oceanward" by Russell Evatt "Nothing should hold so much..."
May 6, 2016: "Skin Doctor on a Nude Beach" by Carolyn Raphael "No one wants him here..."
May 5, 2016: "Tilikum" by Stuart Bartow "Waist or forearm clenched in maw..."
May 4, 2016: "The Philosopher Savant Contemplates the Dangerous Sun" by Rustin Larson "The tinsel under which I showered this morning..."
May 3, 2016: "I Have Always Wanted an Emu" by Sharon Mesmer "It takes guts to goose Johnny Carson..."
May 2, 2016: "Men Are From Marvel; Women Are From DC" by Tom C. Hunley "Worst. Therapy. Couch. Ever. I got off..."
April 30, 2016: "Hummingbirds of the Involuntary System" by Joan Colby "A tapestry of snakes and vines..."
April 29, 2016: "Unfinished" by Sharon Olinka "Your dream voice emerges...."
April 28, 2016: "Someday I'll Love Ocean Vuong" by Ocean Vuong "Ocean, don't be afraid...."
April 27, 2016: "When John Berryman Faints in Front of the Picasso in the Museum of Modern Art" by Amy Newman "When John Berryman faints in front of the Picasso..."
April 26, 2016: "Post-Elegy" by Wayne Miller "You were the vanishing point..."
April 25, 2016: "the girls" by Tasha Golden "- their lips were blooming, purple..."
April 24, 2016: "Mr. Rogers is Flipping You Off" by Marci Rae Johnson "- Mr. Rogers puts his pants on one leg..."
April 22, 2016: "His Grace Asleep and Waking" by Carl Phillips "- Despite having been raised mostly to cause..."
April 21, 2016: "Suffer the Shriveled of Spirit to Curse at You" by Charles Harper Webb "Does not the world-that fat lout-..."
April 20, 2016: "To Orpheus" by Carl Dennis "Even now, when accepting loss is considered..."
April 19, 2016: "I, hermit" by Bob Hicok "People scare me — most people and most..."
April 18, 2016: "What Drives Us" by Beth Gylys "He was like the key to a cellar..."
April 17, 2016: "Leda Burning, Immendorf Palace, 1945" by Alison Prine "the SS soldier..."
April 16, 2016: "Song on the Waterfront" by Alison Prine "I was here before the shed came down...."
April 15, 2016: "Argonautica" by Jason Zuzga "I unwind some helixes on the beach and slither..."
April 14, 2016: "Protocol" by Alissa Quart "We can't forget our time...."
April 13, 2016: "Boats Named Women" by Rosa Lane "Fishermen call them women..."
April 12, 2016: "Ninth Elm" by Margaret Hanshaw "In my dream the deer are surviving on tangerine-colored..."
April 11, 2016: "Dark Skies Save Lives" by Victoria McArtor "of sea turtles..."
April 10, 2016: "In The Democracy" by Colleen O'Brien "My father went to the mirror..."
April 9, 2016: "Tenet Meadows" by Robert Ostrom "Soon the committee members..."
April 8, 2016: "Your Daily Horoscope" by Nik De Dominic "You have a moon in your second house..."
April 7, 2016: "Sodden Stars" by Sarah Messer "Finally, at the wedding reception..."
April 6, 2016: "Sodden Stars" by Brian Swann "In my high meadow unnaturally sweet with thyme..."
April 5, 2016: "Stairway to Heaven Sonnet" by Denise Duhamel & Maureen Seaton "Florida's state bird is the crane, by which we mean..."
April 4, 2016: "Apron Strings" by Beth Gylys "I have lied about my mother...."
April 2, 2016: "Forgive Me" by Laverne Frith "if I do not accept splitting wood..."
April 1, 2016: "A Whale's Heart" by Matthew Minicucci "There's a sadness that smells..."
March 31, 2016: "Like an Arrow that Feels" by Michael Robins "Candor shoots a wink, heart & pang..."
March 30, 2016: "Glass Box" by Sandra Simonds "Today, I think I can do this for you; I can make this box for you...."
March 29, 2016: "Wave—Particle" by Laura Bylenok "I have graven you upon..."
March 28, 2016: "Three-Hearted Poem" by Dean Young "There's a slight knock at the door..."
March 27, 2016: "Icebergs, Ilulissat" by Jean Valentine "In blue-green air & water God..."
March 26, 2016: "Lullaby" by Kristen Case "All night the bareness of things presses in..."
March 25, 2016: "The 26-Hour Day" by Olivia Clare "It is black bear o'clock..."
March 24, 2016: "My Beloved is Mine and I Am" by Dan Rosenberg "still circling the airport like a moth..."
March 23, 2016: "Nugatory" by Douglas Piccinnini "the "correct" channel in detail..."
March 22, 2016: "Fun House" by Jennifer Willoughby "Tonight I am getting smaller..."
March 21, 2016: "Song with Peacock" by Rachel Moritz "Considering how a subject becomes an object without voice..."
March 20, 2016: "No More Water" by Joyce Peseroff "God so loved the world..."
March 19, 2016: "Soundings" by Marc Frazier "Now that nights are warm..."
March 18, 2016: "Detail" by Barbara Claire Freeman "Unslide a door you're not allowed..."
March 17, 2016: "the boy detective disbpj682s his parents having sex" by Sam Sax "take a sound. stretch it into the most horrible..."
March 16, 2016: "Dispatch the Flies" by Andrea Baker "A black finch sits on a black branch never wanting..."
March 15, 2016: "The Line" by Margaret Ross "Listen to the night give its bodies..."
March 14, 2016: "Giant Slalom" by Erin Rodoni "The race is won or lost in shavings of second. Now: The space..."
March 13, 2016: "Semicolons" by Lesley Wheeler "Samaras, sticky tender things, helicopter..."
March 12, 2016: "What Is Missed" by Max Cohen "I tried to plant flowers. Nothing gained...."
March 11, 2016: "The Idea" by Matt Morton "Attend to what melts: what redly blooms, then wilts...."
March 9, 2016: "Translation" by Jeffrey Morgan "The wind is groping trees again. This is what happens..."
March 8, 2016: "Nazi Art" by Jennifer L. Knox "The Nazi artist wasn't really a Nazi. He simply made Nazi..."
March 7, 2016: "Charity" by Sarah Estes "During the moment of crisis, hands..."
March 6, 2016: "At the Sign of the Skull" by Jordan Zandi "At the reservoir..."
March 5, 2016: "Tangle" by Christianne Balk "As your broad-stemmed green slowly..."
March 4, 2016: "It's Not The Bed That's a Boat" by Corinna McClanahan Schroeder "but our sleep. On a rumple..."
March 3, 2016: "Careo" by Lisa Fay Coutley "Which means I've started watching..."
March 2, 2016: "Easter Island" by Pamela Alexander "Strangers on wooden islands..."
March 1, 2016: "Easterhouse (Wyoming)" by G. C. Waldrep "Sometimes within the natural, a little love is heard...."
February 29, 2016: "Matryoshka (as Madness)" by Alexandra Teague "If you could start..."
February 28, 2016: "Are You The Wine" by Reeves Keyworth "Are you the wine, dear heart..."
February 27, 2016: "The Bears Come Home" by Dannye Romine Powell "No way you could've known..."
February 26, 2016: "Instructions for Going Unnoticed" by Jennifer Moore "To disappear, become water. From the faucet..."
February 25, 2016: "After I Lost You" by Iliana Rocha "Night's thumb rubs the television screen..."
February 24, 2016: "Every Place I've Ever Lived Is Gone:" by Rob Carney "pecan groves outside of Lafayette..."
February 23, 2016: "Rise of the Novel" by Mary Biddinger "Your novel wintered in the East Village..."
February 22, 2016: "Benediction Ending with Stray Dogs" by Andrew Miller "Lord, forgive me my love of abandoned things...."
February 21, 2016: "Chorus" by John E. Glowney "Not that I think that we should linger..." <<br>February 20, 2016: "Abuelo" by Cecilia Llompart "How little we know, in the end. That a boat can stall..."
February 19, 2016: "After the Girl" by Amy Woolard "It's just a chapped lip that won't stop bleeding. Let me..."
February 18 2016: "Observations from The Base" by Julie Bloemeke "The problem with heights..."
February 17 2016: "The Horses" by Kenneth Hart "spend nearly all day with..."
February 16 2016: "To Avoid a White Day" by Jeanne Marie Beaumont "Death settles nothing. Let's get that straight...."
February 15 2016: "Of Thee I Sing" by Ocean Vuong "We're riding in the back of the black..."
February 14, 2016: "Half-Finished Houses" by D. Nurkse "No-Name stuck a thumb in my eyes...."
February 13, 2016: "Wandering Dog" by Pat Hale "A golden retriever slips into the scene..."
February 12, 2016: "The Mall Age" by Erin Rodoni "Thank you stars for this wilderness..." <<br>February 10, 2016: "Exhibit A" by Adam Clay "Would it be enough to suggest..."
February 9, 2016: "Funeral in Vermont" by Andrea Hollander "So much hurling snow and the only colors..."
February 8, 2016: "How It Is With Us, And How It Is With Them" by Mary Oliver "We become religious..."
February 7, 2016: "Masterwork" by Callista Buchen "I give over, undoing like a knapsack..."
February 6, 2016: "Heirloom" by Anna George Meek "I inhabit lace, and delicate folds...."
February 5, 2016: "Concord" by Lisa Bickmore "at leaf lift, fat fruit falling..."
February 4, 2016: "Your Days are Waiting" by Dave Harrity "There's certainty made in the calm of a river..."
February 3, 2016: "Vow" by Dot Devota "As one who has slept..."
February 2, 2016: "Medusa" by Sarah Holland-Batt "I have always loved the translucent life..."
February 1, 2016: "Departed Cordelia" by Katharine Whitcomb "My father said, You are a spirit. Where did you die?..."
January 31, 2016: "The Needle, The Thread" by Danielle Cadena Deulen "What am I suppose..."
January 30, 2016: "Absence of Red" by Lori Lamothe "A carpet of shoes..."
January 29, 2016: "The Death of the Oscar Mayer Wiener Girl" by Sass Brown "From state to state I rode atop the burnished bun..."
January 28, 2016: "Resident" by Elaine Sexton "I take steel blue..."
January 27, 2016: "The Calf" by Shane McCrae "Lord I have eaten and I don't..."
January 26, 2016: "Chest of Drawers" by Frank X Walker "You call it needing to move furniture..."
January 24, 2016: "Graph Paper" by Roy Mash "Once the truth was gooey thunder. A wad..."
January 21, 2016: "O, Grief" by Patty Paine "Every day the white-hot..."
January 20, 2016: "Noah, to His Dove" by Leah Falk "With your wings of paper, fly, my bird, and find..."
January 19, 2016: "Father" by Jessica Piazza "A door is alarming, left open. A leaving..."
January 18, 2016: "Summer" by Randall Mann "The job I chose..."
January 17, 2016: "'It's Been a Week" by Maria Mazziotti Gillan "This year has been a year like that for me, you, already three..."
January 16, 2016: "Jesus's Brother" by Charles Rafferty "It was difficult living..."
January 15, 2016: "Slutty Pumpkin" by Sarah Howden "As you lay here, half empty beers..."
January 14, 2016: "Dawn" by Peter Neil Carroll "I see it coming like a banner. First light..."
January 13, 2016: "Manners of the Flesh" by Yvonne Zipter "If I lift my eyes toward heaven..."
January 12, 2016: "Door of Birds" by John A. Nieves "When the hard wind finds the high..."
January 11, 2016: "Invention No. 7 in e minor" by Hyejung Kook "What time was it? The wind gusted..."
January 10, 2016: "The Devil's Villanelle" by J. R. Solonche "I hear you want to write a villanelle...."
January 9, 2016: "Our Refrigerator to Søren Kierkegaard, Chef De Garde Manger" by Scott Draper "I work so hard to keep the water away...."
January 8, 2016: "The Confessions of Eulene" by Carolyne Wright "I eat too many Twinkies...."
January 7, 2016: "Dear Auduboness" by Fritz Ward "The silence between us is measured..."
January 6, 2016: "Flowers" by Albert Goldbarth "Ah, the soul . . . that taxi driver...."
January 5, 2016: "Aviary" by Miriam Kotzin "My heart had become home..."
January 4, 2016: "Harbingers" by Gregory Djanikian "Always the small before the large..."
January 3, 2016 (A 2015 Favorite): "Demolition Psalm" by Benjamin Goldberg "Too often sledgehammers are the answer..."
January 2, 2016 (A 2015 Favorite): "Ordinary Citizens" by Mary Biddinger "When you are taught never to taste..."
January 1, 2016 (A 2015 Favorite): "On Hearing of Your Hearing Loss" by Jessica Goodfellow "You heard the last trapdoor close..."
December 31, 2015 (A 2015 Favorite): "Antlers in the Conference Room" by Lee Upton "It's not loud at first around a crowd of us..."
December 30, 2015 (A 2015 Favorite): "Women Defending Castle with Bow and Crossbow" by Christine Stewart-Nuñez "Only posies? Without arrows..."
December 29, 2015 (A 2015 Favorite): "Nyquil" by Timothy Donnelly "Everyone had been going on about the wind..."
December 28, 2015 (A 2015 Favorite): "For the Cliff that Is Leaving Us" by Amy Sparks "It's not shearing off or making..."
December 27, 2015 (A 2015 Favorite): "Banality" by Gregory Djanikian "There's something to be said for banality..."
December 25, 2015: "How to Make a Birthday Cake" by Sarah Pemberton Strong "Put one granule of sugar in your mouth...."
December 24, 2015: "Circle" by Bruce Bond "So when I arrived in hell, the sign said..."
December 23, 2015: "Algebra of the Sky" by David Hernandez "I am bored with all this emptiness, God said..."
December 22, 2015: "In Its Body" by Karina Borowicz "The snow taps a pattern..."
December 21, 2015: "Economica" by Tony Hoagland "Or is it border-patrol duty dawn to dusk..."
December 20, 2015: "Do Birds Sing from Sheer Exuberance" by Paul Jenkins "Or is it border-patrol duty dawn to dusk..."
December 19, 2015: "Beauty Be" by MRB Chelko "fogged each a distinct cataract blue..."
December 18, 2015: "Pond" by Bianca Lech "sticking my head into..."
December 17, 2015: "Man" by Rebecca Lehmann "Day-born, man springs into the demarcated forest..."
December 16, 2015: "This Little Piggy" by Adam Vines "Like a cat lured by its tail..."
December 15, 2015: "Upton's Field" by Leslie Adrienne Miller "Even then she guessed they were mostly..."
December 14, 2015: "Mind in Flock, Mind Apart" by K. A. Hays "They scatter high, the grackles. What's to know..."
December 13, 2015: "Room Key" by David Lehman "I find you here, my lord Ares, god of strife..."
December 12, 2015: "Plane Full of Soldiers" by Richard Newman "[5:50 am, a week before Christmas...."
December 11, 2015: "It Does Kind of Burn. Goodbye." by Henry Crawford "[he was burning] and [he was trying to tell us something]..."
December 10, 2015: "The Night and the Cold" by Charles Simic "Torturers with happy faces..."
December 9, 2015: "Sugar" by Hadara Bar-Nadav "Secret boxes..."
December 8, 2015: "the landscape" by Zach Savich "the landscape isn't over..."
December 7, 2015: "The Death of Edward Hopper (1967)" by Campbell McGrath "Night after night the foghorn..."
December 6, 2015: "O Mercy Me" by Rebecca Gayle Howell "The dirt storms regular now..."
December 5, 2015: "Nashville After Hours" by Ada Limón "Late night in a honky-tonk, fried pickles..."
December 4, 2015: "Sidewalks" by Allison Joseph "Why should I be the one who walks afraid..."
December 3, 2015: "Rings" by Ricardo Pau-Llosa "Distance gels the ghostly into fictions..."
December 2, 2015: "Lambing" by Luke Hollis "Velvet hide of the still lamb's muzzle..."
December 1, 2015: "NyQuil" by Timothy Donnelly "Everyone had been going on about the wind..."
November 30, 2015: "Hotel" by Ruth Madievsky "Whenever I wonder whether our bodies..."
November 29, 2015: "Before Spring" by Megan Peak "It's still cool enough to let out a breath and see..."
November 28, 2015: "Remember, Body" by Jessica Durham "Remember, body, all of your houses..."
November 27, 2015: "Two Whooping Cranes Are Found Shot Dead in Hopkins County" by Anna B. Sutton "I've never been close enough to a man..."
November 26, 2015: "The Cracking Place" by Ruth Foley "If the old rule was to fight the shattering..."
November 25, 2015: "On Hearing of Your Hearing Loss" by Jessica Goodfellow "You heard the last trapdoor close..."
November 21, 2015: "Ode to Chronic Insolvency" by Thomas Lux "I lived in an apartment..."
November 20, 2015: "Ascension" by Philip Levine "Now I see the stars..."
November 18, 2015: "Snow" by Nellie Bridge "The man acted badly, by all accounts..."
November 17, 2015: "Smetana" by Bruce Bond "When an ear creates its own private pitch..."
November 16, 2015: "The Desired Change Will Occur" by Bill Carty "I release a magenta tetragonal lattice kite..."
November 15, 2015: "Twins" by Brian Strang "fall at the feet of the mother of twins..."
November 14, 2015: "Love" by Rae Gouirand "This is the crack: I don't have to ask..."
November 13, 2015: "Ostrichland" by Kristin Robertson "Before I went full-on, pinioned-wing crazy..."
November 12, 2015: "Grandeur in a mug of wine" by Alexis Pope "day opens wide..."
November 11, 2015: "Pigeons" by Devon Moore "Saw an old love..."
November 10, 2015: "Indoor Tundra" by Julie Hanson "The little that happens happens so slightly...."
November 9, 2015: "Forced Analogy" by John Estes "When at last occurs..."
November 8, 2015: "Squall" by June Rockefeller "I once watched a storm cross a pasture...."
November 7, 2015: "Light" by Ottilie Mulzet "The light gradually eats away at..."
November 6, 2015: "Fishing in the Dark" by Rob Griffith "The Mississippi night begins to pale..."
November 5, 2015: "Singlehanded" by Matt Salyer "Black apertures in a field of ghost..."
November 4, 2015: "Welcome to North Fork" by Matt Mortonr "Hello, this is our town. We built it..."
November 3, 2015: "Arrowhead" by Tasha Cotter "To understanding the word enemy, imagine..."
November 2, 2015: "Ritual Training: Lake Erie, 2003" by Alexis Pope "Interested in nothing is how I explained myself..."
November 1, 2015: "Meditation: On Being a Mystery to Oneself" by Carl Phillips "The oars of the ship called Late Forgiveness lift..."
October 31, 2015: "Tamerlion" by Kasey Erin Phifer-Byrne "I still felt them..."
October 30, 2015: "Elegy to a Black Bear Head Poorly Stuffed and Mounted" by Charlie Clark "Whoever did this must be..."
October 29, 2015: "Demolition Psalm" by Benjamin Goldberg "Too often sledgehammers are the answer..."
October 28, 2015: "Driving to Work" by A. M. Brandt "Here comes the old man with his coffee..."
October 27, 2015: "Trinity" by Bruce Bond "Small things have a different logic to them...."
October 24, 2015: "The Hunters, The Woods" by Caroline Knapp "A letter does not arrive...."
October 23, 2015: "Ordinary Citizens" by Mary Biddinger "When you are taught never to taste..."
October 22, 2015: "Like An Oyster Opening" by Caroline Manring "Happycakes, grimy brains..."
October 21, 2015: "There Are Days" by Julie Suk "I do nothing but watch the birds..."
October 20, 2015: "Field Religion" by Kathleen Hellen "A woman I knew (a neighbor)..."
October 19, 2015: "Field Religion" by Doug Ramspeck "The old men fishing at the river..."
October 18, 2015: "Elegy for the Hall of Health" by Lucille Lang Day "Little museum with the heart that opened..."
October 17, 2015: "Zombies All Around" by George Guida "They fall forward through heavy brush..."
October 16, 2015: "[Thought back to that first]" by Simeon Berry "Thought back to that first..."
October 14, 2015: "Wolf Pack" by Ronald Wallace "One night when I was twelve and alone in the..."
October 13, 2015: "[Songbirds]" by Aaron McCollough "Songbirds. Leaves steeped till sour...."
October 12, 2015: "[ body, defeat, chiaroscuro, memory ]" by Jenny Drai "I know that you stained me..."
October 11, 2015: "A Judge Orders The Opening of Federico García Lorca's Grave" by Ray Gonzalez "Leave the dead alone...."
October 10, 2015: "Odyssey" by Gary Glauber "In my line of work, nuance is dangerous...."
October 9, 2015: "The Old Ones" by Sonja James "In a solitary flash..."
October 8, 2015: "The Angels of the Resurrection" by Lynn Emanuel "Even when it's become a piece of furniture..."
October 7, 2015: "Nobody Knows" by Marsha de la O "We had to imagine you even then, Ramon, your star lost..."
October 6, 2015: "Instead" by Rick Bursky "We taught our horses to be wild, our dogs to shoot guns...."
October 5, 2015: "Home Fires" by Ada Limón "Crowned newly with a fearsome cutting..."
October 4, 2015: "Autogeography" by David Ebenbach "Finally, the body is littered with landscapes..."
October 3, 2015: "Confession of a Bird Watcher" by Chard deNiord "The windows are dressed in feathers where the birds have flown against them..."
October 2, 2015: "Coyotes" by Jacqueline Marcus "They must have taken the moon with them..."
September 30, 2015: "Radiant Reflection" by Matt Hart "And commences, some suddenly, some..."
September 29, 2015: "The One True Thing" by Noelle Kocot "Today a turtle..."
September 28, 2015: "The Insomniac" by Charles Simic "There's a pond, a man said..."
September 27, 2015: "Cloon" by Ben Howard "How well it imitates, this Irish word..."
September 26, 2015: "The Excommunicated: Sea Anemones" by Cara Chamberlain "Animals disguised..."
September 25, 2015: "Lost Lands" by Judith Barrington "The thinking, old and new, is still about loss..."
September 24, 2015: "Mrs. Cavendish, Hope, and Other Four-Letter Words" by Stephen Dunn "Mrs. Cavendish, let's continue, out of habit, to expect..."
September 23, 2015: "Marriage Flesh of My Flesh, Bone of My Bone" by Marcela Sulak "A bone stretched to its full length, in its private..."
September 22, 2015: "My Accent" by Goran Simić "I love my accent, I love that wild sea..."
September 21, 2015: "Upon the Thirthieth Anniversary of Hank Aaron Surpassing Babe Ruth as All-Time Homerun King" by TJ Beitelman "The sky opened in the ten minutes it took to fete..."
September 20, 2015: "Horses Dream of Horses" by Nancy Reddy "May I call you..."
September 19, 2015: "The Death of the Snake Handler" by Kathleen Driskell "He was buried with his good book..."
September 18, 2015: "Love Poem with Snake Handler & Church of God with Signs Following" by Casey Thayer "Not blood, the watery red handprint..."
September 17, 2015: "Harping" by Judy Rowe Michaels "While most of us are grieving..."
September 16, 2015: "Lorazepam" by Sam Sax "i don't know shit..."
September 15, 2015: "Blustery" by Neil Shepard "Blustery 25-below, 0 Walt, I wouldn't go..."
September 14, 2015: "Banality" by Gregory Djanikian "There's something to be said for banality..."
September 13, 2015: "Gatekeeper" by Daniel Y. Harris "From the gate, another gate behind..."
September 12, 2015: "What I Asked For" by Daryl Muranaka "Our last afternoon..."
September 9, 2015: "Patriarch" by Rebecca Morgan Frank "The father is the mother of absence. Ina..."
September 8, 2015: "The Exotics" by Kate Gaskin "What was it you said..."
September 7, 2015: "Poetry is not adornment. a truth" by Siwar Masannat "I don't see how you, pried..."
September 6, 2015: "Orpheus, Resigned" by Jan Bottiglieri "I sang beauty over and she stayed...."
September 5, 2015: "Yes, But More Animals" by Gale Marie Thompson "I am here dreaming of the Okavango, of lean times...."
September 4, 2015: "Kite" by Dore Kiesselbach "It took three hands to hold and knot the line..."
September 2, 2015: "Wreck" by Robin Beth Schaer "Hammered by stars, the island bides..."
September 1, 2015: "[That]" by Leslie Harrison "That this is the morning in which nothing much..."
August 31, 2015: "Women Defending Castle with Bow and Crossbow" by Christine Stewart-Nuñez "Only posies? Without arrows..."
August 30, 2015: "What Breathes Us" by Barry Spacks "Regards to the day, the great long day..."
August 29, 2015: "The Birds That Night" by Judy Rowe Michaels "The birds that night were saying No..."
August 28, 2015: "Shrine for Every Part of You" by Jen Currin "In discord..."
August 27, 2015: "Creation" by J. P. Dancing Bear "At dawn, we let our hybrids fly free of their cages and watched..."
August 26, 2015: "Poem for the Giraffe Marius" by Christopher Kempf "Because, they said, genetics. Et..."
August 25, 2015: "Antlers in the Conference Room" by Lee Upton "It's not loud at first around a crowd of us..."
August 24, 2015: "Passage" by Caylin Capra-Thomas "It's hard to tell what will be important. The river..."
August 23, 2015: "Losing the Words" by Ruth Thompson "Wantons, they'd give themselves to anyone!..."
August 22, 2015: "Hive" by Eileen Moeller "She feels the tireless..."
August 21, 2015: "In which rooms do we put what we can't stand to remember?" by Allison Funk "In his memory palace, Matteo Ricci..."
August 20, 2015: "In the Home for Elderly Vehicular Manslaughterers by the Sea" by Paul Hostovsky "The guilt, like the sand, is in everything..."
August 19, 2015: "The Patience of the Land Mine" by Okla Elliott "Weeds grow over rusty death..."
August 18, 2015: "Hugs" by Toma&#382 Šalamun "Let's say, through the crenel, little..."
August 17, 2015: "The Feeling" by Ari Banias "Each spring, a cloud travels up from the south..."
August 16, 2015: "The Dead' s Bright Copperas" by Sarah Sousa "Could it be held in a bottle like smoke..."
August 15, 2015: "Cenobites" by Orlando Ricardo Menes "Heaven is bone dust and iodine clouds..."
August 14, 2015: "Against arranged line & proportion, in defiance of" by Monica Berlin & Beth Marzoni "scale, favoring curve & bend, we'd give..."
August 13, 2015: "I Went to the Market" by Michael Bazzett "I went to the market to sell this..."
August 12, 2015: "The Cardboard Fawn" by L.S. Klatt "While it is living, while it is vital, the cardboard fawn folds itself..."
August 11, 2015: "The Storm" by Mairi MacInnes "Juddering, heaving blasts..."
August 10, 2015: "Dürer in the Valley of Oleanders" by Kyle McCord "One wastes time..."
August 9, 2015: "Starstruck" by Kate Bernadette Benedict "We defined our eyes with Sophia's kohls..."
August 8, 2015: "Haunted" by Gail White "My mother was burned, not buried..."
August 7, 2015: "a pathologist's prayer" by Gail Waldstein M.D. "what I see first is a child's corpse..."
August 6, 2015: "Dusk Waitress" by Claire Millikin "At the end of childhood, I worked in a restaurant...."
August 5, 2015: "Manifesto for Tumor and Poem" by Jo Ann Clark "It must be home-and slowly-grown..."
August 4, 2015: "Revenant" by Randolph Thomas "A naked woman walks out of the water..."
August 3, 2015: "Letter from Egg Lake Road" by Erin Malone "It troubles me to tell you the sky today..."
August 2, 2015: "Obsession" by Catherine Breese Davis "Tenacious, parasitic ghost..."
August 1, 2015: "Come Quietly Fond Memories" by Melanie Sevcenko "The taxidermist looked at the creamy musculature of cumulus..."
July 30, 2015: "The Taxidermist & the Cloud" by Michael Bazzett "The taxidermist looked at the creamy musculature of cumulus..."
July 29, 2015: "Animal Space" by Sarah Rose Nordgren "The bush sings brightly by..."
July 28, 2015: "koalas" by Jan Wagner (tr. David Keplinger) "so much sleep in only one tree..."
July 27, 2015: "I Also Do Impressions" by D.A. Powell "I am a restless soul born of a restless man..."
July 26, 2015: "The Ship Builder" by Nancy Scott "Perhaps by a quirk of hormonal imbalance..."
July 25, 2015: "Tide Pool" by Mary Zeppa "Flat fish the color..."
July 24, 2015: "Manic" by Abdul Ali "the fire escape cat calls..."
July 23, 2015: "Baseball" by Paul Pines "God sometimes speaks to me with the voice of Carl Furillo..."
July 22, 2015: "The Ghost Horse" by Re'Lynn Hansen "We were going to get a horse...."
July 21, 2015: "[And behind me lies a man]" by Julie Carr "And behind me lies a man..."
July 20, 2015: "Mawpin" by Brandon Courtney "My mother unfolds..."
July 19, 2015: "I" by Zachariah Wells "Such a slim barrow into which to stuff..."
July 18, 2015: "Memo to the Girl in the Body of a Boy" by Susan Terris "if bone and bone were split..."
July 17, 2015: "How to Refund Your Identity" by Nicholas Wong "if bone and bone were split..."
July 16, 2015: "when we all up and vanish at last" by Andrew Michael Roberts "may our abandoned chickens..."
July 14, 2015: "Vernal" by Rebecca Foust "Some things we believe cannot be redeemed...."
July 13, 2015: "Song" by Dan Beachy-Quick "To put the moon back in a song. To put back the sun..."
July 12, 2015: "Dreams" by Richard O. Moore "I had hoped for clarity..."
July 11, 2015: "The Nemesis of Weekends" by Eric Ekstrand "Monday through Friday..."
July 10, 2015: "For Knives, Bridges, and Balconies" by Devon Moore "The pears I bought and put in the glass bowl are cinnamon stick red..."
July 9, 2015: "elegy" by Marty McConnell "We love who we can love, and the rest..."
July 8, 2015: "Poetics" by Mark Leidner "A device designed to detect delusions of grandeur..."
July 7, 2015: "Offering" by Stevie Edwards "This is what I have to give you. Leftovers..."
July 6, 2015: "Two Selves in Springtime" by Lauren Haldeman "Two selves dry myself with the moveable lawn. Two selves..."
July 5, 2015: "There Was a Deer Whom the Carthean Nymphs Held Sacred" by Kathleen Halme "I was a god in that body...."
July 4, 2015: "Cerberus and Persepone" by Ellen Kombiyil "It's audible to the three-headed dog..."
July 3, 2015: "Penultimate Poem" by Matthew Zapruder "Let us walk one more time very slowly..."
July 2, 2015: "Twenty Weeks" by Jennifer K. Sweeney "We peeked into the fishbowl galaxy today..."
July 1, 2015: "The Jealous Gods" by Joseph Green "When He made the Big Bang..."
June 30, 2015: "Sword Swallower" by Jenny George "The soul enters the body..."
June 29, 2015: "Doing the Loop" by Andrea Cohen "The rules are made in factories...."
June 28, 2015: "My Herculaneum" by Jennifer Franklin "When I arrived, I thought I knew how to live...."
June 26, 2015: "Neanderthal" by Jeffrey Brown "Red disk, handprint..."
June 25, 2015: "Self-Portrait as a Child's Stick Figure Drawing on a Refrigerator" by Tom C. Hunley "Often I'm a musical instrument..."
June 24, 2015: "Jerusalem" by Samantha Reiser "In the dark city, the roads unwound themselves..."
June 23, 2015: "In Disbpj682y Park" by Sonia Greenfield "The hummingbird follows me..."
June 22, 2015: "Aubade" by Meg Day "As if one is a shadow stitched to the other..."
June 21, 2015: "September" by Deborah Landau "Dazzling emptiness of the back green end of summer no one..."
June 20, 2015: "Tranquility Pike" by Joshua Butts "A flash across the windshield at late day..."
June 19, 2015: "Landscape with Fruit Rot and Millipede" by Richard Siken "I cut off my head and threw it in the sky. It turned..."
June 18, 2015: "Pictograph: Falling Buffalo" by Melissa Kwasny "Finger-pads pawed the crusted stone..."
June 17, 2015: "34." by Sally Keith "In Spain, the table we ate around was rectangular...."
June 16, 2015: "Dumb" by Jo McDougall "You would think the dog..."
June 15, 2015: "Red Fox" by Robert Aquinas McNally "No one in town dares speak..."
June 14, 2015: "Back Porch, 1862" by Katie Bickham "The woman tugged her soft robe around herself..."
June 13, 2015: "Going Under" by Anne Marie Macari "The meat inside the earth is packed..."
June 12, 2015: "Hearing Sylvia Plath's Voice, circa 1962" by Parneshia Jones "I expected something tragic...."
June 11, 2015: "A Theme Song That Never Gets Old" by Christopher Citro "We keep a bear above our bed...."
June 10, 2015: "Advice from the Robot Scientist's Daughter" by Jeannine Hall Gailey "After all, the moon has fallen asleep and you are alone...."
June 9, 2015: "Interval" by William Stobb "It shouldn't be rare, this ability..."
June 8, 2015: "Thou" by Joshua McKinney "While I stood there, bewildered..."
June 7, 2015: "Memory Is the Rig" by Rodger Moody "I can't erase Interstate So from memory...."
June 6, 2015: "Catholicon" by Steve Mueske "Some say the worth of a bird..."
June 5, 2015: "Will You" by Kathryn Rantala "Wolf heavy..."
June 4, 2015: "On the Island where I come from" by Nin Andrews "women rule. They run the country, control the wealth, and decide who..."
June 3, 2015: "Regretfully Yours" by Jessica Goodfellow "Who knows a burden better than a willow?..."
June 2, 2015: "My Father Dreams of Horses" by Susannah Nevison "If your daughter is born..."
June 1, 2015: "Report (1)" by Diane Glancy "It moved inside us..."
May 31, 2015: "Remove All Dads" by Michelle Peñaloza "People do not laugh at our dead dad jokes...."
May 30, 2015: "Heimlich for a Heavenly Windpipe" by George David Clark "Like ice-cold cola in its transit through a plastic straw..."
May 29, 2015: "The Cleanliness of Porn Stars" by Jay Nebel "Suppose the desert feeds on a mammoth..."
May 28, 2015: "Distant Buffaloes" by Carol Potter "How you feel about any one thing at any given moment..."
May 27, 2015: "Patriot" by Laurie Saurborn Young "Mostly Americans, my friends are getting married..."
May 26, 2015: "The Great Troublemaker Thinks About the Soul" by Sigman Byrd "I wait for you, monkeyshine..."
May 24, 2015: "Island, With Goats" by Rose Solari "The hard-hooved, thick-furred bodies packed..."
May 23, 2015: "Saturday" by Lex Runciman "Light squares the windows...."
May 22, 2015: "Looking at Playboy with My Boyfriend" by Yvonne Higgins Leach "Each of their perfections..."
May 21, 2015: "Garment Industry" by Jehanne Dubrow "My mother lifts a seam ripper, its miniature..."
May 20, 2015: "Breathing" by Ellery Akers "I love to feel as if, I'm just another body, a breather along with the others..."
May 19, 2015: "Ghost Sycamore" by Cecilia Woloch "The winter I knew you weren't coming back..."
May 18, 2015: "Prophesying to the Breath" by Maryann Corbett "I'm tired of it, this labored breathing. Tired..."
May 17, 2015: Two poems by Jaime Brunton & Russell Evatt "In this land vines slip and weave into vines..."
May 16, 2015: "Blackberry Buzzing" by Maria Terrone "I love the feel against my hip or hand..."
May 15, 2015: "For the Cliff that Is Leaving Us" by Amy Sparks "It's not shearing off or making..."
May 14, 2015: "Gull with Telephone Wire" by Lynne Potts "She painted a boat on the flat of the harbor..."
May 13, 2015: "Nethering" by Peter Cooley "Heaven is only my next moment here..."
May 12, 2015: "Motor By" by Emily Wolahan "You never said northern air was a cure-all..."
May 11, 2015: "Parsnips" by Eleanor Stanford "Late sown, they grow..."
April 30, 2015: "The Dream of Parsnips" by Kimiko Hahn "Do I wish for a box of cigars-or dynamite?..."
April 29, 2015: "Always Throw the First Fish Back" by Jynne Dilling Martin "The world resembles a phantom vessel destined..."
April 28, 2015: "What's Owed" by Dan Rosenberg "When I carry you..."
April 26, 2015: "Dog Heart" by Noel Crook "He lies still, breath clouding the slate tiles..."
April 25, 2015: "energy" by Beth Bachmann "Sometimes, after snow, you find yourself in a field..."
April 24, 2015: "The Gentleman Hunters Run Their Hounds" by John Hoppenthaler "Let's hasten through this early spring plague..."
April 23, 2015: "Octopus Vulgaris" by Nicky Beer "The tank bubbles intermittently..."
April 22, 2015: "The Old Happiness" by Michael Dennis Browne "bring back the old happiness..."
April 21, 2015: "Rear View Mirror" by Joan Murray "If you'd seen her there, trying to rise, you'd understand..."
April 20, 2015: "Bucolic (After Heavy Rain)" by Richard Foerster "Ah, this lush life..."
April 19, 2015: "Numbering in the Many" by Brandon Kreitler "God liked it when I brought my nets to the shore...."
April 17, 2015: "If We Must be Symbolic" by Bryan Narendorf "What floats in the air is foundling and sleight..."
April 16, 2015: "Casualty Notificaton" by Jehanne Dubrow "Switch channels, stop..."
April 15, 2015: "Field Design" by Rebecca A. Spears "We have no roof to contain the small flock..."
April 14, 2015: "Limantour" by Rebecca Black "Scrim of trees..."
April 13, 2015: "Monkey Island" by Kathleen McGookey "The monkeys inside me are sick of speaking the wrong..."
April 12, 2015: "Manatee" by Robert J. Levy "Not everything's deep. Like this manatee..."
April 11, 2015: "Morning Song" by James Reiss "I will button my shirt wrong...."
April 10, 2015: "Terms of Service" by Sean Bishop "The signed agrees to breath, to the lungs' soggy bellows...."
April 9, 2015: "Western Sand Dollars" by C. J. Sage "They poise their mouths..."
April 8, 2015: "Penguin Shot" by Katharine Coles "The day I need pockets, I will refuse..."
April 7, 2015: "Money" by Ricardo Pau-Llosa "The day I need pockets, I will refuse..."
April 6, 2015: "Class of Whatever" by Annelyse Gelman "I can't recall what I did the night..."
April 5, 2015: "Monterey" by Linda Tieber "It's quite late..."
April 4, 2015: "Dark Matter" by Valerie Nieman "Seaweed, scoured from the deep, scatters..."
April 3, 2015: "The Boy Who Cried Wolf" by Paul Breslin "Oh, they'd scold me. But then..."
April 2, 2015: "Human Atlas" by Marianne Boruch "Because the body really..."
April 1, 2015: "In the winter" by Khaty Xiong "In the winter..."
March 31, 2015: "Mrs. Cavendish and the Learning Curve" by Stephen Dunn "Mrs. Cavendish was aware of the tick..."
March 30, 2015: "Passing Phase" by Benjamin Busch "My formative years have begun again..."
March 29, 2015: "Against the Urban Night" by Jane Hoogestraat "Remember from routes tangled now the precise..."
March 28, 2015: "Glassy Apparatus" by John Philip Drury "I'm drunk in a distillery of light..."
March 27, 2015: "Movements Altogether" by Laura Eve Engel "All around me there's..."
March 26, 2015: "Firstborn" by Dara-Lyn Shrager "I writhe. I nearly drown...."
March 25, 2015: "Triage" by Adam Crittenden "I throw a fistful of leeches..."
March 24, 2015: "Pantoum in Wartime" by Marilyn Hacker "Were the mountain women sold as slaves..."
March 23, 2015: "Jellyfish" by Jessica Johnson "What cleanly-drawn, transparent beings..."
March 22, 2015: "Father Belongs to the River" by Christopher Ankney "And not to the gun-slinging shadow sitting..."
March 21, 2015: "Atoms in Their Orbits" by Aaron Anstett "The particulars of remembering, spray..."
March 20, 2015: "Fourth Ballad from the Labyrinth" by Paula Cisewski "Had to be my own..."
March 19, 2015: "Mirrors" by Afaa Michael Weaver "We pull ourselves open..."
March 18, 2015: "Wonderful" by David Welch "I do not wish, the boy said, to be honest with you...."
March 17, 2015: "My Life as a Hummer" by Terrance Hayes "My life as a hummer followed my life..."
March 16, 2015: "Aasifa" by Andy Young "in the desert there is nothing..."
March 15, 2015: "Coyotes" by Lori Lamothe "Their howls rip sleep in two. Night's gone into labor..."
March 14, 2015: "The Geo Logic of Reincarnation" by Kelly Nelson "If the stories are hue, most souls choose to return..."
March 13, 2015: "Revision" by Laura Van Prooyen "Understand, this is a story. You are gone..."
March 12, 2015: "Foreclosure" by Cynthia Hogue "I was leaving the large house for good...."
March 11, 2015: "Seizure" by Eliot Khalil Wilson "I tried lifting him like a rain-warped window..."
March 10, 2015: "Immense Fields of Work" by Sandra Simonds "Waking up to the gray farm redoubles your doubts...."
March 9, 2015: "Suddenly a Wayward to Thinking Words" by Jake Syersak "To understand a scene..."
March 6, 2015: "Escaped Housewife Gives Three Good Reasons for Taking Up the Bagpipes" by Karen Craigo "On occasion she has cried..."
March 5, 2015: "My Brother's Insomnia" by Eric Pankey "A boy ties (but will not remember how)..."
March 4, 2015: "Poetry" by Naomi Mulvihill "Child of a lighthouse keeper and a firewatch..."
March 3, 2015: "Inventory" by Oliver Bendorf "They said there would be spiders...."
March 2, 2015: "Loose Strife" by Quan Barry "Somebody says draw a map. Populate it with the incidents...."
March 1, 2015: "Matchbook" by Richard Garcia "My footsteps are loud, as if I were in a large room...."
February 28, 2015: "Memoir" by Mihaela Moscaliuc "Noica says somewhere the only fruit that never ripens is man...."
February 27, 2015: "Know" by Kevin Higgins "The day you say you believe in..."
February 23, 2015: "Field Theory" by Robert Morgan "In those days they grew sweet potatoes..."
February 22, 2015: "A Message to Po Chu-I" by W. S. Merwin "In that tenth winter of your exile.."
February 21, 2015: "Material" by Jessica Anne Cuello "Beat, the bird wing..."
February 20, 2015: "Wal★Mart Supercenter" by Erika Meitner "God Bless America says the bumper sticker on the racer-red..."
February 19, 2015: "In a Landscape: XIII" by John Gallaher "How many people haven't you married, that you thought..."
February 18, 2015: "Lost" by Eric Pankey "In the distance, a river..."
February 17, 2015: "Secondary" by Albert Goldbarth "En route to the Earth-that's..."
February 16, 2015: "Love is Not an Emergency" by Erin Belieu "More like weather, that is..."
February 15, 2015: "A Religious Experience" by Judith Arcana "The third hurricane of my life turned out to be only..."
February 14, 2015: "Sonnet Love" by Catherine Chandler "I love the way its rhythm and its rhymes..."
February 13, 2015: "Margins" by Kelly Moffett "Tonight, I belong to a series I should call..."
February 12, 2015: "After Whitman" by Joseph P. Wood "Spun east on California I-10..."
February 11, 2015: "Where Is My Wife?" by Kathryn Starbuck "Where is my wife..."
February 10, 2015: "Anchorite in Autumn" by Chard deNiord "She rose from bed and coughed..."
February 9, 2015: "To Certain Students" by V. Penelope Pelizzon "On all the days I shut my door to light..."
February 8, 2015: "Surprise Party" by Gil Fagiani "Mom asked what kind of pie..."
February 7, 2015: "The Brink" by Caki Wilkinson "Wynona Stone is having trouble broaching...."
February 6, 2015: "Where Babies Come From" by Karen Skolfield "I thought they were handing me a baby..."
February 5, 2015: "Understanding Oliver Twist" by Jeff Alessandrelli "Every orphanage is a womb..."
February 4, 2015: "My Mother Chasing Ursa Major" by Suzanne Roszak "Now she is impossibly young. Now she is flung..."
February 3, 2015: "First Language" by Paul Hoover "No time for the real; it's much too slow...."
February 2, 2015: "Labor Poem #7" by Dan Alter "His trailer up. The salt air and damp, the old..."
February 1, 2015: "Late Harvest" by Jeredith Merrin "His trailer up. The salt air and damp, the old..."
January 31, 2015: "Dusk Litany" by Michael Keenan "Cold scarves, Erika, ready..."
January 30, 2015: "Love Song (Surat, Gujarat, 1992)" by Kirun Kapur "From the bedroom they moved to the street...."
January 29, 2015: "True north" by Kristina Marie Darling "From the start you made me promise not to ask..."
January 28, 2015: "The Girls Who Work at the Makeup Counter" by Kerry-Lee Powell "The girls who work at the makeup counter..."
January 27, 2015: "The Joins" by Chana Bloch "What's between us..."
January 26, 2015: "Dead Bat" by Ted Kooser "When I slid out my heavy thrift-store..."
January 25, 2015: "Black Box" by Randall Mann "I was someone's..."
January 24, 2015: "Mock Heroic" by Gibson Fay-LeBlanc "I knew a girl who came..."
January 23, 2015: "The Lost Boys" by Ashley Mace Havird "They'd played out the name game..."
January 22, 2015: "The Stork" by Cynthia Marie Hoffman "When the stork fishes us out..."
January 21, 2015: "A System of Holding" by Kimberly Grey "If there's a horse in the mindfield, if there's more than one horse..."
January 20, 2015: "in the clear long after" by Olena Kalytiak Davis "Spring is cheap, but clean of sky...."
January 19, 2015: "A Month of Sundays" by Terrence Chiusano "To say yes is to be..."
January 16, 2015: "Owls in the City Hills" by D.R. Goodman "how they hunt us..."
January 15, 2015: "High-Strung" by Judith Skillman "I weave the night..."
January 14, 2015: "Homely" by Mary Elder "A simple hand is cold..."
January 13, 2015: "Annunciation" by Ronnie Yates "Mary abandoned to the delectable horses..."
January 12, 2015: "The Human Velocity" by Doug Ramspeck "When, last August,