Sideboobs Hacked Olga Vittoria Gentilli (1888-1957) nudes (47 fotos), iCloud, cleavage
Nik: Anna23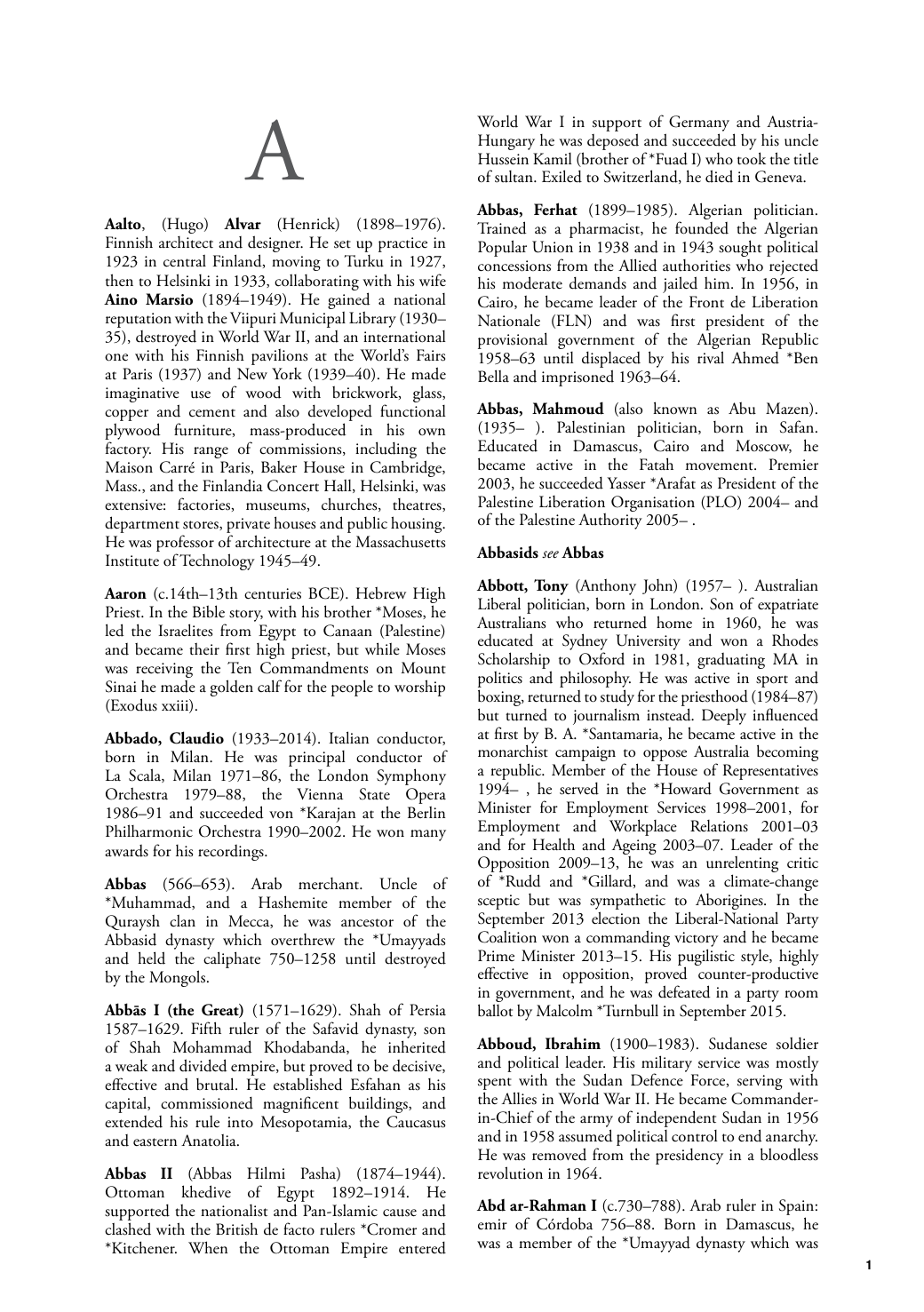 Pussy Hacked Olga Vittoria Gentilli (1888-1957) nude (71 photo), Twitter, butt
Bikini Hacked Olga Vittoria Gentilli (1888-1957) naked (84 pics), YouTube, in bikini
Dating for Sex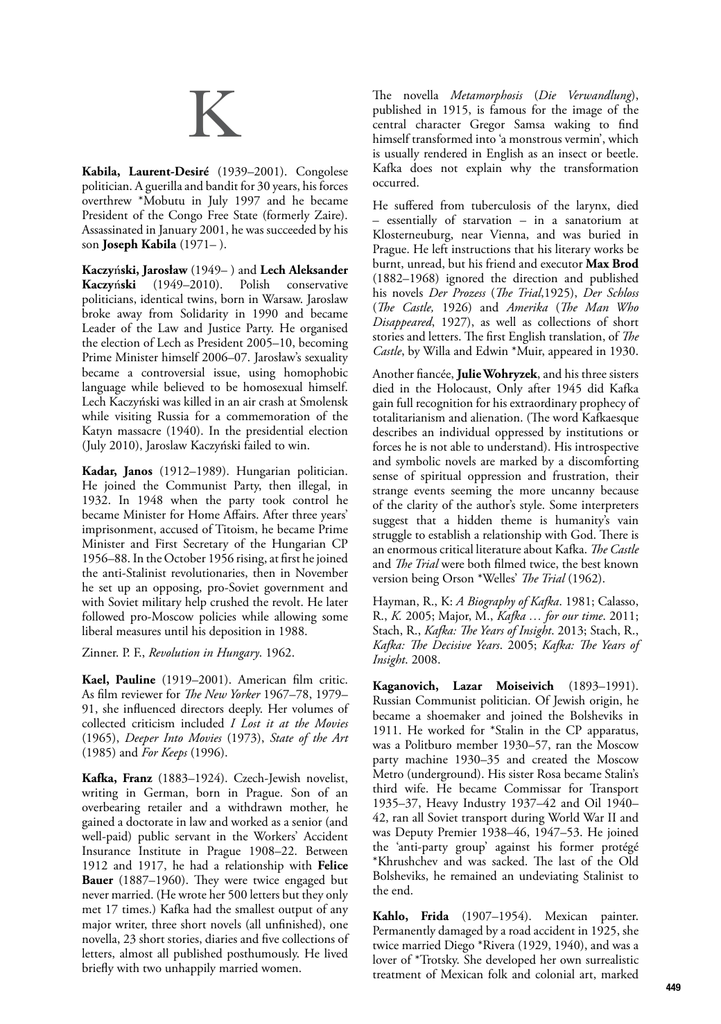 Paparazzi Hacked Olga Vittoria Gentilli (1888-1957) nude (87 photos), iCloud, bra
Ass Hacked Olga Vittoria Gentilli (1888-1957) naked (12 pictures), Facebook, cleavage
Hacked Hacked Olga Vittoria Gentilli (1888-1957) naked (57 fotos), Instagram, butt
nude Hacked Olga Vittoria Gentilli (1888-1957) (64 photo) Porno, Snapchat, legs
Sex Dating 2019
Do you want to meet her? COME ON!
nudes Hacked Olga Vittoria Gentilli (1888-1957) (49 pictures) Selfie, Snapchat, braless
Hacked Olga Vittoria Gentilli (1888-1957) nudes (68 pics) Porno, Twitter, braless
Hacked Olga Vittoria Gentilli (1888-1957) naked (91 photo) Sexy, 2016, legs
Hacked Olga Vittoria Gentilli (1888-1957) naked (31 photo) Hot, underwear
Click Here for the Parkway Area Business Directory
Older Articles of Interest
Baltzell Attends Stem Leadership Conference in Massachusetts
Joseph Baltzell, a junior at Celina High School, attended the Congress of Future Science and Technology Leaders held at the University of Massachusetts in Lowell Massachusetts June 29, 30 and July 1, 2017.
Baltzell was invited to attend along with 1500 other teens from around the country.
The Congress is an honors-only program for high school students who are passionate about science, technology, engineering or mathematics. The purpose of this event is to honor, inspire, motivate and direct the top students in the country who aspire to be scientists and technologists, to stay true to their dream and, after the event, to provide a path, plan and resources to help them reach their goal.
Baltzell was nominated by Dr. John C. Mather, winner of the Nobel Prize in Physics, and Science Director of the National Academy of Future Scientists and Technologists to represent Celina High School based on his academic achievement, leadership potential and passion for science and technology.
During the three-day Congress, Joe Baltzell joined students from across the country and heard Nobel Laureates and National Medal of Science recipients talk about leading scientific research; was given advice from deans of the world's top tech universities; was inspired by fellow teen science prodigies; and learned about and actually saw demonstrations of cutting-edge advances and the future of science and technology.
Among the leaders he heard were Nobel Prize winners: David Wineland, Ph.D. and Sheldon Glasgow, Ph.D.; and John C. Mather, PhD. He also met the Master of Ceremonies and founder of the Congress, Richard Rossi. (See Photo).
Joe Baltzell was sponsored by several organizations in Celina, family members, and friends in order to travel to and attend the Congress. An Honor Student at Celina High School, he is active in National Honor Society and the TEAMS (Test of Engineering Aptitude in Mathematics and Science). He is a blue belt in Brazilian Jiu Jitsu and a brown belt in Karate.
Joe Baltzell is the son of Chris and Leslie Baltzell of Celina.
Couples Cruise a Stretch of the St. Marys River - June 2017
Bob and Cyn Van Fleet of California visited in the Mercer County area in June and attended the Parkway High School Reunion of the Class of 1964. A Bucket List item for the couple was to take "a float" down the St. Marys River, where Bob and his Grandpa Van Fleet had traveled when Bob was a child. The pair would pitch an old Army tent back at the "fishing hole" off the 127 bridge for a week or more and fish, hunt, gig, and trap. They cleaned their catch and took it up to Rockford to store in the freezer for tasty meals that Grandma Van Fleet would cook in the winter. Bob remembers the wonder of a boy out in nature, learning survival techniques from Grandpa.
The trip was planned by a friend, Aaron Crites, whose family owns the land. He provided the 2 canoes and took the Van Fleets and Sheila Baltzell and Mark Linn on an adventure down the St. Marys River from the U.S. Rt. 127 bridge to Frysinger Road bridge. They encountered and ported around 3 massive log jams, hauling their canoes up onto the bank and carrying them around the blockages.
They also manage to squeeze their canoes under a "hole" in a 4th log jam. The 4.07 mile long trip took 3-1/2 hours and every bend in the winding river held a surprise. It was quiet and cool on June 7 and the river was high with recent rains, but no longer out of its banks. The current was very slow. The group experienced: a raccoon scrambling up a tree (rare in the daytime); red winged blackbirds; baby ducklings with their mamas; black capped chickadees; and robins.
Later Aaron took the couples on a walk back in the woods along the river where they encountered the noisy hammering of pilated woodpeckers in the dead trees that are their food source of bugs. Hiking back to the old fishing hole where Grandpa Van Fleet and Bob camped so long ago, Aaron pointed out in the distance, the huge stick structure of the resident eagle's nest. There were mosquitoes on land but not on the water cruise. And plenty of poison ivy to avoid.
Click on smaller thumbnails below to enlarge.
Casting off at 127 bridge

Bob and Cyn portage around a log jam

Sheila at the worst log jam encountered

Bob and Cyn Van Fleet

Mark Linn and Aaron Crites
on the bank
A tree nearly ready to fall across and into the river.
Mark Linn, with Mercer County Engineer's office, at one time
walked and marked log jams in this very river.
Mark Linn pointed out how the bank washes away the dirt
from the roots eventually causing the tree to fall into the river creating log jams.
A look at the new
Frysinger Road Bridge
planned and built
by Mercer County Engineer's office.
New Doctor in Rockford Comes to the Community by Way of Alaska and Several States In Between
By Sheila Baltzell, editor 8-1-2017
(Editorial update 2018; Dr. Means left the Van Wert Medical Practice-Rockford Family Medicine)
So what brings a doctor to Western Ohio from Alaska? Dr. Norman Means, MD, the new family doctor at Rockford Family Medicine, has the answer to that. "Family and the desire to be closer to home." Yes, home for the Means' Family is Eastern Indiana. In fact, Dr. Means actually did a Rural Medical Requirement of Medical School at IU a one month rotation – with Dr. Judge in Berne, IN. When he was recruited to look at Van Wert Hospital and in particular, Rockford, Ohio he was so excited because he already knew the area.

Decision to Become a Doctor – Early Family Life
Growing up in Anderson, IN was like living in a town the size of Lima. His high school graduating class was around 400-450. Dr. Means' father was a veteran of the Army, having served in Vietnam and stationed in Germany. While in Germany, his father met and married a German young lady. They had two sons including Norman. They lived the military life. When Dr. Means' father was injured in combat in Vietnam, the entire family relocated briefly to Washington DC to be near him as he recovered at Walter Reed Hospital. Dr. Means remembers his curiosity, even though he was only six, when the staff changed his father's wound dressings. He was never frightened by the other injured soldiers, and spent time wandering around and visiting with the patients. His father used to tell him that the soldiers were always asking when Norman was coming back to visit. Dr. Means believes all of this had an impact on his desire – when he was still in elementary school – to become a doctor. It was always his career choice. His father recovered from his wounds, took a military medical discharge and went on to work at the U.S. Post Office and the auto-making industry. The family continues to visit family in Germany as they did when he was a child. Dr. Means also is fluent in German.
Where have they been?
From a beginning in Germany with his military family, to growing up in Anderson Indiana, travel and living world-wide has been a way of life. After graduating from Anderson-Highland High School, he began a life on the move. As he worked to fulfill his dream of becoming a doctor and completing necessary course work, he and his wife, Tammy, and their family have moved around a lot during this career path that took them from Anderson, IN to the University of Chicago with his undergrad degree where he recently celebrated his 30th reunion. From there he went to medical school at Indiana University. After graduation, he began his internship in General Surgery and his Pathology Residency took them to the University of Tennessee in Knoxville, TN. Then they were off to Chapel Hill, North Carolina at the University of North Carolina for his Fellowship in Transfusion Medicine and Bloodbanking. His 2nd residency took the family to Duke University into their Family Medicine Residency program in Fayetteville, North Carolina. From all that warm weather, they then moved to Cordova, Alaska on Prince William Sound. Click here to take a look at a Google map of Prince William Sound and Cordova to the far right. Dr. Means was the only doctor in town!
The Means Family
Tammy, his wife of 25 years, is a registered nurse, and they met in college at Indiana University. She was from nearby Noblesville, IN. Later on, Tammy completed a Master in Business Administration. She worked as an RN and was also her husband's office manager in Anchorage. They have 4 children.
Cordova, Alaska and Anchorage, Alaska
A fishing village of 3000, accessible only by boat or airplane, Cordova (on the Copper River) swells to 6000 people when the salmon canning season begins. There is a Coast Guard Base in Cordova an artist colony, an artisan bakery, and it is near the Exxon-Valdez pipeline. After one year, they moved on to Anchorage, a city the size of Ft. Wayne, IN. where the summer days are 20 hours long at the summer solstice. From 4:15 AM to 11:43 PM, there is daylight.
Anchorage is a modern city where their children attended school. Alaska ranks 48th (of the states) in population but has 20% of the land surface of the entire country. Click here for a look at all kinds of info on Alaska as well as a map of how Alaska compares in size to the rest of the US. The Means Family members have traveled to Kodiak, Fairbanks, Juneau, and Mt. McKinley/Danali. They enjoyed white water rafting, golfing and lots of photography.
Adventures in the Tundra
Dr. Means and his family learned much while living in Alaska. Law requires people to store their garbage properly. Once he looked out the window from the office to see a bear wandering around. That is the reason for garbage laws; the bears are always close by.
Another time, he was asked by a Reality Show producer to fly to a little village to give physicals to the cast members as part of the show's contract. He flew in on a 3000 foot gravel airstrip in a 9 seat plane.
Specialties and Joining Van Wert Hospital Services
Dr. Means became Board Certified in Family Medicine, Anatomic Pathology and Clinical Pathology (the later AP and CP are specialties). He brings many years of experience to Family Medicaine Associates and the patients of Dr. Jerry Sell and Nurse Practitioner Rona Dellinger. He works for Van Wert Hospital Services for Family Medicine Associates. Van Wert Hospital manages everything for him so he can do his job as a doctor. He still practices in the Clinical Pathology area, which is blood and genetics. Dr. Means does this for his patients and through regulatory work. He manages several labs in Alaska. He is looking forward to meeting his new patients in Rockford. And, he chuckles as he says, "I try not to live up to my name "Means" .
Welcome Dr. Norman Means!
Rockford Memorial Day to Feature Retired Army Major
The Rockford American Legion will be having a Chicken Dinner. Tickets are on sale now for . Tickets can be purchased at Barrys Family Market, the Rockford Carry Out and the American Legion. Chicken dinners will be served beginning at 11 am on May 29th behind the American Legion.
Any Veterans interested in participating in the Memorial Day Ceremony - please contact Tony King at 567-644-2284
The parade will begin at approximately 10:30 am. The parade route will end at the American Legion. The guest speaker for the service will be Mike Pontius, Rockford native and retired Army Major.
Mike Pontius graduated in 1973 from Parkway Local High School and shortly thereafter joined the US Army as a private. His enlisted assignments included Basic Training at Fort Ord, CA, advanced training at Fort Benjamin Harrison, IN and initial assignment at Fort Sheridan, IL. He was selected to attend and graduated from the US Army West Point Preparatory School, Fort Monmouth, NJ. This led him to the US Military Academy.
After graduating from West Point in 1980 as a Second Lieutenant, Mike attended Airborne and the Armor Officers Basic Course. His first assignment was helping to create the Opposing Forces at the National Training Center, Ft Irwin, CA. In fact, he led the first battle of the first "War Game" at Fort Irwin and served in various positions such as tank platoon leader, support platoon leader and adjutant. Mike transferred to Fort Knox, KY, attended the Armor Officers Advanced Course, the Joint Firepower Course and served as an Operational Test Officer at the US Army Armor and Engineer Board. His final assignment at Fort Knox was as Company Commander of Company A, 3rd of the 81st Armor Regiment, 1st Armor Training Brigade.
At this juncture, Mike's Army career changed in focus from Operations to Research, Development and Acquisition. Following some professional development assignments, he served as the Assistant Project Manager for Armor Training Devices, as the Assistant Project Manager for Construction and Material Handling Equipment and as the Assistant Project Manager for the M113 Armored Family of Vehicles. During this period, Mike also was the Assistant Director of the University of Texas Center for Professional Development and Training. While in these assignments, Mike worked on the Command Post Vehicle GUARDFIST I and II, ATWESS, ADATS, Stingray, Electric Gun and ATLAS programs plus Task Force XXI Exercises.
Mike retired from the US Army in 1996 as a Major and for over the next 20 years has been working in the private sector performing Program and Contracts Management with the federal government. He is currently the Senior Program Manager and Operations Manager for DUCOM, Incorporated. Some of his most recent contract work includes providing over 160 mechanics and supply personnel in Iraq to repair US Army Vehicles, providing supply experts in Afghanistan, performing inspections of Ground System vehicles after returning from theater and being repaired throughout the United States, providing experts in Depot Operations in Anniston Army Depot and the FFA Depot in Oklahoma City. Mike has also provided support with multiple contracts since 2009 for the Army Sustainment Command that included deploying at locations throughout the world, the Logistics Modernization Program and Global Combat Support Systems-Army. These programs are replacing the stovepipe legacy systems of Army property accountability, wholesale and retail supply, maintenance information systems, funding/resource management and Army Preposition Stocks.
In addition to being a Parkway graduate, he holds a Bachelor of Science degree from the United States Military Academy, West Point, NY and has earned a Master of Business Administration Degree University of Texas, Austin, TX. Mike has been awarded the Meritorious Service Medal w/Oak Leaf Cluster, the Army Commendation Medal with 2nd Oak Leaf Cluster, the Army Achievement Award w/Oak Leaf Cluster, the Army Good Conduct Medal and the National Defense Service Medal with Bronze Star. Mike and his wife Cindy live in Fair Haven, MI.
NBC 10 anchor Patrice Wood (Rockford Native) to Deliver Commencement Address at Roger Williams University and Receive Honorary Degree
Dr. Pablo Rodriguez will Receive Honorary Degree during May 20 ceremony
BRISTOL, R.I., April 10, 2017 ­­– NBC 10 anchor Patrice Wood will deliver the commencement address at the Roger Williams University graduation ceremony on Saturday, May 20, 2017.
Wood, who has been delivering the news at Channel 10 (WJAR) in Rhode Island for more than 37 years, will be joined at the graduation ceremony by her husband, Paul Pabis, who is receiving a master's degree in leadership from RWU, and by her daughter, Stephanie, who is receiving a bachelor's degree in criminal justice from RWU. Wood will receive an honorary degree in communications.
The university also will confer an honorary degree to Dr. Pablo Rodriguez, chair of the Women & Infants Health Care Alliance, president and CEO of Women's Care, former medical director of Planned Parenthood of Rhode Island, and a clinical associate professor at Brown University's Warren Alpert Medical School.
Some 1,080 undergraduate and graduate students will take part in the 2017 commencement exercises, which will begin with a processional at the Bristol campus, One Old Ferry Road. The procession will enter a tent on RWU's main athletic field at 9:30 a.m., and the ceremony will begin at 10 a.m.
"Many universities honor certain individuals at their commencement ceremonies by inviting them to deliver an address to the graduates or by awarding them an honorary degree — and Roger Williams University is no exception to this tradition," RWU President Donald J. Farish said. "We think it is particularly important to recognize those who have contributed to the public good and who reflect our institutional mission of 'strengthening society.' This year, we honor two such individuals, well-known to many Rhode Islanders, whose life work reflects a deep and abiding commitment to making Rhode Island a better place: Patrice Wood and Dr. Pablo Rodriguez."
Wood's first name is Holly (yes, Holly Wood); her middle name is Patrice. She grew up on a farm in Rockford, Ohio, where she and her two sisters worked taking care of pigs and horses, driving tractors and pulling weeds out of soybean fields. Her father was a farmer, and her mother was a newspaper reporter.
Following in her mother's footsteps, Wood studied journalism, receiving a bachelor's degree in from Bowling Green State University. She worked as a news anchor/reporter for WDHO-TV in Toledo, Ohio, and held several news positions with WBGU-TV in Bowling Green, Ohio.
Wood joined NBC 10 in 1980. In addition to anchoring the 5, 6 and 11 o'clock news, she's also known for her weekly "Tuesday's Child" reports, which feature children in state care who need permanent homes. Those reports have resulted in numerous children being matched with adoptive families. She has received many volunteer and professional awards, including the prestigious Silver Circle award from the New England Association of Television Arts and Sciences and the Congressional Angels in Adoption Award.
Rodriguez is a well-known community leader and active participant in civic and charitable organizations, both locally and nationally. He is past chair of the Association of Reproductive Health Professionals, the Rhode Island Foundation, the International Institute of RI, the Rhode Island Latino Political Action Committee, RI Project AIDS and the Democracy Compact. He led a .5 million capital campaign to benefit Progreso Latino, the leading social service agency for new immigrants. He was involved in the Health Care Reform Commission, which was in charge of drafting the RIte Care legislation in Rhode Island. And he was chair of the Minority Health Advisory Committee and the Minority AIDS Taskforce.
Rodriguez has received many awards for his community involvement, including the Community Service Award from the American Medical Association in 1994 and Planned Parenthood of RI in 1996. The John Hope Settlement House gave him their highest honor, the Paris Vaughn Sterett Award for community service, and the Ministers Alliance gave him with the Martin Luther King Service Award. Providence Mayor Jorge O. Elorza has called him the inspiring force behind the creation of the Latino Policy Institute at RWU, which Elorza co-founded. Also, he is a host of radio and television programs. He co-founded and serves as chairman and CEO of 1290-AM, Latino Public Radio.
About RWU: With campuses on the coast of Bristol and in the heart of Providence, R.I., Roger Williams University is a forward-thinking private university committed to strengthening society through engaged teaching and learning. At RWU, small classes, direct access to faculty and guaranteed opportunity for real-world projects ensure that its nearly 4,000 undergraduates – along with hundreds of law students, graduate students and adult learners – graduate with the ability to think critically along with the practical skills that today's employers demand. Roger Williams is leading the way in American higher education, confronting the most pressing issues facing students and families – increasing costs, rising debt and job readiness.
Trees cut down at site of old Parkway School Building on Franklin Street
Recently the last old trees at the site of the old Parkway School Building on Franklin Street in Rockford were cut down by the Village maintenance crew. Some residents expressed their memories of sitting under the majestic oak trees and having class when it was hot in the school building, playing tag under the old walnut tree and having art class outside so sketches could be made of the trees.
Thanks to Marcia Ripley for sharing these pictures.
Click on smaller thumbnails
shots to enlarge them.
Parkway Board of Education Hears Todd Henkle at Meeting on January 10, 2017
Todd Henkle made a proposal to the Parkway School Board members at the recent meeting, outlining the details of and explaining a new Panther Training Facility. The details of the board presentation are below- click to view the PDF by Todd Henkle.
A new sports facility proposal would encompass many benefits for the Parkway Community, according to Todd. In the proposal he gave to the board, he mentioned the strengthening of mind, body and determination in the Parkway Tradition as well as a sense of pride in the community with the addition of this type of structure. This plan offers a way to strengthen the Parkway Community and center the school as the hub of community activity. In addition, the new facility would provide much needed space for the brand new Wrestling Program and the Cheerleading Program.
According to Todd, the facility would attract students, show Parkway as a progressive school, offer memberships for community members at a nominal fee for work-outs, of all sorts; allow for more competitive options like shoot-outs, tournaments, etc; and make the school sports programs into a central hub.
Here is what the plans call for with the current drawings in addition to a wish list of additional items, in part: 3 Surface Areas for Track, baseball/softball batting cages and throwing areas and court surfaces for treadmills, bikes, elliptical machines, rowers, free weights and more in a workout area; as well as a separate surface for basketball courts. There would be: two running lanes; football and locker rooms as well as a female track locker room; divider nets between courts; two scoreboards ; air conditioning; wifi; videos and TV's; indoor/outdoor concession stands and multi purpose bathrooms for inside and out for track meets.
Read about the rest of the ideas below as well as see the actual plans. The Parkway School Board gave a favorable response to Todd for this presentation and asked that he continue to investigate the Panther Training Facility.
If anybody from the community has favorable feedback or ideas for Todd, please email him at
Click Here
Parkway Football Stadium Survey Results Released
The Parkway Board of Education is in the process of considering renovations to the school's football stadium. The current home bleachers and press box are deteriorating and are in need of replacement. The Board of Education is considering three options; Option #1) Replacing the current home bleachers and press box for an estimated cost of 0,000. Option #2) "Flipping the Stadium" by putting new home bleachers and press box on the west side of the stadium with new visitors bleachers on the east side at an approximate cost of 0,000. Option #3) Moving the stadium to the track facility at and estimated cost of 1.5-2 million dollars.
A survey was posted on the school website to gather community feedback. Of the 432 responses, 54.86% voted for Option #1 - Replacing the current home bleachers. Option #2 - Flipping the stadium - was second with 31.02% of the votes, and option #3 - Moving the stadium to the track - was third with 14.12% of the votes.
The data was also broken down by sub-category: Students, Adults, Adults (20-39), Adults (40+), Current/Former Football Players, Non-Players, and Coaches. Across all subcategories, option #1 was the first choice with option #2 second and option #3 third. Within each sub-category, the percentages for each option were very close to the overall percentages.
Respondents were also asked for their second choice. Option #2 received 51.89% of the votes as the second choice, option #1 was next with 34.91% and option #3 received 13.21% of the votes. Again, the breakdown of the sub-categories followed suit with the overall percentages.
The school board would like to thank the individuals who completed the survey. The board will be using the voting results and comments to make a final decision in the coming months. We have learned that bleacher companies are behind on the production of press boxes and our renovation may have to wait until after the conclusion of the 2017 season. The current home bleachers, while in need of eventual replacement, are still safe for the coming year and will be inspected again before the season.
Click here to read the Survey Results
Mercer County Engineer Annual Report 2016
by James (Jim) Wiechart, Mercer County Engineer
What might be hard to distinguish (for someone that does not live on a day to day basis in our world of local road and bridge infrastructure system improvements) is that these infrastructure assets (over large swaths of time) have "evolved" through the years. Yes, many of the improvements over the shorter period of time (10-20 years) have had planned improvements. But, if you review why and how these assets have changed over broad stretches of time, they have "evolved" because of forces of localized development or due to connectivity benefits for the transportation system. Thus, beyond any one Engineer or specific Board(s) action through the years, circumstances of the world have been the primary driving forces to implement in an evolutionary fashion, changes to our infrastructure system. Even though our infrastructure assets have "in a sense" evolved, we continue to strive to effect positive change in this area for the public we serve.
In 2016, our organization went through significant employee transition with the end of the year retirements of Mike Borns (Operations Manager), Vern Eichler (Engineer Tech 3/Surveyor) and John Menchhofer (Bridge Worker II). Elements of the approximate 109 years of experience that leave our workforce are irreplaceable and we wish our fellow former co-workers all the best as they continue down life's highway. With the losses being suffered, every change is also an opportunity to adjust to new and upcoming challenges and to bring on board new talents. We welcome aboard new employees: Aaron Moeller (Survey Design Technician/Drainage Deputy), Gary Schaublin (Equipment Operator II) and James Allen (Equipment Operator II). We believe all of these folks and our current work force will help us meet those challenges. Continued . . . .
Click Here for the full 9 page 2016 report by James Wiechart, Mercer County Engineer, filled with interesting facts, statistics, retirements of three long-time employees, Vern Eichler, Mike Borns and John Menchhofer, pictures from the end-of-year events and more!
Rockford Native Jordan Thompson Takes Part in Operation Good Cheer
Rockford native Jordan Thompson and his girlfriend, Erica Toussant, took part for the first time in a long-standing tradition called Operation Good C
heer in Michigan on December 3, 2016. Founded in 1971, the mission and goal of Operation Good Cheer is to locate and further promote opportunities to gain additional donors to help children in foster care. Child and Family Services, Inc. is in charge of and organizes Operation Good Cheer.
Jordan obtained his private pilot license in June 2016 after four months of private flying lessons in Detroit.
"All the pilots I became friends with recommended participating in Operation Good Cheer around Christmas time. All of these pilots are people I met from the Oakland Southwest Airport in New Hudson, MI. Many of them have flown presents year after year," said Thompson.
Jordan cited these statistics, "The organization provides all the children in Michigan in foster care with Christmas gifts. This year, it was 17,200 gifts to 5,733 children. Each child fills out their wish list, and those lists are distributed to businesses and other organizations in the Detroit area. Companies and employees purchase, wrap, and deliver these gifts in early December to the Oakland County Airport just north of Detroit in Pontiac, Michigan.
When the presents are delivered to the airport, hundreds of volunteers involved help sort the gifts by regions throughout the state. The next day, when all of the pilots fly in, the volunteers and pilots pack their planes with gifts and deliver them
to many county airports to hand the gifts off to the local children services agency for distribution to each child before Christmas."
In all, over 200 airplanes, 21 trucking companies, and hundreds of volunteers joined Erica and Jordan in spreading Christmas cheer. Thompson used an airplane from the Van Wert County, OH Airport. It was a Cessna 172 and is available for rent. Jordan compared the collection to The Angel Tree in Mercer County for families in need.
Please click on the link below for a video look at the day's fun:
https://m.youtube.com/watch?v=KAu9mbYbJzs
Veteran Ralph Ritz from Rockford Returns from Northeast Indiana Honor Flight to DC 2000 People Greet Flight #22 in Ft. Wayne on October 12, 2016
By Sheila Baltzell – Veterans' Day Feature 11-11-2016
The Trip
Humbled and awed by the late-night crowd of 2000 people in Ft. Wayne, IN, Ralph Ritz, a veteran of the Korean War Era, who served in Peace-Keeping Task Force in South Korea, December 1961 – January 1963, came home from his trip to Washington DC, totally thrilled about his tour of the nation's capitol.
Sponsored by local businesswoman, Aleta Weis of Willshire Home Furnishings (above), and accompanied by caregiver - below, Bill Weis (her husband and business partner), Ralph Ritz started out a year ago to secure a seat on the Northeast Indiana hub of the Honor Flight trip to DC. Aleta is also a Director on the Board of Northeast Indiana and accompanied the flight on October 12, 2016 carrying 86 veterans of the Korean War, a few from World War II, and a few from Viet Nam. 86 caregivers went along and paired with a veteran, and 15 other passengers in various roles to help the veterans on the whirlwind day trip. All flights (0) are free to the veterans; a price which the sponsor pays including his/her own ticket.
Picture above with caregiver and sponsor, Bill Weis.
Ralph reports that the day started at 4:30 AM in Ft. Wayne with a breakfast at the National Guard Armory served by a rousing Welcome Committee. The men were grouped by colored id tags, and there were 4 sections. They were then bussed to the airplane at Bair Field. Three hundred people joined the send-off. Entertainment on the one hour and 20 minute flight included a younger veteran who led them in the Pledge of Allegiance and the singing of the National Anthem. He continued with military songs , and many of the Veterans sang right along. They also had another breakfast on the plane ride.
Busses (with an escort of police on motorcycles) picked them up when they arrived in DC and a narrator accompanied each of the 4 busses. The colored tag each Veteran wore determined their group and the bus they were assigned. Each of the 86 veterans had their own wheelchair that accompanied them on the bus trip to each memorial attraction. First stops were the 9-11 Memorial at the Pentagon, and the White House on Pennsylvania Avenue where they also traveled by Trump's Hotel. They traveled on to the WWII Memorial and the Air Force Memorial where they were served a boxed lunch compliments of Arby's.
Next came the monument Ralph was longing to see, The Korean War Memorial. A Korean greeter narrated the tour. He spoke about the significance of the 19 bronze soldiers in the "field" that is the memorial. The wall nearby reflects the 19 to double the men making it 38 to represent the 38th Parallel between North and South Korea which the Veterans had fought to protect. The war ended in 1954. But the protection of the 38th Parallel continues even today.
Later, with their police escorts dodging dangerous traffic to keep the busses moving along in the motorcade, they continued on to the Washington Monument, Lincoln Memorial, Viet Nam Wall, Aiwa Jima, the Potomac River – Lions Bridge, and the Jefferson Memorial. Arlington National Cemetery was a particular treat, because the Philadelphia 76er's Basketball Team was in charge of changing the flowers on the Tomb of the Unknown Soldier during the solemn changing of the guard. A meal was provided, they were bussed to the airport and at 9 PM, they arrived back in Ft. Wayne to the cheers of 2000 people, men, women and children. Bill Weis who had been his caregiver all day, stayed by Ralph's side as emotional thank yous were expressed, shaking of many hands and lots of hugs were followed by sincere letters of thanks, hand drawn pictures and poems from school children and others. Ralph himself received a pretty handmade pillow made by a little girl who handed it to him personally. Ralph was humbled by the experience.
The Tour of Duty
On July 20, 1961, Ralph was a newly-wed to his young bride Opal (Rogers), and they lived on a small farm near Arcanum. They raised Holstein milk cows together, and he also worked at NCR in Dayton. That was the day that Ralph E. Ritz was drafted at the age of 23 years. He served from 1961 to 1963 and took basic training at Ft. Knox, KY after which he shipped out on the USS Mann. It took 21 days to cross the ocean to En Chow, where the troops took a train and then truck to Camp Beavers just 30 miles from the 38th Parallel and below the demilitarized zone. Private Ralph E. Ritz, now a South Korean Trainee, had been trained as a Tank Operator in KY. At 170 pounds, he was trim and fit, working on his machine to keep it washed, shining and in perfect running order. He met Kim Bo Soon, who became Ralph's Interpreter and gun loader on the tank for the 13 months he called South Korea his home. Two other men became his constant friend and partners, on the tank, a 50 ton beast built in Lima Ohio at the Tank Depot. They were a tank operator and a tank commander, making 4 who manned the tank. It was a 50 tone, 7 wheels/sport rollers with a rubber track, M48 Tank with 90 mm and 30 mm machine guns. Theirs was Tank #25 with the American Star on it. Ralph said out on peace-keeping practice maneuvers, he once got the tank racing along at 58 MPH over the frozen hills and rice patties. The gas tank could hold 275 gallons of fuel, it had power steering, and an automatic transmission in High and Low, an accelerator and a brake. It was warm enough in the cold, snow-less winters and very hot in the summer (no AC). There were 15 tanks in his A Battalion (they had A, B, and C) and the diesels were started every two hours to heat the fuel in cold weather. Ralph took special Davy Crockett training to shoot a nuclear rocket, and he was allowed to fire a blank once in practice. He saw no combat, but knew of 6 soldiers who were shot in the line of duty while he was there. Guard duty involved no live ammo, but they were allowed to take the 1st Sergeant's dog to walk along on duty. The men knew if they gave Rusty a stick of gum, he would stay with them all night. He was a Heinz-57 variety, but well-trained. If he heard a noise outside the fence, he attacked or ran-off whoever was out there. Once he and his friends took a bus as far north as they were allowed to the DMZ – The NO CROSS LINE. It was and eerie feeling, and he had heard tales of soldiers getting lost and wandering into North Korean Territory.
After 13 months of barracks living in metal Quonset huts, 6 AM revelry calls, fuel oil stoves for heat, and Army cots, Michigan native Dale Snider, Ralph's tank driver, Washington, PA native, Jim Sickles, his other driver, Kim Bo Soon of South Korea, and Ralph finished their tours of duty and went home. At Ft. Stewart in Georgia, Ralph finished his last 6 months, then returned to Arcanum, Ohio to raise a family and live a happy life. He lost his wife, Opal, many years later and then met and fell in love with Nancy (Rogers) who became his bride, and they recently celebrated their 31st wedding anniversary in Rockford. Ralph recently retired after 30 years as a bus driver for Parkway Schools, too.
The Thanks

Thank you Ralph for serving our nation so bravely. You deserved that grand tour of Washington DC! We are proud!

Anyone interested in the Honor Flights that travel nearly year round to assure that our Veterans are able to see their memorials in DC, can call 937-521-2400 or contact Aleta Weis in Willshire.

Click below on smaller thumbnail pictures to enlarge them
Honor Flight 22
Korean War Memorial
Souvenir books
Thank you letters from a grateful nation
Ralph's translation and training manuals
The Uniform
Training commendations
Honor Flight Certificate
African Mission Trip Taken by Local Physician
By Sheila Baltzell 8-6-2014
Below, hats made by the Sierre Leones
Sierra Leone is an independent country in Africa (but once a British Colony until 1961) sitting aside of Guinea and Liberia on the far western coast of the Atlantic Ocean. Sierra Leone is tiny, impoverished, recovering from civil war and crying-out for missionaries, volunteers and medical help in any form . . . and many people feel the calling to go and help.
One doctor from the Rockford community, Jerry Sell, M.D. recently fulfilled a dream of his to visit and care for the poorest of the poor in Sierra Leone at a hospital there which was started by the missionary parents of another traveler on the journey, Ron Baker, M.D.
Dr. "Baka" as he is fondly called, actually grew up in Sierra Leone while his parents, Dr. and Mrs. DeWitt Baker were missionaries (and he the Education Secretary) from 1949-1965. They built the hospital in Mattru, a village of 1500 people and ministered to their needs for 16 years. Then the family returned to Indiana where Dewitt became the president of Huntington College. It was there that Ron went to college and did his residency in medicine. He then returned to Sierra Leone and served the people for 16 years before coming back to Berrian Springs, Michigan. Ron's maternal grandpa was Pastor L. A. Middaugh who was once a pastor at Otterbein U. B Church, where Jerry Sell and his family attended. Dr. Sell has known and kept in contact with the family (including Ron's mother living in Indiana) over the many years of their ministry. The country of Sierra Leone has a United Brethren African Conference supporting the hospital. Personal support comes from other places, too. Francis Mustapha, a construction worker from Ft. Wayne, Indiana, recently ran a 401K and used the donations to support the Madina School (for teaching good morals and values) in Moiomba. He is from Sierra Leone and wants to help his people. (At left, Dr. Baker and a man severly beaten with a belt buckle during the Civil War.)
In March of 2013, Dr. Baker and Dr. Sell began an earnest dialogue in planning a mission trip to Africa. There was much to discuss. Who would be going along? Dr. Sell talked to one of Van Wert County Hospital's Nurse Anesthetists, Mike Smith, CRNA, who is also an ordained Baptist Minister, and he requested a place on the team. Dr. Baker goes back every other year to serve.
Dr. Ron Baker talked to Allie Kaditu from Neighborville, IL, a native of Sierra Leone, who works for BP Oil Company as a Financial Analyst. She accompanied the group and was their trip facilitator, handling flights, road travel, and necessary paperwork. She speaks both Mende (Southern ½ of Sierra Leone) and Krio (Pidgeon English). Her skills came in handy and in one instance, life-saving for the team. They were stopped by a policeman looking to empty the pockets of strangers. She spoke to them in their language, telling them they were missionaries and to please let them pass. They did. Dr. Sell said that usually paying respect to the Paramount Chief (District Mayor) will get travelers protected. Even though they had done this act, it did not help, until Kaditu spoke up.
The travel took 30 hours in late January 2014. The group of four flew from Chicago to Brussels and then on to the Sierra Leone coastal town of Freetown via an airbus. The flights alone took 10 hours. Then there was a six hour layover. In the city of a million people, they saw a beautiful, very old cotton tree, valued by the community because it is the tree where slaves were freed many years long ago. In Brussels, the group met up with Michelle from Michigan, who came to work with the nurses in the Mattru Harmony House Nursing Hospital and Paradise Dormitory. Then the mission team of 5 boarded a truck which took them on a 14 hour ride down a rutted lane they called a road, followed by a Ferry Boat ride across the Jong River. A system of sticks launched the ferry across the water. The weary group spread out in various spots for the mission including a Catholic Mission, and apartment building and two houses.
Rice bag at left.

They were greeted by Mama Parker, Pastor Parker's wife. They showed her respect and later they met up with another team member who practices in South Africa for the United Nations. Abu Minah stayed for the week, as well. The women cooked for the group. Chickens ran around free and then wound up in a stew for supper. They were offered fresh baked bread and peanut butter, and pineapple. The team took food with them as well including instant oatmeal and Cliff energy bars. Sometimes they ate food they were not sure what it was. Dr. Sell says he lived on peanut butter sandwiches.
According to history, there was a 10 year Civil War in the 1990's and was perpetrated by neighboring Liberian Rebels who performed horrible atrocities. The warriors destroyed the hospital in Mattru where the rebels dumped the country's only x-ray machine in the river. The government had to pay off the rebels to enact a cease-fire. The opposition party in Sierra Leone is now made up of the former rebels. The atrocities are forgiven. One woman was injured by a machete cut with her intestines hanging out during the struggles. When the mission team recently arrived, she rode her bicycle 3 hours to see Dr. Ron Baker who was the surgeon who fixed her wound. Dr. Baker's name is known through-out the country. While his family lived in Mattru, he and his brother and 2 younger sisters played with the villagers who lived in thatched-roof houses. Ron attended the Danville School. Tragedy struck the family when a boat launch collapsed and killed Dan's older brother. Dan regularly visits the gravesite, which the villagers prepare for viewing by brushing the grave area.
All supplies have to be brought along, according to Dr. Sell, so, Van Wert County Hospital and the Pharmacy Staff donated medical supplies and money. Dr. Sell and Dr. Baker bought a ton (25 kilos) of rice for the hospital. Mary, Dr. Ron's housekeeper and cook, cooked the rice for them to eat. She kept their mosquito nets mended and they ate on a screened gazebo. All team members had their shots before the trip and took malaria pills the entire time. With a 50% infant mortality rate by the age of 5 years, it is not surprising that they are the worst in the world. Infectious disease is prevalent; viruses abound. One evening a premature baby was brought in with breathing difficulties. Mike Smith the anesthetist worked and managed to get an IV in. They used a bag apparatus to breathe for it but it's little lungs were not developed enough and it died in Nurse Michelle's arms.
Each member carried 2 suitcases up to 50 lbs, plus a carryon and a backpack.
All items and supplies were used or left behind. The doctors played volleyball with the village children and handed out candy and balloons. There was swimming in the river. They walked ½ mile every day to and from the hospital.
All in all, the group performed 31 hernia surgeries in 5 days. They gave joint injections for pain; Dr. Sell did ultrasounds; CRNA Smith did anesthesia including spinals. Once, they treated a construction worker who fell 30 feet in a pit and caused severe damage so he could not walk. The team figured out how to get him a wheelchair. He was so happy and appreciative. There were heart failure induced leg ulcerations for which Dr. Sell used Una boots and people got better. People came from near and far for care. They had to pay for their services. But some could not, so the team actually paid 00 for their patients to have the surgery they gave as volunteers.
When the week was done, all doctors were thanked with the hand-shake of highest status and respect; they were each given a hat; and they left down the dirt lane for their ferry boat ride to the airport: Dr. Ron Baker, Dr. Jerry Sell, Dr. Minah (back to South Africa), Allie Kaditu and Nurse Michelle.
Click here from lots more great pictures from Dr. Sell's trip.
Deerfield Golf Course Winter Hours – Open all Winter
Golf Simulator Leagues Started on November 16th Clubhouse/Simulator Room Rentals Now Available for Family and Corporate Parties
The winter hours have started at Deerfield Golf Course 5621 Shelley Road, Rockford.
They are open Wednesday - Saturday 8 am to 7pm and Sunday Noon to 7 PM.
Exciting Golf Simulator Leagues started on Nov 16th, 2016 sign up now for a favorite tee time.
Reservations for holiday family parties or bachelor parties in the clubhouse and simulator room

Hurry ! 10% off all 2017 memberships now through Dec 31st 2016

Get your membership early and save! Call 419-363-9400.
Deerfield Golf Course Winter Hours – Coincides with New Ownership
by Sheila Baltzell
December 5, 2016

The New Sign on 127.

Jerry, Kris and Phyllis Above
The Deerfield Golf Course has changed hands. Taking over the operation from the original builders and owners Jerry and Phyllis (Ross) Now are their daughter and son-in-law, Kris Now Black and Chuck Black. After 25 years in the golf business and 58 years of marriage, there has been much excitement in the change-over as Kris and Chuck have added to the business offerings.
First of all, the Deerfield Golf Course has expanded the usual golf season into winter team leagues with a new simulator game. The "Golf Simulator Room" of the club house is now out-fitted with technology golf at any of the "major golf" course all winter long. Play with your own group of family or friends or go onto the Internet using Deerfield's Optishot and play other teams. Tournament action is also available through Optishot. Kris says t-times are available anytime or book a bachelor or birthday party in the room and entertain with golf. There are other activities to enjoy like poker and cards. Let SandWedge Cafe' cook for your group by purchasing off the menu. Gift cards are available for your favorite golfer.
Optishot also has available a Golf Coach System that can be loaded onto your iPad, and it analyses a player's swing.
Rather just practice? Use Optishot's Driving Range.
The closest offering of this golf technology to Rockford is Ft. Wayne and Decatur. Tee times for 18 holes on Optishot is for 30 minutes plus for each 30 minutes after that. Renting the system for 18 holes for an afternoon get-together runs from 2 to 4 hours.

Kris demonstrates The Golf Simulator Above
Below is the Computer System that Runs the League Simulator
The Golf Simulator Leagues are now forming - play is anytime. The league is for 18 holes play whenever they are open.
Second of all, they have remodeled the club house and added a new menu of food. The spacious area offers plenty of room for parties and gatherings of golfers. The SandWedge Café' Menu includes 9 different panini sandwiches including the Eagle – fried egg, ham, pepperjack cheese and Jalapeño pepper jelly on an English Muffin, muffins, soup, baked potatoes, hot dogs and chili dogs, Kidz Meals, specialty and regular coffee, pop and daily specials. Kris cooks at the SandWedge Café' year round.
Helping their parents out at the golf course are their son Ross Black (greenskeeper) and daughter Stephanie Black Stroh (everything from bookwork, cooking to running the simulator), Ross and Chuck take care of the 30 golf carts. Longtime employee, Tim Shaw (club house) has stayed on now that Jerry and Phyllis have officially retired.
The story is interesting on how Deerfield Golf Course came to be. Kris recalls her dad, an avid golfer, always saying he was going to build a golf course when she was a young girl at home. He golfed every morning before work in Van Wert and loved it. He kept his eyes open for appropriate property, and when a 230 acre dairy farm of rolling hills in 1988, near their home on State Route 117 came available, he knew it would be the perfect place. There were barns and buildings, a milk house, pond and stands of trees. Jerry, not really knowing how to build a golf course, went to the Rockford Library and borrowed books on how to build greens and holes complete with irrigation/drainage.
Click on smaller thumbnail pictures below to enlarge.



New Renovation pictures




New Clubhouse


New Clubhouse - Party
Rentals Available



Building Lots for Sale

Deer on the property helped Jerry & Family decide the Deerfield name.
At the time, the couple, in their early fifties, and working at factory jobs (he a tool and die maker and she a sewing machine operator), took on a whole new life with the purchase. They bought a truck, back hoe, bulldozer, a pan and other earth moving equipment. "Overall, we moved more than 550 yards of dirt," said Jerry. "Today there are 5 ponds all with underground irrigation and drainage."
At the time, Jerry and Phyllis hired Warner Bowen, as a golf course consultant, to help them map and plan the golf course and surrounding area for a housing development. The late Roy Thompson served as their surveyor and more home building lots have opened for sale with the Blacks taking ownership of the Golf Course. The first tee, fairway, and green were mapped-out, and by 1991 they had succeeded in building 3 holes, one at a time. Jerry laughs about the payment system of a coffee can nailed to a picnic table, but just like in the film Field of Dreams, he built a golf course, and golfers came to play. They built holes 4 and 9 next., learning all the while as they went along.
During this time they had razed several buildings, including an old farmhouse, which they lived in for 6 years. The old milkhouse was a useful piece of property and stands today as the club house with a cart shed attached. There were many deer that came onto the property or passed through, and eventually, the name Deerfield was selected as an appropriate name for the Golf Course. The barnyard became a cement parking lot. They bought a few carts and advertised golf outings which quickly became popular.
By 1995, they had 9 holes completed (5,6,7,8 were last and all located in the back green). Phyllis laughs about coming home from work and immediately going to work at physical labor on the golf course until sundown stopped them. Jerry was able to retire in 1989, and the golf course soon became his full-time job.
Kris and Chuck today invite the public out to see the remodeled club house, join a league and try the new simulator room for your next party. Call 419-363-9400 for more information. Congratulations to Jerry and Phyllis on a happy retirement.
Click on smaller thumbnail pictures below to enlarge.


Phyllis drives the tractor.
Jerry runs the backhoe.



The First Golf Outing




Jerry and Phyllis Now




SandWedge Cafe'

Jerry and Phyllis buy the dairy farm.

Farm Buildings.
Milkhouse to become the Club house
Click Here for the printable Deerfield Golf Course Article
Shanes Aerie 1292 Fraternal Order of Eagles
Celebrate 110th Birthday of Charter in Rockford

The members of the Shanes Aerie 1292 Fraternal Order of Eagles are looking forward to a big birthday their 110th of their Charter in Rockford on December 20, 2016.
In 1906, the Order of the Good Fellows, Seattle, WA, as it was originally called, was 8 years old at the time and chartering new member clubs around the USA. They became the Fraternal Order of Eagles, and Rockford men decided to form their own club. The Charter was provided, signed, sealed, custom framed and installed at the first location on the East side of Main Street in the old DP & L building which now houses Kid's Tree House and Jessica's Consignment Shop. The men met upstairs and 68 names were on the original charter.
According to Tom Myers, Eagles member and historian, the club remained in that location until 1956 when they bought the current brick structure on the south side of Main Street from Charlie Andrews. They moved the club. In 1983 they added the north adjacent building where Carl and Mabel Brandt's Rockford Dry Cleaners had just gone out of business.
Today the club has 330 members, with the oldest living continuous member being Earl Brodbeck of Willshire with 56 service membership years. Their motto continues to be "People Helping People". Members, auxiliary members and families alike have called The Eagles their club, their place to socialize with one another, and generate money to return to the community. "Rockford first, then County as Charity begins at Home," say the members.
Their first big community project building a Shelter House in the newly bought Shanes Park in Rockford was in 1976 when they repurposed bricks from an old outside east brick wall which was torn out of the Rockford United Methodist Church to pave way for a new addition to the church. It turned out to be a 4 brick thick wall, and the bricks were likely fired right there in Rockford at the old round oven down by Fremont Canning Company. Junior (Clarence B.) Couts was an Eagles member and Past Worthy President (1975-1976) and a brick layer. He undertook the moving and cleaning of the brick with Eagle members' help. Then he laid the Shelter House wall and pillars, repurposing the brick. Fred Tolan, Eagles member and Tolan Memorials business owner donated a cornerstone/plaque to the project. The Eagles members and the Shanes Auxiliary, women's group, worked at fund-raising projects for a year to supply funds for their gift to the community, their Community Project for the Year. Past Worthy President (1974-1975), Jim Zizelman at 91 years old, is the oldest member of the Rockford Eagles. He and Mr. Couts, along with Tolan, set the stone in place at a dedication ceremony in the park. The Shelter House is used year round with a fireplace for cooking, electricity, and picnic tables.
Dedication and laying of the cornerstone
In addition to this project, the Eagles, as a 501c3 (gaming law), have given away ,000 each to the Wright State WOEF Scholarships; Celina Visiting Nurses; Mercer County Cancer Association. In addition, they donate 00's of dollars to the Leota Braun Foundation to disperse to Rockford area projects and needs including these: Chatt Farmers' Picnic; Pee-wee Football; Rockford Recreation (ball fields, equipment, grounds); Rockford Fire Department; Rockford Lions Variety Show; Ryan Temple Memorial Golf Tournament; Rockford Sons of Legion Duck Races; Parkway 8th Grade Trip to Washington, DC; Lots for Soldiers; Parkway Back-pack Program (food for children); Parkway Athletic Boosters Club projects; Rockford Police Department Tasers 00 each); Fox Family Autism Ride; Scoreboard for Girls Softball Field; Gazebo in Shanes Park; Park Batting cage and dugouts; and Kids Playhouses in Shanes Park. There are other benevolent donations as the need arises.
The Eagles opened their doors to another organization in 2016. The century old Rockford Masonic Lodge now meets on Monday nights in the Eagles' Facility. An organization as old as the Eagles had met for years above the old Pontius Hardware.
The Eagles, as well as the Masonic Lodge in Rockford, invite potential members to check out their facilities in downtown Rockford, or contact Tom Myers at 419-790-9587.
Jane Avery's Memory Honored with Renaming of Facility in Ft. Wayne
Brother Tom and Sister-in-law Judy Avery of Rockford Attend Ceremony
By Sheila Baltzell June 30, 3016

In memory and honor of Rockford native, the late Jane Avery, Ft. Wayne's Community Harvest Food Bank recently renamed the Tillman Road facility "The Jane Avery Distribution Center". She had been their long-time Executive Director. Jane, a Parkway High School graduate of 1971, passed last July 2015 after a battle with stage 4 brain cancer. The renaming of the facility came after looking at Jane's nineteen years of leadership, where the food bank grew to distribute nearly 13 million pounds of food to more than 90,000 people annually.
Above: The ceremony is led by Community and Food Bank Leaders.
She had proven herself as a compassionate leader and in 2011, Ft. Wayne Mayor Tom Henry awarded Avery with the Key to the Fort for her commitment to the community. She was also awarded the 2015 Sagamore of the Wabash Award, presented by Governor Mike Pence for distinguished service.


Above: Flanked by Leaders of Community Harvest from left are daughter Beth Anne, Jane's husband, Bill Hoover, and daughter Allison.
At the renaming service, the CEO of Community Harvest, John Wolf, said, "Over the past twelve years, I was blessed to work with Jane. Her enthusiastic personality and warming smile are missed each and every day. This dedication is a tribute to an individual who treated everyone with dignity and respect."
Above: Family shown left to right: Mr. and Mrs. Hicham Mannir and son; Jane's daughter, Allison Avery with fiance, Chase; Jane's brother and sister-in-law, Tom and Judy Avery; Jane's husband Bill Hoover; daughter, Beth Anne Mannir with friend Rusty. Daughter Maureen "Mo" Jeffrey was unable to attend.

The Food Bank administrators and employees were in attendance, as well as Jane's family and the Community Harvest Board of Directors. The dedication ceremony was held at 999 East Tillman Road in Fort Wayne on Tuesday, June 14th, at 4:00pm
Jane Avery was known as a compassionate woman who respected all individuals.
Community Harvest Board Member and District Manager for Kroger Chris Gomez said "She truly made an impact on everyone she met." Jane's leadership took her to Feeding America national committees and food bank work groups, where she served as chairperson for the Feeding America Central Region network, which represented nearly half of Feeding America's food banks. Jane worked on national programs and disaster relief efforts and became a trusted advisor to leaders on the 2008 Farm Bill. Because of this national work, she was, in 2009, presented with the "Distinguished Hoosier Award" by then Governor Mitch Daniels, and in 2010 named a finalist for the Indiana Torchbearer Award. In 2011, she was named the Journal Gazette's 2008 "Citizen of the Year."
As a child growing up in Rockford, Jane helped out in her parents' local grocery store. Working alongside her brothers and sister, she once said she learned about managing food from her family's guiding hand. After high school, she went on to attend Saint Francis College in Fort Wayne (BA in Social Work) and then Taylor University in Fort Wayne for an MBA. She worked at Lutheran Hospital of Fort Wayne (where she managed the ElderMed Program), Catholic Charities, and parish work at the former Saint Paul's Catholic Church in downtown Fort Wayne before she took on the long-time Executive Directorship of Community Harvest Food Bank (CHFB) of Northeast Indiana. Avery is survived by her husband, Bill Hoover, and her daughters Elizabeth Mannir, Mo Jeffrey and Allison Avery.
Thank you to Deb (Bollenbacher) Reichard and Beckie (Bollenbacher) McMillen for recommending this dedication to one of Rockford's own.
Thank you to Tom and Judy Avery for the pictures.
Click here for Jane's obituary.
Parkway Graduate of 2016 Taylor Andrews Wins Prestigious New Award

Taylor Andrews, 18 year old daughter of Scott and Jannaya Andrews, recently walked away from the 47th annual ASIFA (East Animated Film Festival) in New York City with the Women in Animation-Excellence in Animation Filmmaking Rising Star award. Click Here to see the announcement.
Andrews' short film, "The Dream," was completed over the summer between her junior and senior year with the guidance of Parkway teachers art - Ed Kuhn and computer - Kevin Browning. The two found a contest in which to enter
her film, which had impressed them. Taylor's piece had also impressed the judges at the Animation Center, according to Lisa Goldman, president of the group. They created the award especially for Taylor. Goldman expressed that she hoped more female high school students will enter in the future.

Taylor was honored at the Parkway High School Academic Awards Assembly for Seniors in May. Mr. Browning and Mr. Kuhn formally presented Andrews with the award and treated the crowd of peers, parents, and grandparents to a showing of the short film and honored her as a gifted artist who is passionate about learning her trade.
According to Taylor, was always an artist, even doing advanced work in pre-school. She never drew "stick people"; she had an eye for detail, her parents learned early on. She attended Zion Lutheran School in Decatur, IN through the 8th grade and participated in art. According to Taylor, though, she really began to love art and develop her talents when she entered high school at Parkway and became a student of Ed Kuhn. "I felt free in his classes to safely express myself. I could always do whatever I wanted, and Mr. Kuhn would help me if I needed something. Throughout high school, I took every art class I could: Art 1; Ceramics; Painting: Drawing; and then became a student in Interactive Media with Mr. Kuhn and Mr. Browning as teachers. I learned to use the MicroSoft Anime Studio Pro and learned to combine the different types of art with animation and sound."
Of the animation, The Dream, she based it on a popular 1932 Picasso oil painting called The Dream, of a sleeping woman. Taylor favors cubism, and fell in love with his work. Her idea of having the woman awake was her interpretation of the theme of the short film Rising Star award: Sisterhood. As the woman awakes in her animation, a girl scout sticks with her as she looks at all the other paintings in the room where "she has hung on the wall for so long". Taylor said, "The woman awakens and sees her surroundings in a different way as she looks at the other paintings. I am so proud of this award and what it means: for young women sticking together. And, I am so proud to be the first recipient."
Taylor has been accepted at the University of St. Francis in Ft. Wayne in the fall, where she plans to major in animation, with a minor in art education.
Taylor invites you to view her animation below:
Click here for The Decatur Daily Democrat's posting
Shultz Huber & Associates Announces Team Member Promotions
Shultz Huber & Associates, a certified public accounting firm with locations throughout northwest Ohio, recently the announced the promotion of Stacey Baer and Steve Samples.
Stacey Baer, Certified Public Accountant, has been promoted to principal with the firm. Baer joined the firm in 1998 and is experienced in assisting large and small businesses in a variety of industries with individual and business tax preparation and software consulting, evaluation and implementation.
Baer is a Certified QuickBooks ProAdvisor and holds a degrees in accounting and marketing from Defiance College. She is a member of The Ohio Society of Certified Public Accountants and the American Institute of Certified Public Accountants. She currently serves on the Van Wert County YWCA finance committee, is the treasurer of the board of directors for the Van Wert Youth Football Association, and is treasurer for the Van Wert Football Tailgate Tour.
Baer works primarily in the Van Wert office but is available to clients at any of the firm's five locations. She resides with her family in Van Wert.
Steve Samples, Certified Public Accountant, has been promoted to principal with the firm. Samples joined the firm in 1995 and provides accounting and tax services to businesses in a variety of industries, including telecommunications, agriculture and franchise operations. Samples also heads the firm's forensic accounting services.
He has a degree in accounting from Miami University and is a member of The Ohio Society of Certified Public Accountants, the American Institute of Certified Public Accountants, the Association of Certified Fraud Examiners, and the American College of Forensic Examiners. Samples is involved with the Van Wert Rotary Club and is the treasurer for the Van Wert Community Improvement Corporation.
Samples works primarily in the Van Wert office but is available to clients at any of the firm's five locations. He resides in the Rockford area with his wife, Teri, and their family.
Shultz Huber & Associates, Inc. is a full service accounting, tax and business consulting firm specializing in assisting businesses and their owners plan for their future and achieve their goals in an ever-changing financial and regulatory environment. Offices are located in Archbold, Bryan, Defiance, St. Marys, and Van Wert.
Eagle Scout Project Benefits Rockford Shanes Park
by Lisa Kuhn

The Village of Rockford and The Rockford Recreation Association would like
to give a big 'THANK YOU' to Andrew Baughman. Andrew recently replaced
the old batting cage and added soft toss hitting stations at Shanes Park.
This was a project he completed to achieve the rank of Eagle Scout.
Congratulations Andrew on your achievement and thank you for
giving back to the community!
Capital Campaign Underway at Mercer Health for Major Expansion Project
Building on a Promise – Campaign Title Sums It Up
by Sheila Baltzell 4-2-2016
The MED Foundation of Mercer Health, the volunteer philanthropic arm of the health organization has taken on the challenge to raise the necessary funds to support the exciting new project of a new wing at the hospital located on Main Street in Coldwater, OH. Mindy Kremer, Senior Director of Development, Marketing and Community Relations recently explained the reasons and needs for this expansion, the history of health care in our community, and the timeline in place for the estimated 2017 ground-breaking ceremony and construction commencement.
Lisa Klenke, CEO and George Boyles, Senior Vice President and CFO, recently announced the three story addition which will be directly connected to the existing west entrance of the current hospital, adding nearly 54,000 square feet will feature a new state-of-the-art surgical suite, all private inpatient rooms and increased space for outpatient services. Parking will move west in front of the former Briarwood faciality now owned by the hospital.
Mindy Kremer explained that the expansion is necessary to keep up with the growing demand for surgical services which have seen nearly 25% growth in the past 2 years. She said, "Currently, the surgery department is located in the original 1950 building. The expansion will meet the needs of the surgical volume growth by providing adequate space and improved functioning. Private rooms in all inpatient spaces have been a long-time request from the community and is the gold standard in new hospital construction. In addition to privacy, private rooms allow for better infection control and can reduce noise disturbances thereby improving patient sleep. Outpatient services equate for nearly 75% of all services provided at the hospital, a major shift from the traditional care model. Currently many of the outpatient services are decentralized, including injections and infusions, chemotherapy, pain management, central line and implanted port care. The expansion will meet the needs of outpatient growth while allowing for increased accessibility for patients and visitors."
The million addition will add 54,000 square feet to the current 119,000, equipment will be carried over, and digital radiology is a priority for this project. A Telestroke System using iPads to tele-dock with a neurologist in seconds will save precious time for stroke patients.
The campaign will be 1/3 funded, 1/3 financed and 1/3 benevolent donations.
The current administration of Mercer Health looks back to the vision of the founding fathers of Our Lady of Mercer Hospital. Joseph Oppenheim and other leaders promised in 1950 to provide quality, local healthcare. The community has always rallied around every project. In 1969, Kremer mentioned that the Sisters of Mercer could not longer operate the hospital, and concerned board members worked together with seven townships in Mercer County to form the joint township hospital district in 1972. Today it is still successfully governed through the Ohio Revised Code, by local township government, one of only a handful in the state to claim that status. And, during the 70's and 80's, the hospital saw renovations and additions as needs grew. The townships involvement meant a new Emergency Room, 24 hours a day, became a reality. A Community Medical Center in Celina, Mercer County Home Health Agency and Mercer Health Home Care all came into being by the end of 1987.
The pictures below tell a story of community pride and caring, and the new addition is being welcomed in that same sense of generosity and excitement for the future.
More information about this major expansion project is available by contacting the MED Foundation of Mercer Health or by visiting www.mercer-health.com. Learn about all areas of Mercer Health, and how you can suppor the future of healthcare in your own community.
Laying the Cornerstone of Our Lady of Mercy Hospital
A nun doing imaging
Aerial View of the Original Building
Win this Motorcycle buy a ticket for a chance to win this Brand New 2016 Harley Soft-tail Slim
(Tickets each - 2500 to be sold, generously donated through the help of Toledo Harley Davidson)
Mike Fox has tickets for sale and can be reached at 419-733-7466.
Rockford Eagles – Aerie 1292 Gold Sponsor for Fox Family Ride for Autism - Poker Run and Auction Benefit
in Its 2nd Year
Autism Speaks - World Autism Month 2016 was the perfect time for Rockford Eagles Aerie 1292 to donate a Gold Sponsorship to The Fox Family Ride for Autism. Presenting the check to Mike Fox, left is Blair Shaffer (right). The Eagles were a major sponsor for the Inaugural Fox Family Autism Ride last year.
The event will be held on Saturday, June 18, 2016, during Rockford Community Days with biker registration from 9-10:30 AM. The donation is per rider and per passenger. First bike out is 10; last bike out is 10:30; last bike in is 3:30. Five Mercer County stops include: Community Building in Rockford, Duck Foot Landing, Fish Mo's, Hole in the Wall, Padua Pub and McSober's.
A New Harley Motorcyle Raffle for a 2016 Soft-tail Slim worth ,000 (Tickets each - 2500 to be sold, generously donated through the help of Toledo Harley Davidson), a 50-50 raffle, a Silent Auction and a Hog Roast have been added to the events.
A hog roast meal (hogs donated by Kuhn Farms Rockford) is included for the motorcyclists. The pulled pork and fixin's will be prepared by visiting Chef for the day "The Little Hen" of North Carolina (Regan Stachler) who is featured as a top award winner in the North Carolina Competition Dining Series (Farm to Table Cuisine). Presale Dinner Tickets are available for purchase at 4 locations: Mayor Amy Joseph's House, Village Hall, Barry's Market, and TJ's!
Dinners are and a portion of the presale dinners sold will benefit Rockford Community Days, too.
The Fox Family from Rockford, in honor of their autistic grandson/nephew/cousin, Alex, who is now 11, have decided to use all Benefit Proceeds this year for the 18 identified Mercer County (K-12) Kids with Autism (6 school districts). Alex is the son of Holly Fox Snyder, daughter of the late Gary and Delight Fox. For years, Holly, Alex's dad and their families have been participating in motorcycle runs and other fund raisers for Autism Awareness The site for Autism is World Autism Awareness Day - Autism Speaks . Alex has used an iTaalk iPad since the age of 6. According to Mike and Nikki Fox of Rockford, the success of the ride last year for the eleven Parkway Autistic children, prompted the family to spread the money to other Mercer County schools in order to help them, too. 58 Bikers and 38 riders participated in the event last year.
The Autism Poker Run, Children's Go-Fish Bicycle Run, Harley Raffle, 50-50 Raffle and Silent Auction will also feature a Hog Roast after the run. The organization iTaalk Autism Foundation (read the full article below) will purchase iPads® equipped with special apps that Autistic children can use to communicate with others and learn. Mike Fox, Alex's uncle said the device has been significant in the life of his nephew and many others, but they are expensive. Some apps are 0 a piece. He recently learned of the success of the Parkway students who received the iPads® last fall when Parkway teachers of Autistic children in Parkway, Chad Sapp and Laura (Carter) Yoder, confirmed that some increased their grade levels by 3 years. The goal for the Fox Family is to raise enough money to buy and give each Autistic child in Mercer County one of the special iTaalk iPads® which includes all apps fully loaded and training for students, parents and teachers.
The Rockford Eagles (photo: Blair Shaffer (left) presents a check to Mike Fox) recently donated 00 to become a Gold Sponsor.
The Go Fish bicycle ride for children and adults will meet at the Community Building and register at 2:15 with bicycles out at 2:45 pm. All ages welcome! Even adults! The route will not cross over St Rt 33 so it will be safer. A Go Fish card will be picked up at each stop, and the riders with the most matches will be put in a drawing for a new bicycle.
Mike can be reached at 419-733-7466 and the website for registration is: http://nfoxphoto.wix.com/fox-family-ride
Click here to visit their Facebook Page.
Please use this link to make your own donation to this event: http://www.itaalk.org/#!fox-family-ride/cl34
The Fox Family from Rockford is Sponsoring 2nd Annual Fox Family Ride for Austism
by Tammy Eisenreich, Vice President The iTaalk Autism Foundation
Information on Austism
Autism is properly classified as an epidemic, and a recent study revealed 1 in 56 children have some form of Autism Spectrum Disorder (ASD). The lifetime incremental cost of education, treatment and care of a person with autism is .2 million. Clearly this is a tremendous additional cost on families and on communities...unless we prioritize finding innovative approaches to working with children with Autism.
The iTaalk Autism Foundation is a 501c3 non-profit that works to introduce and educate on cost effective and appropriate interactive technology for individuals with autism and related disorders. We continue to endorse traditional therapy programs such as a 30-hour per week Applied Behavioral Analysis program are the most effective treatment for children, but seek to bring attention to how much more progress could be made if the child also had access to an interactive device with educational apps, for which they were trained to use by their teachers and therapists. The immediate and inexhaustible interaction with a device such as an iPad®, would reinforce language, fine motor skills, cause & effect and other key skills for children with autism – thereby enhancing the therapist's impact in a very cost-effective manner.
Last year, nearly 100 individuals with autism were granted an iPad® by iTaalk, and over 1,000 service providers and parents were provided with the necessary education on using an iPad® with individuals with special needs.
How you can help...
Become a sponsor for the Fox Family Ride for Autism
The Fox Family Ride for Autism is asking local businesses, corporations and/or individuals to become sponsors! The donations can be monetary or material in nature. Donations made will be utilized in an auction to raise funds. Money raised from the auction goes directly to iTaalk and will be used to fund the purchase of devices, educational applications, and a full-day iPad training for local parents, teachers and autism caregivers!
We hope you will consider this opportunity to partner with the Fox Family and iTaalk! Visit itaalk.org and click on the Programs tab to find out more about the Fox Family Ride and to become a donor today! Any questions regarding our organization and fund management policies are gladly answered, contact Tammy at , or visit www.itaalk.org for answers to FAQs about The iTaalk Autism Foundation. If you have questions about the Fox Family Ride for Autism and how to get involved please contact Holly at (419)-787-7857 or by email at .
Please use this link to make your own donation to this event: http://www.itaalk.org/#!fox-family-ride/cl34
Sincerely,
Tammy Eisenreich
Tammy Eisenreich, Vice President The iTaalk Autism Foundation
The iTaalk Autism Foundation, a non-profit 501(c)(3) organization, is located at 2040 West Central Ave., Toledo, Ohio 43606
Robert P. Maurer Longtime Rockford Carnegie Public Library Fiscal Officer To Retire on May 28, 2016


Robert "Bob" Maurer is retiring after 26 years as the fiscal officer for the Rockford Carnegie Public Library. His knowledge and expertise will be sadly missed as he has much experience since the days when officers did all library fiscal work in handwritten ledgers when he started back in September of 1989. He says that the biggest change he has seen since that time is the advances in technology.
Rozann Maurer, Library Director, applied for a grant to automate the library card catalog system back then, and with it came the program called Uniform Accounting Network (UAN). A software written by the Auditor of the State of Ohio, it was designed for public entities to use, and 1800 currently do, including 251 libraries. Bob explained that Rockford's Library is 240th in size and was a leader in automation and accounting with him being selected as one of 30 fiscal officers to use the new software at that time. The library got rid of the old paper card catalog and went to electronic searching, check-ins and check-outs.
Bob also was selected in 2002 to beta-test a new version of the UAN and also assist with the training of others on the software. The computer system was free-standing, but can be used online now. Multiple users can work in the same library on the UAN doing additional things besides the accounting, things like payroll, yearend reports and online direct deposit. In addition, Bob re-wrote the accounting handbook twice over the years with the latest in electronic format. While at Rockford Carnegie, he was hired from 2000 to 2012 as the fiscal officer for the St. Marys Library.
Bob was honored in May of 2005 when his fellow fiscal officers elected him president of the Ohio Library Fiscal Officers Association, a position he held for three years. Also during that time, Bob was elected to the Ohio Library Council Accounting Division Action Council, and served 6 years, one year as the chairman. Under his leadership, they sponsored a Central Public Investing and Management training to prepare fiscal officers for the certification of investing (some libraries do this).
Once he retires, he will continue to be a visiting clerk for the UAN, anywhere the State needs him to travel and help out.
Other activities of Bob's over the years include high school graduation; a tour of duty in Viet Nam in the Army; pursuing and getting his Associates Degree in Accounting from International Business College in Ft. Wayne; marrying Rozann and raising a family with her. They had twin daughters and now have 4 grandchildren. Bob also, farmed and continues to help with that, on the Palmer Family Sesquicentennial Farm near Mercer where they still live. They have a grain farm, but also some cattle. Seven generations have lived in the Palmer Family Home (Great Great Grandma built the house), which his daughter Megan lives in with her family. He continues to serve on the Leota Braun Foundation as the executive director and is a board member of the Mercer County Soil and Water Conservation District and he was the Dublin Township fiscal officer for 6 years. He enjoys riding his motorcycle and intends to take more trips after retirement. He will ride again on Memorial Day in the Rolling Thunder Riders from Fairfax Virginia to the tomb of the unknown Civil War Soldier Ceremony.
And he annual participates in the American Legion Riders (Charitable Wing) Legacy Run to raise money for the Legacy Scholarship for children of American military servicemen and women who were killed in service to our country.
When asked about the history of the library, he recognized the board members he has worked with over the years including the current members: Jim Gibson; Art Bader; Georgiana Wilson; Ryan Sipe; Marge Gehle; Shannon Painter Carpenter; and Lisa Kuhn. The Rockford Carnegie Library is a single entity in Mercer County. They are 1 of 4 libraries operating in Mercer County along with the Mercer County Public Library and its branches, The Ft. Recovery Public Library and the Coldwater Public Library. Each has a board of directors. Bob explained that in 2009 State Funding was drastically cut to all the libraries. It meant lay-offs or reduction in hours of service to the public. Community levies saved the libraries in the area and hours were restored as well as the ability to purchase. Rockford Carnegie Library's main structure was built in 1913 and the new part in 1970. The 100 year old brick was repaired on the old part in 2014.
Bob is looking forward to retirement although it looks like he'll still be plenty busy.
If you'd like to congratulate Bob, send him a card to 5850 Mercer Road, Mendon, OH 45862.
Bob Maurer Preparing for His 8th Ride in the American Legion Riders Legacy Run
Bob Maurer, a Viet Nam Veteran, is still serving his fellow military comrades. On August 22, 2016, he will be heading out on his motorcycle for his 8th ride in the American Legion Riders Legacy Run to raise Scholarship Funds for the children of men and women who have lost their lives in military service to the USA. In its 11th year, the riders have raised over million a year in the last two years. Bob said, "We will travel 1300 miles in 5 days heading through Kentucky, Tennessee, Alabama and arriving in Tupelo, Mississippi where the riders will congregate before we head back together to Cincinnati, Ohio for the American Legion National Convention. It is always a great time and can get emotional for those who have been helped by our fund raising efforts and share their stories. Donations to the cause can be given directly to Bob before he leaves or on the secure website at www.legion.org or www.legion.org/riders.
Jason Ford Shares Chemistry Experience With Students
By: PHS Senior Karie Gangwer
Jason Ford, a 2011 graduate of Parkway and a recent graduate of Ohio State University, visited Mrs. Morton's Anatomy & Physiology, Biology, and Physics classes on March 21st and 22nd. Jason has his Bachelor's degree in chemistry and is now working on his Doctorate in theoretical chemistry at Stanford University. For the A&P classes, Jason presented them with a blood buffer lab. Students were able to demonstrate the buffering solution found in your blood, connecting chemistry to the human body. For the biology classes, Jason began a discussion idea based on an article about bananas and how they are being struck by a disease that is incurable and pretty much wipes out banana plantations within a matter of years. The bananas we eat now are clones of a single genetic strand, so if this disease strikes, the banana may be gone from all grocery shelves. Mr. Ford discussed differences between genetic engineering and genetically modified foods. His study in chemistry links to proteins that could play roles in genetics. Finally, for Mrs. Morton's physics classes, Jason began a discussion about bio mechanics and why you should lift things a certain way to minimize torque on certain parts of the body. Students related their study of rational motion to the body and the amount of torque sustained by joints like the elbow and knee.
Biggby Coffee #475 Coffee Shop to Open Tuesday, March 22 in St. Marys, Ohio
Local Family Buys Franchise

| | |
| --- | --- |
| Jon trains with owned Peggy Rector in Lima at Biggby's. | Biggby Coffee #475 |
Jon Sell and his mom, Connie Sell of Rockford, have become baristas and co-partners and bought their own coffee franchise to open Tuesday, March 22, 2016 in the Shop at St. Marys Shopping Center in St. Marys, OH (Kroger and Kohl's Shopping Center at the intersection of US Route 33 and St. Rt 66). Biggby Coffee #475 is at 488 Fortman Drive in the same strip as JT's Restaurant, Great Clips, Verizon Wireless. It is on the east end of the strip with a great place for drive through and a large dine-in area featuring cheery orange, green and yellow décor. The Biggby Sign is hung!
Exciting new careers have opened up for them as Jon switches gears after 15 years as an Environmental Consultant for a Civil Engineering Firm in Atlanta, Georgia (Biology Graduate of Taylor University), and Connie recently retired after 36 years doing medical accounting for Rockford Medical Associates in Rockford. And, they are hiring 20-24 employees to help them with their new venture!
Jon and Connie trained with their parent company, Biggby Coffee in East Lansing, Michigan and learned to make all of those delicious coffee drinks that Biggby is known for across the Midwest, the closest one being in Lima, OH, until now. (Biggby's is 21 years old and stretches from Michigan in the North across many states to Florida and Texas in the South.) Then the two mentored at the Lima shop with the great crew and owner Peggy Rector. Biggby's is a community based company that sells franchises and sees this as the best way to encourage a loyal customer base. Jon and Connie Sell are excited to be working in the St. Marys and surrounding communities to fully be a part of upcoming activities and events. They are looking forward to welcoming new customers and getting to know them personally.
The Biggby mission is all about values, and the Sells trained on respecting customer's time, remembering the customer on return visits and making the customer happy Biggby's Mission Plan is "B" Happy – Have Fun Atmosphere!"
Biggby's best coffees include: French Roast; Costa Rica; Ruwanda Blend, and Black and Tan. Fair Trade Coffees include: French Roast, Black and Tan and Ruwanda Blend. If you're looking for organic, they include French Roast, Black and Tan, and Costa Rica.Filtered water is used and coffee beans are roasted twice a week in Michigan.
"Coffees are served hot, iced or frozen with the most delicious velvetized milk," raves Connie who also explained, "Cream, 2%, half & half, soy and skim are all velvetized is a special process which aerates the above in a special Biggby process that stretches and rolls to make the product lighter and creamier."
"It is absolutely DELICIOUS," claims Jon.
Jerry, Jon and Connie work on remodeling the coffee shop space in St. Marys.
Flavor additions (thick) include: chocolate; caramels; mocha-mocha; white chocolate; marshmallow; and sugar free options. Thin syrups come in these flavorings: vanilla; strawberry; raspberry, hazelnut and many more fruit and nut flavors. Plain Espressos and plain coffee are another option for those who like their coffee simple.
Teas, served hot or cold include Chai, green teas, tisane, peppermint, cinnamon, and others with velvetized milk if desired.
Hot chocolate is another favorite served hot, iced or frozen. Fruit drinks smoothies are another offering which can be customized, as well. Red Bull crème freezes offer a caffeine option, and they even serve an herbal caffeine called Zip.
Cider drinks return in the Fall, and new drinks roll-out each season.
Complimenting their drinks are fresh baked muffins and a brunch bagel called a Bragel. Made fresh on an asiago or honey wheat bagel, the bragel comes with your choice of ham & cheddar or turkey or chicken with soft havarti cheese or a chocolate & cream cheese "Tuxedo". Dine in their spacious coffee shop or take-out.
They are mostly a take-out business and will run it Green. Paper cups are biodegradable and all packaging will be recycled.
Download the Biggby SmartPhone App and gather E-rewards and get Biggby coupons for #'s of coffee.
Get a Biggby Card at their store and after the 12th coffee bought, get the 13th free.
Connie trains in Lima above.
Watch for coupons to come out exclusively for the New Biggby's in St. Marys.
Their coffee shop will be open 6 AM till 9 PM Monday through Saturday and 7 AM through 9 PM on Sunday. Free WIFI for all customers!
Friend them on their Biggby Coffee 475 Facebook page run by family members Jenny and Riley. Visit the Parkway Independent and are newspapers for coupons, too.
Jon and Connie invite you to join them on March 22nd for their Grand Opening Day!
Biggby Coffee Holds Grand Opening and Ribbon Cutting Ceremony
Connie and Jon Sell, celebrated with the help of their friends and family from Rockford and St Mary's with an official Ribbon Cutting Ceremony on Tuesday, March 22, 2016. They reported, "We made 502 cups of coffee on our opening day and beat the Biggby corporation record for new store openings. Our great new employees worked very hard and are getting faster and faster every day. We just love the new friends we are making and enjoy being a place for friends to gather to share fun and delicious hot, cold and frozen coffee, tea, and steamers."
Parkway STEM Students Take Top Honors at Auglaize/Mercer County Competition - March 2016

On February 25th, five Parkway students participated in the first Auglaize/Mercer County Science Day competition at Wright State University. This event is just one of the ongoing efforts to implement STEM programs in both counties.

Emma Wells and Alyz Yoder received an "Excellent" rating on their project, "Which works better, hand soap or hand sanitizer?" Jace Armstrong, Colin Fokine, and Skyler Fokine received a "Superior" rating for their project. The team also won the award for the Most Innovative Research Project – "Evaluation of Drones in Wind." The team advances to the District Science Day at Ohio Northern University on March 19th.
The teams were guided by Barb Shellabarger, 5th and 6th grade science teacher, and Katie Kraner, Gifted Intervention Specialist.
New Book on Mercer About Small Town Life for Sale
"Mercer Memories", written by Rex and Carl Marsee, is a true story about a Southern boy and his relatives growing up in a small town in Northwestern Ohio in the 1940's and 1950's. It is a rather simple story about simpler times and individuals, who were far less complex, than are found in the 21st century. It is about a time when WWII was coming to an end and the beginning of the 'baby boomers of today were being born." It is about a time in American history, when families didn't have a lot of money, but they had a lot of love and compassion for each other.

The books are for sale at the Shanes Crossing Historical Society located at the Rockford Village Office at 151 E Columbia St. The books cost each.
The Rockford Chamber, through the Crime Awareness Fund, donated the funds to purchase body cams for the Rockford Police Department. Thank you, Rockford Police, for all you do in keeping our community a great place to live and raise a family.
Local Wood Craftsman Creates Unique Pens
by Sheila Baltzell 12-2-2015

Robert Ransbottom, of Rockford, has always loved woodworking and has recently taken his talent for refinishing, custom frame building and cabinetry to a much "smaller" size and is creating one-of-a-kind unique refillable ball point pens from wood. Refills are available through Bob or at Office Depot.
The pens range in price from -, and he offers olive wood from the Holy Land, Cocobolla wood from Africa, cedar from Michigan, local walnut and oak as well as wood which he stains like hickory.
The designs are fun and include a rifle, with bolt action, a patriotic flag, teacher pens with red on one end and black on the other for grading papers, and a pen with a car shifter. He also has regular pens and mechanical pencils, 7 mm.
Pens are created with precut wood or wood he cuts on a table saw for small chunks ¾ " x ¾" x 2-1/2" – grip size. The corners are removed and shaped into a round wood shaft on a band saw. A lathe creates the unique design by hand shaping with a wood gouge tool. Hand sanding finishes the wood shafts for placement on a Pen Pal drill used to open a shaft down the middle of the wood. This takes some extra skill to get the pen right. Superglue added in 5 coats gives the wood shafts their shine. After the drying, Bob uses the Penn State Industries "pen kits" and a pen press to superglue to pieces together. The metal finishes available are gun metal, brass, copper, and antique gold.
Monograms engraved for personalization are available; special gift bags can be purchased for storage; and cards explaining the authenticity of some of the imported woods are available. Bob sells his rifle pens locally at Terry's Trim in Rockford, as well as a variety of craft shows, and from his home.
Bob works part-time at Ace hardware in Van Wert and locally learned of the pen crafting from Ray Volk, who makes them as a hobby.
Bob also does custom picture framing with non-glare glass, and creates signage from old barn wood. Give Bob a call at 419-363-3269 or email him at
Contact him before Christmas as they make great gifts.
Click on the smaller thumbnail pictures below to enlarge them.
Jason E. Ford Awarded Prestigious National Science Foundation Research Fellowship in Chemistry Field


Jason E. Ford, 2011 Parkway Graduate, and 2015 Graduate of Ohio State University with a Bachelor Degree in Chemistry, has just been named one of 2000 students to receive a research fellowship from The National Science Foundation. Jason is currently a master/doctorate student at Stanford University in California. He is studying Chemistry, Chemical Theory, Models and Computational Methods. The fellowship will be for 3 years as Jason pursues his degree. He is the son of Steve and Stacie Ford of Rockford. Click here to read the full article and look him up on the awardee's list for 2016.
A Veteran's Story
By Paul C. Thompson (Specialist 5)
Motor Transport Operator
Honorable Discharge Award
The Bronze Star Medal, Vietnam Vet
November 9-10, 2015
I grew up in Rockford, Ohio, have lived in Denver, Colorado and now reside in Gallup, New Mexico, hoping to move again soon. (That's another story !)
The dates of my service in Vietnam were – May 31, 1970 through April 26, 1971.
I was drafted into the US Army in September of 1969 at Fort Hayes near Columbus, Ohio, and sent into basic training and Army Transportation School, both at Fort Jackson -- Columbia, South Carolina.
From Fort Jackson, I went to Fort Bliss – El Paso, Texas. (Fort Bliss, Texas and White Sands Missile Range, New Mexico make up one huge military complex), the ADA (Air Defense Artillery). At Fort Bless, and now in the Army Transportation Corps, I worked as a truck driver, military taxi and finished there as an officer's chauffer. (Good duty!). Then via Oakland Army Base, California, I was sent to 'Nam".
In South Vietnam I served as a combat truck driver with the 196th Light Infantry Brigade, 23rd Infantry Division (American Division). As a combat trucker, I saw much of the beautiful, but worn-torn, nation of Vietnam.
A Bronze Star Medal
I remember it like it was yesterday. It was a rainy day and we were near TamKy in South Vietnam. I was coming upon a curve in the road, to the right, and off to my left was an overturned truck on its top. It was a truck from my outfit, the 196th Infantry Brigade US Army that was just a head of me.
It was a terrible, unbelievable sight. Pinned underneath along one side of that truck bed were six or more soldiers that were passengers on that truck. The full weight of the truck had them trapped, crushing legs, hips, and abdomens of those men. The cab was flattened with the driver and the 'shotgun' trapped in there. Screams filled the air from the injured and from the soldiers trying to rescue them by digging with their hands and futility trying to lift the 13,000 lb truck off of them.
Additionally, this was an area where I had had the road shot up in front of me, twice.
I knew something had to be done by someone, and done fast. ! My gut told me that "someone' had to be me, but what could I do ?
I surveyed the situation, did some quick thinking, and with no regard of my military rank, I took command. Someone had to do this!
"You and you, take your rifles and get up there on the road and keep traffic moving. We don't want to get shot at", I yelled.
The overturned truck was down an embankment just off the road in a rice paddy. All the trapped soldiers were on the far side of the truck from me. This was a good thing figuring into my plan.
If I could use my truck and my tow-chain anchored to the undercarriage of the wrecked truck, I may be able to rock the truck up enough to pull the injured out from under the truck.
I explained my plan and got people into place. "As soon as you see the truck bed, move upward, drag these guys out, ok? I don't know if my clutch will hold or the chain, so move fast."
I hitched up both ends of the chain and got into my truck and slowly pulled forward tightening the tow chain. I could smell my clutch getting hot, but it was working!
The truck rocked up on that side and they got everyone out from under it.
When we were clear, I was able to pull the truck all the way back over onto its wheels. I tossed two smoke grenades to some guys and told them if you hear any choppers "pop smoke".
Then another guy and I tore off the canvas and support tubing from the cab, we got the driver and the 'shotgun'.
I saw a cloud of green smoke and a cloud of red smoke and two Huey gunships came in and landed in the rice paddy. They radioed in, and soon several medi-vac helicopters landed.
I don't know how many choppers landed and took off. I don't know how many survived that day, but I knew the two guys in the cab from my outfit, Leonard, the shot gun, seemed to be ok. David, the driver, un unconscious. As I held him in my arms…. he died.
They gave me a Bronze Star Medal. I just did my job.
While in Nam
Upon discovering a 'booby-trap" , now called and "IED" meaning improvised explosive device, I disarmed it in my hands using a roll of masking tape. (It was made using a grenade, pin pulled, mud pack).
I organized a small fire brigade when I witnessed a loaded munitions truck with one of his trailer axles on fire enter the ammo dump (ammunitions depot) where I was picking up a load with my truck. The diver did not know he had a fire on board.
Several of us drivers fought the fire with the extinguishers from our vehicles while four forklifts off-loaded the flatbed trailer. We all remained safe with no explosions.
During a night-run with two trucks to make a pick up at an ammo dump in Quang Tri, we became the target of enemy sniper fire and got pinned down inside the ammo dump.
The forklift driver was able to flee and got all the floodlights turned off.
An ammo dump is no place to engage in a fire fight, so I devised a plan to get us safely out of there , or at least I hoped so.
The four of us: two drivers, two 'shotguns' (passenger-guards) got into a quick huddle on the 'safe side' of our trucks under cover of darkness. "Here's how we are going to do this", I told them and that's what we did.
It was pitch dark and we could not use the lights on our trucks and be targets.
We drivers started our engines, put the trucks in gear and crouched on the running boards, door open and reached up to the steering wheels. The shotguns walked along side and told us right or left and we steered the trucks as they directed us. It was too dark, and with the doors in our faces, our shotguns were our navigators. We slowly inched our way out of the kill-zone.
Just as soon as we felt it was safe enough, we hopped into our trucks, partially loaded, got out of there and called it a night.!
Click Here for a collage of pictures from Paul Thompson.
Editor's Note: Paul is a 1968 Graduate of Parkway High School.
His parents are the late Ernie and Gertrude Thompson form Rockford.
Ernie taught school at Rockford High and then Parkway High.
His siblings are: the late Bob Thompson, Steve Thompson, Phil Thompson, and Ann Thompson Brown
Ron Searight Recognized for 35 Years of Service to Rockford Fire Department
by Sheila Baltzell, editor
1-7-2016
Ron Searight retired in December 2015 from the Rockford Fire Department after serving for 35 years. He had been on the volunteer force since 1980 and credits former Rockford Fire Chief Ralph Rhoades (who passed away in recent years) for kindling his interest in two of the greatest volunteer positions a person can give to their community. Ron also retired from his job as an Emergency Medical Technician for Rockford after 20 years (back in January of 2014).
Below is a picture of Ron and Lisa Searight when he retired from the squad in 2014.
Ron's fondest memories are about the camaraderie of his fellow volunteers and the friendships he has made over the years. "We covered each other's back; we protected each other; we always worked as a team and contributed our ideas to the situation; we always worked together," said Ron.
If you would like to send Ron a card, his address is 406 N. Street, Rockford 45882. His email address is
Congratulations to Mike Hoehn 30 Years in at the United States Postal Service February 25, 2016

Mike Hoehn, Post Master, recently retired from the Rockford Ohio United States Post Office after 30 years of service. He started for the post office as a clerk in Lima Ohio on February 2, 1985. From there he became a Branch Manager at the Cridersville Post Office. He became a postmaster and served at Bluffton and Celina before coming to Rockford on December 2, 2001.
Mike says the biggest change in his 30 years has been by far the automation of sorting the mail. When he started as a clerk in Lima, they were still sorting all mail by hand except for a few big city offices. Over time, all post offices have been automated and machines do all the sorting. Mail comes in fully in order for placing in mailboxes on a route or into postal boxes. Sadly, this means fewer employees.
Mike said of his 14 years there, "I loved my time in Rockford because my co-workers, are an awesome group of people and the community is a wonderful place with wonderful people. I could always depend on my employees to cheerfully do more than I expected. And I always found the customers to be friendly and gracious. I miss all of them already." Over the years, he could always count on fresh cut bouquets from local flower beds to grace the front counter, homemade cookies and candy at Christmas and lots of interesting conversation.
His best memory was the time he turned 50 years old and walked into the post office back room to find it filled with black and multi-colored balloons and decorations on the walls. "What a surprise, and they had cake, too!"
Over the years Mike has seen Willshire, Ohio City and Mendon Post Offices reduce in force with clerks covering the duties, the routes coming to Rockford, and Mike handling the postmaster work a couple days a week. He thanks the communities for bringing their business to the post office. The 10-12 employees he has supervised over the years, through him a nice retirement party, and proclaimed him " . . . a boss who will be hard to replace."
Sarah Kimmet is the Interim Temporary Officer in Charge, and she comes from the Celina Post Office. Soon the United States Post Office will name a permanent replacement for Mike, who looking forward to some warm weather soon and other camping and traveling trips with his wife, Karen.
Jonathan Pabis Graduates from Columbus Police Academy and Ohio State University
January 21, 2016 by Sheila Baltzell
Jonathan Pabis, son of Paul Pabis and Holly Wood of Massachusetts, celebrated two graduations in 2015. On May 9, 2015 he graduated with a Bachelor's Degree in Finance from the OSU Fisher College of Business. He then entered the Columbus Police Academy in July as a member of the 124th Recruit Class and graduated in a ceremony (with 31 classmates) on January 15, 2016. A pinning ceremony was held on January 14 with his mother pinning on the new badge while his father and sister, Stephanie Pabis, looked on. Joining the family at the pinning were his Aunt Sheila Baltzell, Mark Linn, his cousin, Tom Baltzell and children, Sam, Jake and Lydia, and many friends from the Columbus area.
On Friday, Jonathan gave the official address for the 124th Recruit Class.
Attending the graduation were: his parents and sister, Tom and Ann Baltzell and Family and many Columbus-area friends. A party at a local restaurant was hosted by Paul and Holly in his honor following the event .
Jonathan has been hired as a police officer by the Columbus Police Department, which is celebrating its 200th Anniversary in 2016.
Click on smaller thumbnails below to enlarge them.
| | | |
| --- | --- | --- |
| Police Academy | Police Academy | OSU Graduation Party |
Richard Sherrick Inducted into Prestigious Hall of Fame

This past weekend at the University of Akron, former Parkway Schools band director Richard Sherrick was inducted into the Ohio Band Directors Conference Hall of Fame, December 2015.
The Ohio Band Director's Hall of Fame was established in 1974 as part of the Ohio Band Director's Conference held annually at The University of Akron. The Hall of Fame inducts one retired Ohio High School or Middle School band director in recognition of outstanding work in the field of instrumental music education. To date there have been 38.
The Ohio Band Directors Conference photo gallery for the Hall of Fame is located in the Guzzetta Hall Atrium.
Each year, the Ohio Band Directors Conference welcomes outstanding middle school and high school concert bands and directors to campus for performances, workshops, and the Hall of Fame induction ceremony during the final OBDC High School Honor Band concert.
Mr. Sherrick held the Parkway music teacher position from 1971 until his retirement in 2007.
Pictured left is nominator/presenter and the 2014 OBDC Hall of Fame recipient Jeff Shellhammer with Richard Sherrick.
WRKD to Celebrate 1st Anniversary

It's a 1st Anniversary Open House! Come celebrate! Rockford's Best Mix – 101.3 WRKD will be hosting an open house on Sunday – December 13th from 2 – 5 pm. We are located at the Rockford Village Office and Museum at 151 E Columbia St, Rockford. Refreshments will be served! Meet the team and tour the studio!
Pictures taken and shared by Todd Henkle when the new WKRD tower went up last year. Click on pictures to enlarge them.
Rockford American Legion Celebrates Veteran's Day
Members and volunteers at the Rockford American Legion served a soup and sandwich supper for Veterans and their families on November 11, 2015, Veteran's Day. Dale Zizelman, Jim Zizelman, Bob King,Terry Joseph, Charles Stephenson, Dick and Gini Fickert and Wayne and Sally Fickert are just a few vets and spouses shown below who enjoyed the evening.
Laurels and Maplewood Veterans Take the Honor Flight
by Leah Hays, October 2015

Two residents from Maplewood of Shane's Village and one resident from The Laurels of Shane Hill had the outing of a lifetime! Gaylord Hoffman, Ed Pierce and Ned Baltzell along with 153 other veterans participated in Honor Flight Northeast Indiana on October 7, 2015. Honor Flight Network is a nonprofit organization created solely to honor America's Veterans for all their sacrifices by flying them to Washington, DC to reflect at their memorials. Top priority is given to WWII survivors along with other veterans who are terminally ill. All flights are free of charge for veterans. Each veteran gets a one on one volunteer along with nurses, a doctor, and respiratory techs that all volunteer their time to assist the veterans on the flight.
The day started early with breakfast at 6:00 a.m. followed by a scheduled departure time for 7:00 a.m. from Ft. Wayne on the 122nd Fighter Wing to Washington D.C.. Buses were standing by to transport them to their WWII Memorial, as well as other memorial stops throughout the day, each bus with their own private police escort through the city. A box lunch and a great supper was furnished before flying them back home the same evening where more than 2,000 family and friends greeted them at the F.W. International Airport with gifts, a live band and the Junior Honours Core saluting them upon sight! What a sight, from the moment they stepped off the plane until they reached the parking lot! American flags and people greeting them home at every turn. A truly remarkable sight to behold as they all got a true HEROES welcome home.
"To me, the day was spectacular. The best day that I've ever spent in my life. It was mind boggling what I saw and it's something that I'll remember for the rest of my life! I liked The Arlington National Cemetery the best because of the way it was laid out. You could drive by and see nothing but crosses. To others it may not mean as much… but to me it made me feel like I was walking on top of the world. I just loved that! The whole trip was wonderful but that was the most outstanding!" stated Gaylord Hoffman, Navy Veteran of WWII.
Congratulations to Joey Brandt, Versailles Graduate and College Wrestler
Ranks 1st Nationally in Wrestling in the 197 Weight Category
Joey Brandt, a former wrestler at Versailles and graduate of 2011 has found himself at the top of his field in wrestling at Ashland University. Rankings were released according to Ahsland's website:
"The 2015-16 Preseason Division II Wrestling Coaches' Regional And Individual Rankings were released late Thursday (Oct. 29, 2015) night, and a pair of Ashland University wrestlers begin the season atop their respective weight classes in Super Region II.
Senior Joe Brandt sits atop the super region rankings at 197 pounds. A three-time All-American, Brandt returns to mat after a redshirt season. In 2014, he finished a career-best fifth place at nationals. Brandt also is the No. 1-ranked wrestler nationally at 197."
Another wrestler, Eagle senior, Zeb Beam, is ranked No. 1 in the region at 157 pounds.
As a team, the Eagles are ranked seventh in Super Region II and 10th nationally.
Ashland begins the 2015-16 campaign on Sunday, Nov. 15 at the Michigan State Open.Follow Ashland University Athletics at www.goashlandeagles.com
Joey is the son of Tim Brandt and Jennifer Sterrett (of Rockford) and the grandson of Marge Gehle (of Rockford) pictured left.
Herb Garden Volunteer, Ashley Baughman, Applauded for Her Work
The Shanes Crossing Historical Society would like to thank Ashley Baughman for all her help and volunteer efforts. Each year when the 3rd graders visit the log house and museum, Ashley has helped explain to the children what it was like growing up and going to school as a child in the early 1800's.
Another project Ashley has taken upon herself has been the Shanes Park Pioneer Herb Garden. The Historical Society had been considering tearing out the herb garden because care taker, Bill Now, had passed away. It was days from being taken out when Ashley approached the Historical Society President, Norm VanTilburg, wanting to know if she could take over the herb garden for a Girl Scout Gold Award project. She has done an exceptional job, not only taking care of the gardens, but also has put together a pamphlet explaining what herbs are planted in each bed and what the plants usage would be.

She has planted 4 main beds and a center bed. The Natural Dyes Garden, The Medicinal Garden, The Cooks Garden, The Aromatic Garden and The Center Garden.
We hope that you will enjoy the herb garden ! Feel free to come and pick some of the herbs for your enjoyment, but please pick them sparingly so that they will continue to grow and so others can enjoy it too.
Shanes Park Pioneer Herb Garden pamphlets can be picked up at the Shanes Crossing Historical Museum.
Baltzell Family Donates Items to Local Museum in 2015
The Family of the late Larry Baltzell recently donated two items of interest to the Shanes Crossing Historical Society Museum located at 151 East Columbia Street in Rockford. Sheila Baltzell and sons Chris, Scott and Tom Baltzell donated a small hand –operated printing press belonging to her late husband and their dad, Larry. The press was handed down in the Kinder Family since 1883 when the Rockford Free Press Printing Company was established. DeWitt Clinton Kinder gave the press to his son George R. Kinder who enjoyed the child-size press and later handed it down to his son George Jr. Kinder. George, Jr, then handed it down to his step-grandson, Larry Baltzell, when he was a child. Larry, who worked at and later co-owned the Rockford Press Printing Company, played with it, printing fun things like calling cards, invitations and flyers. The family is pleased to donate this letter-press printing press to the museum in memory of Larry Baltzell and the Baltzell and Kinder Families.
The other item, created and donated by Sheila (Wood) Baltzell, was a photo album/scrapbook of the history of finding and relocating the Anthony Shane (Antoine Chene) double log cabin from its location north of Rockford to Shanes Park in Rockford. Anthony Shane (Antoine Chene) was the founder of Shanes Crossing, later renamed Rockford. The photo album/scrapbook holds pictures and descriptions from the day a District Coordinator of the Historic Preservation Office of The Ohio Historical Society came and verified the cabin's authenticity, through the painstaking process of taking it apart piece by piece and reassembling it in the park (all volunteer labor) for every visitor to enjoy. Pictured is Dylan Baltzell, grandson of the late Larry Baltzell, representing the Baltzell family at the donation to Lisa Kuhn, treasurer, of the Shanes Crossing Historical Society.
Rockford Eagles Donates to Lots for Soldiers, Inc.
By Sheila Baltzell 8-13-2015
The Rockford Eagles Aerie 1292 recently donated ,500 to Carol and Homer Burnett, founders of Lots for Soldiers, Inc. The money will be used toward the purchase of a lovely building lot in Rockford which will soon be used to build a house for a military veteran or a currently serving military serviceperson. Pictured at left are (l to r) Dick Shaffer – Eagles member, Carol and Homer Burnett – founders of Lots for Soldiers, and Harold Shaffer, Eagles member. The Burnett's explained that in 2014, they had watched or learned of the plight of so many veterans who could not afford a decent home after laying their lives on the line for our country, and they wanted to do something about it. Lots for Soldiers is a 501 (c) 3 non profit organization formed to honor and thank those that have served in the United States armed forces. The goal is to donate residential lots and then act as a conduit for others to say thanks in a tangible way by offering affordable housing to our current and former military service members. Homer Burnett, a veteran of the Air Force, and son of Hugh Burnett, a WW II Veteran, says they have been thrilled with the generosity of many people and organizations. To date they have purchased inexpensively or had donated 3 lots in the city of Celina. Two homes are now built and a third one will break ground in the Spring. Carol explained that their son, Paul Burnett, serves in the Navy, and their pride in him as a soldier has helped in their mission to provide lots for free. Rockford is very fortunate that the new Marshall's Department Store in Rockford, as well as some other benefactors, have stepped forward to make a lot in Rockford possible. A website is available for veterans and enlisted military personnel for applying for the free lot. Printed applications can be picked up in several locations in Rockford including the Village of Rockford office, The Eagles and the American Legion. A committee reads the applications and chooses the veteran/serviceperson. There are some rules. The person chosen must want to reside in Rockford, be honorably discharged, and agree they will take out a VA (or other) loan to build their house. This part of the deal helps instill pride in the home, as they have contributed to it themselves. It is not needs-based. It is a Thank You! The wonderful thing about this is that volunteers help build the house and donate much of the materials. Carol says they have been blessed already with flooring, appliances, closet organizers, and brick/stone & a mason to lay it, for the house in Rockford. The lot is located on Holly Street and borders Shanes Park. See picture below.

If any business, organization or individual would like to express your gratitude for the sacrifices of what the honorable men and women that have sacrificed to protect your rights and freedoms, then please earnestly consider supporting this local grassroots effort. Donations can also be mailed to Lots For Soldiers, Inc., 201 Jill Avenue, Celina, OH 45822. For more information call 419-586-5058 or on the web at lotsforsoldiers.com
Miss Lake Festival's Outstanding Teen Looking to Miss Ohio Teen Contest Next Year
by Loren Stuckey
Just a 15 year old hometown girl going after one of my goals. From taking on the Miss Ohio stage this past June with a previous title I had won at the Miami University all the way to winning another title at the Celina Lake Festival Pageant, my summer has been very busy. My experience at Miss Ohio was very little before this past June! From just going to watch the teen competition, I had no idea what the whole week really consisted of. After not taking home the crown, I was eager to compete in the first local preliminary to get me back to the Miss Ohio stage. The atmosphere at Miss Ohio Week really prepared me for the Lake Festival pageant. The preparation before the state pageant and the preparation before the local really made me feel ready for the competition. I wanted to make sure I was ready to take the crown to my hometown. Well I was able to take the crown home. Tap dancing to Megan Trainor's hit song "Dear Future Husband", I was able to get the audience clapping throughout my performance. I was awarded with the People's Choice Award, the award was open to the public and anyone could vote for their favorite contestant for per vote. I appreciate all who voted; your support means so much to me. So since I have been crowned, I have helped at the local county fairs' Senior Days. This year I want to focus so much on senior citizens in the local area, as my platform is Helping Hand for Ohio's Seniors. I have such a love for seniors as I want to motivate our youth to get involved and serve in their community as well. My community has been very supportive
of this accomplishment of mine. From performing for a church social, to waving in many parades, and volunteering my time at many functions. I will be serving my time at various Children Miracle Hospitals (CMNH) during my year. The children are fighting such tough battles. Wearing a crown on my head I can bring a light of happiness into a child's life. I have kept very busy these last few weeks and I look forward to the weeks that are in store for the rest of my reign. The community is getting me prepared to bring the Miss Ohio's Outstanding Teen crown to my hometown next June. Click on smaller thumbnail pictures below to enlarge them.
Outstanding Miss Ohio Teen Competition Includes Rockford Teen
Best Wishes and Congratulations go out to 15 year old Loren Stukey of Rockford who recently was crowned Miss Oxford Outstanding Teen 2015 at Miami University in Oxford, OH. Check out her Blog – Click Here. This weekend of June 18, 19 and 20, she competes during the Miss Ohio Contest in Mansfield, OH for the title of Miss Ohio Outstanding Teen. The contests in Mansfield are all part of the Miss America Pageant circuit, and Loren is participating in all of the fun activities which include a fashion show at the mall; a parade around Mansfield; supporting the Miss Ohio contestants as they "serve food" at Applebee's; and participating in a Cabaret Show at the Renaissance as well as making new friends.
A total of 18 teenage girls, with outstanding teen titles of their own, will be judged this weekend in several categories to earn points that will lead to one young lady being crowned Miss Ohio Outstanding Teen. Loren is prepared to compete in these areas: Personal Interview; Onstage Question; Fitness Routine; Talent; and Evening Gown.
The Personal Interview will gather her the most points while the Onstage Question will give her a couple minutes to speak about her Platform or current event. The Fitness routine is one activity learned together by the group of contestants. Wendy Stukey, her mother, explained that the teens do not compete in swimsuit at this level. Instead, they wear a fitness outfit that features their school (Loren proudly wears a Parkway High School t-shirt) and do a workout routine together doing a number of calisthenics exercises to a song.Loren's talent will be unique. She has been learning tap dancing for two years and will tap a routine to the popular song by Meghan Trainor called Dear Future Husband. The Evening Gown category features each contestant in a long dress, and they earn points for stage presence.
Loren's Platform is her passion "Helping Hands for Ohio's Seniors" born out of her love for her grandparents and great-grandparents. Loren is devoted to helping Senior Citizens. In her church, St. Paul's Reform Church of America near Van Wert, Loren participates weekly in "Bread and Bowl" a meal prepared for the less fortunate. These volunteer hours as well as helping Amy Noll with Mother's Day basket distribution at area nursing homes to Senior Citizens, has strengthened her commitment to the older generation.
Loren is going to be a Freshman at Parkway High School in Fall 2015. She plays the saxophone in the PHS Marching Band. Past activities in junior high school included: softball; volleyball; choir and statistician for the JH girls' basketball team.
Her loving family supports her in her new adventures. They include parents Adam and Wendy (Baer) Stukey. Adam is a 1987 graduate of Ohio City Liberty School; Wendy is a 1986 graduate of Lincolnview High School. Twin sister, Haylee and brother Austen Stukey will be cheering her on, along with grandparents Perry and Linda Stukey of Ohio City and Dave and Anita Baer of Van Wert and Great-Grandfather Jason Straw of Ohio City.
Other family members and friends from Parkway and Church will be there as well at the pageant which is being held at the Renaissance Theater in Mansfield. Click Here for Miss Ohio Information on the Web. Click Here for info on Renaissance Theater and tickets. Loren's event is Wednesday, June 17 at 7 PM!
The Parkway Communities and all of Mercer and Van Wert Counties wish Loren the very best of luck this weekend. Check out her Blog – Click Here to personally wish her well.
Pictures below are shared by her official photography, Ashley (Dellinger) DuBry. Thanks Ashley! Click Here for Ashley's website and Loren's page.
Click on smaller thumbnail pictures below to enlarge Ashley's beautiful pictures!

Loren Stukey in Mansfield Parade
with Alice Magato, Butler County
Outstanding Teen 2015 (by Wendy Stukey)

Loren with Military Escort
Jim Bishop at the Mansfield Parade
(by Wendy Stukey)
Donation to Fox Family Ride for Autism - Poker Run and Auction Planned to Benefit Cause
Made by Rockford Eagles - Aerie1292
As the yearly celebration rolls around, Autism Speaks - The Eighth Annual World Autism Awareness Day held on Thursday, April 2, 2015, is celebrated by one local family in a unique way. The Fox Family from Rockford has a special place in each heart for their young autistic grandson/nephew/cousin, Alex, who is now 10. He is the son of Holly Fox Snyder, daughter of the late Gary and Delight Fox. For years, Holly, Alex's dad and their families have been participating in motorcycle runs like the Ribbon Run in Michigan and other fund raisers to spread the word about autism and help families in need. The site for Autism is World Autism Awareness Day - Autism Speaks .
The Fox Family this year has decided to hold their very own Autism Poker Run, Bicycle Run and Auction to raise money for Parkway children with Autism. Called the Fox Family Ride for Autism, they are working through the organization called iTaalk Autism Foundation (read the full article below) and plan to use the proceeds to purchase iPads® equipped with special apps that Autistic children can use to communicate with others and learn. Mike Fox, Alex's uncle said the device has been significant in the life of his nephew and many others, but they are expensive. Some apps are 0 a piece. He recently spoke with Parkway teachers of Autistic children in Parkway, Chad Sapp and Laura (Carter) Yoder, and they confirmed that 11 students and possibly one preschooler are in the Parkway district. The goal for the Fox Family is to raise enough money to buy and give each Autistic child one of the special iTaalk iPads® which includes all apps fully loaded and training for students, parents and teachers.
The Rockford Eagles (photo: Blair Shaffer (left) presents a check to Mike Fox) recently donated 00 to be used for a BIG cash raffle during the poker run. The Photo Star donated the raffle tickets.
The event will be held on Saturday, June 20, 2015, during Rockford Community Days with registration from 9-11 AM. The donation is per rider and per passenger. Besides the Big Cash Raffle, there will be a Silent Auction and Dollar Ticket Auction.
Mike said, "In addition, , we are having a Go Fish bicycle ride for children and adults. That event will meet at the Community Building and register between 2:00 and 2:30 pm. All ages welcome! Even adults! The route will not cross over St Rt 33 so it will be safer. A go fish card will be picked up at each stop, and the riders with the most matches will be put in a drawing for new bicycles donated by an outside supporter of Autistic Causes in Ohio. We'll be giving away a child's and an adult bike for the ride. The drawing for the winners will be @ 3:30 PM."
Mike can be reached at 419-733-7466 and the website for registration is: http://nfoxphoto.wix.com/fox-family-ride
From there, a Facebook Page is available, too.
Please use this link to make your own donation to this event: http://www.itaalk.org/#!fox-family-ride/cl34
The Fox Family from Rockford is Sponsoring the Fox Family Ride for Austism
by Tammy Eisenreich, Vice President The iTaalk Autism Foundation
Information on Austism
Autism is properly classified as an epidemic, and a recent study revealed 1 in 56 children have some form of Autism Spectrum Disorder (ASD). The lifetime incremental cost of education, treatment and care of a person with autism is .2 million. Clearly this is a tremendous additional cost on families and on communities...unless we prioritize finding innovative approaches to working with children with Autism.
The iTaalk Autism Foundation is a 501c3 non-profit that works to introduce and educate on cost effective and appropriate interactive technology for individuals with autism and related disorders. We continue to endorse traditional therapy programs such as a 30-hour per week Applied Behavioral Analysis program are the most effective treatment for children, but seek to bring attention to how much more progress could be made if the child also had access to an interactive device with educational apps, for which they were trained to use by their teachers and therapists. The immediate and inexhaustible interaction with a device such as an iPad®, would reinforce language, fine motor skills, cause & effect and other key skills for children with autism – thereby enhancing the therapist's impact in a very cost-effective manner.
Last year, nearly 100 individuals with autism were granted an iPad® by iTaalk, and over 1,000 service providers and parents were provided with the necessary education on using an iPad® with individuals with special needs.
How you can help...
Become a donor for the Fox Family Ride for Autism
The Fox Family Ride for Autism is asking local businesses, corporations and/or individuals to become donors! The donations can be monetary or material in nature. Donations made will be utilized in an auction to raise funds. Money raised from the auction goes directly to iTaalk and will be used to fund the purchase of devices, educational applications, and a full-day iPad training for local parents, teachers and autism caregivers!
We hope you will consider this opportunity to partner with the Fox Family and iTaalk! Visit itaalk.org and click on the Programs tab to find out more about the Fox Family Ride and to become a donor today! Any questions regarding our organization and fund management policies are gladly answered, contact Tammy at , or visit www.itaalk.org for answers to FAQs about The iTaalk Autism Foundation. If you have questions about the Fox Family Ride for Autism and how to get involved please contact Holly at (419)-787-7857 or by email at .
Please use this link to make your own donation to this event: http://www.itaalk.org/#!fox-family-ride/cl34
Thank you for your time!
Sincerely,
Tammy Eisenreich
Tammy Eisenreich, Vice President The iTaalk Autism Foundation
The iTaalk Autism Foundation, a non-profit 501(c)(3) organization EIN 27-3892351 is located at 2040 West Central Ave., Toledo, Ohio 43606
Congratulations to Winner Author Jacqueline Franklin
Onetime resident of Mercer County, Jacqueline M. Franklin, daughter of the late, Darlene (Eddie) & Dorothy Bollenbacher, was recently honored by worldwide writing organization, FanStory. She will receive a trophy for 5th place out of 221 novelists, for 2014, gaining her worldwide recognition. Among her other awards are 'Recognition' and 'All Time Best' for her short stories and poetry. She also took 1st place in the 'Book of the Month' for December. Jacqueline recently self-published, 'A Penny For Your Thoughts,' available at amazon.com. She has written seven novels. This year she will begin to self-publish them, her short stories, and poetry. You may follow her blog @ www.novelsbyjaxandotherstuff.blogspot.com

Jacqueline still has many ties to Mercer County with three living aunts, Barbara (the late Bob) High, Betty (the late Jiggs) Bollenbacher, and Gretchen (the late Ford) Bollenbacher, as well as many cousins.
Frozen Fog in Rockford 2015
Photos by Todd Henkle – Thanks for sharing!
Resident of Rockford and surrounding areas woke to a beautiful landscape on Wednesday, January 14, 2015 when a condition known as Frozen Fog, commonly called Freezing Fog or Rime consists of water droplets that freeze upon contact with objects they encounter, forming a layer of thin ice or rime. This happens because the water is supercooled: its temperature is below normal freezing point, but it has remained liquid. The phenomenon differs from ice fog, which is made up of tiny particles of ice. Many regions of the world can experience freezing fog, especially during the winter months, when the air temperature can drop below freezing, creating the conditions necessary to create supercooled water droplets.
Fog normally forms where there is cold air over a relatively warm, moist surface, such as a lake, wet ground or moist soil. Freezing fog forms when the air temperature is below freezing point — 32°F (0°C). Strange as it may seem, water does not always freeze at the same temperature at which ice melts. It will do so if it is in contact with something solid: this could be a surface or container. In the case of a suspended droplet, a "freezing nucleus" — usually a tiny ice crystal — is required, unless the air temperature is very low.
Between 32°F (0°C) and 5°F (-15°C) the suspended water droplets that make up fog, or a cloud, are normally in a supercooled state. They remain liquid because there is nothing for ice to crystallize around, but on touching anything solid, they will immediately freeze. Surfaces exposed to freezing fog therefore quickly become coated with ice.
Click on the smaller pictures of Shanes Park to enlarge them:
Mercer County Engineering Complex Open House Held 12-6-2014
Jim Weichart, Mercer County Engineer, and employees of the Engineering Department held an open house for their newly completed facility on Mud Pike west of Celina on Saturday, December 6, 2014. The new multi-million dollar complex, at 77,000 square feet, features Administrative Offices, Vehicle Maintenance Wing, Vehicle Storage Wing, Fueling Center, Salt & Grit Storage and a Vehicle Wash Bay. Bruns Building and Development was the General Contractor and Garmann-Miller was the architect.

The development of the engineer's facility was in the planning process for more than a decade, according to the literature passed out at the Open House. Former County Engineers, Keith G. Earley, P.E., P. S. and Roy F. Thompson, P.E., P.S. began the planning process, and a multitude of private and public teams brought the structure to reality.
Pictured above are some of the 24 employees of the Mercer County Engineer Jim Wiechart (second from left), Mark Linn, Wiechart, Darren Porter, Brad Laffin, and Mark Leininger. At left: One of the newest tandem axle dump trucks in the Mercer County Engineer's fleet. It features an automatic transmission and is equipped with a 12 foot snow plow. It is used for other work in the summer.
Rockford Eagles Donate to Back Pack Program and College Students
The Rockford Eagles Aerie 1292 recently donated 00 to the Parkway Back Pack Program. Pastor Tim Clutter, above, accepts the check from Blair Shaffer, on behalf of his ministry C.A.L.L. Ministries. Tim says they need 00 to fully fund the program across the Mercer County, and he deeply appreciated the generous check from the Eagles on behalf of the Parkway children. Tim said Parkway children in K-4th grade get a bag of food sent home every weekend including 2 breakfasts; 2 lunches; 2 suppers; 2 snacks and 1 or 2 drinks per child. A jar of peanut butter goes home to the households on free meals at school a the beginning of each month. 260 students are involved at Parkway, and this is the 4th year for the program there. Volunteer Deb Hecht oversees the program with a team of 15 volunteers helping her.
The Rockford Eagles Aerie 1292 recently gave renewal scholarships to students who are Wright State University Lake Campus and are parkway graduates. Tia Caffee, daughter of John and Lisa (Painter) Caffee of Willshire will graduate in May 2014 with an Associates Degree in Graphic Design. An outstanding artist at Parkway, she graduated in 2013. Tegan Felver, daughter of Carl and Deena Felver is also from Willshire, and will graduate with an Associates Degree in Business Applications. Aslo a graduate of Parkway 2013, Tegan is learning office management and enjoys MS Access Database the best. Others who were not present but received renewals were: Austin Adams, Amber Swander and Kirsten Schriema. Left to right: Blair Shaffer explained that the renewals would go directly to Wright State. Tegan and Tia stand next to Wright State University Development Officer, Julie M. Miller. The Rockford Eagles have funded ,188.00 from 2006-2013 and ,000 for 2014-2015. All of this money went for Parkway scholarships furthering their education.
Parkway Athletic Hall of Fame Inductees On January 24, 2015 During Game
Left to right. Mike Schumm, Roger Craft, Galen Schumm, Beth Hunziker Black
AND, 1980 Panther Basketball Players and Cheerleaders Reunite - Same Evening
Front row left, Kathy King Fisher, Karla Sidenbender Butler, Lori Sidenbender Likens, Lori Granger Davis
Back row, Steve Kuhn, Stu Painter, Roger Craft, Bruce Bollenbacher, Brent Baker, Rod Leighner, Jim Wann
Ryan Sipe Becomes Rockford Chamber 2014 Citizen of the Year
Ketcham's Funeral Home – Marcia Ripley, Owner, Becomes Rockford Chamber 2014 Business of the Year
by Sheila Baltzell and Stacie Ford
The Rockford Chamber of Commerce held their 41st Banquet at the community Building on Thursday, November 6, 2014.
Following a social time and a delicious meal, the program began with Chamber Master of Ceremonies Pete Hayes welcoming everyone. Larry Sielschott led the prayer.
Several businesses were recognized:
New Owners: Picket Fence; Tastee Twirl; Eve's Chatt Bar; Rockford Carry-Out.
New Business: WRKD Radio - Jim Crocker
Longevity Celebrations:
Brand It Marketing Communications - 10 years
Parkway Independent - 10 years
Subway - 10 years
Fox Photography -15 years
Gourmet by Kristi - 15 years
D & L Classic Woodworking - 25 years
Henkle Insurance - 50 years
First Financial Bank - 150 years
Ketcham Ripley Funeral Home - over 150 years
Then the moments all had been wondering:
Congratulations to Ryan Ronald Sipe, a most deserving Rockford Chamber of Commerce Citizen of the Year for 2014. Ryan has his heart fully involved in the community of Rockford. Here is why.
He was born in 1974 to the late Ronald and Marcia (Eichnauer) Sipe, whose families have a long history in Mercer and Van Wert counties.
They raised Ryan and his two brothers (living in Willshire and Rockford areas) in St. John's Lutheran Church Hopewell, and he was confirmed there at the age of 14. His faith continued through high school as he joined Fellowship of Christian Athletes and Students Against Drunk Driving. He was an active fan of the Parkway Baseball team which went on to become State Champs in 1991.
Ryan enjoyed country life and the boys spent many hours on a baseball field built on their front lawn. Ryan was a natural leader and grew to love the sport although he loved basketball as well. He learned sportsmanship through these activities.
The tragic loss of his father to a car accident in 1986, when Ryan was just 12, would become the impetus to him in spearheading the flashing stop sign development at the intersection of 49 and 707 through ODOT (Ohio Department of Transportation). Project finalization would come 20 years later, after dedicated pursual.
The blessing of a stepdad completed the family; Dennis Hoffhines was and is still a loving provider and listener. Together this family blended with Ryan and his two younger brothers, Scott and Carey, gaining two older sisters Rachael and Renee, from this union.
Following graduation from Parkway High School in 1993 , he completed an Associates Degree in Business Computer Applications, two years later, and graduated from Northwestern Business College in Lima. His first job was at at TuWay Manufacturing in Rockford and then Community First Bank & Trust in Celina. Later he went to work at The People's Bank Company and eventually took over the reins from retiring Bob Thompson. He is currently employed as Branch Manager at The People's Bank Company's Rockford office.
On October 5, 1996 he married Kelly McMillen and together they have two daughters, Mackenzie Ann and Ashtyn Ryann. The girls are skilled athletes due to coaching by their Dad who has coached 11 teams over the years. Ballpark projects, coaching, and "Ohio Fury" team travel have occupied his time.
Ryan enjoys farming, four wheeling, hunting, and camping . He is involved with these activities: community Club and Board Memberships include Rockford Carnegie Library, Lions Club, Chamber of Commerce, Rockford Eagles, and Rockford Recreation Association.
His leadership and dedication have made a dream a reality at Shanes Park, and continues a legacy that every family can enjoy in the future.
Congratulations Ryan Ronald Sipe on becoming 2014 Citizen of the Year.
See another related article below the pictures:



Marcia, Ron and Ryan


Ryan's persistance resulted
in blinkers being
installed at the intersection of 707 and 49.
Kirby Stetler and Ryan Sipe worked hard together.


Indiana University basketball
and Cincinnati Reds Baseball Fans



Peoples Bank
Branch Manager

Ryan, Kelly, with
daughters
Mackenzie &
Ashtyn

Marcia Ripley of Ketcham-Ripley Funeral Home accepted the award for Chamber Business of the 2014 Year.
Ketchams began in the crossroads of Mercer as a small manufacturing business. They moved to Rockford, making and selling furniture. And providing funeral services. Marcia was recently honored by the National Funeral Directors Association for being in business for over 0 years.

Jim Crocker WRKD Radio - New

Joel Henkle - 50 Years Henkle Insurance

Sheila Baltzell (left)
10 years Parkway Independent Online News
with Marie Miller, Chamber VP

First Financial Bank 150 Years Old
Crystal Severt and Kelly Walls

Lisa Kuhn, Jane Cozadd,
Marie Miller,
Chamber Secretary, President and VP


Norm VanTilburg
SCHS President
- slides from the past.

Commissioners John Bruns and Rick Muhlenkamp
presented Proclamations to Ryan Sipe and
Marcia Ripley
Ryan Sipe Shanes Park and More
Ryan Sipe's involvement in expanding Shanes Park made him a perfect choice for the Rockford Chamber of Commerce Citizen of the Year for 2014, according to Mike Bruns, winner of the awrad last year and head of the committee to name his successor. Mike said at the Chamber Banquet after presenting him with the award, "He has worked many years with the Recreation Board in one position or another. His hard work and dedication have turned our ball diamond and concession area from average to first class for a village of our size. Starting a few years ago with remodeling the concession stand he has been the driving force in the many improvements since. A few to list are the addition of the 2 north diamonds, diamond lighting, the concession stand patio area and tables, the planting of many trees in the park, the addition of sidewalks, the batting cage etc. and the list goes on. There is a lot of behind the scenes work and effort that goes on in order to get these tasks done. He has had the leadership to get things done and has dedicated many hours to this cause and still is working hard for the Park and Rec program. He also has been on local boards in the area including the Rockford Carnegie Library and Leota Braun foundation. In ending he has been active in our community especially the Rec board for many years and still going strong."
Ryan Thompson, who works closely with Ryan Sipe on the Recreation Board compiled this list of details about him:
Ryan Sipe has served as a Rockford Recreation Association Board member since 2002; serving as treasurer since 2005.
During this time, he has also coached over 15 different Rockford Recreation Association summer teams.
During his time as a board member, Ryan has led the effort to establish and grow the Shanes Park Legacy Fund through the Leota Braun Charitable Foundation. His lead in these fundraising efforts have made significant park improvements possible at Shanes Park while he has been an active member; including:

2006 – Concession stand expansion and equipment room addition
2010 - Diamond Lighting Project
2011 - Updated underground drainage system on Diamond #1 & #2
2011 - Tree Project - donations were made to plant over 70 new trees at Shanes Park
2012 - Diamond #4 Dugouts & Sidewalk Project
2013 - Diamond #3, #2, & #1 Dugouts & Sidewalks

It is estimated that his fundraising leadership effort over the past 12 years has raised over 0,000, through donations and grants, that has been committed to improvements at Shanes Park and the growth and continued success of the Rockford Recreation Association.
Future Vision:

Install new home run fencing on Diamonds #1 & #2
Extended sidewalks and walking paths
Expanded parking accessible from North St.
Development of Diamond #5
Construction of a new equipment storage facility

Program Statistics

An average of 300 kids (ages 4-14) participate in summer baseball/softball/t-ball/coach pitch teams through the Rockford Recreation Association each summer.
In 2013, Rockford hosted the most summer ball teams ever - 29 different summer teams!
Nearly 150 games are played on the baseball/softball diamonds at Shanes Park each year
Teams travel from as far as 70 miles away each year to play in tournaments hosted at Shanes Park.
At the peak of the summer ball season, an average of 5.6 games are played every Monday-Thursday night in Rockford.
On the busiest summer nights, it is estimated that nearly 1,000 people visit Shanes Park in a single evening.
Over the past five years, fall sports program registrations have increased 400%.
In 2013, Rockford Rec added a fall youth soccer program that has had 90 participants (ages 5-12) for two cons